NFON (Teilexit)
Exit
IPO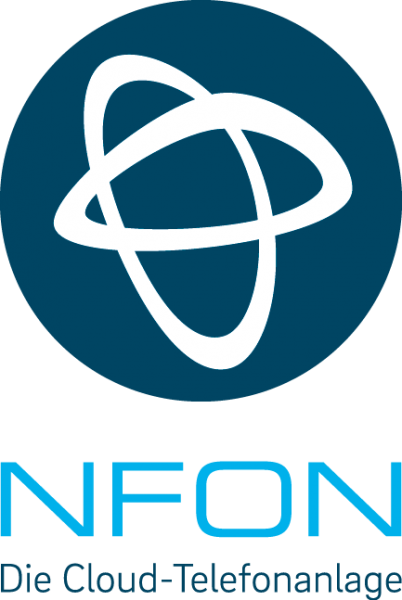 We connect the world in Munich. In 2007 we stirred up the blue and white sky above Bavaria with an invisible cloud. A very special cloud still revolutionizing worldwide business telephony to this day. We're NFON AG, a worldwide leading provider of high-end telephone systems from the cloud. More than 150 creative, skilled and passionate employees in Munich, Mainz and over ten countries (eight other branches) throughout Europe ensure you stay talking. Whenever you want. Wherever you want. With whomever you want.
We take the telephone system out of the office – and into the NFON high performance computer centers. With an encrypted internet connection you can now access your phone system from around the world by phone, computer or smartphone, always connected to the classic telephone network.
Regardless of location, flexible, free and at a low price. And thanks to free for life cloud updates you're always up to date. We make everyday business life a little simpler. And your communications more secure.
Whether you're a local small business or international major enterprises: Our cloud telephone system can serve businesses of 2 to 249,000 employees. That's what we like to do. That's what we do best. With more than 10,000 satisfied customers. We've also received a certificate and seal from TÜV Saarland. And frequent praise from the media. ChannelPartner elected us the best known provider of cloud telephony service, the Handelsblatt writes about "calls from cloud 9". And we keep doing what we know best: we connect what belongs together.
Management
Hans Szymanski, CEO
economist degree, Ruhr-University-Bochum
19 years c-level experience – including Jenoptik Laser, Optik, Systeme GmbH; Dematic GmbH
Most recent position: CEO und CFO at Francotyp Postalia Holding
Jan-Peter Koopmann, CTO
Graduate IT business engineer, Technische Universität Darmstadt
19 years of experience in the IT industry
Management capacities with various businesses in the PBX industry (including Telenor, Tiscali)
Press releases
IPO at High-Tech Gründerfonds – NFON becomes first HTGF portfolio start-up to go public. HTGF was cloud PBX provider's first investor back in 2008 and remains shareholder after IPO
High-Tech Gründerfonds (HTGF) provides seed-stage financing and support to innovative tech start-ups. Munich-based NFON was among this group of companies a decade ago. Just one year after NFON was founded, HTGF became the cloud PBX provider's first investor. The move…
nfon AG on expansion course
Milestone Venture Capital invests double-digit millions in international expansion and continued growth of nfon AG nfon AG, a provider of outsourced cloud phone systems (IP-Centrex) and all associated services, is receiving growth financing in the double digit millions from Milestone Venture Capital GmbH (MVC) in…
Telephone systems "from the cloud" – BayernLB Capital Partner joins existing investors in investing in nfon AG.
  BayernLB Capital Partner is putting its money on virtual telephone systems and has concluded a banner year with its seventh investment in 2011. Founded in 2007, the Munich-based company nfon, which offers telephone systems "from the cloud", was able to use its impressive growth story to persuade the investment…
nfon investors go for growth
The investors in the Munich company nfon AG, one of the leading providers of outsourced telephone systems (IP Centrex), have decided together with nfon's management to commit additional capital to accelerate growth against the backdrop of this year's positive business performance. The investors High-Tech…
nfon ensures further financing of its enterprise
MIG, Earlybird and High-Tech Gruenderfonds invest in the telephone system of the future nfon AG, developer of innovative web-based telephone systems, has closed the third major round of growth-financing with renowned investors within one year. Besides MIG fonds, as the new lead investor, the established investors…
High-Tech Gründerfonds investing into nfon AG's telecommunication solution
nfon AG, developer of hosted PBX solutions and provider of integrated communication solutions wins High-Tech Gründerfonds as a lead investor. The patent pending technology and its integration into a coherent marketing concept convinces High-Tech Gründerfonds of the investment. Jens Blomeyer, Director of Marketing at…
Info & Contact
Hans Szymanski
E‑Mail:
Web:
Address
Leonrodstraße 68
80636 München
In portfolio
20. May 2008
Sector
HTGF Manager
Exit
IPO