IPO at High-Tech Gründerfonds – NFON becomes first HTGF portfolio start-up to go public. HTGF was cloud PBX provider's first investor back in 2008 and remains shareholder after IPO
May 16, 2018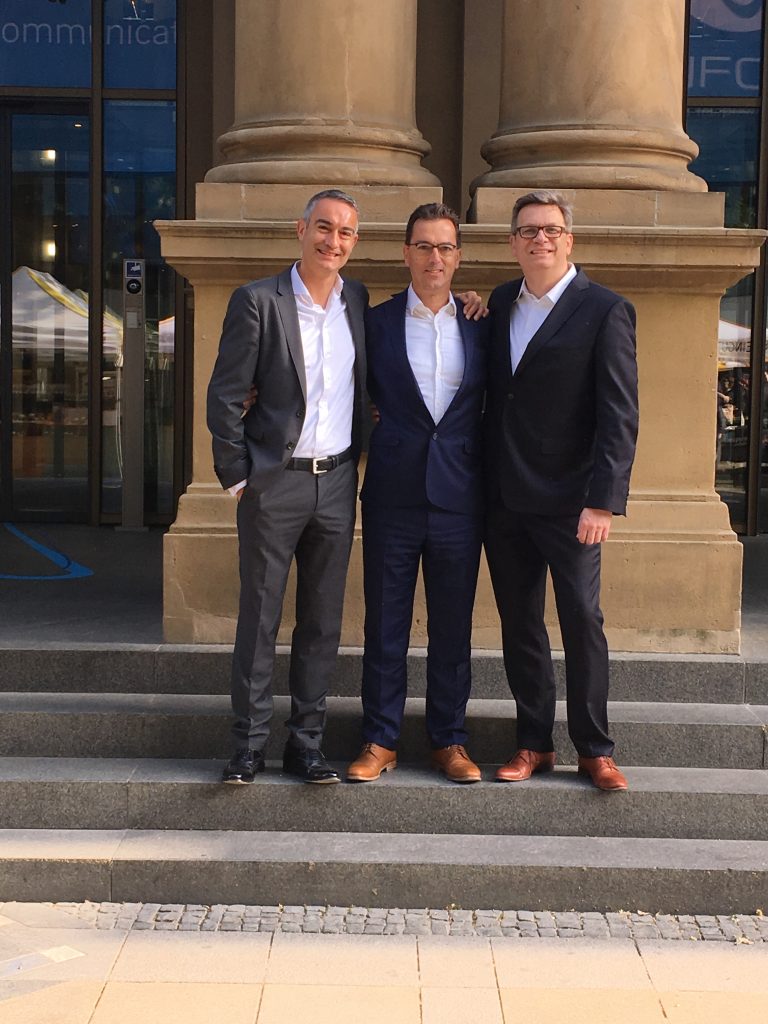 High-Tech Gründerfonds (HTGF) provides seed-stage financing and support to innovative tech start-ups. Munich-based NFON was among this group of companies a decade ago. Just one year after NFON was founded, HTGF became the cloud PBX provider's first investor. The move represented a risky venture, seeing as the technology was still in its infancy back then. But the seed-stage investors' instincts proved to be right – NFON, the only pan-European cloud PBX provider offering a "Made in Germany" solution, is now the first start-up in the HTGF portfolio to be listed on the stock market. The company launched its IPO on 11 May 2018, with an issue price of EUR 12 per share. The firm's stocks went on to rise significantly, settling at EUR 13.26 at the close of trading. NFON will use most of the EUR 50 million in proceeds from the IPO to finance its growth strategy, with a focus on driving its international expansion.
"We are such firm believers in NFON that we did not exercise our option to sell shares as part of the IPO. The successful IPO reflects this confidence – and the stable share price shows that investors also believe in the product and the company," says HTGF Partner Markus Kreßmann, who has been managing HTGF's investment in the company since 2008.
Planned international expansion within Europe
Almost ten years to the day since HTGF's first investment in the company, NFON is to utilise the IPO as a financing strategy to drive expansion – primarily to France, Italy and the Netherlands – along with the development of additional services and solutions. "We have supported NFON at key moments, including beyond the seed phase, on many occasions, for example by securing additional investors," explains Dr. Alex von Frankenberg, Managing Director of High-Tech Gründerfonds.
The many years of collaboration had already paid off before the IPO. A team of over 200 people work at NFON's two sites in Germany and 13 sites across Europe. Hans Szymanski, a contact from High-Tech Gründerfonds' network, has been NFON CEO and CFO since 2016. Rainer Koppitz, former CEO and current chairman of the supervisory board, was another member of the HTGF network who ended up joining NFON in its start-up days. This network includes NFON's largest investor, Milestone Venture Capital, which also acted as anchor investor as part of the IPO.
"HTGF has been a stable partner at our side for many years, and one that advised us on developing and growing our company, especially during the seed phase. We are shaping the telephone services of the future. Following the successful IPO, we aim to become No.1 in Europe. Moving forward, it is important to have good partners you can count on. That's why we're delighted HTGF will remain an NFON shareholder," says Hans Szymanski, CEO and CFO of NFON AG.
About NFON AG
Headquartered in Munich, NFON AG is the only pan-European cloud PBX provider – counting more than 15,000 companies across 13 European countries as customers. NFON, the cloud telephone system, offers over 150 functions as well as a seamless integration of premium solutions. With our intuitive communications solutions, we enable European companies to improve their work a little, every single day. NFON is the new freedom of business communication.
Contact
NFON AG
Thorsten Wehner
Machtlfinger Straße 7
81379 München
thorsten.wehner@nfon.com
www.nfon.com
About HTGF
High-Tech Gründerfonds (HTGF) (Bonn/Berlin) is a seed investor that finances high-potential, tech-driven start-ups. With EUR 886 million in total investment volume across three funds (EUR 272 million in HTGF I, EUR 304 million in HTGF II, and a targeted volume of EUR 310 million for HTGF III) and an international network of partners, HTGF has already helped forge close to 500 start-ups since 2005. Driven by their expertise, entrepreneurial spirit and passion, its team of experienced investment managers and start-up experts help guide the development of young companies. HTGF focuses on high-potential start-ups active in the sectors of software, media, internet, hardware, energy and automation, life sciences (medical technology, diagnostics, biotechnology) and chemicals.
To date, external investors have injected over EUR 1.5 billion into the HTGF portfolio via more than 1,200 follow-on financing rounds. HTGF has also successfully sold interests in almost 90 companies. Investors in this public-private partnership include the Federal Ministry For Economic Affairs and Energy, the KfW Banking Group, and Fraunhofer-Gesellschaft e.V., as well as the companies ALTANA, BASF, B.Braun, Robert Bosch, BÜFA, CEWE, Deutsche Post DHL, Dräger, Drillisch AG, EVONIK, EWE AG, Haniel, Hettich, Knauf, Körber, LANXESS, media + more venture Beteiligungs GmbH & Co. KG, PHOENIX CONTACT, Postbank, QIAGEN, RWE Generation SE, SAP, Schufa, Schwarz Gruppe, STIHL, Thüga, Vector Informatik and WACKER.
HTGF's success stories include Mister Spex, Rigontec GmbH, 6Wunderkinder, Next Kraftwerke GmbH and Cumulocity, as well as Juniqe, an online shop for art enthusiasts.
Contact
High-Tech Gründerfonds Management GmbH
Markus Kreßmann
Schlegelstraße 2
53113 Bonn
T: +49 (0) 228 823 00 – 121
m.kressmann@htgf.de
www.high-tech-gruenderfonds.de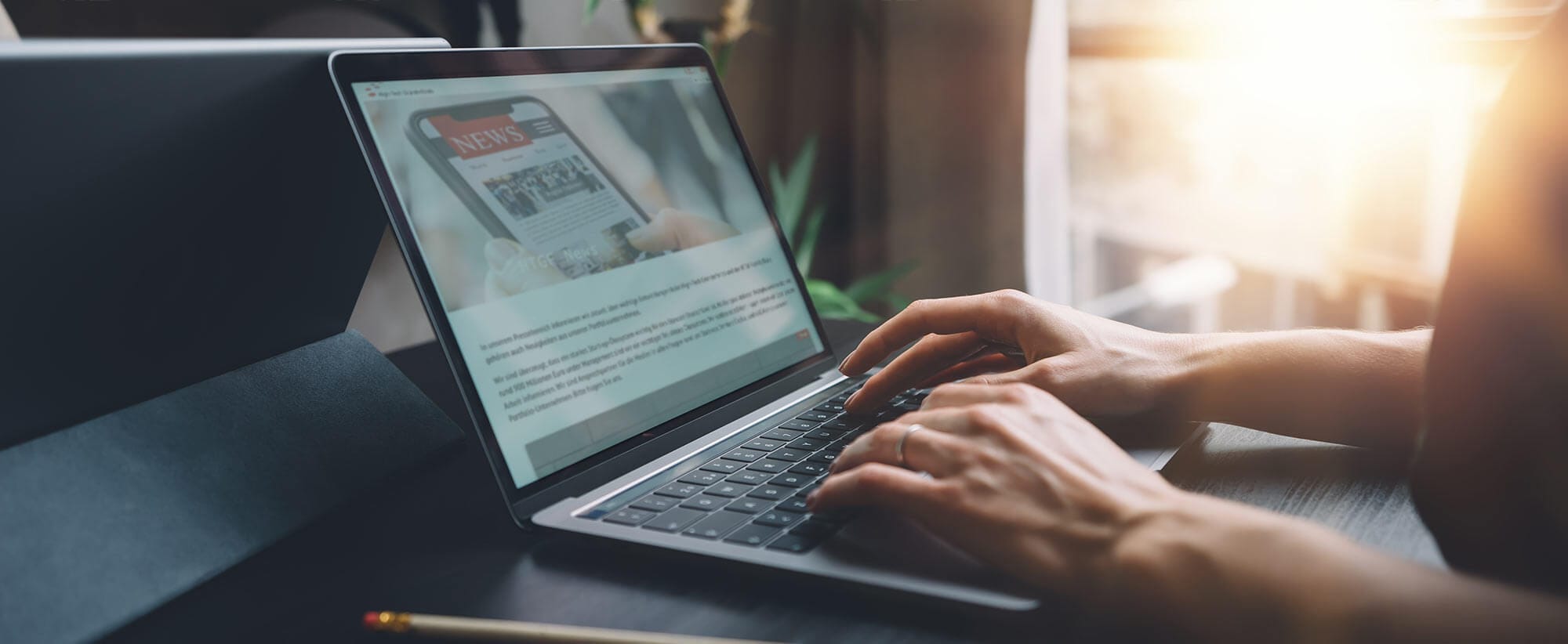 Stay up to date
Subscribe now and receive the latest press releases on investments and other news from High-Tech Gründerfonds. We inform you about important developments at HTGF and provide you with interesting news from our portfolio. Whether it's a successful exit, a new exciting investment or HR news – you'll be the first to know!