Industrial Tech
Together we are changing the world of industrial tech
As a seed investor, we support industrial tech founders with our technological expertise, financing know-how and exclusive access to a unique network in both industry and academia.
The success of your start-up is our mission. Industrial Tech is our passion. We combine academic experience with an entrepreneurial spirit and draw from our learnings as founders.
Our focus lies on technology fields such as energy, mechanical engineering, robotics, automation, quantum computing, optical technologies, industrial software and related areas.
We invest in people
We know how financing works. But we also understand your individual needs and know the special challenges that await founders of Industrial Tech start-ups.
Help to get started – Take off successfully with us
Fast, flexible and straightforward initial financing

 

Identification of suitable co-investors from our network

 
Learn more about our investment criteria
Growth – We help you to scale your business
Opening doors to customers & supporting the product-market fit

 

Exchange and cooperation with founders and our partners from academia and industry

 

Support in raising growth financing

 
Learn more about our Added Value
Support during crises – when things just don't work out…
Evaluating alternative forms of financing

 

Consulting a network of experts for operational support

 

Providing hands-on support and sparring during the restructuring process
Learn more about our Added Value
Who we are
What you can expect from us:
We think like you do and understand your needs
We have an entrepreneurial mindset and have founded our own companies
We not only offer technological excellence, but also business know-how and a sales perspective 
We know how to finance
We think outside the box and find new ways to provide you the best-possible support
We have experience in launching products and support the product-market fit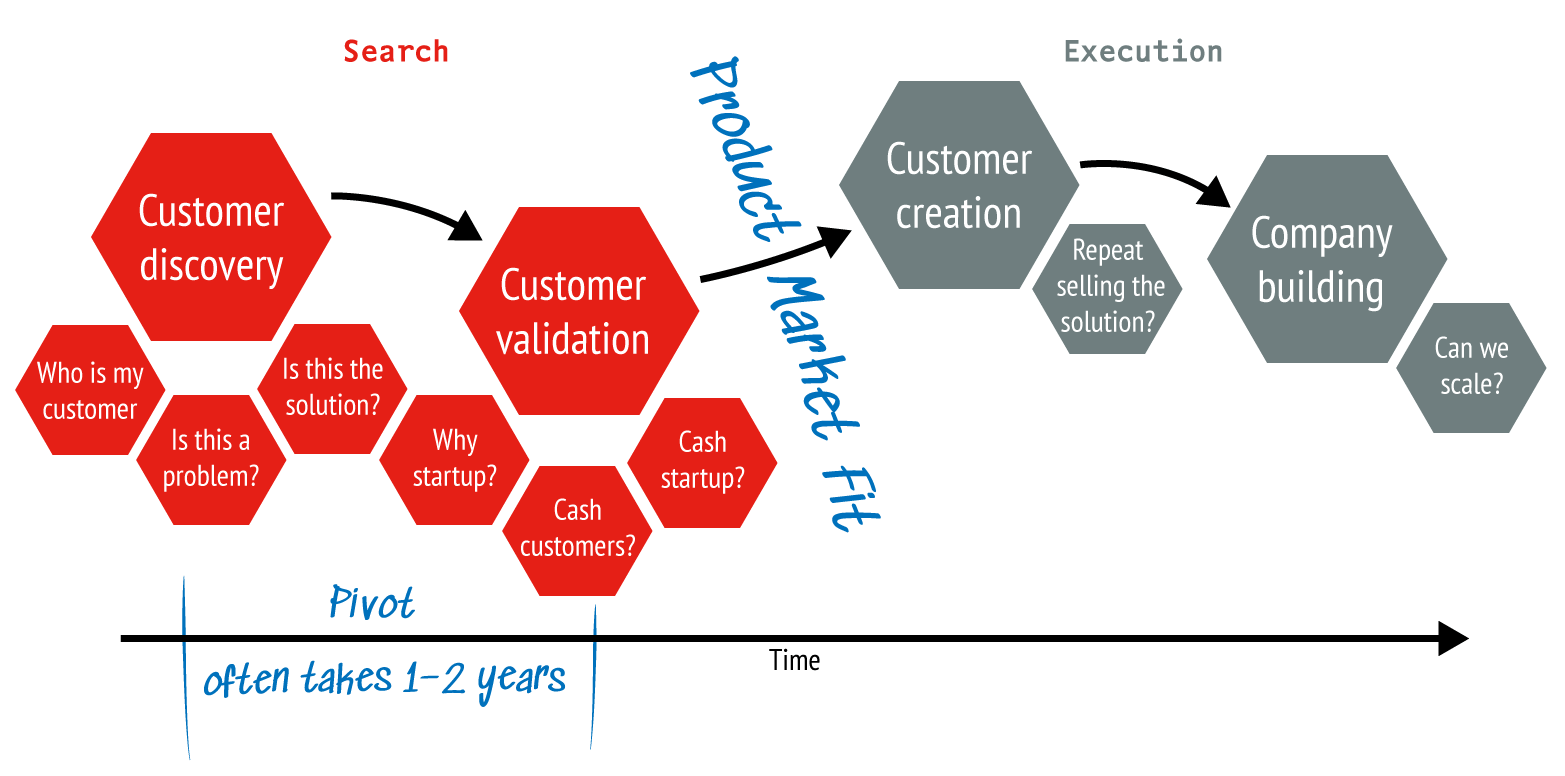 In Industrial Tech, we invest in these areas, among others:
Hardware
Automation
Optical Technologies
Robotics
Energy
Industrial Software
Quantum computing
and related technology fields
Our Industrial Tech Portfolio
Together with you, we will change the world of industrial tech. 
Germany has a unique opportunity to redefine industry. Building on a long tradition of industrial achievements and innovations, now is the time to bring these assets into the digital age. To remain competitive among the top international players, we now must rethink and take charge of the future.
We already have a solid foundation in place, with a diverse range of universities and world-leading institutes such as Fraunhofer providing a cornerstone for a better future. 
Your innovative hardware and software solutions can help to shape the future and the German entrepreneurial landscape.
Let's create a digital and sustainable future for our planet!
You want to start a business? You can contact our team here.
Is your pitch deck already finished? You can upload it here!
Topics that might interest you
Press
14. September 2023
​​​​​viboo closes CHF 1.5m seed round to fully commercialize its predictive energy efficiency platform to decarbonize buildings
High-Tech Gründerfonds, Swisscom Ventures and Rainmaking Impact have invested CHF 1.5 million into Swiss climate tech start-up viboo. The seed round showed strong investor interest and confidence in viboo's innovative energy-saving solutions for buildings. viboo will use the funding to scale up the commercialization of its proven Predictive Control as a Service platform, capitalizing on the upcoming heating season to make a significant impact in decarbonizing buildings.
Press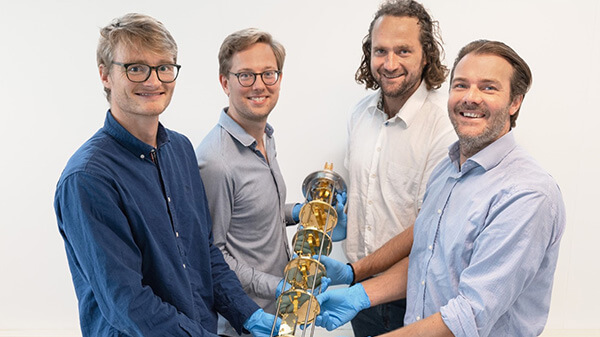 7. September 2023
DTXL invests in quantum scale-up Delft Circuits in round of 6.3 M€
With this step, production will be scaled up and the company will receive support from partners in high-tech such as ASML and Philips. Delft, 7 September 2023 – Delft Circuits has been working for a few years now on the supply of high-tech cabling for quantum computers. It has several tech giants as customers and organizations such as space agency NASA. DTXL is a 100 M€ deep tech investment fund with leading partners such as ASML, Philips, PME pension fund and is therefore deeply r
Press
23. August 2023
beeOLED raises EUR 13.3m in Series A funding from world-class deep tech investors to solve the last big challenge of the OLED industry
The German deep tech startup will use the investment to further develop its innovative, high-efficiency, deep-blue emitter technology towards go-to-market-readiness. Dresden, 23 August 2023 – beeOLED, a Dresden-based deep-tech startup, today announced it has raised EUR 13.3m for a Series A funding co-led by eCAPITAL and Innovation Industries. The round was joined by KBC Focus Fund as well as existing investors M Ventures (the corporate venture capital arm of Merck KGaA, Darmstadt, Germany
Blog
9. August 2023
German robotic Start-up is Ready to Shape the Future of Automation in Textile Industry
Munich, Germany, 9 August 2023 – Munich-based deep tech start-up sewts closed a €7m series A financing round with an impressive set of top tier investors on board. The funding round was dominated by international leading industrial and tech investors: Emerald Technology Ventures, CNB Capital, EquityPitcher Ventures and Nabtesco Technology Venture as new investors, as well as further contributions from existing shareholders Bayern Kapital, APEX Ventures and HTGF. With the new funding sewts
Blog
10. January 2022
"Industrial tech harbours a wealth of innovation potential"
Markus Kückelhaus has spent over 25 years driving innovation, strategy and financial topics for corporations – and has worked with many start-ups in the process. The 53-year-old has now joined High-Tech Gründerfonds as a partner. In this interview, he outlines the opportunities that arise when corporations and start-ups cooperate, takes a look at industrial tech trends, and reveals what he expects from start-ups in Germany. Welcome to HTGF, Markus. We're delighted to have you
Blog
4. March 2020
How scientists become successful entrepreneurs
Interview with Klaus Lehmann, Partner Successful industrial technology start-ups – Klaus Lehmann has helped scientists and researchers to found successful start-ups on behalf of the High-Tech-Gründerfonds since 2014. Now the industrial technology expert has been appointed partner of the HTGF. In an interview he explains what start-ups from the world of science and academia need to bear in mind and why the HTGF is great partner for them in particular. Robotics, lasers, sensory,