nfon AG on expansion course
April 8, 2013
Milestone Venture Capital invests double-digit millions in international expansion and continued growth of nfon AG

nfon AG, a provider of outsourced cloud phone systems (IP-Centrex) and all associated services, is receiving growth financing in the double digit millions from Milestone Venture Capital GmbH (MVC) in Hösbach. The capital will be used for globalization plans as well as continued growth, particularly in the large customer segment. Both partners are reacting to the increasing demand for cloud-based phone systems and the resulting market potentials in Europe, at home and abroad.
The Munich-based nfon AG was founded in 2007 and already serves well beyond  5,000 business customers today. Based on success with small and medium sized enterprises (SMEs), the client list also increasingly contains companies such as Allianz, Engel & Völkers, Lafarge, Tegut or Thomson Reuters, as well as numerous public entities. Here, nfon AG is currently the only provider serving the need for cloud-based phone systems of this sophisticated customer segment and was thus able to achieve 80% growth of service sales in fiscal year 2012.
With its investment, Milestone Venture Capital GmbH is supporting the modernization of the telecommunications infrastructure within companies:
"The innovative strength and market presence of nfon AG have convinced us, along with the current demand situation for modern, cloud-based business telecommunications solutions that offer more security and flexibility. Also, the forecasts of the independent market analysis and consulting house Pierre Audoin Consultants (PAC) indicates a rapidly increasing future demand for integrative and future-oriented communication solutions. We are supporting nfon AG in marketing their products internationally and   promoting all associated implications for a more efficient design of business  communication", says Günther Müller, Executive Director of MVC, about his commitment. Voted Entrepreneur of the Year 2009 by Ernst & Young and the Manager Magazine, he also owns the ASC telecom AG headquartered in Hösbach.
"Günther Müller is an outstanding impulse provider and sales professional. We are very pleased to have found this industry-savvy investor through HTGF", adds  Rainer Koppitz, Chairman of the Board of nfon AG. "His excellent international network and decades of experience in the industry will be very helpful to us in increasing our national and international market presence even faster".
About Milestone Venture Capital GmbH
Milestone Venture Capital GmbH in Hösbach invests in young, promising software companies in the information and telecommunications industry whose products have a high growth potential and who want to expand into international markets.
Beyond the mere financial investment, the portfolio companies profit significantly from the excellent international network and decades of experience. The support for operative and strategic topics creates value add; the main focus is on growth and globalization.
About nfon AG
Headquartered in Munich, nfon AG is a leading provider of outsourced cloud phone systems (IP-Centrex). The company offers high quality products and services as complete packages out of one hand. Amongst the more than 5,000 nfon clients are companies with 2 to 20,000 employees. The phone system of nfon is operated within a fully redundant, high-performance computing center and is therefore failsafe. It is completely future-proof because it comes with lifelong, free updates so that the already existing 100+ functions are only the beginning of unified communication. An nfon system also eliminates the costs for separate phone connection and phone hardware; thanks to pay-per-use and flexible scalability of the extensions, up to 50% of the costs for a conventional phone system can be saved.
Contact information for journalists:
Armin Wolf
Häberlein & Mauerer AG
Phone: +49 89 381 08-128
Email: armin.wolf@haebmau.de
Thorsten Wehner
Press spokesman, nfon AG
Phone: +49 89 45300-110
Email: thorsten.wehner@nfon.net
About High-Tech Gruenderfonds
High-Tech Gruenderfonds invests in young, high potential high-tech start-ups. The seed financing provided is designed to enable start-ups to take an idea through prototyping and to market launch. Typically, High-Tech Gruenderfonds invests EUR 500,000 in the seed stage, with the potential for up to a total of EUR 2 million per portfolio company in follow-on financing. Investors in this public/private partnership include the Federal Ministry of Economics and Technology, the KfW Banking Group, as well as strategic corporate investors including ALTANA, BASF, B. Braun, Robert Bosch, CEWE Color, Daimler, Deutsche Post DHL, Deutsche Telekom, Evonik, Lanxess, media + more venture Beteiligungs GmbH & Co. KG, METRO, Qiagen, RWE Innogy, SAP, Tengelmann and Carl Zeiss. High-Tech Gruenderfonds has about EUR 573.5 million under management in two funds (EUR 272 million HTGF I, EUR 301.5 million HTGF II).
Contact:
Markus Kreßmann
Senior Investment Manager
High-Tech Gründerfonds Management GmbH
Schlegelstraße 2
53113 Bonn
Tel.: + 49 228 823001-00
info@high-tech-gruenderfonds.de
www.high-tech-gruenderfonds.de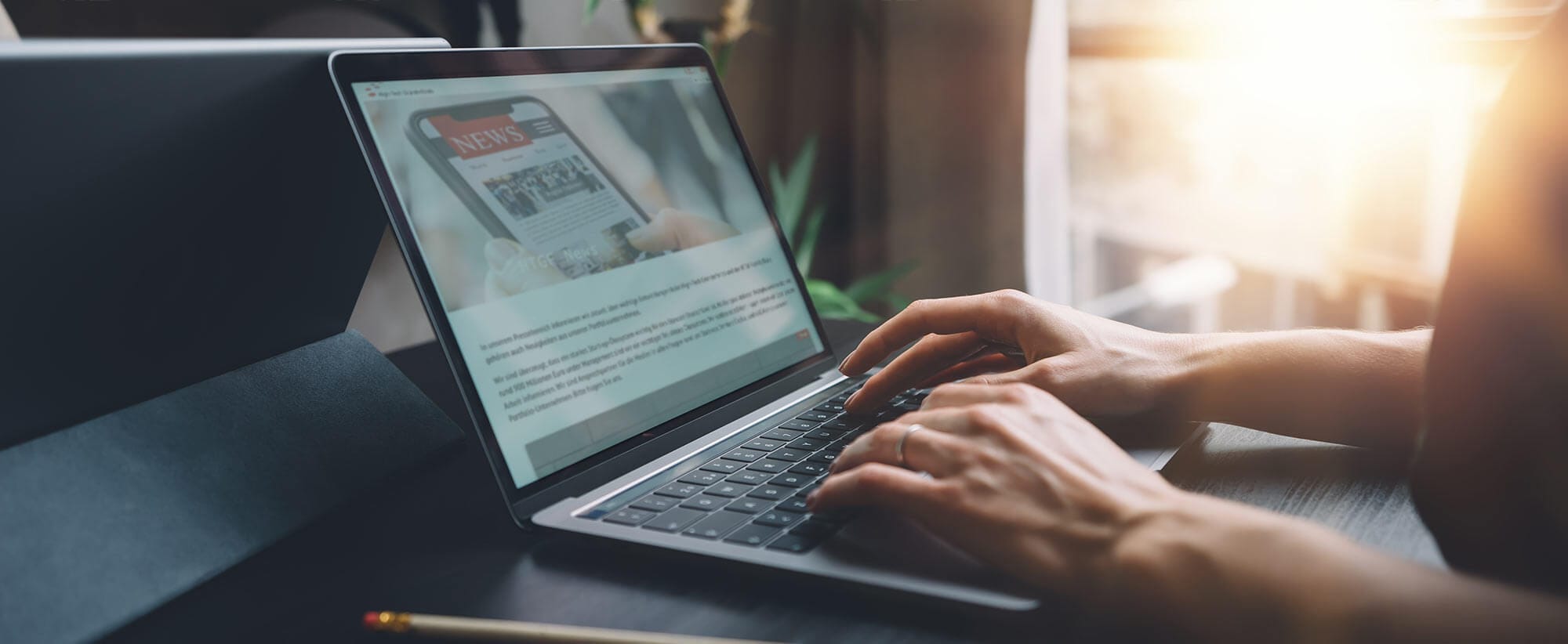 Stay up to date
Subscribe now and receive the latest press releases on investments and other news from High-Tech Gründerfonds. We inform you about important developments at HTGF and provide you with interesting news from our portfolio. Whether it's a successful exit, a new exciting investment or HR news – you'll be the first to know!