Telephone systems "from the cloud" – BayernLB Capital Partner joins existing investors in investing in nfon AG.
January 11, 2012
Telephone systems "from the cloud" – BayernLB Capital Partner joins existing investors in investing in nfon AG.
BayernLB Capital Partner is putting its money on virtual telephone systems and has concluded a banner year with its seventh investment in 2011. Founded in 2007, the Munich-based company nfon, which offers telephone systems "from the cloud", was able to use its impressive growth story to persuade the investment company Bayerische Landesbank to join its existing investors in another financing round. The invested capital is intended to finance continued growth and expand the leading market position of the company.
Telephone systems "from the cloud" have long ceased to be only a vision of the future. Founded in Munich in 2007, nfon AG is among the leading providers in the field of virtual telephone systems (IP Centrex). This market of the future is experiencing over 60% annual growth and is increasingly displacing classic telephone systems.
In order to successfully continue the course of growth and expand the company's leading market position, nfon AG is receiving an additional €4 m of growth capital. Alongside the initial investors of Earlybird Venture Capital, MIG Fonds and High-Tech Gründerfonds, it was also possible to add BayernLB Capital Partner to the circle of investors.
"We will primarily be investing these additional resources into strengthening the brand and expanding the distribution network. Specifically, we will be further strengthening our channel activities. BayernLB Capital Partner knows the business well, has already invested in several cloud services companies and can give invaluable substantive impetus," said nfon CEO Marcus Otto.
"The cloud services business model provides customers of telephone systems with enormous benefits – not just in terms of costs, but also with respect to user friendliness and functionality. The market now understands this," said Dr. Jochen Walter, who as Investment Director played a key role in managing the investment at BayernLB Capital Partner GmbH. "The founders of nfon identified this trend very early on and are now perfectly positioned to benefit from the market dynamic taking hold. In a few years, it will be hard to imagine a time when telephone systems were not network-based."
Contact:
Dr. Jochen Walter, Investment Director
BayernLB Capital Partner, Ottostraße 21, 80333 Munich
Phone: +49 (0)89 55 25 63-0, Fax: +49 (0)89 55 25 63-90
E-mail: info@bayernlb-cp.de, Internet: www.bayernlb-capitalpartner.de
About nfon AG
Munich-based nfon AG is a leading provider of outsourced telephone systems (IP Centrex). The company offers high-quality products and services as a complete package from a single source. nfon's phone system is operated by a fully redundant, high-performance computer centre and is, therefore, fail-safe. With more than 100 functions, the solution provides a spectrum of services that was previously mainly the preserve of large corporations. There is no longer any cost for a fixed system or the separate telephone connection and, thanks to pay-per-use as well as flexible scalability of the extensions, businesses can save up to 50 percent of the costs for a conventional phone system with nfon's solution.
Additional information:
Engel & Zimmermann AG, Unternehmensberatung für Kommunikation,
Florian Görres, Phone +49 (0) 89 89 35 63 3
info@engel-zimmermann.de
About BayernLB Capital Partner
BayernLB Capital Partner is a subsidiary of Bayerische Landesbank and specializes in comprehensive investment concepts for high-growth medium-sized companies.
The funds managed by BayernLB Capital Partner offer financing solutions from a single source for all business situations. The spectrum covers later-stage, technology, follow-on and growth financing in the form of majority and minority shareholdings as well as mezzanine capital. The team of 12 investment professionals combines financing competence with entrepreneurial flair. Further information is available at www.bayernlb-capitalpartner.de.
About High-Tech Gründerfonds
High-Tech Gründerfonds invests venture capital in promising technology start-ups that transform promising research into viable business models. The seed financing provided is designed to enable start-ups to take the R&D idea through prototyping or a "proof of concept" and to market launch. Typically, High-Tech Gründerfonds invests €500,000 in the seed stage, with the potential for up to a total of €2 m per company. Investors in this public/private partnership include the Federal Ministry of Economics and Technology, the KfW Banking Group, as well as the twelve industrial groups ALTANA, BASF, B. Braun, Robert Bosch, CEWE Color, Daimler, Deutsche Post DHL, Deutsche Telekom, Qiagen, RWE Innogy, Tengelmann and Carl Zeiss. High-Tech Gründerfonds has about €561 m under management (€272 m for Fund I, €288.5 m Fund II).
Contact:
High-Tech Gründerfonds Management GmbH
Markus Kreßmann
Senior Investment Manager
Ludwig-Erhard-Allee 2
53175 Bonn
Phone: +49 228 823001-00
Fax: +49 228 823000-50
info@high-tech-gruenderfonds.de
https://www.htgf.de/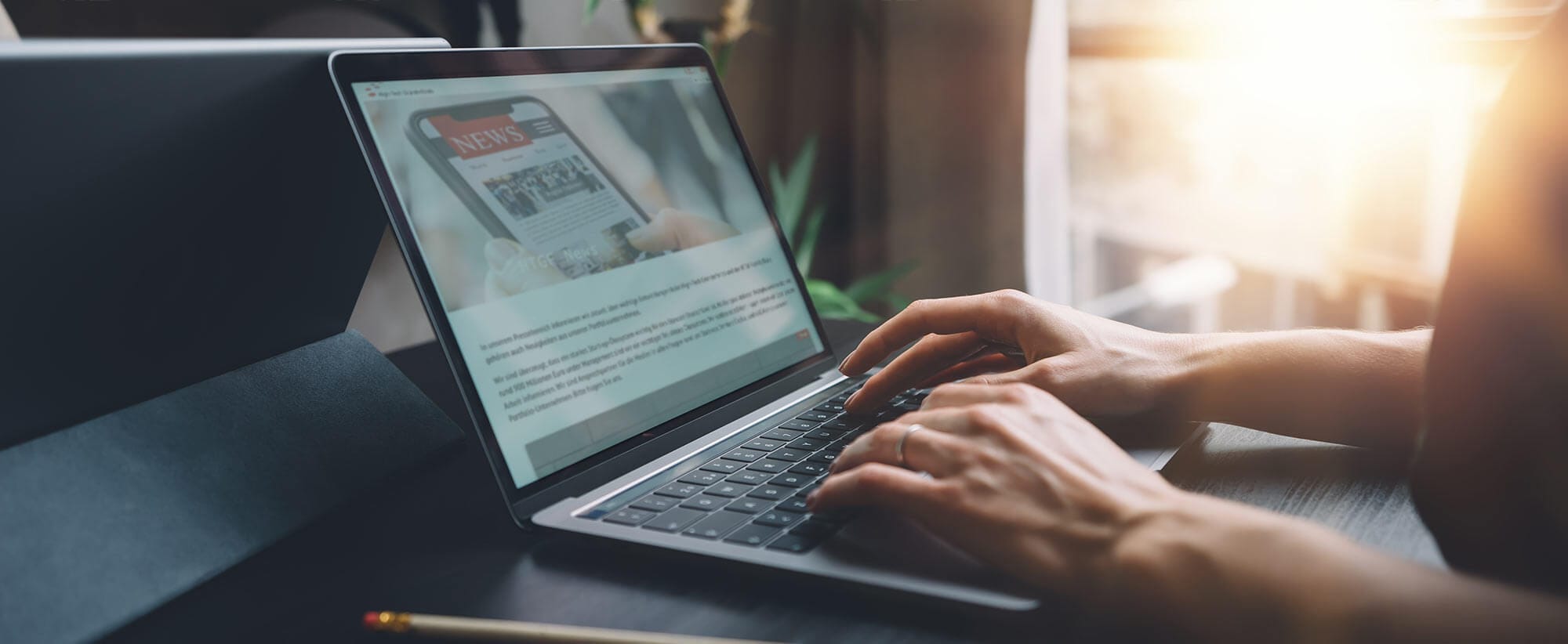 Stay up to date
Subscribe now and receive the latest press releases on investments and other news from High-Tech Gründerfonds. We inform you about important developments at HTGF and provide you with interesting news from our portfolio. Whether it's a successful exit, a new exciting investment or HR news – you'll be the first to know!