nfon investors go for growth
November 29, 2010
The investors in the Munich company nfon AG, one of the leading providers of outsourced telephone systems (IP Centrex), have decided together with nfon's management to commit additional capital to accelerate growth against the backdrop of this year's positive business performance.
The investors High-Tech Gründerfonds, Earlybird Venture Capital GmbH & Co. KG, MIG Fonds and Bayerische Beteiligungsgesellschaft have, in a further round of financing, made four million euros of capital available to the Company for the purpose above all of expanding its distributor channel. nfon has already succeeded in signing up more than 100 new distributors since the kick-off event held at the Munich Allianz Arena in June of this year. Indirect sales are to account for more than half of nfon's revenues as early as mid-2011; to date the figure is just under 18 percent. nfon aims to increase the number of new customers gained in a month many times over in the next twelve months.
"Our tremendous success since the launch of our nfon partner programme shows that we are heading in the right direction. Now is the time to invest heavily," says Marcus Otto, CEO of nfon AG.
nfon wants to significantly raise market awareness of outsourced telephone systems in the future. "Estimates indicate that, up to now, only 20 percent of companies know that IP Centrex products exist. We see potential for strong growth against this backdrop. Our investors share this reading," Otto says.
About nfon AG
Munich-based nfon AG is a leading provider of outsourced telephone systems (IP Centrex). The Company offers high-quality products and services as a complete package from a single source. nfon's phone system is operated by a fully redundant, high-performance computer centre and is therefore fail-safe.  With more than 100 functions, the solution provides a spectrum of services that was previously the preserve mainly of large corporations. There is no longer any cost for a fixed system or the separate telephone connection and, thanks to pay-per-use as well as flexible scalability of the extensions, businesses can save up to 50 percent of the costs for a conventional phone system with nfon's solution.
Contact:
nfon AG
Marcus  Otto
Managing Director
Leonrodstraße 68
80636 München
Tel.: +49 89 45300115
Fax: +49 89 45300100
marcus.otto@nfon.net
www.nfon.net
About High-Tech Gründerfonds
High-Tech Gründerfonds invests risk capital in young, high-potential technology companies that convert promising research results in business success. The seed finance provided aims to enable start-ups to take their R&D project through to the creation of a prototype, a proof of concept or to market launch. High-Tech Gründerfonds provides EUR 500,000 of the seed finance and may invest up to a total of two million euros per business in subsequent rounds. Investors in this public/private partnership are the German Federal Ministry for Business and Technology, the KfW Banking Group as well as the six industrial groups of BASF, Deutsche Telekom, Siemens, Robert Bosch, Daimler and Carl Zeiss. High-Tech Gründerfonds has a fund volume of about 272 million euros.
Contact:
High-Tech Gründerfonds Management GmbH
Markus Kressmann
Senior Investment Manager
Ludwig-Erhard-Allee 2
53175 Bonn
Tel: +49 228 823001-00
Fax: +49 228 823000-50
m.kressmann@high-tech-gruenderfonds.de
www.high-tech-gruenderfonds.de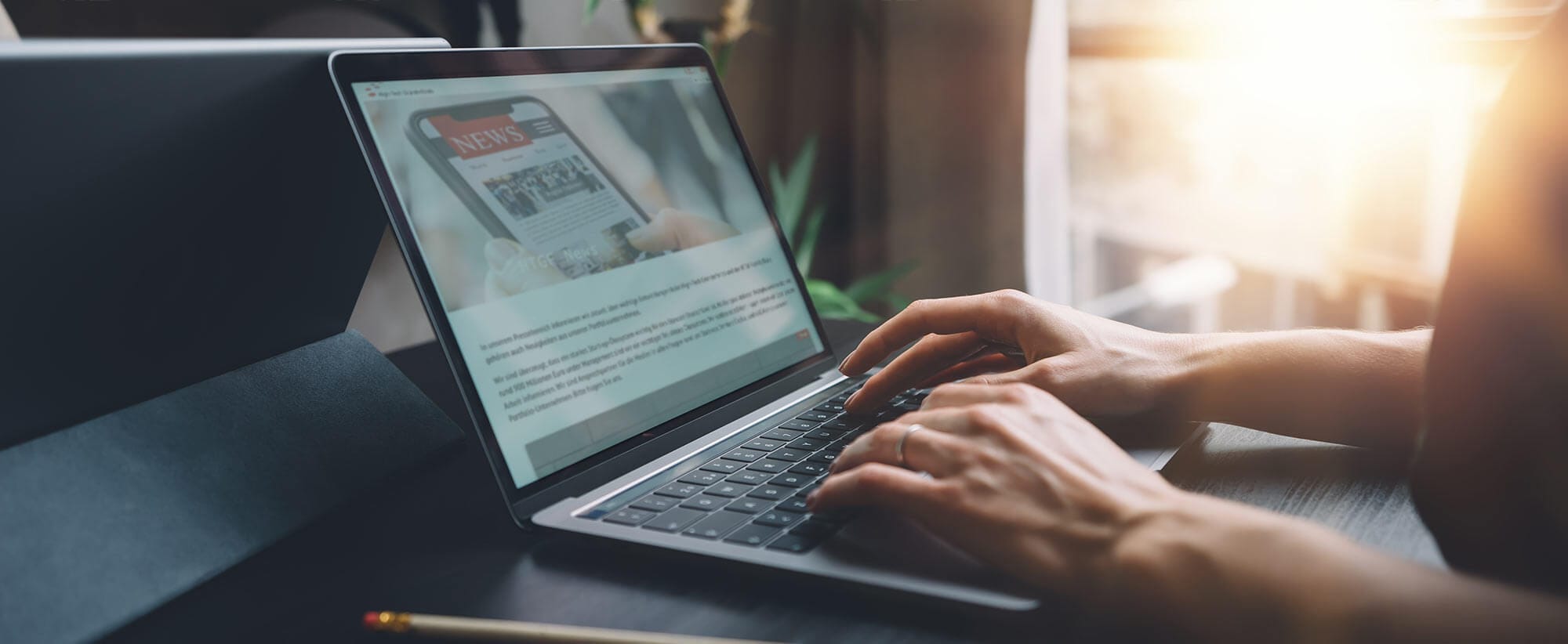 Stay up to date
Subscribe now and receive the latest press releases on investments and other news from High-Tech Gründerfonds. We inform you about important developments at HTGF and provide you with interesting news from our portfolio. Whether it's a successful exit, a new exciting investment or HR news – you'll be the first to know!