MedTech Radar Live 2018 Joint start-up pitch day by BVMed, Earlybird, BARMER, High-Tech Gründerfonds and Medtech zwo
January 10, 2018
The German Medical Technology Association (BVMed), venture capital firm Earlybird, BARMER, High-Tech Gründerfonds and the medtech magazine "Medtech zwo" are to hold a joint start-up day. At the "MedTech Radar Live 2018" on Mai 16th 2018 in cologne young medtech founders will have the opportunity to be introduced to established medical device companies and investors. Prof. Dr. Andreas Pinkwart, North Rhine-Westphalia minister for the economy, innovation, digitalization and energy, is the patron of the initiative. Business ideas can now be submitted via www.medtechradar.live. The panel of judges will then select ten such proposals to be presented at the MedTech Radar Live conference in Cologne on 16 May 2018.
Launched by the med-tech industry,  investment and financing firms, and BARMER, the joint initiative supports business proposals that enhance quality and transparency in the healthcare sector. The initiative is aimed at start-up companies or established small-scale companies looking to shake up the healthcare industry and improve patient care through innovative business ideas. Focal areas include digital health, services, rehabilitation, healthcare provision and big data with medical technologies.
As part of the program, mentors will provide a platform for these firms to forge ties with industrial companies and investors that may lead to future collaboration. Featuring experts from the med-tech industry and health insurers as well as finance and marketing professionals, the panel of judges will evaluate and rate the ideas submitted. The conference will then give the ten start-ups the opportunity to present their ideas to the public and receive direct feedback. The successful ideas will then also be showcased in the MedTech Radar published by the partners in collaboration with publishing house Biocom-Verlag.
More information on the start-up day and judges is provided at www.medtechradar.live. Start-ups looking to take part can register using the website and have until 31 March 2018 to submit their ideas.
————————————————————————————————————
Contact: Manfred Beeres M.A., Head of Communications/Press Relations, BVMed
Tel.: +49 (0) 30 246 2 55-20, Fax: +49 (0)30 2 46 255-99, beeres@bvmed.de
BVMed represents more than 220 industry and trade companies active in the medical technology sector. Among the members of the association are 20 of the largest medical device manufacturers worldwide in the consumer goods sector. The medical device industry employs over 210,000 people in Germany and invests around 9% of its revenues in the research and development of new products and procedures. The industry's total revenues amount to over EUR 29 billion, with exports accounting for roughly 65 percent of this figure.
About HTGF:
High-Tech Gründerfonds (HTGF)  is a seed investor that finances high-potential, tech-driven start-ups. With EUR 886 million in total investment volume across three funds (EUR 272 million in HTGF I, EUR 304 million in HTGF II, and a targeted volume of EUR 310 million for HTGF III) and an international network of partners, HTGF has already helped forge close to 500 start-ups since 2005.  Driven by their expertise, entrepreneurial spirit and passion, its team of experienced investment managers and start-up experts help guide the development of young companies.  HTGF's focus is on high-tech start-ups in a range of sectors, including software, media, internet, hardware, automation, health care, chemicals and life sciences. Investors in this public-private partnership include the German Federal Ministry for Economic Affairs and Energy, the KfW Banking Group and Fraunhofer-Gesellschaft e.V., as well as a number of well-known companies spanning all industries and segments. HTGF's success stories include Mister Spex, Rigontec GmbH, 6Wunderkinder, Next Kraftwerke GmbH and Cumulocity, as well as Juniqe, an online shop for art enthusiasts.
Presse contact:
High-Tech Gründerfonds Management GmbH
Stefanie Zillikens  – Leiterin Öffentlichkeitsarbeit / Head of Public Relations
Schlegelstraße 2 – 53113 Bonn
Tel: +49 228 823001-07 – Fax: +49 228 823000-50
s.zillikens@htgf.de
https://www.htgf.de/de/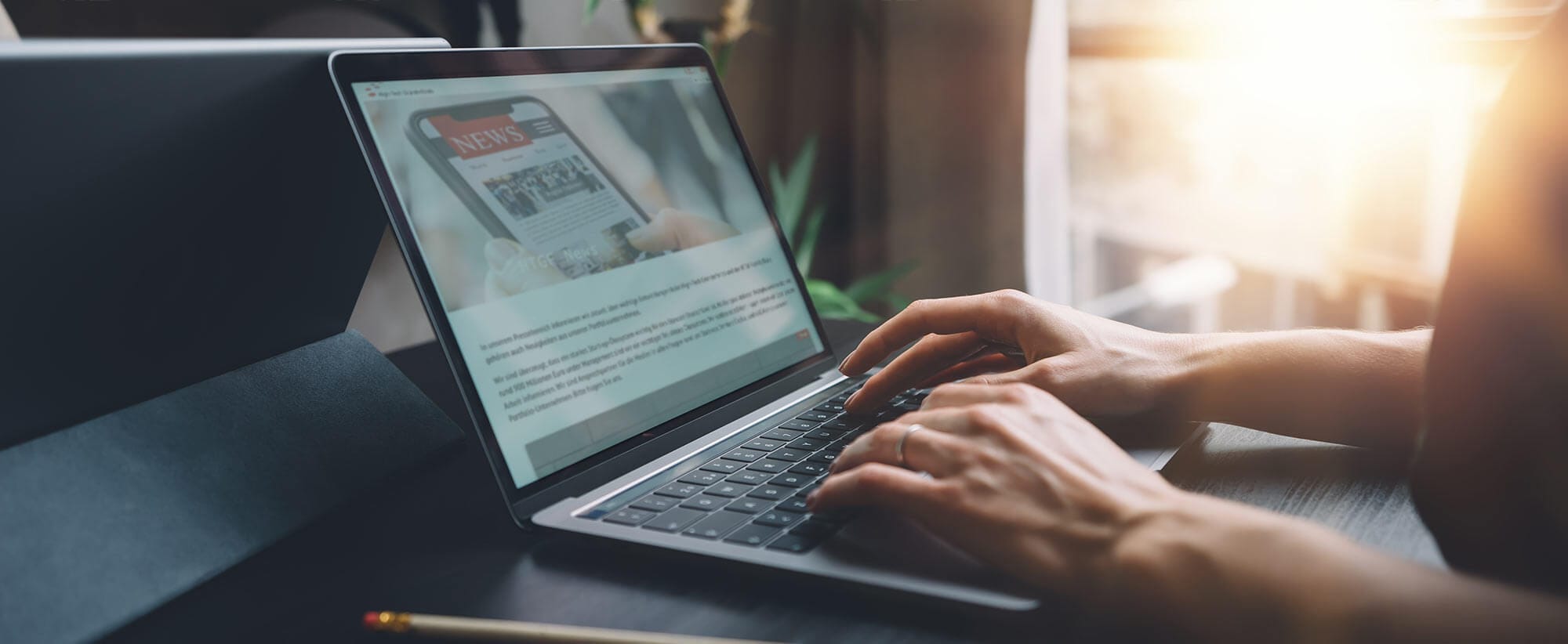 Stay up to date
Subscribe now and receive the latest press releases on investments and other news from High-Tech Gründerfonds. We inform you about important developments at HTGF and provide you with interesting news from our portfolio. Whether it's a successful exit, a new exciting investment or HR news – you'll be the first to know!