High-Tech Gründerfonds invests in Berlin-based startup 6 Wunderkinder
December 22, 2010
The young Berlin-based startup 6 Wunderkinder closed the second investment: The investment of 500,000 Euro is primarily used for financing the technical realization of wunderkit. The launch for wunderkit is planned for the first half year 2011.
 wunderkit, a modern working and productivity platform is supposed to help companies, freelancers, and other groups to connect and work efficiently on one platform that embraces all necessary tools.
The team has a strong focus on a beautiful and effective user interface. Sebastian Scheerer, User Interface Designer at 6 Wunderkinder: "The expectations of the user have grown tremendously. People want to use software that is both easy-to-use and look beautiful. They want to be more productive."
wunderlist reaches 180,000 downloads
Looking at wunderlist, a slim and free task manager for Windows, Mac and iPhone, 6 Wunderkinder already demonstrated that they can build and launch software that solves problems in an efficient and inspiring manner. During the first seven weeks, the program was downloaded over 180,000 times and more than half a million tasks have been created. The social media fan base of 6 Wunderkinder counts tens of thousands of people. There were over 500,000 page views on the website so far.
CEO & Founder Christian Reber says: "That's a huge success for us. Especially considering wunderlist is just a small tool to show our philosophy; how we think productivity software should work and look like today. With wunderkit we will offer a complete new level of collaboration and productivity to the market. Our goal is to have 250,000 registered users when we will launch wunderkit. Up to now we have over 50,000."
The High-Tech Gründerfonds will help the 6 Wunderkinder both financially and in terms of providing know-how and consulting for their upcoming project.
About 6 Wunderkinder
The company was founded in Berlin (August 2010) by six friends sharing the passion for perfect interface design and cutting edge web development. Lead by the CEO and Founder Christian Reber, the company now has 10 employees and is looking for new people who share our vision and passion. The new investment is followed by a 100,000 Euro Angel round.
Contact
Robert Kock
6 Wunderkinder GmbH
Brunnenstraße 192, 10119 Berlin, Germany
Tel: +49 30 – 609 88 99 22
press@6wunderkinder.com
www.6wunderkinder.com
About High-Tech Gründerfonds
High-Tech Gründerfonds invests risk capital in young, high-potential technology companies that convert promising research results in business success. The seed finance provided aims to enable start-ups to take their R&D project through to the creation of a prototype, a proof of concept or to market launch. High-Tech Gründerfonds provides EUR 500,000 of the seed finance and may invest up to a total of two million euros per business in subsequent rounds. Investors in this public/private partnership are the German Federal Ministry for Business and Technology, the KfW Banking Group as well as the six industrial groups of BASF, Deutsche Telekom, Siemens, Robert Bosch, Daimler and Carl Zeiss. High-Tech Gründerfonds has a fund volume of about 272 million euros.
Contact:
High-Tech Gründerfonds Management GmbH
Jan Sessenhausen
Investment Manager
Ludwig-Erhard-Allee 2
53175 Bonn
Tel: +49 228 823001-00
Fax: +49 228 823000-50
j.sessenhausen@high-tech-gruenderfonds.de
www.high-tech-gruenderfonds.de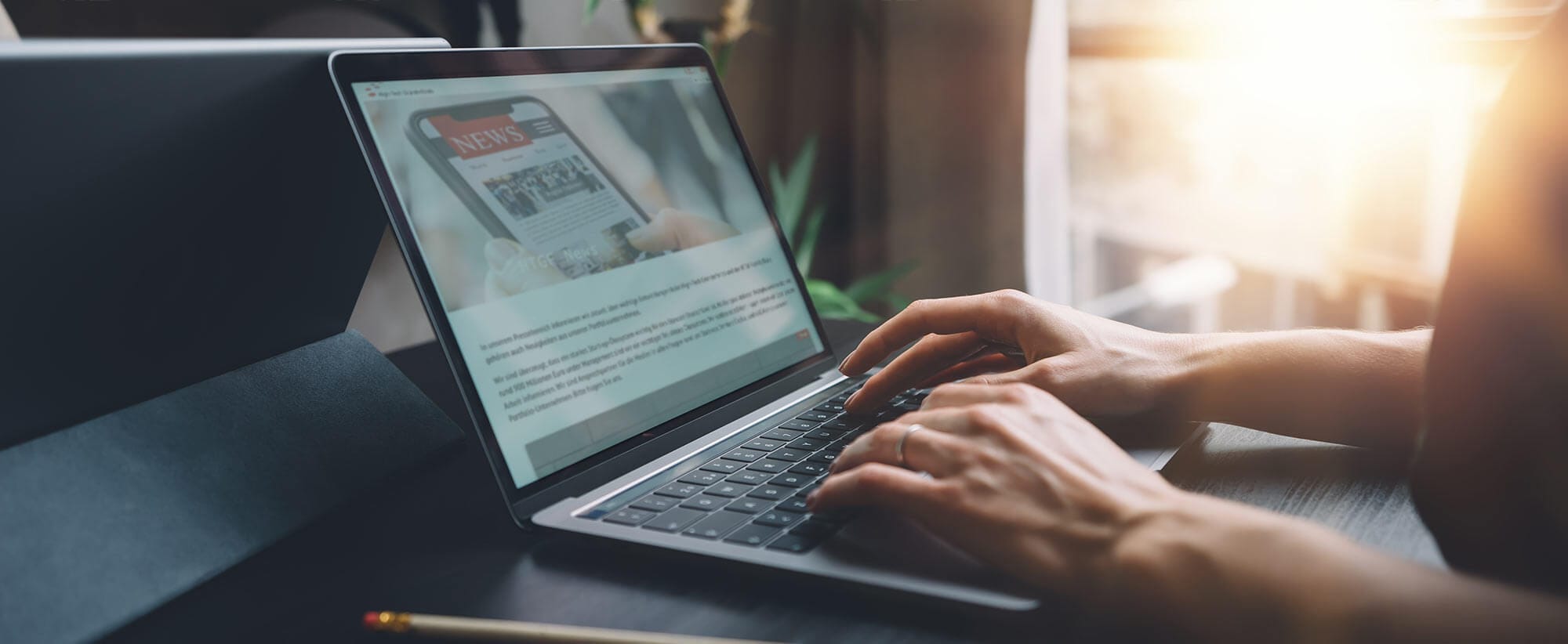 Stay up to date
Subscribe now and receive the latest press releases on investments and other news from High-Tech Gründerfonds. We inform you about important developments at HTGF and provide you with interesting news from our portfolio. Whether it's a successful exit, a new exciting investment or HR news – you'll be the first to know!