High-Tech Gruenderfonds and Business Angel Robert Kabs invest in booking solution "bookingkit"
January 26, 2015
Berlin-based startup bookingkit successfully completed its first round of financ-ing with investments by the High-Tech Gruenderfonds (HTGF) and Business Angle Robert Kabs, thereby strengthening sustainable growth in sales and product development. Altogether, both new partners invested a mid six-figure sum in the emerging Software-as-a-Service (SaaS) company. bookingkit has set out to digitalize the entire industry of leisure businesses and to provide them with a ready-to-use, web-based software solution to sell, merchandise and administrate their services.
A big win for all small and medium-sized leisure businesses: The booking solution bookingkit has ensured continued rapid growth of its customer base, expansion of its partnerships and ongoing product development with new capital from its first round of financing, allowing it to provide innovative software solutions to leisure businesses, such as cooking schools, city tours, outdoor activities and yoga studios.
As of now, less than 40% of all leisure activities can be booked online – often only through portals and marketplaces. The 8.4 billion EUR market in Germany is almost entirely analogue and most businesses are hardly prepared for digitalization.
As a fully web-based and immediately implementable solution for businesses to use with their own website or associated leisure portals, bookingkit digitalizes the industry of leisure businesses and gives also small businesses the opportunity to make bookings compliant with the Federal Financial Supervisory Authority (BaFin). bookingkit does this by offering easy-to-use, user-friendly software that meets businesses' requirements instead of very complex "management software" – a concept that has convinced investors. "With this innovative software solution, bookingkit is an absolute added value for all leisure businesses on the market. Our seed investment will help advance sales of this SaaS solution in the target market," claimed Dr. Tanja Emmerling, Investment Manager at HTGF.
bookingkit GmbH has been active on the market since the summer of 2014 and has already gained numerous customers. "The new capital from the latest round of financing will in the long term secure scaling of a business model that has already proven itself," declared CEO and founder Christoph Kruse. "We, therefore, now plan to considerably expand especially with regards to sales and the product, in order to convince more customers of the digital possibilities of their business."
In addition to our original B2B sales, in the future bookingkit plans on increasingly more marketplaces switching to bookingkit. Germany's largest portal for cooking schools – kochschule.de – is the first portal to successfully start implementing bookingkit technology. "We have proven competence in technological solutions for the booking market and aim to evolve into an attractive partner for marketplaces and booking portals. We offer efficient online booking, real-time availability checks, as well as automatic receipt generation and commission management," says Lukas C. C. Hempel, second CEO at bookingkit GmbH. "The advantages for marketplaces: By switching to our technology, partners go from a previously self-programmed, labor and investment-intensive system to a start-of-the-art booking solution without investment costs."
About bookingkit
bookingkit GmbH offers a smart booking solution for leisure businesses, which helps them to sell, merchandise and administrate their services. It is fully web-based, can be implemented immediately and used in combination with a business' own websites or associated leisure portals. More sales, less effort – due to its central user interface including real-time availability check. Moreover, it is platform-neutral across many channels. bookingkit's mission statement: To digitalize the entire industry of leisure businesses. Furthermore, the software works as a middleware between providers and booking systems in order to match availabilities across various channels and to optimize sales. The startup was founded in Berlin in early 2014 by Christoph Kruse and Lukas C. C. Hempel and is supported by a three-member board. bookingkit is a member of the German Startups Association. For high-resolution press photos and more information: https://bookingkit.de/presse/
Press contact:
Christoph Kruse
presse@bookingkit.de
https://bookingkit.de/presse/
About High-Tech Gruenderfonds
High-Tech Gruenderfonds invests in young, high potential high-tech start-ups. The seed financing provided is designed to enable start-ups to take an idea through prototyping and to market launch. Typically, High-Tech Gruenderfonds invests EUR 500,000 in the seed stage, with the potential for up to a total of EUR 2 million per portfolio company in follow-on financing. Investors in this public/private partnership include the Federal Ministry of Economics and Energy, the KfW Banking Group, as well as strategic corporate investors including ALTANA, BASF, Bayer, B. Braun, Robert Bosch, CEWE, Daimler, Deutsche Post DHL, Deutsche Telekom, Evonik, Lanxess, media + more venture Beteiligungs GmbH & Co. KG, METRO, Qiagen, RWE Innogy, SAP, Tengelmann and Carl Zeiss. High-Tech Gruenderfonds has about EUR 576 million under management in two funds (EUR 272 million HTGF I, EUR 304 million HTGF II).
Contact:
High-Tech Gruenderfonds Management GmbH
Dr. Tanja Emmerling
Investment Manager
Schlegelstraße 2
53113 Bonn
Germany
Tel.: +49 228 82 300 164
t.emmerling@htgf.de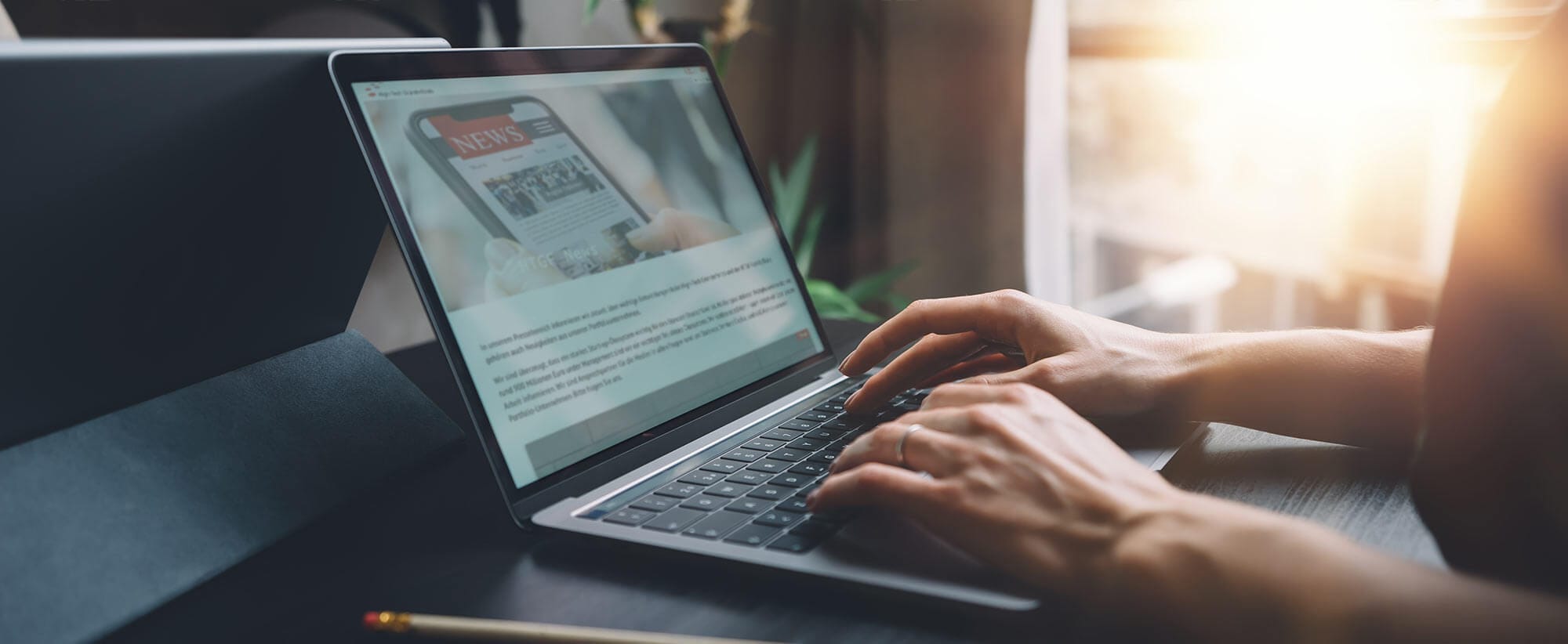 Stay up to date
Subscribe now and receive the latest press releases on investments and other news from High-Tech Gründerfonds. We inform you about important developments at HTGF and provide you with interesting news from our portfolio. Whether it's a successful exit, a new exciting investment or HR news – you'll be the first to know!