AWAKE Mobility secures €4 million in seed financing to drive greener, more efficient bus services
September 12, 2022
Smart technology to drive greener, more efficient bus services
€4 million in fresh capital for monitoring the condition of bus fleets with the aid of AI
AWAKE Mobility secures B&C Innovation Investments as lead investor as part of capital increase
Co-investors include HTGF, the founders of Flixbus, the former CEO of MAN Truck & Bus, the former President/CEO of General Motors Europe, Synapse Partners from Silicon Valley and additional angel investors
AWAKE Mobility technology already being used to support bus fleets in three countries
---
Munich/Vienna, 12.09.2022 – By harnessing real-time vehicle data, bus services can become a lot more reliable, punctual and greener. AWAKE Mobility has developed a hardware and software solution to facilitate this process. The technology, which has already been successfully launched on the market, is able to remotely monitor the condition of buses at all times and can determine when it's time for a trip to the workshop. The start-up has just secured around €4 million in funding after concluding a seed financing round led by B&C Innovation Investments GmbH (BCII), which is part of Austria's B&C Group.
AWAKE Mobility mainly has its sights set on public transport bus services. The live monitoring of the vehicles' condition provides insights that feed into forward-looking recommendations for mechanics to consider when working on and maintaining the buses, in turn helping to reduce vehicle downtimes, repair costs, fuel consumption and emissions. The solutions devised by the Munich-based start-up, which was founded in 2020, also ensure that buses are more punctual, which increases customer satisfaction. This intelligent live monitoring technology is particularly important, not just for individual companies and AWAKE Mobility's customers, but also for the overall economy and especially the environment. Coach trips and public transport are tipped to see strong growth across Europe in the coming years, with rail transport also being expanded to meet climate goals.
This capital increase supports the further technical development of our hardware and software platform, and will thus help us to launch new services for our customers. We are of course also looking to rapidly accelerate the further expansion of our company. In B&C Group, we have an experienced partner at our side as we navigate this important phase of development and growth, and we'll benefit from their support in many different areas.

Daniel Tyoschitz, Co-Founder and CEO at AWAKE Mobility
For bus fleets and local public transport, we strongly believe that reliability, cost efficiency and eco-friendliness are highly relevant factors for Europe, both economically and structurally. Through our investment, we are looking to accelerate the digitalisation of the bus industry and local public transport services – a process that has only just begun. AWAKE Mobility's technology and its strong team of founders are set to be a key driver of this positive industry transformation.

B&C Managing Director Thomas Zimpfer
Other investors in AWAKE Mobility include various industry heavyweights, such as High-Tech Gründerfonds (HTGF), SEK Ventures (the investment firm of Flixbus' founders), Joachim Drees (former CEO of MAN Truck & Bus), Carl-Peter Forster (former President/CEO of General Motors Europe, former CEO of Tata Motors, former member of the BMW Board of Management) and Synapse Partners from Silicon Valley.
With its predictive maintenance solution, AWAKE Mobility helps ensure lower downtimes and greater reliability for bus fleets. We are delighted to help the team boost the appeal of local public transport for the long term.

Jens Baumgärtner, Principal at High-Tech Gründerfonds
Artificial intelligence supports efficient bus maintenance and reliable passenger transport services
AWAKE Mobility's customer base already includes a number of well-known bus companies and fleets in three European countries, including Autobus Oberbayern and VAG Nürnberg. The company's technical platform, which can naturally also be used with modern electric and hydrogen-powered buses, not only accesses the data available via the conventional vehicle diagnostics interfaces, but can also read the data from various CAN systems. This data is transferred in real time and undergoes an automated evaluation process. The insights gained are then used to provide maintenance recommendations. Every link in the chain – workshop, control centre, driver, management – can detect at an early stage when a vehicle is in need of maintenance or when individual components are about to break, enabling action to be taken before any damage actually occurs (predictive maintenance). This helps to largely avoid vehicle downtimes on bus lines as well as the additional costs associated with towing and arranging replacement vehicles, for example. In addition, bus drivers can use an app developed by AWAKE Mobility to provide swift, structured information to the workshop when they become aware of any damage or problems.
---
About AWAKE Mobility
AWAKE Mobility (https://www.awakemobility.de/) is a Munich-based technology company focused on monitoring and analysing the condition of bus fleets. The company has developed diagnostics hardware that accesses relevant vehicle data remotely and then sends it to the AWAKE Mobility platform via mobile communications, where it undergoes an automated analysis process that leverages artificial intelligence. The insights gleaned from the overall data feed into maintenance recommendations that help all links in the chain – workshop, control centre, driver and management – to optimise maintenance activities and operational planning. Houssem Braham (CTO), Daniel Sattel (COO) and Daniel Tyoschitz (CEO) founded AWAKE Mobility in October 2020 with the goal of bolstering the reliability and appeal of public transport with the aid of digital solutions.
Contact details
Daniel TyoschitzT
+49 152 56 30 15 88
dt@awakemobility.de
About B&C Group
The B&C Private Foundation (www.bcprivatstiftung.at) is an independent foundation. Since its inception in December 2000, its goal has been to promote Austrian entrepreneurship and strengthen Austria's position as a business hub. Through its holding companies (www.bcindustrieholding.at), B&C acts as a stable core shareholder in Austrian industrial companies. It exercises its shareholder rights in line with the interests of the respective company, providing it with long-term planning security and a stable ownership structure. B&C Group currently holds stakes in Lenzing AG (50% plus two shares), Semperit AG Holding (54.2%) and AMAG Austria Metall AG (52.7 %). In 2021, these publicly listed companies had a total of approximately 16,000 employees and consolidated revenues of €4,636 million. B&C also holds minority interests in VAMED AG (10%) and Scope Ratings AG, the sole European rating agency. Through B&C Innovation Investments, B&C Group has been investing in tech-driven growth companies since 2016. It currently holds stakes in the companies TTTech, Frequentis, Flightkeys, contextflow, TriLite, Kinexon, Citrine, klarx, Kreatize and AWAKE Mobility, while also investing in an Austrian start-up fund. The B&C Private Foundation promotes Austria's position as a business hub by engaging in numerous projects and initiatives, including the Houska Prize (www.houskapreis.at), endowed professorships, the "Wiener Unternehmensrechtstag" corporate law event, the eXplore! initiative for innovation and nationwide research, and the MEGA Bildungsstiftung educational foundation (www.megabildung.at).
About High-Tech Gründerfonds
High–Tech Gründerfonds (HTGF) is a seed investor that finances high-potential, tech-driven start-ups. With around EUR 900 million in total investment volume across three funds and an international network of partners, HTGF has already helped forge more than 670 start-ups since 2005. With the start of HTGF IV, more than EUR 400 million in fund volume will be added in the fall of 2022. Driven by their expertise, entrepreneurial spirit and passion, its team of experienced investment managers and startup experts help guide the development of young companies. HTGF's focus is on high-tech start-ups in the fields of digital tech, industrial technology, life sciences, chemistry and related business areas. To date, external investors have injected more than EUR 4 billion into the HTGF portfolio via more than 1,900 follow-on financing rounds. HTGF has also successfully sold interests in more than 160 companies.
Fund Investors in the public-private partnership include the Federal Ministry for Economic Affairs and Climate Action, KfW Capital, the Fraunhofer-Gesellschaft and many companies from a wide range of industries.
Media contact
High-Tech Gründerfonds Management GmbH
Stefanie Grüter, Head of Marketing & Communications
T.: +49 228 – 82300 – 188
s.grueter@htgf.de
Investor contact
High-Tech Gründerfonds Management GmbH
Jens Baumgärtner, Principal
T.: +49 228 – 82300 – 138
j.baumgaertner@htgf.de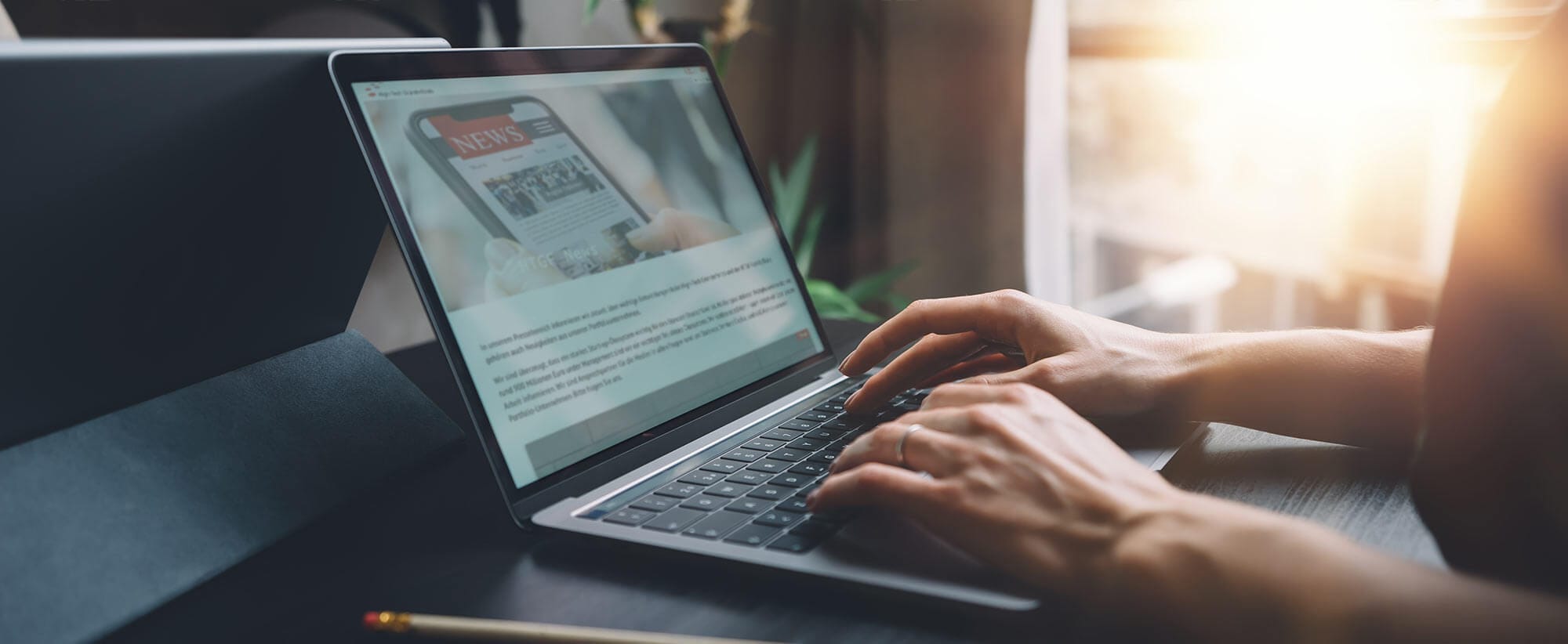 Stay up to date
Subscribe now and receive the latest press releases on investments and other news from High-Tech Gründerfonds. We inform you about important developments at HTGF and provide you with interesting news from our portfolio. Whether it's a successful exit, a new exciting investment or HR news – you'll be the first to know!