Valispace secures €1 million seed investment from HTGF
May 24, 2018
High-Tech Gründerfonds (HTGF) is investing €1 million in the start-up Valispace.  Valispace is a browser-based software that enables engineers to develop satellites, rockets and other complex hardware more efficiently and cost-effectively. The company was founded by engineers Marco Witzmann, Louise Lindblad and Simon Vanden Bussche back in 2016. The three founders developed a system that performs the laborious task of data documentation so that engineers don't have to, giving them the freedom to drive further innovation.
Greater efficiency and lower costs in hardware development
the development of complex hardware products such as satellites, rockets, drones, robots and chemical facilities today involves thousands of documents, user manuals, test reports and interface data sheets – as was the case 40 years ago. The three satellite engineers founded Valispace in a bid to put Excel engineering to the sword and drive digitalisation in hardware development. "If there are 20,000 official and 300,000 unofficial, inconsistent documents on a server for a satellite project, it's not surprising that complex engineering projects are so expensive," says co-founder and CEO Marco Witzmann. He adds: "While software engineering has become a lot more efficient in the past few years, industrial companies are lagging behind when it comes to hardware development. Valispace cuts engineering costs by more than 15 percent. That's a huge sum of money in major projects."
Growth beyond the aerospace industry
Valispace's customer base already includes companies from the aerospace industry, such as AIRBUS, Gomspace and Ripple Aerospace. Valispace is to use the €1 million in seed financing provided by HTGF to fuel its continued growth in the aerospace industry while also expanding into new markets such as medical robotics, special-purpose mechanical engineering and commercial vehicle development. "Shorter product life cycles as well as greater innovation and cost pressures are just some of the challenges that hardware developers are confronted with today. Valispace can help these companies by taking care of laborious admin work and enabling engineers to invest their entire productivity in completing technical tasks. "As a seed investor," Ziach continues, "we are convinced that Valispace will be able to carry over the rapid success it has enjoyed in the aerospace industry into other sectors and help boost productivity there."
About Valispace
Valispace is a browser-based software that enables engineers to work together to develop better satellites, rockets and other complex hardware.
Contact
Valispace GmbH
Marco Witzmann
Hermann-Köhl-Straße 7
28199 Bremen
contact-us@valispace.com
www.valispace.com
About High-Tech Gründerfonds
High-Tech Gründerfonds (HTGF)  is a seed investor that finances high-potential, tech-driven start-ups. With EUR 886 million in total investment volume across three funds (EUR 272 million in HTGF I, EUR 304 million in HTGF II, and a targeted volume of EUR 310 million for HTGF III) and an international network of partners, HTGF has already helped forge close to 500 start-ups since 2005. Driven by their expertise, entrepreneurial spirit and passion, its team of experienced investment managers and start-up experts help guide the development of young companies.  HTGF focuses on high-potential start-ups active in the sectors of software, media, internet, hardware, energy and automation, life sciences (medical technology, diagnostics, biotechnology) and chemicals.
To date, external investors have injected over EUR 1.5 billion into the HTGF portfolio via more than 1,200 follow-on financing rounds. HTGF has also successfully sold interests in more than 90 companies. Investors in this public-private partnership include the German Federal Ministry for Economic Affairs and Energy, the KfW Banking Group and Fraunhofer-Gesellschaft e.V.  as well as a number of well-known companies including ALTANA, BASF, B.Braun, Robert Bosch, BÜFA, CEWE, Deutsche Post DHL, Dräger, Drillisch AG, EVONIK, EWE AG, Haniel, Hettich, Knauf, Körber, LANXESS, media + more venture Beteiligungs GmbH & Co. KG, PHOENIX CONTACT, Postbank, QIAGEN, RWE Generation SE, SAP, Schufa, Schwarz Gruppe, STIHL, Thüga, Vector Informatik and WACKER.
Contact
High-Tech Gründerfonds Management GmbH
Christian Ziach
Schlegelstraße 2
53113 Bonn
T: +49 (0) 228 823 00 – 162
c.ziach@htgf.de
www.high-tech-gruenderfonds.de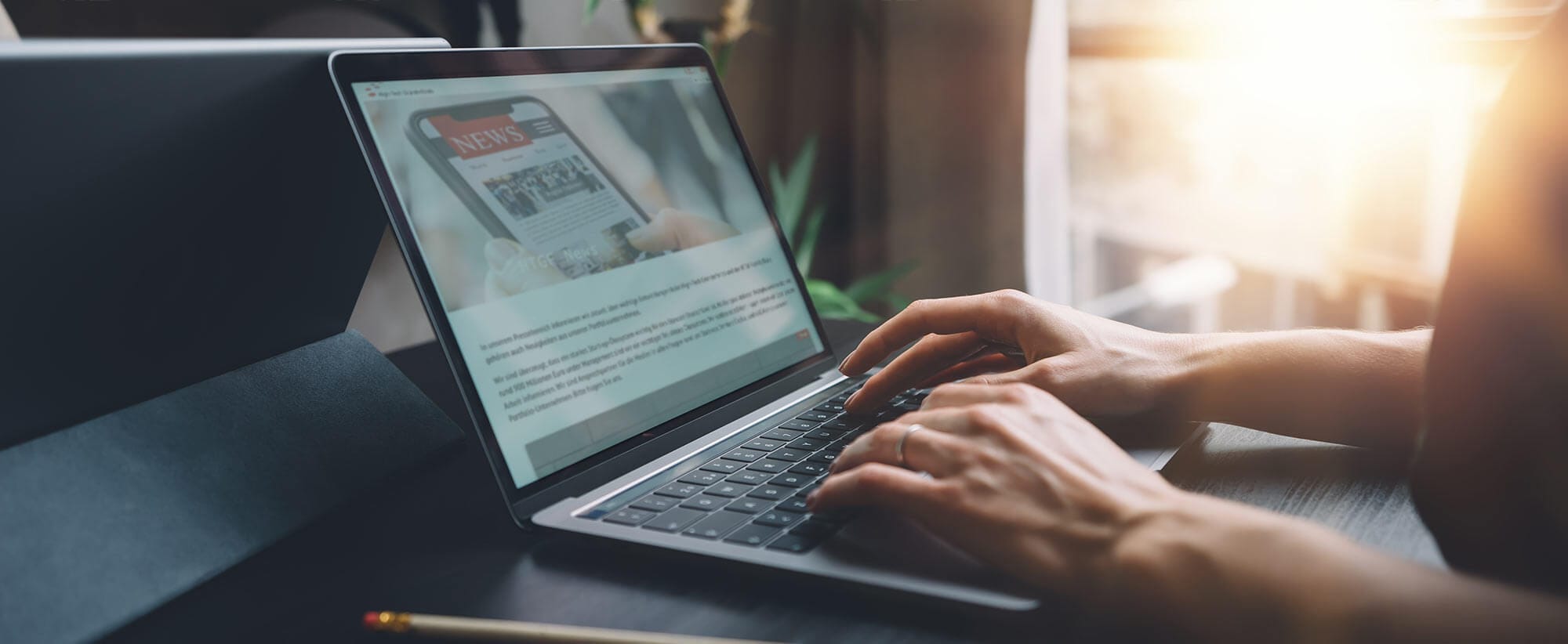 Stay up to date
Subscribe now and receive the latest press releases on investments and other news from High-Tech Gründerfonds. We inform you about important developments at HTGF and provide you with interesting news from our portfolio. Whether it's a successful exit, a new exciting investment or HR news – you'll be the first to know!