DTXL invests in quantum scale-up Delft Circuits in round of 6.3 M€
September 7, 2023
With this step, production will be scaled up and the company will receive support from partners in high-tech such as ASML and Philips.
Delft, 7 September 2023 – Delft Circuits has been working for a few years now on the supply of high-tech cabling for quantum computers. It has several tech giants as customers and organizations such as space agency NASA.
DTXL is a 100 M€ deep tech investment fund with leading partners such as ASML, Philips, PME pension fund and is therefore deeply rooted in the Eindhoven-based high-tech sector. Together with the current investors, including German based High-Tech Gründerfonds, they announce a series A investment of 6.3 M€, of which DTXL contributes 5 M€. The investment is aimed at the further upscaling of the production capacity and organization of Delft Circuits.
Photo showing a Cri/oFlex®i/o module for a quantum computer.
As the first quantum computing start-up to emerge from the leading cluster around QuTech in Delft, the company supplies superconducting circuits on flexible plastic tapes. Because it can integrate microwave components into the circuits, it replaces the usual cabling in the quantum computer. DARPA, the research organization of the US Army, recently referred to Delft Circuits' Cri/oFlex® technology as state of the art.
It is now clear that the current cabling forms a bottleneck in the further upscaling of quantum technologies. This is because part of the system operates at room temperature and part must operate extremely cold. Between those two systems, a lot of data has to be sent at high speed, without heat flowing. The worldwide demand for the Cri/oFlex® solution in the quantum industry is so great that Delft Circuits has to quickly increase production capacity.
DTXL's investment not only makes this expansion possible, but also connects the company with the world's leading high-tech sector in Eindhoven. With the expertise and hands-on support of semiconductor industry giants such as ASML and Philips, Delft Circuits has everything it takes to develop into a core player in the booming quantum industry.
As a child I had a vintage Philips collection and I wanted to start an electronics factory. To now further expand this dream with DTXL and its partners is incredibly cool.

Founder Sal Bosman
Delft Circuits is a pioneering company in the quantum computing industry. Their technology represents a decisive step in unlocking the potential of quantum computers and we are happy to be part of this groundbreaking journey.

Guus Frericks, founder and managing partner of DTXL
Management of Delft Circuits; from left to right; Daan Kuitenbrouwer, Jakob Kammhuber, Sal Jua Bosman, Maarten Hendriks.
Read more about the background of Delft Circuits and the investment of DTXL (link).
---
About Delft Circuits
Delft Circuits is a Dutch scale up located in Delft, that designs and develops i/o cabling solutions for the quantum industry. Delft Circuits is dedicated to supplying the best hardware for the quantum engineer and industry. So far, we have realised hundreds of i/o modules, for almost a hundred customers. Whether in a leading national laboratory, a Blue-chip corporation, or an ambitious professor, clients find their way to our solutions. As an independent, dedicated quantum hardware supplier, together with our customers, we make quantum technologies a reality.
Quantum technologies offer revolutionary new capabilities for mankind and will most likely affect even more segments of our lives than we can imagine. The industry is booming but is still in its infancy. With Quantum Computing, a landscape of new possibilities will be added to the thriving ecosystem of high-performance computing, machine learning and artificial intelligence. Quantum-communication and -internet bring new capabilities in information/security technologies and distributed computing. Quantum sensing will bring a wholenew dimension to a host of industries and sciences. These are just the fields we see today. Our mission is to support our customers in making quantum technologies a reality, by providing dedicated quantum hardware.
In the last two decades, we witnessed an explosive growth in academic research and experimental results related to quantum technologies. Now, this development is transitioning into a quantum industry, of which we are proudly the part. With our team we are devoted to supplying the quantum industry, academia and national labs with the best available tools, technology and services, so they can focus on their real task.
https://www.delft–circuits.com
Media contact Delft Circuits
Sal Bosman
Email: sal@delft-circuits.com
Phone: +31618811899
About DTXL
DeeptechXL launched the €100 million DeepTechXL Fund I in 2022 with partners ASML, Philips, PME Pension Fund, Invest-NL, Brabantse Ontwikkelings Maatschappij (BOM), research institute TNO and several family offices. The fund also received a €9 million Seed Capital loan from the Dutch government institute RVO (Rijksdienst voor Ondernemend Nederland), specifically allocated for early-stage investments.
'Deep-tech' is a category of advanced key enabling technologies (Engineering & Manufacturing, Advanced Materials, Photonics and Light-, Quantum-, Digital- and Nano Technologies) developed at research facilities to address the grand societal challenges as defined by the UN's Sustainable Development Goals in the areas of healthcare, energy transition and sustainability, security and food. Deep-tech innovation enables long-term sustainable economic success and creates high value-added employment in the advanced high-tech manufacturing industry.
Due to the intrinsic complex nature of deep-tech venture-building, access to finance alone is not enough. Therefore, DeepTechXL aims to be much more than just an investment vehicle. DeepTechXL is actively involved with its portfolio companies. Together with the investing industry partners, the fund provides deep-tech startups and scale-ups access to knowledge, network, technology, licenses, and business development support. The fund aims to introduce launching customers, find partners in the supply chain, assist in the entry of new markets and scaling up in manufacturing. DeepTechXL originates from and will closely work together with HighTechXL, the prestigious deep-tech venture-builder also supported by ASML, Philips, TNO and BOM.
The fund operates from the High Tech Campus Eindhoven in the middle of the Brainport high-tech ecosystem, a unique, highly concentrated cluster of knowledge institutes, tech companies, supply chain partners, co-investors and hundreds of tech experts providing active support.
DeepTechXL has invested in six potentially disruptive portfolio companies so far: InPhocal, Alphabeats, Gilbert, Keiron, Sandgrain and Delft Circuits, all aiming to achieve a significant societal impact. The fund is actively involved and uses its proprietary network and access to corporate- and scientific partners to create value. DeepTechXL has a life cycle management approach which supports entrepreneurs and innovative companies from Seed to follow-on rounds Series A/B/C to ultimately seek the best strategic path for the company after 5 to 10 years, as is typical in the market Deep Tech investments.
www.deeptechxl.com
About The Netherlands Enterprise Agency (RVO)
RVO helps entrepreneurs and organisations to invest, develop and expand their businesses and projects. Both in the Netherlands and abroad. We are a government agency which is part of the Dutch Ministry of Economic Affairs and Climate Policy.
We support entrepreneurs, NGOs, knowledge institutes, policymakers and organisations. We improve collaborations and strengthen positions through our funding and networks. By sharing our know-how, we help you move forward doing business abroad.
https://www.rvo.nl
About High-Tech Gründerfonds
The seed investor High-Tech Gründerfonds (HTGF) finances technology startups with growth potential and has supported more than 700 startups since 2005. With the launch of its fourth fund, HTGF manages around 1.4 billion euros. The team of experienced investment managers and start-up experts supports the young companies with know-how, entrepreneurial spirit and passion. The focus lies in high-tech startups within the domains of digital tech, industrial tech, life sciences, chemicals and related fields. External investors have injected around 5 billion euros into the HTGF portfolio through over 2,000 follow-on financing rounds. Additionally, the fund has successfully divested its shares in over 170 companies.
Among the fund's investors in the public-private partnership are the Federal Ministry for Economic Affairs and Climate Action, KfW Capital, and 45 companies from various industries. https://www.htgf.de/de/
Media contact
High-Tech Gründerfonds Management GmbH
Tobias Jacob, Senior Marketing & Communications Manager
Phone: +49 228–82300–121
Mail: t.jacob@htgf.de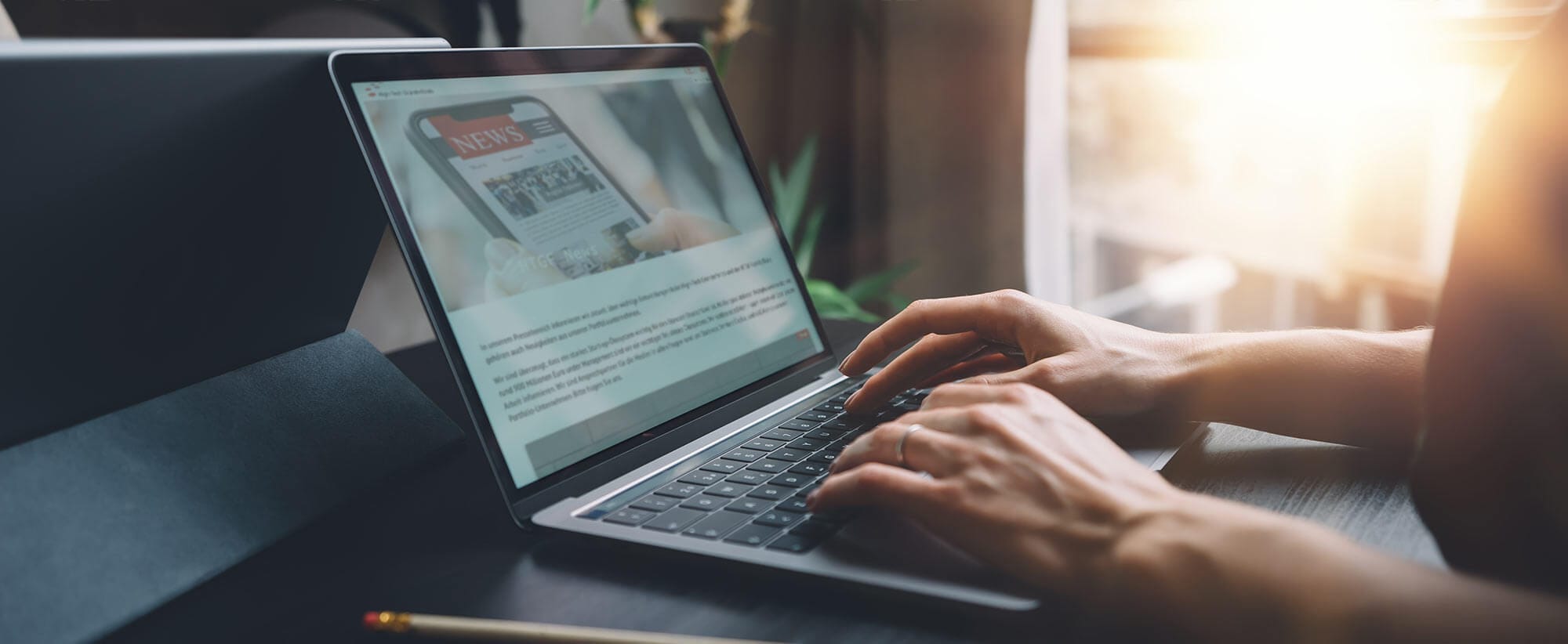 Stay up to date
Subscribe now and receive the latest press releases on investments and other news from High-Tech Gründerfonds. We inform you about important developments at HTGF and provide you with interesting news from our portfolio. Whether it's a successful exit, a new exciting investment or HR news – you'll be the first to know!