FinMarie receives EUR 1.4 million to expand its digital finance platform for women
October 7, 2021
First financing round completed
High-Tech Gründerfonds and wallstreet:online AG invest in FinMarie
The capital of EUR 1.4 million will be used to expand the digital finance platform
Berlin, October 07, 2021 – Berlin-based financial startup FinMarie has received early-stage funding of EUR 1.4 million. In this first round, the early-stage investor High-Tech Gründerfonds (HTGF) and the Berlin-based wallstreet:online AG are participating.
Our mission is to make women more financially independent and to facilitate their access to the financial market. Because still far too few women actively take care of their finances and thus run the risk of slipping into old-age poverty later on. We are very pleased to have HTGF and wallstreet:online as two very strong partners at our side to significantly expand our offering in the coming months and reach even more women.

Karolina Decker, co-founder and CEO of FinMarie
FinMarie – pioneer in the Female Fintech segment
FinMarie was founded by Decker in 2018 after a long executive career in international banks and, as one of the first financial providers of its kind in Europe specifically geared towards women, is one of the pioneers in the now rapidly growing Female Fintech segment.
After FinMarie had initially established itself with personal financial advice for women and was no longer able to meet the growing demand through individual coaching alone, two additional experienced co-founders, Rica Klitzke and Leitha Matz, joined the company in 2021. Klitzke brings 12 years of marketing experience and was most recently responsible for the Coca-Cola brand portfolio for Germany. Matz previously developed and scaled a consumer finance app as co-founder of the fintech Zuper. Together, the team is now driving the transformation of the business model towards scalable offerings and has already launched various digital investment solutions. The product portfolio now includes various robo advisors, as well as an e-learning community and other financial education offerings, in addition to traditional financial coaching.
As one of the few female founding teams, the team was now able to prevail in the pitch for venture capital. In addition to product development, FinMarie intends to use the capital raised primarily to build up the team and for targeted marketing measures. The launch of the app is planned for Q1/2022.
Women are still not addressed enough as a target group overall by current financial service providers. We are firmly convinced that we have found the optimal product and a modern consumer brand in FinMarie, and are particularly pleased to be able to support an extremely strong team of female founders in this exciting growth segment with Karolina, Rica and Leitha.

Tobias Schulz, Senior Investment Manager at High-Tech Gründerfonds
Investing in shares is fundamental for continuous wealth accumulation and retirement planning. We are very pleased to support FinMarie in encouraging and enabling women in particular to take their finances into their own hands. The potential is huge.

Matthias Hach, CEO of wallstreet:online AG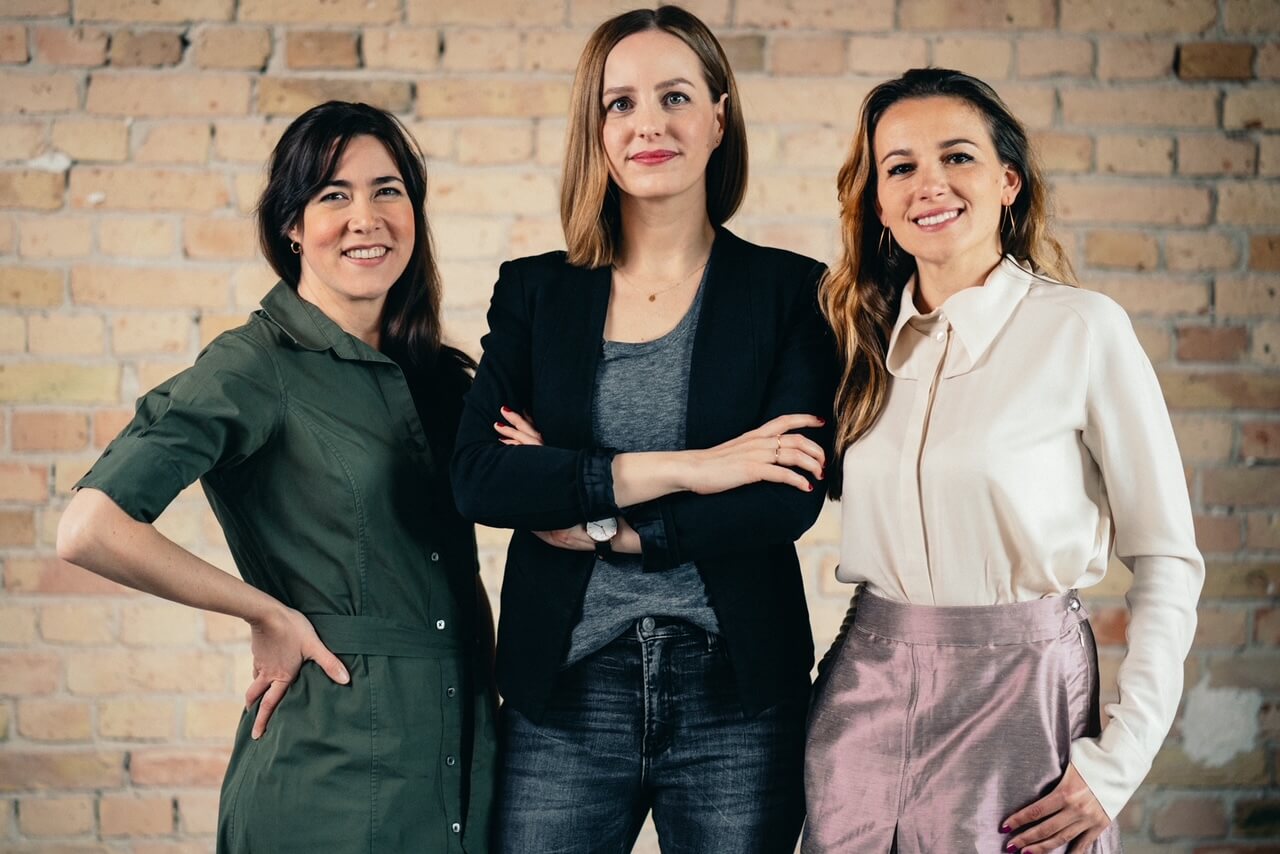 About FinMarie
FinMarie was founded by Karolina Decker in Berlin in 2018. In 2021, Rica Klitzke and Leitha Matz joined the extended founding team. With their mission of making women more financially independent and facilitating their access to the financial market, FinMarie is one of the first financial providers of its kind in Europe specifically geared towards women and is one of the pioneers in the Female Fintech segment. The product portfolio today includes, in addition to classic financial coaching, various Robo Advisors, but also an e-learning community and other offers in the area of financial education.
For more information: https://finmarie.com/
Contact
FinMarie GmbH
Rica Klitzke
rica.klitzke@finmarie.com
About the wallstreet:online group
The wallstreet:online group operates Smartbroker – a multiple award-winning online broker that is the only provider in Germany to combine the extensive product range of traditional brokers with the favorable conditions of neobrokers. With more than 187,000 securities accounts, of which more than 142,000 are with Smartbroker (as of 6/2021), the Berlin-based financial services provider is already one of the most important providers on the market. In total, the company manages assets worth almost EUR 7 billion (as of 6/2021). At the same time, the company (ISIN: DE000A2GS609) operates four high-reach stock market portals (wallstreet-online.de, boersenNews.de, FinanzNachrichten.de and ARIVA.de). With around 376 million monthly page impressions (average 1HY 2021), the Group is by far the largest publisher-independent financial portal operator in the German-speaking world and the largest financial community. More than 830,000 finance-savvy users are registered in the forums of the four stock market portals.
Contact 
Felix Rentzsch
Head of Communications
Mobil: +49 30 204 56426
f.rentzsch@wallstreet-online.de 
https://www.wallstreet-online.ag
Financial Press and Investor Relations
edicto GmbH
Ralf Droz / Svenja Liebig
Telefon: +49 69 905505 56
wallstreet-online@edicto.de
About High-Tech Gründerfonds
High-Tech Gründerfonds (HTGF) is a seed investor that finances high-potential, tech-driven start-ups. With around EUR 900 million in total investment volume across three funds and an international network of partners, HTGF has already helped forge more than 650 start-ups since 2005. Driven by their expertise, entrepreneurial spirit and passion, its team of experienced investment managers and startup experts help guide the development of young companies. HTGF's focus is on high-tech start-ups in the fields of digital tech, industrial technology, life sciences, chemistry and related business areas. To date, external investors have injected more than EUR 3 billion into the HTGF portfolio via more than 1,800 follow-on financing rounds. HTGF has also successfully sold interests in more than 140 companies.
Investors in this public-private partnership include the Federal Ministry For Economic Affairs and Energy, KfW Capital, and Fraunhofer-Gesellschaft e.V., as well as the companies ALTANA, BASF, BAYER, B.Braun, Boehringer Ingelheim, Robert Bosch, BÜFA, CEWE, Deutsche Bank, Deutsche Post DHL, Dräger, 1+1 AG, EVONIK, EWE AG, FOND OF, Haniel, Hettich, Knauf, Körber, LANXESS, media + more venture Beteiligungs GmbH & Co. KG, PHOENIX CONTACT, QIAGEN, RWE Generation SE, SAP, Schufa, Schwarz Gruppe, STIHL, Thüga, Vector Informatik, WACKER and Wilh. Werhahn KG.
Media Contact
High-Tech Gründerfonds Management GmbH
Stefanie Grüter, Head of Marketing & Communications
T.: +49 228 – 82300 – 188
s.grueter@htgf.de
Investor Contact
High-Tech Gründerfonds Management GmbH
Tobias Schulz, Senior Investment Manager
T.: +49 228 – 82300 – 130
t.schulz@htgf.de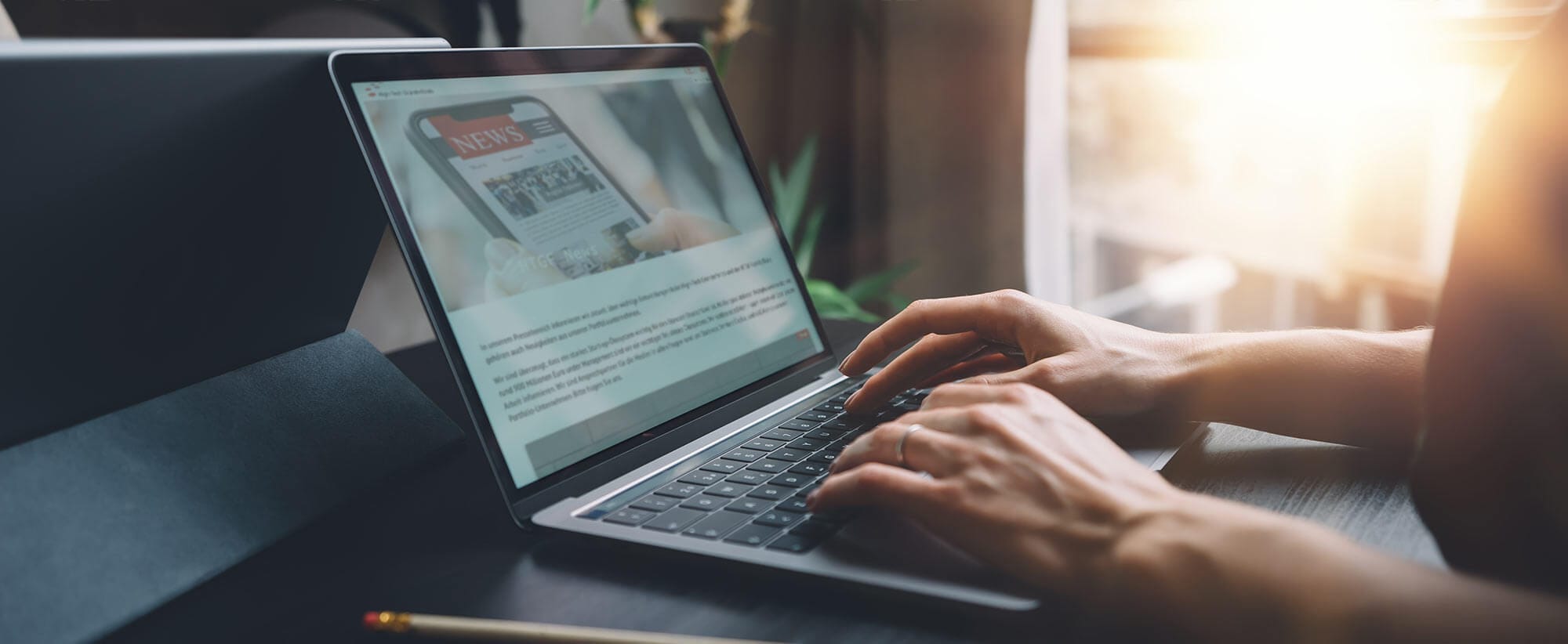 Stay up to date
Subscribe now and receive the latest press releases on investments and other news from High-Tech Gründerfonds. We inform you about important developments at HTGF and provide you with interesting news from our portfolio. Whether it's a successful exit, a new exciting investment or HR news – you'll be the first to know!