Selfapy brings a strategic investor on board
February 17, 2023
The digital health company Selfapy closed a financing round of 7 million euros. In addition to the new strategic investor Medice Arzneimittel, all existing investors are also involved.
---
Berlin, 17.02.2023 – The Berlin-based company Selfapy, which offers effective digital therapeutics for people with mental illnesses, has gained a strong partner in Medice Arzneimittel as an investor. The funding round was supported by the investment bank Bryan, Garnier & Co.. On December 23, 2022, the financing of 7 million euros was notarized in Berlin. The round was led by Medice Arzneimittel, a family-owned pharmaceutical company focused on the treatment of ADHD. All existing investors were also involved, including healthcare-investor SHS, Think.Health Ventures, IBB Ventures and HTGF.
7 million for further growth in Germany and Europe
The funding round is an important milestone and a confirmation of confidence in the success of Selfapy.

Nora Blum, co-CEO and founder of Selfapy
The capital provided will be used to develop further digital therapeutics for various mental health disorders and to grow in the German market. More doctors and psychotherapists will be able to learn about the benefits of reimbursed digital therapeutics in Germany (DiGA) through Selfapy and prescribe Selfapy's therapy courses to their patients.
Another part of the capital will be used to enter new European markets:
We see great potential for digital therapeutics in the field of mental health, both in Germany as well as internationally. With five conducted randomized controlled trials (RCTs) and a broad user base in Germany, we are well set to expand our offerings to other indications as well as into other markets.

Adham Kassab, Co-CEO of Selfapy
The strong development of Selfapy in recent years speaks for itself. Digital health applications will
continue to grow in importance in the coming years. We continue to see a lot of growth potential here
and are pleased to accompany Selfapy on this journey.

Dr. Richard Ammer, CEO of Medice
New digital health apps for people with mental health conditions
Since 2021, Selfapy's online courses for people with depression and anxiety disorders, permanently listed for reimbursement, have already been reimbursed by all statutory health insurances in Germany. The background to this is the approval of the offerings as a reimbursed digital therapeutic (DiGA), which are permanently listed in the directory of the German Federal Ministry for Drugs and
Medical Devices (BfArM). Selfapy's online courses, which are based on the methods of cognitive behavioral therapy, significantly reduce the symptoms of people with depression and generalized anxiety disorders: their effectiveness has been proven in randomized controlled trials. Just recently, Selfapy successfully added two new online courses for people with binge-eating disorder and bulimia
nervosa to its portfolio, making it the first reimbursed digital therapeutics (DiGA) provider for eating disorders in Germany. But Selfapy's offerings will not be limited to the four certified offerings: The capital raised will go toward developing more digital health apps, as well as conducting more clinical trials.
---
About Selfapy
Selfapy is one of the leading providers of online support for mental health in Germany and was founded in 2016 by Nora Blum and Katrin Bermbach in Berlin. In Germany, around 18 million people suffer from a mental illness such as burnout, depression or anxiety disorders. They often have to wait up to six months for treatment. Selfapy offers people in psychologically stressful situations flexible
support without waiting. The 12-week courses were developed by experienced psychologists and digitally implement the approaches of behavioral therapy. As certified digital health applications, they are reimbursed by all statutory health insurers. .
Contact
For more information about Selfapy and its courses, visit www.selfapy.com.
Selfapy GmbH,
Kastanienallee 29/30,
14035 Berlin.
Press contact
presse@selfapy.com
About High-Tech Gründerfonds
The seed investor High-Tech Gründerfonds (HTGF) finances tech start-ups with growth potential and has supported over 690 start-ups since 2005. With the launch of its fourth fund, HTGF now has over 1.3 billion euros under management. Its team of experienced investment managers and start-up experts support young companies with expertise, entrepreneurial spirit and passion. HTGF's focus is on high-tech start-ups in the fields of digital tech, industrial tech, life sciences, chemistry and related business areas. To date, external investors have injected more than 4.5 billion euros of capital into the HTGF portfolio via more than 2,000 follow-on financing rounds. In addition, HTGF has already successfully sold shares in more than 160 companies.
Fund investors in this public-private partnership include the German Federal Ministry for Economic Affairs and Climate Action, KfW Capital and the Fraunhofer-Gesellschaft along with over 40 companies from a wide range of industries.

Media contact
Stefanie Grüter, Partner Communications & Relations
s.grueter@htgf.de
T.: +49 228 – 82300 – 188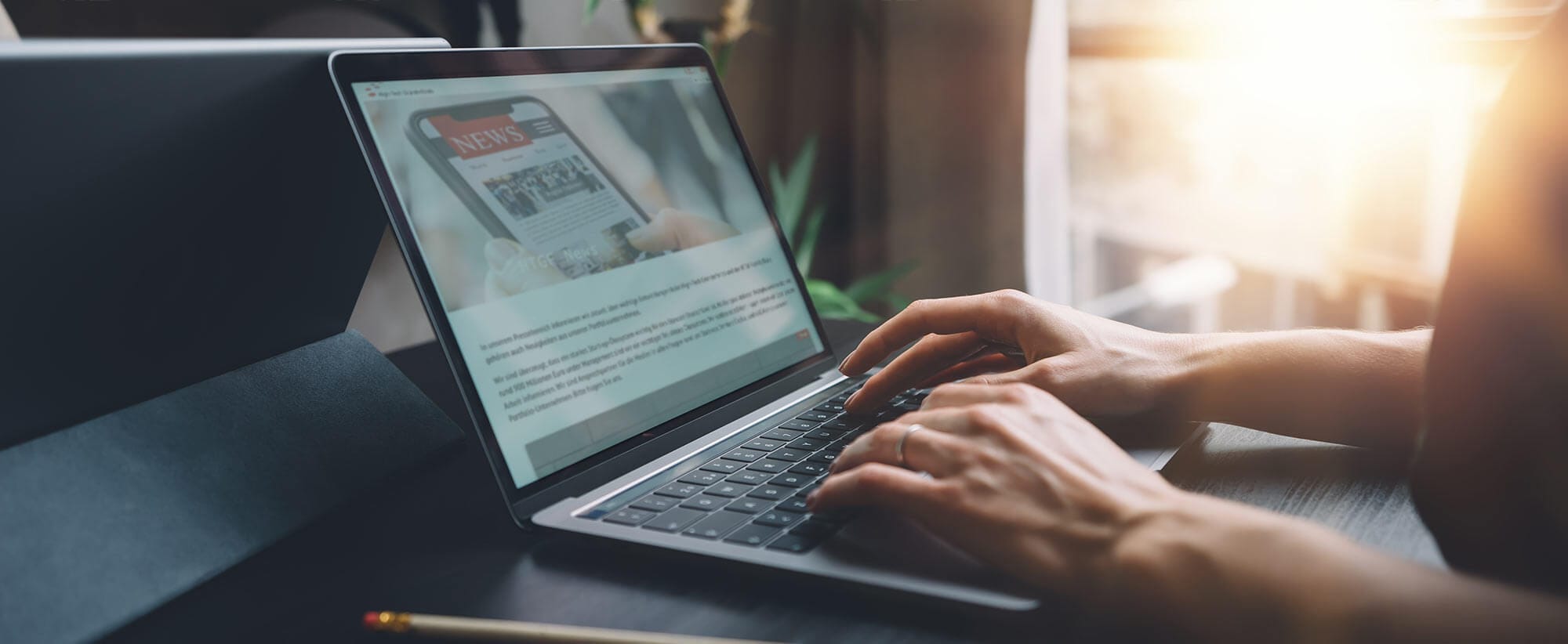 Stay up to date
Subscribe now and receive the latest press releases on investments and other news from High-Tech Gründerfonds. We inform you about important developments at HTGF and provide you with interesting news from our portfolio. Whether it's a successful exit, a new exciting investment or HR news – you'll be the first to know!