High-Tech Gründerfonds (HTGF) portfolio company MoBerries raises seven-digit Pre-Series A for its AI-based HR platform from international investors.
June 25, 2019
MoBerries, headquartered in Berlin, closes a seven-figure funding round from the Abu Issa Investment Group, HTGF, 42CAP, LITTLEROCK and other renowned business angels.
MoBerries continues to develop & expand in Germany, solving the inefficiencies in the HR market with the AI-based automated preselection of applicants.
MoBerries builds technology which connects actively seeking candidates to companies by leveraging an AI-based matching engine. The engine adapts the sourcing of candidates based on the feedback generated by recruitment managers throughout the hiring process. In Germany, MoBerries is already being utilized by over 1.000 companies.
The technology leverages network effects in order to enable the efficient sharing and recommending of applicants amongst groups of companies. Shared Talent Pools have already been set up for the German-based investment fund HTGF, as well as in Canada, Luxembourg and other markets which will go live later this year.
With this financing round MoBerries will on the one hand focus on expansion and strengthening partnerships with global technology providers, such SAP while on the other hand doubling down on its offering to candidates.
Building on the momentum of its Jobbot.me chatbot with over 1.5 million users, the firm sees itself as more than a sourcing channel, but rather as the "sports agent" for recruitment. The aim is to stimulate the job market by letting anyone who wants to work get matched to fitting roles but also be provided with feedback as well as opportunities to improve their skills through additional courses and training. MoBerries has begun to roll out a candidate feedback feature which empowers candidates by helping them understand why they are not being hired and suggesting how to further improve or acquire new skills. This is done thanks to partnerships with online courses and universities, such as CodeDoor.
Press contact
Mo Moubarak
MoBerries GmbH
Schwedter Str. 9a
10119 Berlin
T.: +49 (0) 30 27596400
press@moberries.com
www.moberries.com
About High-Tech Gründerfonds
High-Tech Gründerfonds (HTGF) is a seed investor that finances high-potential, tech-driven startups. With EUR 895.5 million in total investment volume across three funds and an international network of partners, HTGF has already helped forge more than 540 startups since 2005. Driven by their expertise, entrepreneurial spirit and passion, its team of experienced investment managers and startup experts help guide the development of young companies. HTGF's focus is on high-tech startups in a range of sectors, including software, media, internet, hardware, automation, health care, chemistry and life sciences.
To date, external investors have injected over EUR 2 billion into the HTGF portfolio via more than 1,400 follow-on financing rounds. HTGF has also successfully sold interests in more than 100 companies. Investors in this public-private partnership include the Federal Ministry For Economic Affairs and Energy, the KfW Capital, and Fraunhofer-Gesellschaft e.V., as well as the companies ALTANA, BASF, BAYER, B.Braun, Boehringer Ingelheim, Robert Bosch, BÜFA, CEWE, Deutsche Post DHL, Dräger, Drillisch AG, EVONIK, EWE AG, FOND OF, Haniel, Hettich, Knauf, Körber, LANXESS, media + more venture Beteiligungs GmbH & Co. KG, PHOENIX CONTACT, Postbank, QIAGEN, RWE Generation SE, SAP, Schufa, Schwarz Gruppe, STIHL, Thüga, Vector Informatik, WACKER and Wilh. Werhahn KG.
Contact
High-Tech Gründerfonds
Dr. Maurice Kügler
Schlegelstraße 2
53113 Bonn
T.: +49 228 823 00 – 174
m.kuegler@htgf.de
www.htgf.de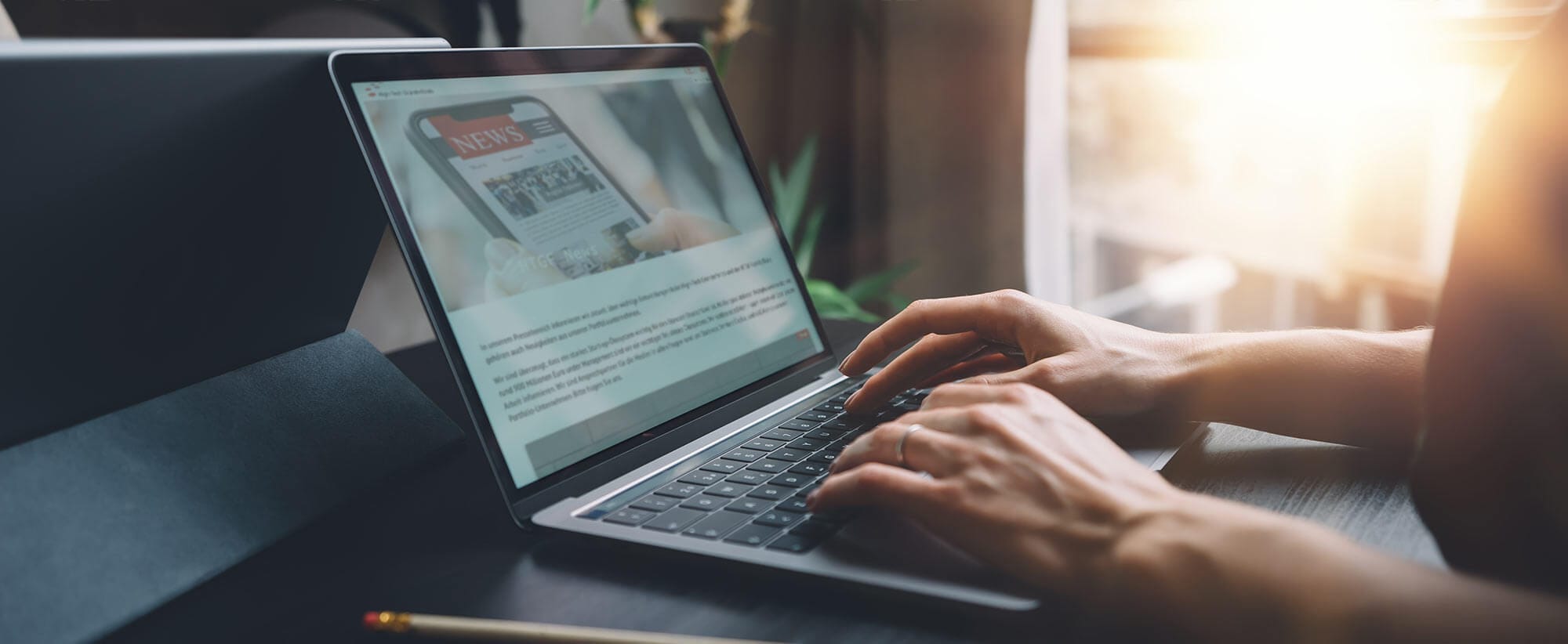 Stay up to date
Subscribe now and receive the latest press releases on investments and other news from High-Tech Gründerfonds. We inform you about important developments at HTGF and provide you with interesting news from our portfolio. Whether it's a successful exit, a new exciting investment or HR news – you'll be the first to know!