Full speed ahead in the same boat – A talk about Simplaex and Numaferm's cooperation
May 27, 2021
Let's be honest, for a seed investor like HTGF, it's great when portfolio companies connect and then go on to work together. And that's exactly what happened with digital agency Ogno, a product of Simplaex, and life sciences company Numaferm. We sat down for a chat with Simplaex co-founder and head Jeff van Ede, his marketing colleague Jesse Bondar, and Christian Schwarz, CEO and co-founder of Numaferm. It resulted in an honest talk about trust, collaboration and how an investor can act as a facilitator in this connection.
---
Christian, your company makes peptides. Why does a life sciences company like yours need improved visibility?
Christian: We're a young biotech company that can produce peptides on demand. The peptides we make are mainly used in medical, cosmetic and nutritional-physiological applications. We want our customers to find us online and to raise our profile, as we really believe in our product. Competition is tough, and interest is extremely high at the moment, which is why it's really important to be right at the top in search engine results. That puts us in a stronger position, especially when it comes to acquiring new customers. It's something we spoke to our HTGF investment manager about, and off the top of her head she said that we should take a look at Simplaex, a company with fantastic tech and a nice team. So that's how we first came into contact with them.
Jeff, Jesse, Ogno makes companies easier to find by optimising web development and design and by leveraging search engine optimisation and marketing. And then along comes a company that makes peptides. What was your first thought?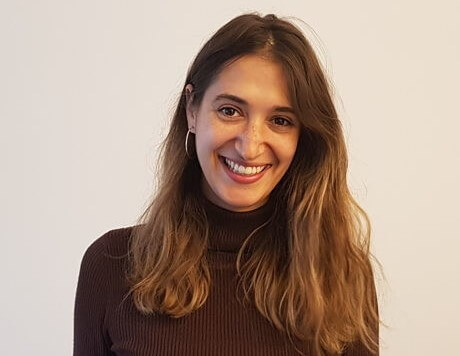 Jesse: I have to admit we did not have a deep knowledge of peptides beforehand. It was good to talk to Christian, who truly believes in his product. That's something you spot straight away. It's something he's quite happy to talk about at length (laughs). And that's a good thing! It allowed us to form a more accurate picture. Together, we can define what we need: How to position the offering? What are the best channels for their company? Which other aspects should we consider?
Jeff: We listen – that's one of the main principles that guides us when entering into a collaboration.We can get a lot out of the initial discussions, and we then use these insights to draw up realistic targets. Who is the customer? What have they achieved so far? What are they aiming for? These are all important questions when considering the current situation and what the next steps should be.
Christian, hand on heart – did you look for alternatives?
Christian: We did have other providers in the back of minds, of course. After all, we already had a website. But the recommendation from HTGF helped us to take a closer look at Simplaex's Ogno. HTGF always invests in really solid companies, and that in itself instilled us with a great deal of confidence. And then during negotiations we were even offered a small family discount – that's something that convinced our finance department in particular.
Jeff: (Laughs) Family discount, I like that phrase. I think it paints a really nice picture: HTGF is not like a party with friends, it's more like a family. There's a foundation of trust, and you're in the same boat. There's always professional support when it comes to financing questions, while at the same time it serves as a big platform for interaction – that's not something you see every day from investors.
Christian: I completely agree with Jeff. Supporting Ogno as a customer is a pleasure. We can talk about everything openly. The foundation of trust is on a completely different level. And that's all thanks to this family mindset.
And now in your cases two worlds are colliding – peptides and website optimisation. Do you have any tips for good collaboration?
Jesse: It's about building a bridge that both sides are always happy to cross to learn about the other's work. In our field of work, it's essential to present a product in a clear way to ensure that people visit the website and want to find out more. Especially in the past few months, online channels have become even more important. Here, you really need to get the messaging right, and that's why talking to each other is important.
Christian: Having a mutual understanding of what is important, what can be done and what is needed – that's what counts. For us, it was clear: We want to become more visible. And in this respect we have full confidence in Ogno and their technology. We've now taken the first steps and have already worked together very closely during this initial period. Just a few weeks ago, our redesigned website came online. Now, our goal is to push the website further up the list of Google search results. But we're making great headway.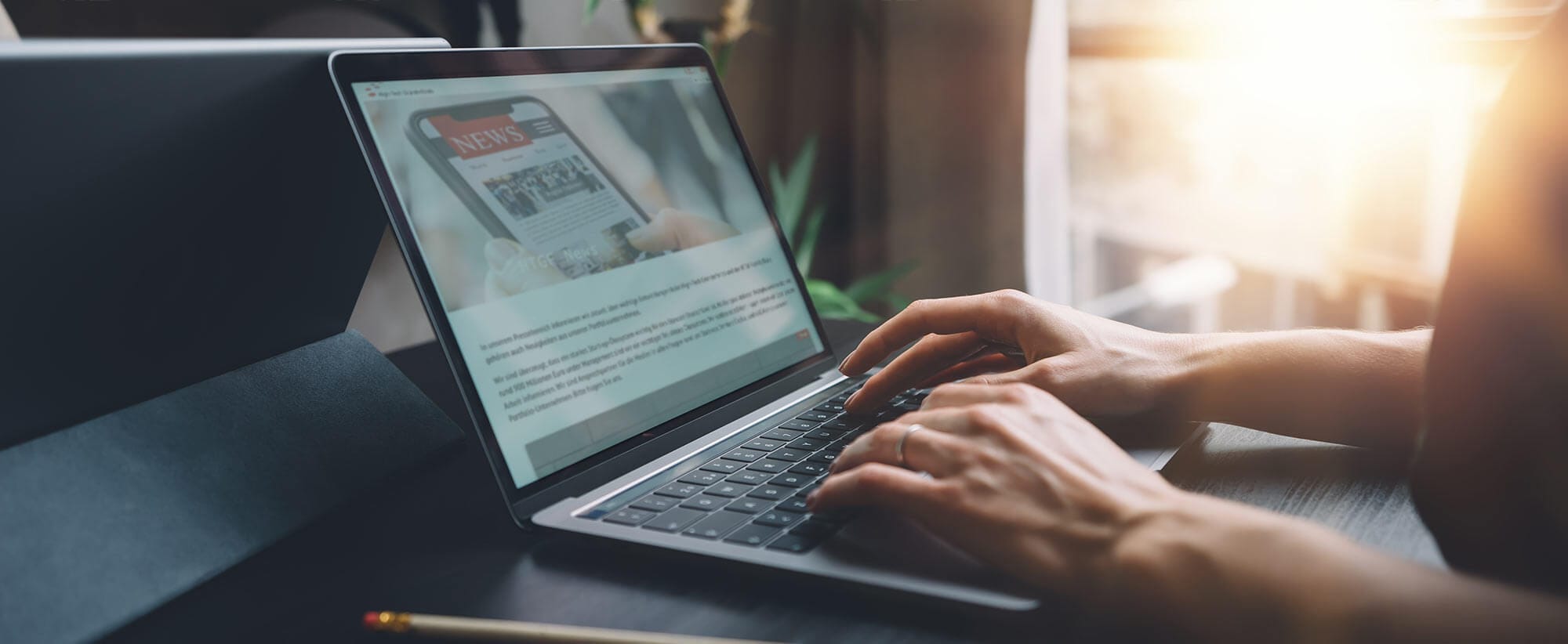 Stay up to date
Subscribe now and receive the latest press releases on investments and other news from High-Tech Gründerfonds. We inform you about important developments at HTGF and provide you with interesting news from our portfolio. Whether it's a successful exit, a new exciting investment or HR news – you'll be the first to know!