bookingkit Secures Multi-Million Euro Financing and Pushes Further Expansion in Europe
March 26, 2019
Series C Funding Round in mid-single-digit million euro amount
Intermedia Vermögensverwaltung and family of companies Müller Medien are once
again lead investors and seed investor High-Tech Gründerfonds expands its commitment
Expansion into new European markets planned for this summer
Existing business in Germany, Austria, Switzerland, Italy and France to be further developed
bookingkit achieves profitability in Germany, Austria and Switzerland for the first time
bookingkit, Europe's leading SaaS provider for digitalized tours, activities and attractions, has raised multiple million euros in Series C funding. The Berlin-based company has experienced very strong growth since 2018.
Existing investors Intermedia Vermögensverwaltung, the family of companies Müller Medien and High-Tech Gründerfonds (HTGF) participated in the round, increasing their investment to further support bookingkit's growth.
bookingkit will use the fresh capital to strengthen its leading market position in Europe and expand into new countries in the current year. This latest round of funding underscores bookingkit's ambition to become the world's leading independent provider of infrastructure for the third-largest tourism sector. The company will also continue to invest in its team of 100 at its headquarters in Berlin. Following a market consolidation in recent years, booking has become one of the best financed and largest B2B technology players worldwide in the tours, activities and attractions sector. The company recently reported a 100 percent growth in sales and achieved profitability in Germany, Austria and Switzerland for the first time since its founding.
bookingkit and its technology currently provide over 33,000 listings for experiences, activities and attractions in Europe, all of which can be booked in real time, making the platform one of the top online tour and activity aggregators. Online market places and travel agencies such GetYourGuide and TripAdvisor partner with bookingkit to provide their users with an inventory of listings which can be booked in real time.
bookingkit has won multiple prizes, including being named one of the 100 Most Innovative Startups in Germany by internationally renowned startup magazine The Hundert, as well as receiving PhocusWright Europe's EMEA Travel Innovator Award, Travel Industry Club's Startup of the Year Award, and a 3rd place ranking in the category "Internet" (infrastructure, portals, e-commerce) in a study entitled "The Best Employers among Germany's SMEs" conducted by FOCUS Business and kununu.
About bookingkit
bookingkit provides digitalization solutions for tours and activities, which represent the third largest tourism sector worldwide. The SaaS company offers a standardized and scalable technology for tour and activity providers to sell and market their bookings. With its integrated distribution system, bookingkit serves as a two-way digital infrastructure, connecting also travel agencies and other sales channels with a vast library of experiences updated in real time. The company received several awards, including PhocusWright Europe's "EMEA Travel Innovator" award, Travel Industry Club's "Startup of the Year" award, and the rating of "Very Good" from Germany's renowned comparison shopping engine, vergleich.org . Forbes Magazine nominated bookingkit as one of the 100 most innovative startups in Germany featured by The Hundert. In addition, the German Institute for Quality Standards and Testing awarded bookingkit the "Top Service" quality seal for its excellent customer support. In the area of employee satisfaction, FOCUS Business and kununu both rated bookingkit as the 3rd best SME to work for in Berlin in the "Internet" category. Founded in 2014 by Christoph Kruse and Lukas C. C. Hempel, bookingkit is headquartered in Berlin, Germany and employs around 100 people.
More information: www.bookingkit.net .
Press Contact
Stephanie Eschen
T: +49 30 555 73 05 12 | +49 172 280 6436
stephanie@schoesslers.com
Larissa Mayer
T: +49 30 555 73 05 16 | +49 170 41 47 685
larissa@schoesslers.com
About High-Tech Gründerfonds
High-Tech Gründerfonds (HTGF) is a seed investor that finances high-potential, technology-driven start-ups. With a total investment volume of 892.5 million euros via three funds and an international partner network, the HTGF has already established more than 500 start-ups since 2005. The team of experienced investment managers and start-up experts supports the development of young companies with expertise, entrepreneurial spirit and passion. HTGF focuses on high-tech start-ups in various industries including software, media, internet, hardware, automation, healthcare, chemistry and life sciences.To date, external investors have contributed more than EUR 2 billion to the HTGF portfolio through around 1,400 follow-on financing rounds. In addition, the HTGF has successfully sold investments in more than 100 companies. Investors in this public-private partnership are the German Federal Ministry of Economics and Energy, KfW Bankengruppe and Fraunhofer-Gesellschaft e.V., as well as ALTANA, BASF, BAYER, B.Braun, Boehringer Ingelheim, Robert Bosch, BÜFA, CEWE, Deutsche Post DHL, Dräger, Drillisch AG, EVONIK, EWE AG, Haniel, Hettich, Knauf, Körber, LANXESS, media + more venture Beteiligungs GmbH & Co. KG, PHOENIX CONTACT, Postbank, QIAGEN, RWE Generation SE, SAP, Schufa, Schwarz Gruppe, STIHL, Thüga, Vector Informatik, WACKER and Wilh. Werhahn KG.
Contact
High-Tech Gründerfonds Management GmbH
Schlegelstraße 2
53113 Bonn
Dr. Tanja Emmerling (Location Berlin)
T: +49 30 4036648 – 64
t.emmerling@htgf.de
www.htgf.de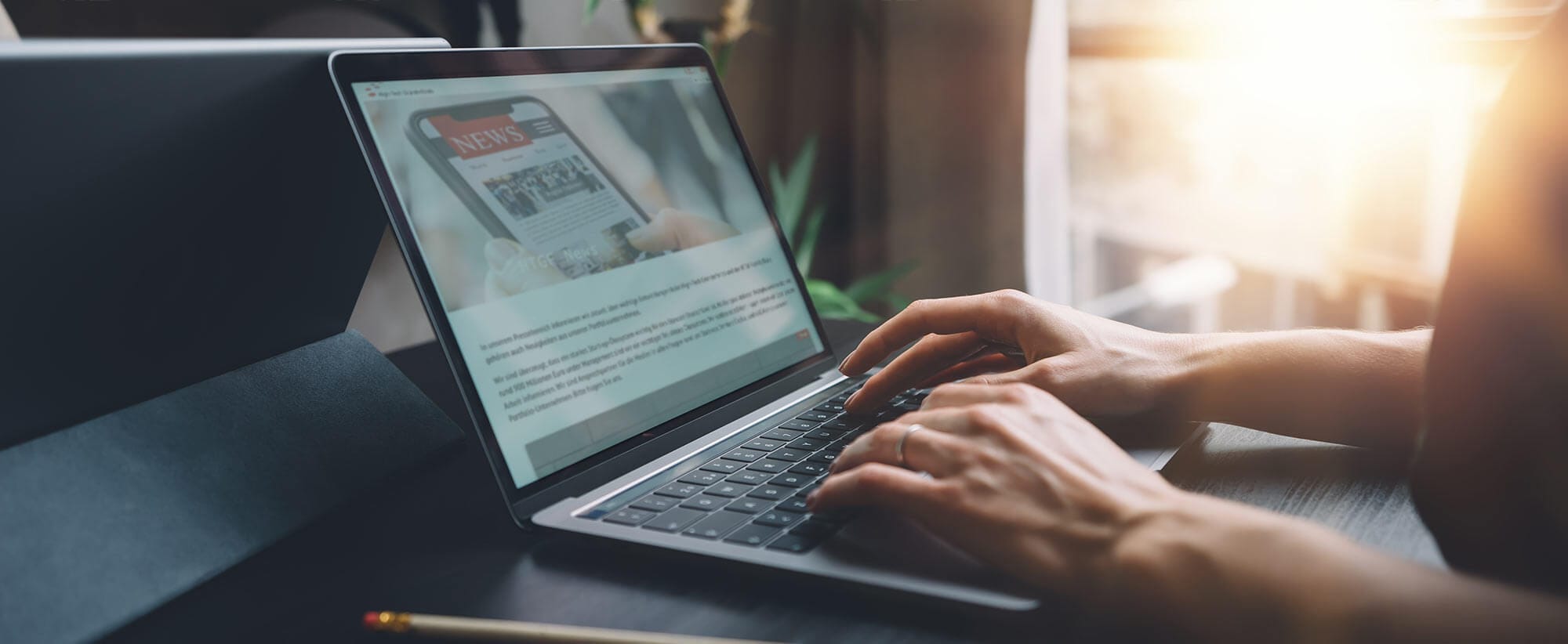 Stay up to date
Subscribe now and receive the latest press releases on investments and other news from High-Tech Gründerfonds. We inform you about important developments at HTGF and provide you with interesting news from our portfolio. Whether it's a successful exit, a new exciting investment or HR news – you'll be the first to know!