Tyrolean virtual reality start-up
Innerspace receives seven-figure growth financing from High-Tech Gründerfonds
and MAD
February 11, 2020
DeepTraining approach successfully executed in Virtual Reality technology
Products tailored towards the Life Science industry
Financing round used for global expansion
Team in Innsbruck will be doubled to approx 50 employees
As a pioneer in education technology, Innerspace develops novel, psychologically based training solutions for highly critical applications in the life science industry. Cleanroom operators are comprehensively prepared for the key moments of their work using the DeepTraining approach, implemented in virtual reality. With regular practice in virtual space, they can safely deepen their behaviour patterns and their understanding of production in critical areas of activity. Immediate feedback enables the training candidates to reflect and adapt mindset and skillset precisely at the key moments when errors occur particularly frequently and have particularly serious consequences.
Founded in 2017 and headquartered in Wattens, Innerspace already supplies numerousleading international pharmaceutical companies with its VR training products. Theexport quota is effectively 100%. 25 VR and training specialist are currently employed.The company will double its personnel in the coming year as a result of the planned expansion.
Together with the German High-Tech Gründerfonds HTGF, the Tyrolean
early-stage investor MAD has invested over one million Euros in the course ofthe round. The funds raised will be used for further product development and expansion.
Virtual reality is still considered by many to be a mere gimmick. For our customers, however, it is the key to a completely new way of learning and training

Walter Ischia, Managing Partner of MAD Ventures and CFO of Innerspace

The company has already shown that there isconsiderable demand for the DeepTraining solution in the life science industry and this target group fits very well with the 'High-Tech Gründerfonds' investor base

Tobias Faupel, Senior Investment Manager at HTGF
The pharmaceuticals industry is highly regulated and, in many processes, even thesmallest mistakes have disastrous consequences. Excellently trained andprepared employees are a basic prerequisite for mastering increasingly complexproduction processes. With our technology and our DeepTraining approach, we solve a real problem: with the help of ourvirtual training environment, employees learn how to reliably recognize keymoments in production and apply the right principles effectively to avoid humanerrors, doing so systematically and without fear of errors. This, and the fact that Innerspace brings a new understanding to companies of the way training works, is the basis for the success of our DeepTraining product for the life science industryexplains

Sebastian Scheler, CEO Innerspace
Another important feature is that Innerspace has succeeded in creating a product that customers can use independently of their individual processes. This is an essential component in the current and future rapid growth of Innerspace.
Contact:
fb communications GmbH
Lange Gasse 41/13
1080 Wien
Michael Bartl
m.bartl@fbcommunications.at
T.: +49 676 4000710
About MAD Ventures
MAD is a Founder Stage Investor from Tyrol with a strong entrepreneurial spirit and invests "hands, brains, and money" into scalable business ideas. MAD supports start-ups with a hands-on mentality by completing founder teams with experienced MAD Angels to prevent common failures. The MAD team are serial entrepreneurs who go all in to build up healthy and sustainable companies.
About High-Tech Gründerfonds
High-Tech Gründerfonds (HTGF) is a seed investor that finances high-potential, tech-driven start-ups. With around EUR 900 million in total investment volume across three funds and an international network of partners, HTGF has already helped forge almost 600 start-ups since 2005. Driven by their expertise, entrepreneurial spirit and passion, its team of experienced investment managers and startup experts help guide the development of young companies. HTGF's focus is on high-tech start-ups in the fields of digital business models, industrial technology, life sciences, chemistry and related business areas. To date, external investors have injected over EUR 2.4 billion into the HTGF portfolio via more than 1,500 follow-on financing rounds. HTGF has also successfully sold interests in more than 100 companies.
Investors in this public-private partnership include the Federal Ministry For Economic Affairs and Energy, KfW Capital, and Fraunhofer-Gesellschaft e.V., as well as the companies ALTANA, BASF, BAYER, B.Braun, Boehringer Ingelheim, Robert Bosch, BÜFA, CEWE, Deutsche
Post DHL, Dräger, Drillisch AG, EVONIK, EWE AG, FOND OF, Haniel, Hettich, Knauf, Körber, LANXESS, media + more venture Beteiligungs GmbH & Co. KG, PHOENIX CONTACT, Postbank, QIAGEN, RWE Generation SE, SAP, Schufa, Schwarz Gruppe, STIHL, Thüga, Vector Informatik, WACKER and Wilh. Werhahn KG.
Contact
High-Tech Gründerfonds
Tobias Faupel
Schlegelstraße 2
53113 Bonn
T.: +49 823000 149
t.faupel@htgf.de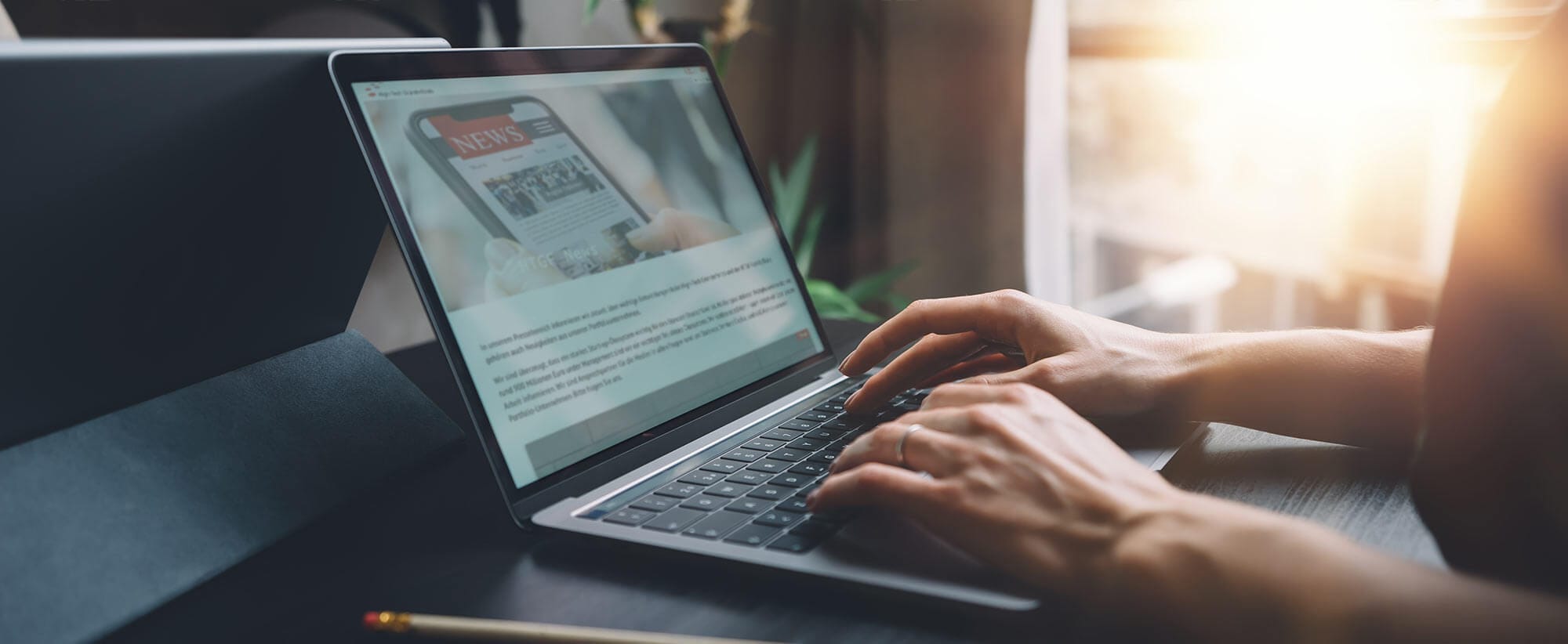 Stay up to date
Subscribe now and receive the latest press releases on investments and other news from High-Tech Gründerfonds. We inform you about important developments at HTGF and provide you with interesting news from our portfolio. Whether it's a successful exit, a new exciting investment or HR news – you'll be the first to know!