TORCH Secures Seed Funding to further develop Graylog2
November 25, 2013
TORCH, the official provider of commercial services for Graylog2 (www.graylog2.org); the leading open source machine data analytics tool, has secured seed funding from e.ventures, High-Tech Gruenderfonds, Hasso Plattner Ventures and Atlantic Capital Partners. The one-year old startup, founded by the creators of Graylog2, provides official support and is backing ambitious further development of the open source product. With its innovative technology aimed at major corporations, SMEs and startups, Graylog2 is a leading product for analysis and visualisation of machine data all around the world where scalability, performance and usability are important requirements.
TORCH was founded in 2012 by Lennart Koopmann, the creator of Graylog2, and Hass Chapman, who has long startup experience, including Klarna, XING and webmiles. With the new funding, TORCH will rapidly expand its team to accelerate development.
"Since launching the first version of Graylog2 in 2010 the product has had a great impact on the market and made its way into many well-known corporations and companies. Now it's time to expand the team and take it to the next level.", said Graylog2 creator and TORCH co-founder Lennart Koopmann. "Graylog2 has huge potential, we can now leverage the reach, experience, and network of our investors to secure this potential even more quickly." said co-founder Hass Chapman.
"This is another space where we believe the open source model is going to create major disruption and we believe Graylog2 is uniquely positioned to lead this transformation." said Christian Leybold, e.ventures.
Lennart Koopmann
Creator of Graylog2, CEO & co-founder
Started Graylog2 in 2009 because the market was missing a proper open source solution. Still in training for an Ironman Triathlon.
Hass Chapman
CEO & co-founder
BSc (Hons) Information Technology from Liverpool University. Wants to change the world. Learned a lot at Klarna! Long startup experience including XING, webmiles, and several Swedish startups.
Contact details:
Torch GmbH
Gertrudenstraße 3
20095 Hamburg
Germany
hello@torch.sh
https://www.torch.sh/
Phone: +49 (0) 40 – 609 452 00
About e.ventures
Founded in 1998 and built on a strong, shared culture of entrepreneurship, e.ventures is a venture capital firm with global scale. The firm invests out of dedicated funds in five geographies, namely BV e.ventures (U.S.), e.ventures Europe, e.ventures Russia, Infinity e.ventures (China and Japan) and Redpoint e.ventures (Brazil and Latin America). The e.ventures team has been investing in Internet companies for more than 15 years and operates as one team by combining a global investment strategy and philosophy with local presence and insights.
About Hasso Plattner Ventures (HPV)
Founded in 2005, Hasso Plattner Ventures (HPV) has set out to support young entrepreneurs in building successful companies. SAP co-founder Prof. Dr. h.c. Hasso Plattner provided the lion's share of the investment capital, joined by serial entrepreneurs and institutional investment funds. HPV invests in startups in the technology, software and internet space worldwide. Notable investments in Germany include reBuy, SponsorPay and GoEuro. HPV investments outside of Germany include Panaya(ISR), MyHeritage(ISR) and Diablo Systems(CAN).
About Atlantic Capital Partners
Atlantic Capital Partners is a cross-Atlantic venture capital fund with a focus on early stage and growth stage investments. ACP's partnership has strong interests in Big Data, enterprise software, video, mobile e-commerce, Internet and related fields. ACP has offices in the USA, Germany, and Luxembourg. www.atlanticcp.com
About High-Tech Gruenderfonds (HTGF)
High-Tech Gruenderfonds invests in young, high potential high-tech start-ups. The seed financing provided is designed to enable start-ups to take an idea through prototyping and to market launch. Typically, High-Tech Gruenderfonds invests EUR 500,000 in the seed stage, with the potential for up to a total of EUR 2 million per portfolio company in follow-on financing. Investors in this public/private partnership include the Federal Ministry of Economics and Technology, the KfW Banking Group, as well as strategic corporate investors including ALTANA, BASF, B. Braun, Robert Bosch, CEWE, Daimler, Deutsche Post DHL, Deutsche Telekom, Evonik, Lanxess, media + more venture Beteiligungs GmbH & Co. KG, METRO, Qiagen, RWE Innogy, SAP, Tengelmann and Carl Zeiss. High-Tech Gruenderfonds has about EUR 573.5 million under management in two funds (EUR 272 million HTGF I, EUR 301.5 million HTGF II).
Contact:
High-Tech Gründerfonds Management GmbH
Jan Sessenhausen
Schlegelstraße 2
53113 Bonn
Phone: +49 (228) 823 001-00
Fax: +49 (228) 823 000-50
info@high-tech-gruenderfonds.de
www.high-tech-gruenderfonds.de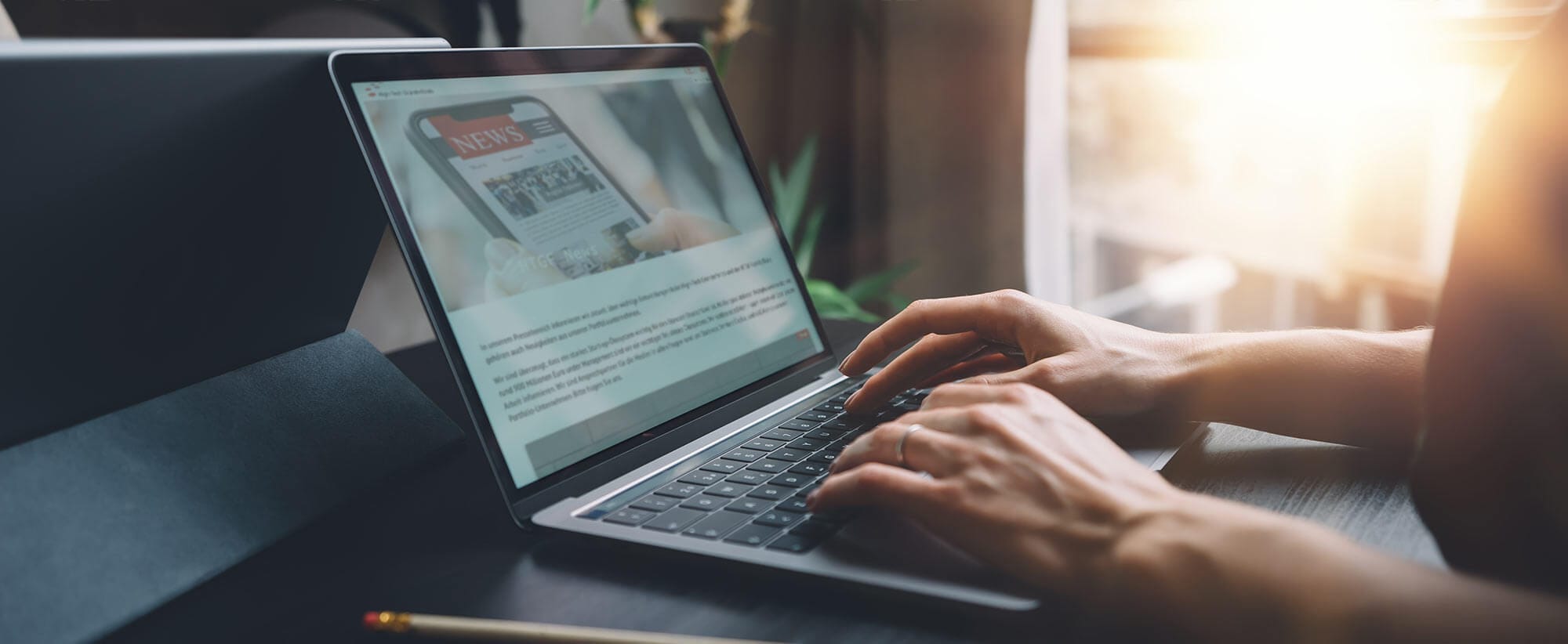 Stay up to date
Subscribe now and receive the latest press releases on investments and other news from High-Tech Gründerfonds. We inform you about important developments at HTGF and provide you with interesting news from our portfolio. Whether it's a successful exit, a new exciting investment or HR news – you'll be the first to know!