The GILUPI GmbH is expanding to the Asian markets and received the CE-certificate for its CellCollector
March 5, 2013
The GILUPI GmbH with its headquarters in Potsdam and a subsidiary in the city of Greifswald signed a cooperation agreement with the Chinese investor Hebei Viroad Biotechnology Co., Ltd., in December 2012. The collaboration includes a license agreement for large parts of Asia. With the acquisition of shares and an investment in the GILUPI GmbH of over Euro 5 million , the development and production capacities of GILUPI in the federal states of Brandenburg and Mecklenburg-Vorpommern will be extended as well as the marketing of its first product will be promoted. GILUPI currently has 25 employees in Brandenburg and Mecklenburg-Vorpommern.
The GILUPI GmbH, founded in 2006, is developing products for the in vivo isolation of rare cells from the bloodstream of patients. Its current priority is the isolation of circulating tumor cells (CTCs). As the first product of a range of detectors the CANCER01 CellCollector was CE-certified and approved as a medical device on the European market in October 2012.
Previous investors include AURELIA Technologie-Fonds I (Frankfurt), the High-Tech Gründerfonds (Bonn), KfW and the funds managed by the ILB subsidiary BC Brandenburg Capital GmbH – the BFB Wachstumsfonds Brandenburg and the BFB BeteiligungsFonds Brandenburg – and the venture capital fund of the Sparkassen of the state of Brandenburg (S-UBG). The entry of the Chinese investor Viroad enables GILUPI to gain access to the key growth market of China. Viroad has experience in getting the approval of therapeutic antibodies for a variety of medical indications and is expecting good chances in the field of medical oncology in China. The company's goal is to provide German high-tech products to Chinese patients. With this capital increase the GILUPI GmbH will extend its marketing and sales activities for the CellCollector and promote the development of the CellCollector for other types of cancer, including breast, lung, colon and prostate cancer.
The company´s subsidiary at Greifswald is equipped with a modern facility which is producing according to GMP guidelines. GILUPI has already been able to win renowned customers, including the Bayer HealthCare AG. The CellCollector is currently used in various clinical trials in Germany and in hospitals in Norway, Spain and Poland.
About the GILUPI GmbH
The GILUPI GmbH, founded in 2006 and located in the Technology Park of Potsdam-Golm, developed an already patented medical detector. The so called Nanodetector consists of a thin wire which is coated with gold. Nano-polymer filaments make the top of the gold-coated wire smooth and ensure that the medical device is biocompatible. Simultaneously, this layer serves for the binding of antibodies which are directed against specific molecules on the surface of the cells that are to be isolated from the blood. The antibodies are capable of binding these molecules and thus to capture the cells and fix them on the Nanodetector.
More information at www.gilupi.com
About the AURELIA Technologie-Fonds I
AURELIA Technologie-Fonds I is based in Frankfurt and invests in innovative technology companies in Germany – in telecommunication media and technology, IT, and Life Sciences and Industry. The AURELIA invests in companies that are led by an excellent management and offer products of unique competitive advantages. More information at www.aurelia-pe.de
About the BC Brandenburg Capital GmbH
BC Brandenburg Capital (BC) is a holding company of various investment funds. As a subsidiary of the Bank of the state of Brandenburg (ILB) and with the participation of the tbg Technologie-Beteiligungs-Gesellschaft mbH of the KfW, BC supports growth- and innovation-oriented small and medium-sized companies with headquarters and/or a facility in Brandenburg during all stages of company development. The BC assigned six venture capital funds have a total volume of Euro150 million  of both public and private capital. For new investments the venture capital fund of the Sparkassen of the State of Brandenburg (S-UBG) and especially the BFB Wachstumsfonds Brandenburg are currently available. 75 % of the funds of the investment companies BFB BeteiligungsFonds Brandenburg GmbH and BFB Wachstumsfonds Brandenburg GmbH are provided by the European Regional Development Fund (ERDF) and 25 % by the Ministry for Economy and European Affairs of Brandenburg. For more information: www.bc-capital.de  and www.ilb.de
Contact:
Investitionsbank des Landes Brandenburg
Unternehmenskommunikation
Pressesprecher
Matthias Haensch
Steinstraße 104-106
14480 Potsdam
Phone: +49 (0) 331 660 1505
Fax: +49 (0) 331 660 1231
About the KfW Banking Group
The KfW Group gives new stimuli to economy, society and ecology worldwide. As a development bank, which is owned by federal and state governments, it supports sustainable improvements in social and environmental living and economic conditions in areas such as SMEs, entrepreneurship, environmental protection, housing, infrastructure, education funding, project and export financing, and development cooperation. For more information, visit www.kfw.de
About High-Tech Gründerfonds
High-Tech Gruenderfonds invests in young, high potential high-tech start-ups. The seed financing provided is designed to enable start-ups to take an idea through prototyping and to market launch. Typically, High-Tech Gruenderfonds invests EUR 500,000 in the seed stage, with the potential for up to a total of EUR 2 million per portfolio company in follow-on financing. Investors in this public/private partnership include the Federal Ministry of Economics and Technology, the KfW Banking Group, as well as strategic corporate investors including ALTANA, BASF, B. Braun, Robert Bosch, CEWE Color, Daimler, Deutsche Post DHL, Deutsche Telekom, Evonik, Lanxess, media + more venture Beteiligungs GmbH & Co. KG, METRO, Qiagen, RWE Innogy, SAP, Tengelmann and Carl Zeiss. High-Tech Gruenderfonds has about EUR 573,5 million under management in two funds (EUR 272 million HTGF I, EUR 301,5 million HTGF II). For more information visit www.high-tech-gruenderfonds.de
Contact:
High-Tech Gründerfonds Management GmbH
Simon Schneider
Schlegelstraße 2
53113 Bonn
Tel: + 49 228 / 82 30 01-00
Fax: + 49 228 / 82 30 00-50
info@htgf.de
www.high-tech-gruenderfonds.de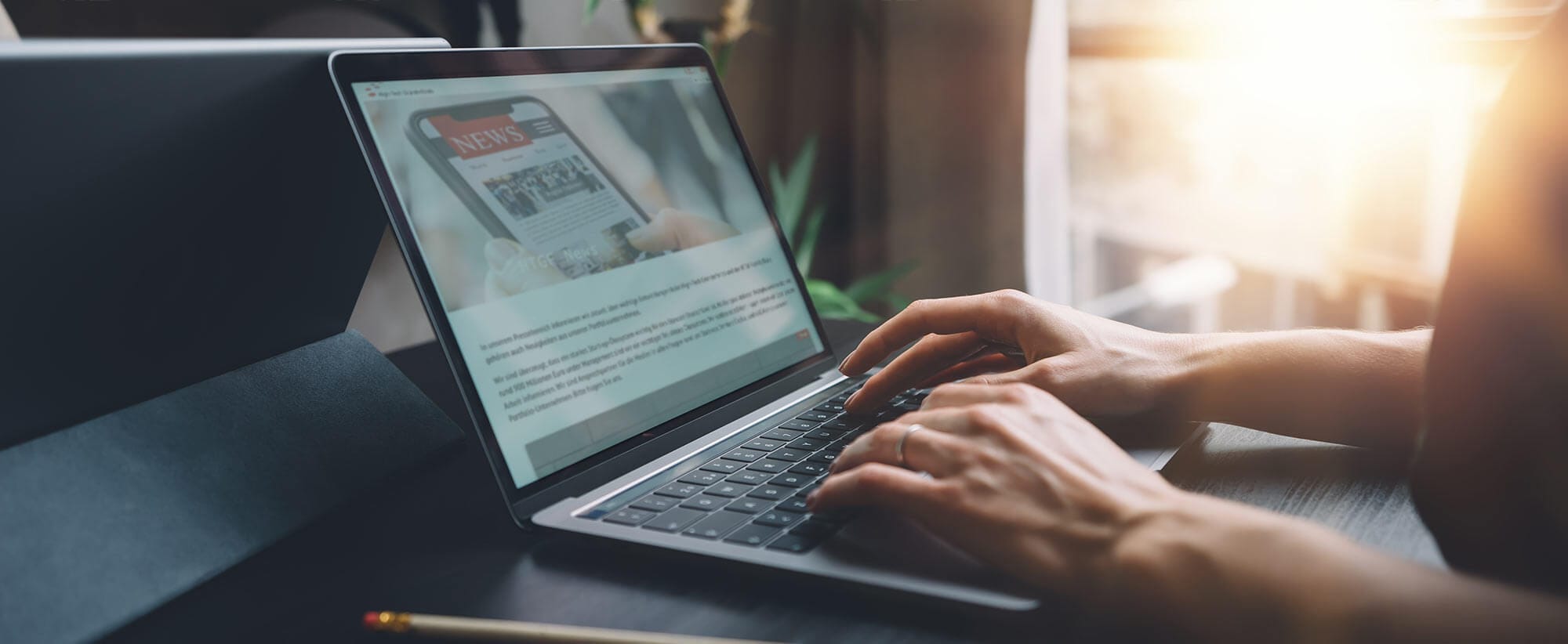 Stay up to date
Subscribe now and receive the latest press releases on investments and other news from High-Tech Gründerfonds. We inform you about important developments at HTGF and provide you with interesting news from our portfolio. Whether it's a successful exit, a new exciting investment or HR news – you'll be the first to know!