Successful exit for High-Tech Gründerfonds and its fund investor media + more venture – Sinch acquires MessengerPeople
September 22, 2021
"The MessengerPeople team led by Franz Buchenberger has continually proven its executional excellence and always adapted to market requirements in order to gain market leadership. I'm delighted whenever strong portfolio companies find strong partners such as Sinch and are together able to further develop their potential," says Dr. Tanja Emmerling, Partner at High-Tech Gründerfonds (HTGF). She has supported the company together with co-investor and HTGF fund investor media + more venture.
Daniel Poppen-Charhouli, Managing Director at media + more venture, a joint venture capital company of media companies BZ.medien (Freiburg), Druck & Medien Heilbronn, and VRM GmbH (Mainz), stresses: "We got to know MessengerPeople in 2014 through our involvement with HTGF and invested in the team and the company shortly thereafter. Particularly during the initial phase of cooperation, we were able to benefit from synergies with our core business thanks to the company's solutions and created significant added value through our investment. For media + more venture, the partnership has now been rounded off by this financially lucrative sale, which strengthens our position as a strategic and early-stage investor for media- and service-related start-ups."
Dr. Alex von Frankenberg, Managing Director of High-Tech Gründerfonds, says: "In a highly dynamic environment, MessengerPeople has achieved success not only through hard work, but through bold pivots – at least three radical changes of direction." He adds: "It is also a very good example of how our fund investors can create added value for their company through collaborations and co-investments. Through its cooperation with Messenger People, media + more venture was able to generate financial and practical returns for the operating business of the publishing houses and as a shareholder of Sinch now has the opportunity to further support the development of the company."
To the press release of Sinch and MessengerPeople
To the blog post of Sinch and Messenge People
The transaction is expected to close in the fourth quarter 2021.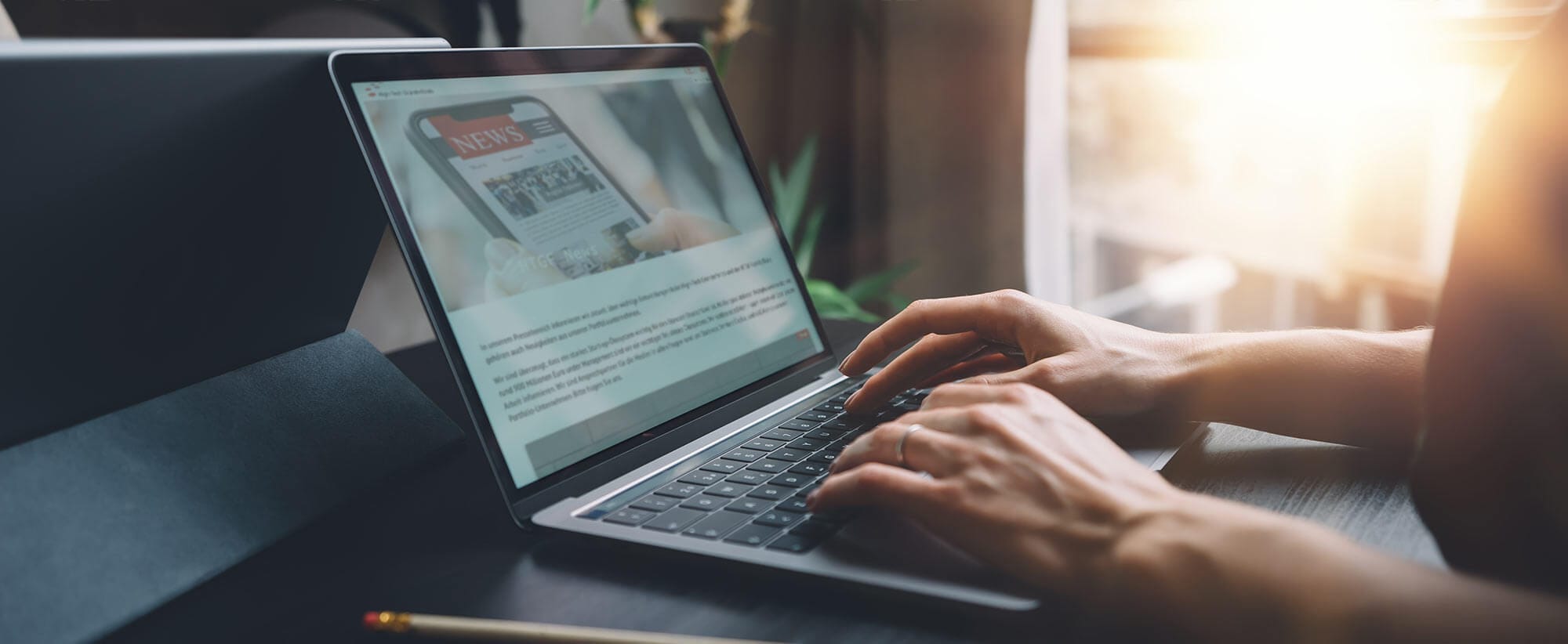 Stay up to date
Subscribe now and receive the latest press releases on investments and other news from High-Tech Gründerfonds. We inform you about important developments at HTGF and provide you with interesting news from our portfolio. Whether it's a successful exit, a new exciting investment or HR news – you'll be the first to know!