Refined Laser Systems Raises €2.7m to Diagnose Cancer in Minutes
January 26, 2023
Refined Laser Systems has developed an innovative microscopy procedure to support pathology in diagnosing cancer within minutes and avoid revision surgeries.
The investment was led by High-Tech Gründerfonds and APEX Ventures alongside Onsight Ventures, NRW.BANK, and Papst Venture Capital.
The Seed funding will be used to develop an intraoperative microscope prototype that identifies tumor margins directly in the surgery room and will offer a diagnosis within minutes by a remote pathologist and AI assistance.
The round is also supported by experienced business angels like Tom Merk, former EVP of leading laser manufacturer Coherent, Hans-Michael Hauser, former partner BCG, and Biophotonics veteran Dr Werner Falkenstein.
---
Münster, Germany – 26th January 2023 – Refined Laser Systems, a dynamic biophotonics company specialised in pioneering laser systems for SRS-microscopy and quantum technology, today announces a Seed funding round of €2.7 million led by High-Tech Gründerfonds and APEX Ventures, along with NRW.BANK, Onsight Ventures and Papst Venture Capital.
Other investors of the round include private investor Tom Merk, former EVP of leading laser manufacturer Coherent, Hans-Michael Hauser, former partner BCG, and laser and biophotonics expert and consultant Dr Werner Falkenstein, founder and CEO of former StarMedTec GmbH.
The funding will be used to develop an intraoperative microscope prototype that identifies tumor margins directly in the surgery room and will offer a diagnosis within minutes by a remote pathologist and AI assistance.
The core of the prototype produced by Refined will be laser technology, already used worldwide, and an imaging system that will be operational in 2023. The Refined Laser Systems team also plans to use the capital to grow its team and prepare for clinical approval.
Today's gold standard of cancer diagnostics (Hematoxylin and Eosin or H&E staining of biopsied tissue) requires time-consuming preparation steps, including tissue removal, thin sectioning and staining before a pathologist can make a diagnosis.
Despite many advancements, this process typically takes up to ten hours, prolonging medical procedures. For example, an average of 12 percent of breast cancer surgeries in Germany must be repeated because not all cancer cells could be detected and removed during the first surgery.
Refined Laser Systems has stepped up to help pathologists and surgeons meet this challenge and reduce patient stress and healthcare costs. Its patented technology is based on Raman microscopy, a combination of conventional light microscopy and a unique chemical identification by Raman spectroscopy. Combining these two techniques allows chemical analysis of cells and tissue by linking spectral, meaning chemically specific, information with spatial data.
By stimulating the Raman process using Refined Lase Systems' laser technology, high-contrast H&E-like microscopy images can be generated within minutes. Since Raman microscopy does not require external stains and can be used on thick, uncut samples, most of the time-consuming sample preparation can be avoided.
Quickly identifying additional tissue components using the Refined Laser Systems technology will allow an increased depth of information for a more accurate diagnosis. This advance will make it possible to increase the safety of complete tumor removal and avoid repeat surgeries.
While conventional laser systems require setups covering a whole table in specialised laser laboratories, Refined Laser System's turnkey lasers take up no more space than a 19-inch drawer, allowing to bring this promising microscopy technique into clinical environments.
With its developments, Refined Laser Systems aims not only for a reduced time to diagnosis but for advancement in cancer therapy. Identifying individual cancer cells and putting them into spatial context across tissue specimens will offer a deep understanding of cellular interactions needed for an accurate prognosis of disease progression and therapy response.
In today's cancer treatments, surgeries must be repeated in up to one-third of all cases because it remains a challenge to quickly identify cancer cells without extensive biopsy processing. We are delighted to raise the capital to build tools that will allow almost instant insights into tissue and cell systems and reduce stress for patients and the costs of cancer therapy. After successfully deploying our technology in the scientific community, we are excited about advancing it to clinical use. We will use the funding to develop a prototype, prepare for clinical approval, and expand our team.

Dr Max Brinkmann, Co-Founder of Refined Laser Systems
Refined Laser Systems addresses a very relevant problem in cancer diagnostics. The ever-increasing complexity of diagnostics and rising cancer incidences with fewer recruits in pathology are pushing today's pathology to its limits. Refined's microscopy procedure will provide much-needed relief by simplifying and improving the workflow. In addition, the acquisition of the complete molecular fingerprint using Raman microscopy in combination with artificial intelligence as a diagnostic aid offers enormous potential for patient-specific selection and use of new cancer therapies.

Dr Jan Engels, Investment Manager at High-Tech Gründerfonds
We were convinced by the proven track record of Refined Laser System's technology in the scientific community, coupled with the long-term vision of the founders. Having the ability to digitally process image tissue structures during surgery will allow surgeons and pathologists to establish diagnoses without delay. We expect to see significant improvement in patient well-being and care.

Dr Gordon Euller, Partner at APEX Ventures Medical Fund
Our investment focus on patented technology found a perfect match in Refined Laser Systems' IP portfolio. We are excited to help excel this new technology to a level where it will make a significant difference in patients' wellbeing facing cancer therapy and reducing pressure on the health system.

Daniel Papst, Co-owner and managing director at Papst Venture Capital GmbH
---
About Refined Laser Systems
Refined Laser Systems GmbH, based in Münster, Germany, was founded in 2019 as a spin-off from University of Münster by Max Brinkmann, Tim Hellwig and Christoph Seidenstücker. The company's core expertise is the development of laser and microscopy technology. The company's innovative PICUS DUO and PICUS Q laser systems are used worldwide as key components for SRS microscopy and quantum technology. With the long-term goal of making a meaningful contribution to patient well-being and healthcare, Refined Laser Systems is committed to bringing its technology to clinical applications.
For more information, contact:
Maximilian Brinkmann
brinkmann@refined-lasers.com
https://refined-lasers.com/
About APEX Ventures and APEX Medical
APEX Medical invests in promising early-stage companies in the healthcare sector that are enabled by novel technologies and driven by exceptionally skilled founders. It is the third fund from APEX Ventures and focuses on medical deep-tech companies with defendable intellectual property across Europe. Since launching in January 2020, the €50M APEX Medical fund has invested in seven startups across digital pathology, radiology, genomics, space tech, in-silico trials and neurology. The fund's medical expertise and medical track record are well-known across Europe.
APEX Ventures is a European venture capital firm focusing on deep tech companies. The team act not only as investors but also as company builders with a mission to support the most talented startup teams in building global market leaders. The team is based in Vienna and Frankfurt. www.apex.ventures
Media Contact for APEX Ventures
CEW Communications for APEX Ventures
Maddy Grigorie
maddy@cew.com
T.: +44 7412026525
About Onsight Ventures
Onsight Ventures is a new pan-European VC fund investing in excellent deep tech startups together with tech pioneers Hermann Hauser and Christoph Huber. Onsight Ventures builds on a pan-European network of leading startups, universities and experts to support outstanding management teams in realizing their technology-based business ideas. The fund invests in university spin-offs in Europe in the fields of Semiconductors, Photonics, Additive Manufacturing, Digital Health or Synthetic Biology. https://www.onsight.vc/
Media Contact for Onsight Ventures
Stefanie Stenitzer
st@onsight.vc
T.: +43 664 88615170
About Papst Venture Capital
PAPST VENTURE CAPITAL funds and supports technology-based startups. A patented invention or patent application is core to its engagements. Papst Venture Capital's experience and resources stem from three decades of patent monetization with its sister company PAPST LICENSING GmbH & Co. KG which monetizes national and international patents by granting licenses. Papst Licensing manages, grooms, prunes, and looks after patent portfolios to be monetized.
About High-Tech Gründerfonds
The seed investor High-Tech Gründerfonds (HTGF) finances tech start-ups with growth potential and has supported over 690 start-ups since 2005. With the launch of its fourth fund, HTGF now has over 1.3 billion euros under management. Its team of experienced investment managers and start-up experts support young companies with expertise, entrepreneurial spirit and passion. HTGF's focus is on high-tech start-ups in the fields of digital tech, industrial tech, life sciences, chemistry and related business areas. To date, external investors have injected more than 4.5 billion euros of capital into the HTGF portfolio via more than 2,000 follow-on financing rounds. In addition, HTGF has already successfully sold shares in more than 160 companies.
Fund investors in this public-private partnership include the German Federal Ministry for Economic Affairs and Climate Action, KfW Capital and the Fraunhofer-Gesellschaft along with over 40 companies from a wide range of industries.
Media contact
Stefanie Grüter, Partner Communications & Relations
s.grueter@htgf.de
T.: +49 228 – 82300 – 188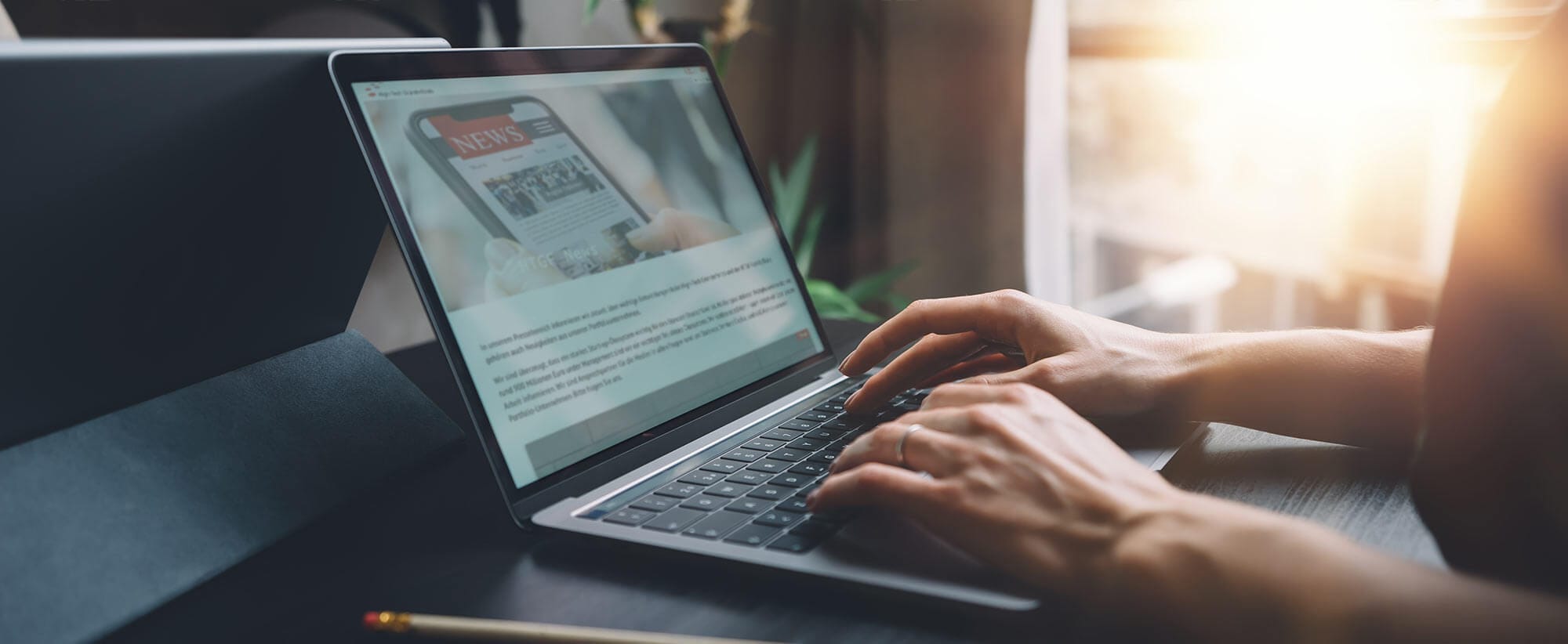 Stay up to date
Subscribe now and receive the latest press releases on investments and other news from High-Tech Gründerfonds. We inform you about important developments at HTGF and provide you with interesting news from our portfolio. Whether it's a successful exit, a new exciting investment or HR news – you'll be the first to know!