HTGF's 700th seed investment: Munich-based start-up oculai completes €2.5 million seed round to drive AI-based process monitoring on construction sites
March 14, 2023
ConTech start-up oculai secures €2.5 million during seed financing round
The financing round was led by High-Tech Gründerfonds (HTGF), with Bayern Kapital, Axeleo Capital, and other renowned private investors and an accelerator program also taking part
This is the 700th seed investment of High-Tech Gründerfonds
oculai is a technology for automated process and progress monitoring for construction sites
---
Munich, 14 March 2023- oculai has secured €2.5 million in capital as part of a seed financing round. The construction tech start-up will use the fresh funding to invest in advancing its technology and drive its widespread adoption on construction sites.
The financing round was led by High-Tech Gründerfonds, with oculai representing the 700th investment in the seed investor's history. Other participants included Bayern Kapital, one of the country's most experienced high-tech investors which utilised funding from the REACT portion of the Bayern Kapital Innovationsfonds EFRE, as well as France's Axeleo Capital. They were also joined by the Leonard accelerator program and other renowned private investors. These investors include Arno Zinke, former founder and manager of Autodesk and Hexagon, Christoph Jentzsch, former founder and CEO of Slock.it and corpus.ventures, and Tobias Ortmaier, former founder and managing director of Yuanda Robotics, voraus robotik and avatera.
oculai is an emerging digitalisation and AI solution for construction firms. With the aid of cameras installed up high, the solution applies unique deep learning models to automatically track construction processes. Users gain access to functions including automated target/actual schedules, the automatic drafting of daily construction reports, and process KPIs. oculai helps to enhance transparency and productivity within construction projects and make planning easier, while also automating working processes for construction management. At present, the solution is primarily being utilised in shell construction, along with some initial infrastructure projects.
Now more than ever, the transformation of the construction industry into intelligent production systems is becoming increasingly important. That's something we're also seeing in the resonance our product is generating. With this fresh tailwind, we can capitalise on this momentum and make major leaps.

Constantin Kauffmann, Co-Founder and CEO of oculai
The oculai AI has the potential to become a game changer for process planning in the construction industry. Here at HTGF, we're proud that oculai is our 700th seed investment. It's a milestone that shows just how active and diverse Germany's start-up and innovation landscape is. Our new fund generation, HTGF IV, has around €500 million to invest in promising start-ups and technologies. Having a larger group of fund investors enables us to offer greater value for our portfolio companies and invest a lot more money per company. We are delighted to be able to make a major contribution to solving a multitude of challenges by financing highly innovative start-ups.

Alex von Frankenberg, Managing Director of High-Tech Gründerfonds.
oculai has already secured a number of prominent customers with its AI technology, and we are proud to be a part of their journey towards delivering a leading computer-vision solution for the construction industry. Customers confirm that oculai offers significant efficiency gains and will revolutionise the way the industry works.

Dominik Lohle, Senior Investment Manager at HTGF
Regardless of how large or complex a construction project may be – oculai ensures users see the full picture. The team of founders has developed a unique AI solution for shell construction that is capable of massively accelerating automation and digitalisation in an industry that urgently needs it.

Monika Steger, Managing Director at Bayern Kapital
Construction is among the least digitalized industries due to harsh onsite environment and complicated workflow, making change management challenging. Oculai generates a return on investment from day 1 with a seamless and turnkey solution helping site managers to optimise their workflow and produce useful data, improving the learning curve from one project to another.

Mathias Flattin, Partner & Managing Director Axeleo Capital
About oculai
oculai is a ConTech start-up that uses cameras and artificial intelligence to automatically monitor construction processes and progress. Founders Constantin Kauffmann (CEO), Tim Sippl (CTO) and Yannik Mack (CFO/ COO) met while studying at Friedrich-Alexander-Universität Erlangen-Nürnberg. The idea to found a start-up came from research into using cameras to monitor manual industrial processes. The start-up was formed as part of several founder programmes, such as the Digital Tech Academy, UnternehmerTUM and the Zollhof incubator, and subsequently received funding via the EXIST founder grant. oculai was then officially established in July 2021. Today, the company is based in Munich and employs around 20 members of staff. oculai's product is an AI-based software solution that uses camera data to detect and automatically document outdoor construction processes. A web app provides users with access to a range of functions including automated target/actual schedules, the automatic drafting of daily construction reports, process KPIs and routes taken by workers. In doing so, it helps enhance transparency and productivity as part of construction projects while also making planning easier. Based on automated documentation and collected data, there is a potential cost savings of 7% for the total shell construction volume, as well as a time savings of 15% for site management teams.
Media contact
oculai GmbH Constantin Kauffmann,
Managing Director
T.: +49 (0) 152 346 289 47
constantin.kauffmann@oculai.de
About Bayern Kapital
Bayern Kapital GmbH, based in Landshut, is the venture/growth capital company of the state of Bavaria. It supports innovative high-tech companies from Bavaria through various growth stages, from seed to later stage, with equity capital ranging from €0.25 million to €25 million. Bayern Kapital often fills gaps in the VC sector in consortium constellations with private investors (business angels, family offices and corporate ventures). Bayern Kapital manages specialized investment funds with a volume of around €700 million. Since its founding in 1995 on the initiative of the state government, the 100% subsidiary of LfA Förderbank Bayern has invested around €400 million of its own equity capital in approximately 300 start-ups and scale-ups from industries such as life sciences, software & IT, materials & new materials, nanotechnology, and environmental technology. As a result, over 8,000 jobs have been created in sustainable companies in Bavaria. The active portfolio currently includes over 80 companies. Examples of numerous groundbreaking success stories that Bayern Kapital has supported early on include EOS (now the world's leading technology provider for industrial 3D printing of metals and plastics), Proglove, Fazua, SimScale, Scompler, egym, Parcellab, Cobrainer, Quantum Systems, Casavi, Riskmethods, Tubulis, Catalym, Immunic, Sirion, and many more.
Media contact
IWK Communication Partner Florian Bergmann
Ohmstraße 1, 80802 München
T.: +49 89 200030-39
bayernkapital@iwk-cp.com
www.iwk-cp.com
About Axeleo Capital
Axeleo Capital (AXC) is a venture capital firm which backs EU startups from (pre-)seed stage through focused funds in Proptech and B2Btech. Axeleo Proptech I (AXP1) is a €40M fund dedicated to proptech and ConTech startups across Europe. Our Proptech investments include Beanstock, BRXS, Bright Spaces, Check&Visit, Garantme, Myr.ai, Prello. Our B2BTech investments include cybersecurity, fintech and enterprise software companies such as Alsid, Aplo, Cumul.io, Jenji, Joko, Trustpair.
Media contact
Mathias Flattin, Partner, MD Proptech&Contech
4 place Amédée Bonne,
69003 LYON
mathias@axc.vc
About Leonard
Leonard is the innovation and foresight platform of the VINCI Group. Leonard was created to imagine the future of the Group's business lines and is tasked with watching emerging trends in VINCI's areas of expertise and markets, identifying new growth opportunities, and setting up incubation and acceleration programs for Group employees as well as start-ups. To house these programs and start conversations with all the people blazing new trails in VINCI's business lines, Leonard opened Leonard:Paris, a 4,500 square meters lab in Paris. In 2020, Leonard set up a team to expand its operation in Germany, Austria and Switzerland.
Website: https://leonard.vinci.com/de/
Media contact
Matthieu Lerondeau, Head of Communication and Community at Leonard
T.: +33 6 67 60 44 19
Matthieu.lerondeau@vinci.com
About High-Tech Gründerfonds
The seed investor High-Tech Gründerfonds (HTGF) finances tech start-ups with growth potential and has supported 700 start-ups since 2005. With the launch of its fourth fund, HTGF now has about 1.4 billion euros under management. Its team of experienced investment managers and start-up experts support young companies with expertise, entrepreneurial spirit and passion. HTGF's focus is on high-tech start-ups in the fields of digital tech, industrial tech, life sciences, chemistry and related business areas. To date, external investors have injected more than 4.5 billion euros of capital into the HTGF portfolio via more than 2,000 follow-on financing rounds. In addition, HTGF has already successfully sold shares in more than 160 companies.
Fund investors in this public-private partnership include the German Federal Ministry for Economic Affairs and Climate Action, KfW Capital and 45 companies from a wide range of industries.
Media contact
High-Tech Gründerfonds Management GmbH
Stefanie Grüter, Partner Communications & Relations
T.: +49 228 – 82300 – 188
s.grueter@htgf.de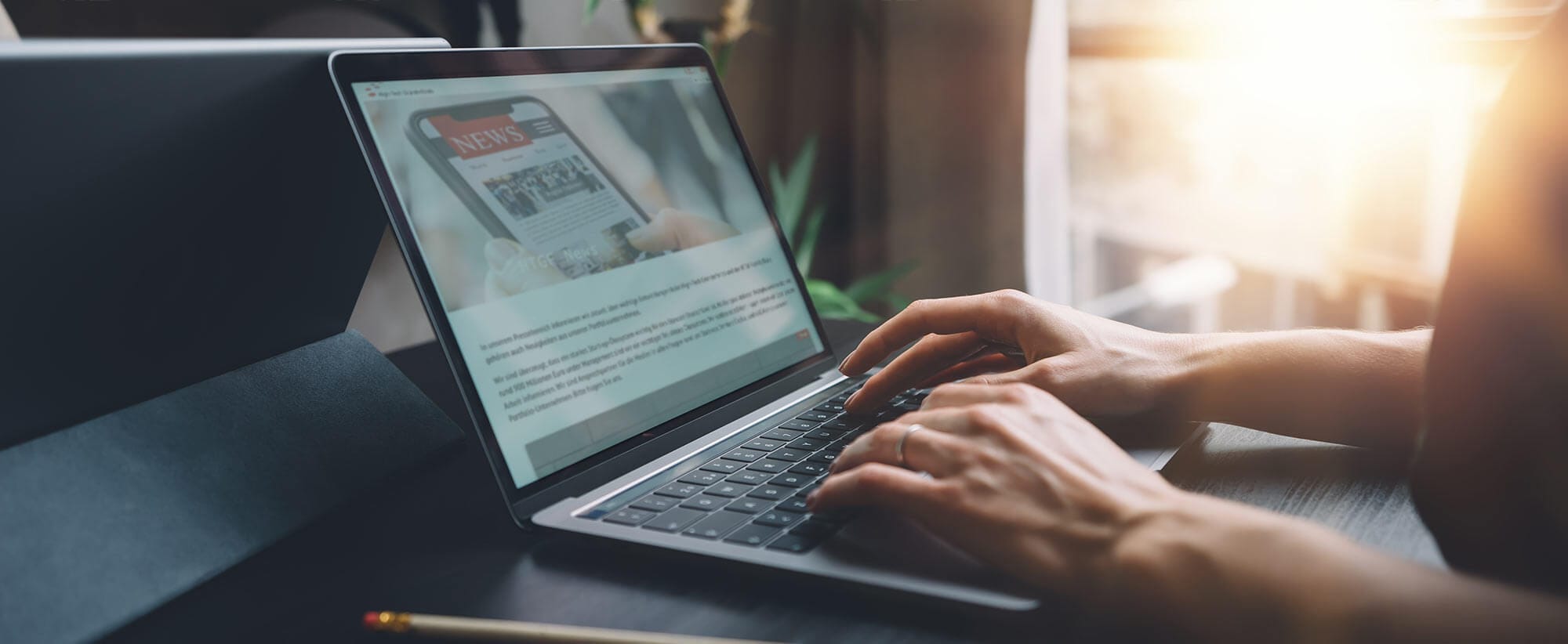 Stay up to date
Subscribe now and receive the latest press releases on investments and other news from High-Tech Gründerfonds. We inform you about important developments at HTGF and provide you with interesting news from our portfolio. Whether it's a successful exit, a new exciting investment or HR news – you'll be the first to know!