Second financing round for Heppe Medical Chitosan GmbH with KI Kapital and High-Tech Gründerfonds
October 27, 2010
The latest investment will be used by Heppe Medical Chitosan GmbH (HMC+) to enlarge the marketing and sales force worldwide. HMC+ is an innovative developer and producer of pure biopolymers and nanoparticles based on chitin and chitosan.
Heppe Medical Chitosan GmbH produces pure chitin, chitosan und derivates for the cosmetics and pharmaceutical industry under GMP (Good Manufacturing Practice) conditions. The cationic polymer chitosan is most suitable for applications in the above mentioned fields. Due to its excellent properties, such as biocompatibility and its film and fibre forming abilities, chitosan is extremely versatile. The production at HMC+ is based on an innovative technology which is unique in the world. After many years of research it was developed by Katja Heppe and her team. Heppe studied biotechnology and is the founder of the company.
"With this technology we are able to produce narrow specified and reproducible chitin und chitosan at the highest level. Thus, HMC+ became a world leader in respect of chitosan production in a fairy short period of time. And we are proud of this. " says Heppe, Managing Partner of HMC+.
Heppe Medical offers standard products and specialties as well as custom research, development and manufacturing. The most important requirement for an intense cooperation with pharmaceutical companies is a production process according to GMP standards. The certification is expected for the first quarter of 2011.
This international quality standard for the production of pharmaceutical ingredients can be obtained in the coming year due to the investment of KI Kapital and High-Tech Gründerfonds. HMC+ already offers more than 100 different pure chitosans "Made in Germany". In addition, the marketing and sales force will be established and extended worldwide.
"We are glad to have found a focused partner who is knowledgeable and willing to support our business both financially and strategically. We are looking forward to a prosperous cooperation with KI Kapital," says Katja Heppe. And Dr. Mirko Scherer of KI Kapital (designated Chairman of HMC+'s board) states: "HMC+ represents a very exciting proposition of a leading technology with a strong management team and excellent growth opportunities. It is the exact constellation we look to invest into combining great technology, existing products and an established management team with the network and know of KI Kapital.
About Heppe Medical Chitosan GmbH:
Heppe Medical Chitosan GmbH develops, produces and distributes a unique spectrum– both in quality and variety – of more than 100 different chitins, chitosans and its derivatives for the cosmetics and pharmaceutical industry according to GMP guidelines. With the company's own, unique production technology it is able to produce pure, narrow specified and reproducible final products. HMC+ offers not only standard products but the technology for the production of nanoparticles was established as well. They are being used in the pharmaceutical industry as excipients, for instance in drug delivery systems. In addition, HMC+ is an innovative partner for custom research and manufacturing as well as for development project based on chitin and chitosan.
Contact:
Heppe Medical Chitosan GmbH
Katja Heppe
Heinrich-Damerow-Straße 1
06120 Halle (Saale)
Tel: +49 345 27 996 307
Fax: +49 345 27 996 378
info@medical-chitosan.com
www.medical-chitosan.com
About KI Kapital:
KI Kapital is an entrepreneurial private equity company managed by Frank Löhner, Dr. Sebastian Meier-Ewert and Dr. Mirko Scherer that syndicates investments through its network. KI Kapital is focused on opportunities in the life science or chemical industry.
Contact:
KI Kapital GmbH
Dr. Mirko Scherer
Goethestraße 9
60313 Frankfurt/Main
Tel.: +49 69 9288 7755
Fax: +49 69 9288 7756
info@kikapital.com
www.kikapital.com
About High-Tech Gründerfonds
High-Tech Gründerfonds invests venture capital into young, high-potential technology companies that convert promising research results into successful businesses. The seed financing provided aims to enable start-ups to take their R&D propositions to the development of a prototype, proof of concept and possibly market launch. High-Tech Gründerfonds initially invests an amount of EUR 500,000 and can invest up to a combined total of two million Euros per company in subsequent financing rounds. Investors in this public/private partnership are the German Federal Ministry for Business and Technology (BMWi), the KfW Banking Group as well as the six industrial companies BASF, Deutsche Telekom, Siemens, Robert Bosch, Daimler and Carl Zeiss. High-Tech Gründerfonds has approximately 272 million Euro under management.
Contact:
High-Tech Gründerfonds Management GmbH
Marco Winzer
Investment Director
Ludwig-Erhard-Allee 2
53175 Bonn
Tel.: +49 228 823 001-00
Fax: +49 228 823 000-05
info@high-tech-gruenderfonds.de
www.high-tech-gruenderfonds.de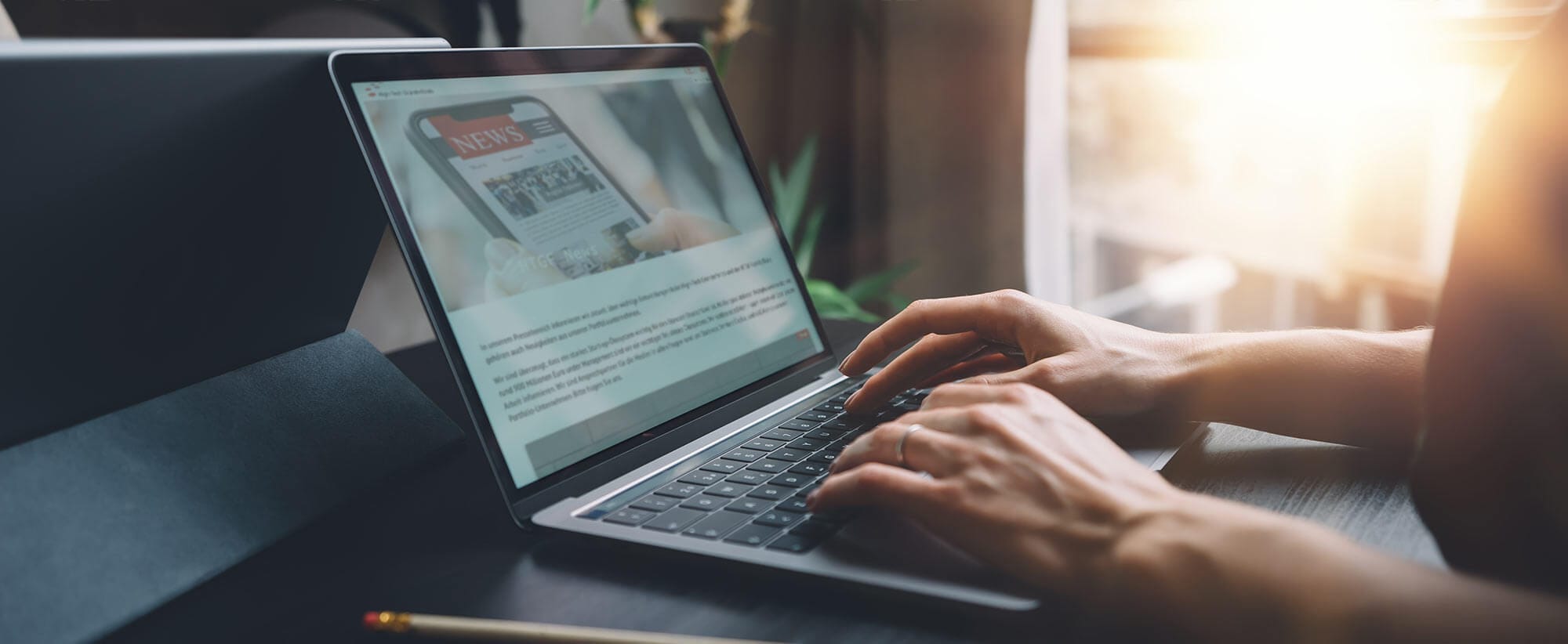 Stay up to date
Subscribe now and receive the latest press releases on investments and other news from High-Tech Gründerfonds. We inform you about important developments at HTGF and provide you with interesting news from our portfolio. Whether it's a successful exit, a new exciting investment or HR news – you'll be the first to know!