High-Tech Gründerfonds expands management team: Partner Romy Schnelle made Managing Director
May 8, 2023
Bonn, 8th May 2023 – The Investor Advisory Board has appointed Romy Schnelle (44) as a Managing Director of High-Tech Gründerfonds (HTGF). Together with Dr. Alex von Frankenberg and Guido Schlitzer, she is responsible for managing one of Europe's leading seed investors. HTGF launched its fourth fund in February and now manages around €1.4 billion of capital in total. With around €500 million in this fund, HTGF can invest even more capital in each start-up.
Romy Schnelle has been involved in the start-up ecosystem for 20 years and brings her great enthusiasm for innovation to her new role. She has worked for HTGF since 2008, latterly as Partner for Digital Tech where she and her team are responsible for around 30 investments focused on climate tech, digital health, fintech, AI and SaaS. She has already successfully sold ten companies from her own portfolio, including Stocard to Klarna and Kiwigrid to Innogy, LG Electronics and Aqton. Thanks to her extensive start-up experience and expertise in business development, fundraising and corporate finance, Schnelle has played a key role in the development of HTGF's Industrial Tech and Digital Tech portfolios. She is also a member of the advisory boards of start-ups and chairs the Investment Committee of TX Group, one of Switzerland's leading media companies.
Prior to joining HTGF, she worked with mp3 inventor Prof. Karlheinz Brandenburg to
co-found Fraunhofer spin-off IOSONO, now Barco Audio Technologies. She began her career in business development at the Fraunhofer Institute for Digital Media Technology. Schnell studied media science at the Technical University of Ilmenau.
With her proven expertise and years of experience in building innovative companies, Romy Schnelle will join her fellow Managing Directors in shaping HTGF's future development. As one of the first women in venture capital more than 15 years ago, she is a role model and will now contribute these valuable perspectives to the management team. We look forward to our collaboration.

Anna Christmann, Commissioner for the Digital Economy and Start-ups in Germany's Federal Ministry for Economic Affairs and Climate Action
We are very pleased that we have been able to appoint a highly skilled investment professional from within HTGF as Managing Director. Romy Schnelle is an experienced manager with a proven network who performed convincingly in the application process. Together with Dr. Alex von Frankenberg, Guido Schlitzer and the rest of the team, she will write the next chapter in the High-Tech Gründerfonds success story.

Dr. Matthias Koehler, Chairman of the Investor Advisory Board and Undersecretary at Germany's Federal Ministry for Economic Affairs and Climate Action
Innovations change the world. Start-ups are in a state of constant motion and develop at a dramatic pace. The founders of start-ups pursue their ideas with passion and are constantly challenging the status quo. It is with great enthusiasm that I will continue to successfully shape the start-up ecosystem as the Managing Director of HTGF, Germany's most active seed fund. I would like to thank the Advisory Board for their trust in my work and look forward to working with my fellow Managing Directors, the Partners and the entire HTGF team. We will work with a sense of responsibility and entrepreneurship to lead High-Tech Gründerfonds into the future.

Romy Schnelle, Managing Director of High-Tech Gründerfonds
About High-Tech Gründerfonds  
The seed investor High-Tech Gründerfonds (HTGF) finances tech start-ups with growth potential and has supported more than 700 start-ups since 2005. With the launch of its fourth fund, HTGF now has about 1.4 billion euros under management. Its team of experienced investment managers and start-up experts support young companies with expertise, entrepreneurial spirit and passion. HTGF's focus is on high-tech start-ups in the fields of digital tech, industrial tech, life sciences, chemistry and related business areas. To date, external investors have injected more than 4.5 billion euros of capital into the HTGF portfolio via more than 2,000 follow-on financing rounds. In addition, HTGF has already successfully sold shares in 170 companies. 
Fund investors in this public-private partnership include the German Federal Ministry for Economic Affairs and Climate Action, KfW Capital and 45 companies from a wide range of industries. 
Media contact 
High-Tech Gründerfonds Management GmbH 
Stefanie Grüter, Partner Communications & Relations  
T.: +49 228 – 82300 – 188 
s.grueter@htgf.de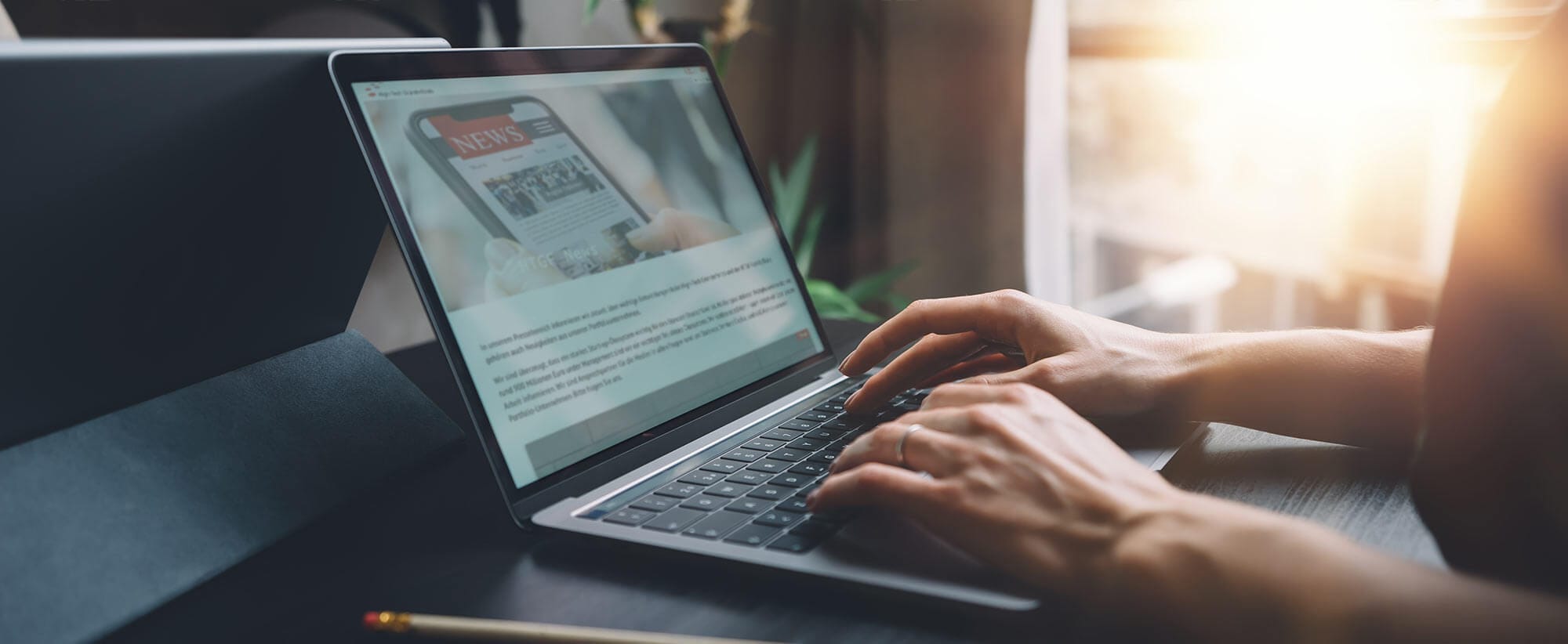 Stay up to date
Subscribe now and receive the latest press releases on investments and other news from High-Tech Gründerfonds. We inform you about important developments at HTGF and provide you with interesting news from our portfolio. Whether it's a successful exit, a new exciting investment or HR news – you'll be the first to know!