Pioneering research projects at the 8th Life Science Pitch Day at the IZB
July 14, 2023
A total of sixteen teams presented their innovative ideas to more than 50 investors at the Munich start-up center.
Martinsried near Munich, July 14, 2023 – On July 13, 2023, the Munich Innovation and Start-up Center for Biotechnology (IZB) organized the 8th Life Science Pitch Day in cooperation with High-Tech Gründerfonds (HTGF), Leaps by Bayer, and Boehringer Ingelheim, which brought together sixteen biotech start-ups and project teams and more than 50 renowned life science investors and decision-makers from the industry. First, Dr. Peter Hanns Zobel, Managing Director of the IZB, gave a glimpse into current developments at the Munich biotech hub and welcomed Ingo Klöckner, Head of Portfolio and Reporting at Leaps by Bayer, and Dr. Sebastian Kreuz, Executive Director at Boehringer Ingelheim Venture Fund. Dr. Frank Hensel, Principal and General Manager of HTGF, and Dr. Laura Pedroza, Investment Manager at HTGF, moderated the event.
The presentations by the sixteen project teams covered a wide range of topics and included innovative research from ADCs to cell therapies.
As part of the panel discussion "Mapping the Course – Pharma Perspectives on Identifying Trends and Setting Strategic Directions", Dr. Laura Lane, VP Venture Sciences Europe at Eli Lilly & Co, Ingo Klöckner, Head of Portfolio and Reporting at Leaps by BAYER, Dr. Joachim Vogt, Director, Search and Evaluation International at AbbVie, and Dr. Sebastian Kreuz, Executive Director at Boehringer Ingelheim Venture Fund, led a lively exchange on current trends in the life sciences industry.
The following investors supported the event as partners: Bayern Capital, BioGeneration Ventures, BiomedVC, EQT Life Sciences, Forbion, GIMV, Hadean Ventures, Kurma Partners, Occident, Redalpine, Seventure, Thuja Healthcare Investors, TVM Capital, and Wellington Partners.
This year we again heard about a profusion of different topics: from new cancer therapies to active agents against hair loss, and new approaches to treating diabetes and Parkinson's. I am always pleased to see the innovative approaches that start-ups are pursuing and thus shaping medicine of the future. The Pitch Day is simply a great event, for which I would like to sincerely thank our partners.

Dr. Peter Hanns Zobel, Managing Director of the IZB
We are impressed about the high quality of the pitches presented by the founders this year. These start-ups have the potential to significantly shape the future and we are excited about the next developments.

Dr. Frank Hensel, Principal, HTGF
I have now taken part in the Life Science Pitch Day at the IZB for the third time and I am always impressed: Realy exciting biotech projects, a high density of investors and a fantastic network atmosphere.

Dr. Joachim Vogt, Director, Search and Evaluation International at AbbVie
The company presentations at the Life Science Pitch Day impressed us again this year. The founders' creative ideas and innovative solutions prove once again that we can still expect a lot from them in the future.

Dr. Sebastian Kreuz,Executive Director at Boehringer Ingelheim Venture Fund
The following project teams presented their innovative research at the 8th Munich Life Science Pitch Day in the Innovation and Start-Up Center for Biotechnology (IZB):
1. Atriva Therapeutics, Christian Pangratz: When prevention fails: An effective host cell-targeted therapy for severe RNA virus infections.
2. Booster Therapeutics, Dr. Diogo Feliciano: An approach to removing damaged proteins from cells to combat the accumulation of harmful proteins that occurs in many diseases such as Parkinson's.
3. CARTemis Therapeutics, Dr. Anthea Wirges: Development of novel cancer immunotherapies for previously incurable cancers with the vision of making CAR-T cells available to patients worldwide.
4. CIS Pharma, Christoph Schäfer: Specializing in developing next-generation ADCs and radioligands targeting high unmet needs.
5. Genevieve, Dr. Melya Hughes Crameri: Developing an mRNA CRISPR platform for precision editing and general purpose applications.
6. khumbu.ai, Dr. Johannes Nissen-Meyer: Dedicated to finding a cure for diabetes through the revolutionary power of modern AI.
7. KyDo Therapeutics, Dr. Matthias Stein-Gerlach: Developing first-in-class, covalent, allosteric AKT inhibitors as next-generation novel cancer therapies.
8. Mallia Therapeutics, Prof. Dr. Steinkasserer: Developing a soluble CD83 molecule as a new therapeutic product for the topical treatment of hair loss.
9. PerioTrap, Pierre Tangermann: The company's goal is to transform oral health with oral microbiome modulators and sustainable therapy concepts.
10. Phialogics, Dr. Andreas Ernst: Developing next-generation biologics to treat patients with acute and chronic autoimmune diseases.
11. smartbax, Dr. Robert Macsics: Focuses on developing a new generation of antibiotics with novel dual mechanisms of action.
12. Somagenetix, Dr. Andrin Oswald: Developing precision therapies for high mortality diseases in the fields of immunology, neurology, and metabolic diseases using its Phagocure platform.
13. SRTD biotech, Dr. Bernd Hoffmann: Developing the first RNA-based platform technology for the use of selectively acting RNAs in various therapeutic areas.
14. Tcelltech, Prof. Michael Platten: Developing a personalized, rapid, and cross-cancer T-cell therapy based on an AI bioinformatics tool for TCR identification and a non-viral vector for gene delivery.
15. Thermosome, Dr. Pascal Schweizer: Novel tumor targeting approach enabling significantly increased local drug concentrations and better tumor penetration to improve clinical treatment efficacy.
16. Umlaut.bio, Bastian Linder/ Lars Steinmetz: Focusing on small molecule drugs targeting tRNA modifications as novel therapeutics against a variety of cancers.
Press photos for download: here.
About the Innovation and Start-up Center for Biotechnology (IZB) in Martinsried near Munich
The Fördergesellschaft IZB mbH, founded in 1995, operates the innovation and start-up centers for biotechnology in Planegg-Martinsried and Freising-Weihenstephan and has developed into a leading biotechnology center. Almost 50 biotech companies with over 700 employees are currently based on 26,000 m2. Here, work is being done on developing drugs for the most serious diseases, such as cancer, Alzheimer's and various autoimmune diseases. A key criterion for the success of the IZBs is the physical proximity to cutting-edge research on the Martinsried/Großhadern campus and the Weihenstephan campus. The new infrastructure measures such as the Faculty Club G2B (Gateway to Biotech), the IZB Residence CAMPUS AT HOME, the two kindergartens Bio Kids and Bio Kids2 as well as the two restaurants SEVEN AND MORE and The Bowl Food Lounge are location factors that are highly appreciated by the company founders. Successful companies that emerged from the IZB include Corimmun (now Janssen-Cilag), Crelux (now WuXi App Tec), Exosome Diagnostics (now Bio-Techne), ibidi, Immunic Therapeutics, Medigene, Micromet (now Amgen), MorphoSys, Octopharma, Rigontec (now MSD) or SIRION Biotech (now Kleiner Perkins).
Press contact and image material requests:
Susanne Simon, Head of Press and Public Relations
Innovation and Start-Up Center for Biotechnology (IZB)
Am Klopferspitz 19, D-82152 Planegg-Martinsried, phone: +49 (0)89/55 279 48-17, email: simon@izb-online.de;
Website: www.izb-online.de
About the High-Tech Gründerfonds
The seed investor High-Tech Gründerfonds (HTGF) finances technology start-ups with growth potential and has supported more than 700 start-ups since 2005. With the start of the fourth fund, the HTGF manages around 1.4 billion EUR. The team of experienced investment managers and start-up experts supports the young companies with know-how, entrepreneurial spirit and passion. The focus is on high-tech start-ups in the areas of digital tech, industrial tech, life sciences, chemistry and related business areas. To date, external investors have invested more than 4.5 billion EUR of capital in more than 2,000 follow-up financing rounds in the HTGF portfolio. The fund has also successfully sold shares in more than 170 companies.
The fund investors in the public-private partnership include the Federal Ministry for Economic Affairs and Climate Protection, KfW Capital and 45 companies from various sectors.
Media contact
High-Tech Gründerfonds Management GmbH
Tobias Jacob, Senior Marketing & Communications Manager
T.: +49 228 – 82300 – 121
t.jacob@htgf.de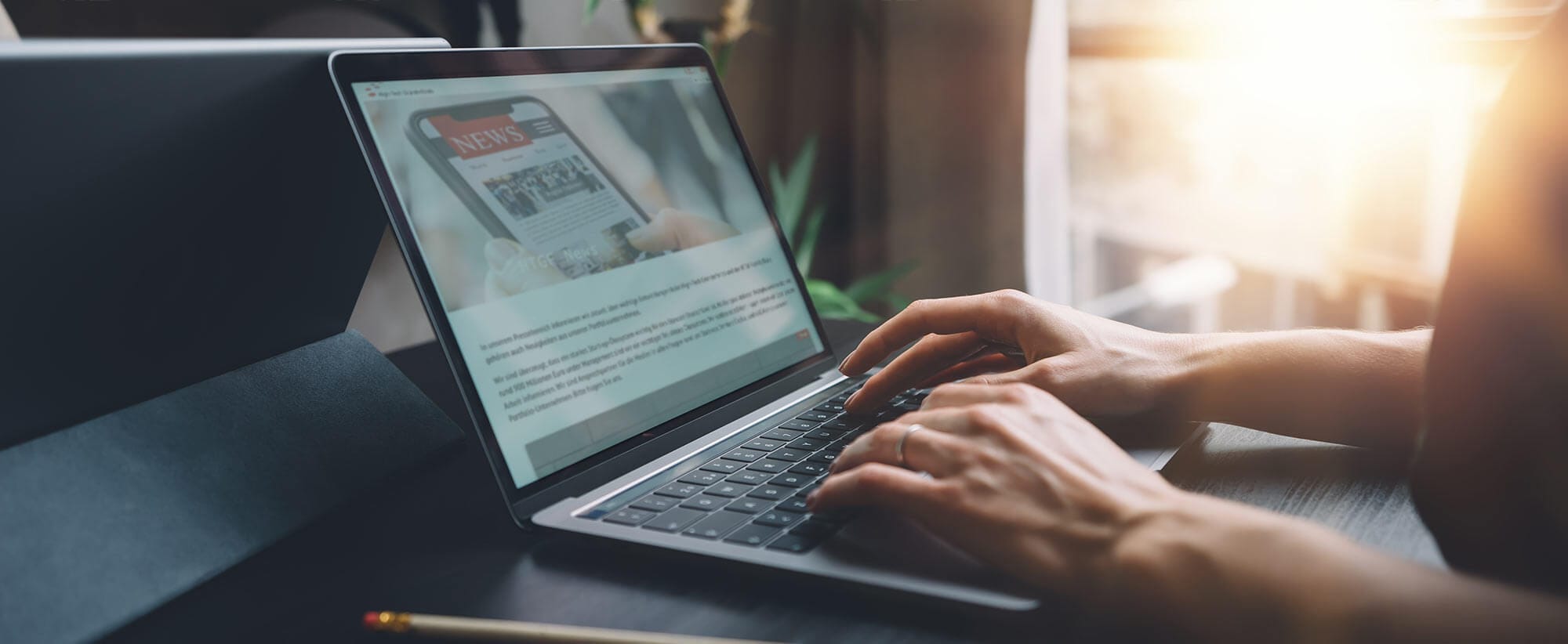 Stay up to date
Subscribe now and receive the latest press releases on investments and other news from High-Tech Gründerfonds. We inform you about important developments at HTGF and provide you with interesting news from our portfolio. Whether it's a successful exit, a new exciting investment or HR news – you'll be the first to know!