Phytonics secures seven-digit investment to make solar panels glare-free and more efficient
March 16, 2023
Karlsruhe, 16. März, 2023 –Phytonics, a pioneer in the field of PV module coating, has successfully closed a seven-digit Seed funding round. High-Tech Gründerfonds (HTGF), one of Europe's leading seed investors, EIT InnoEnergy, the innovation engine for sustainable energy across Europe, as well as the renowned Karlsruhe Institute of Technology (KIT) and business angels are participating in the round. The new capital will be used for further development and market launch of the revolutionary anti-reflective coating for solar modules.
---
Phytonics' novel coating is based on micro- and nanostructures that enable up to 10 % higher annual electrical energy yields through higher efficiency in capturing and converting sunlight, while at the same time making the modules glare-free. The glare-free guarantee allows to open up new areas for solar parks and installations, such as the surroundings of airports, motorways and railway tracks, but also in an urban context, where reflective solar modules are often unwelcome or even prohibited.
We are very pleased to receive this support in our mission to revolutionise the PV industry. This funding will allow us to advance our research and bring this breakthrough technology to market, expected by the end of 2023, to make solar energy a practical and efficient option for all.

Dr. Ruben Hünig, Co-CEO of Phytonics
The Phytonics anti-reflective film is the result of more than seven years of research and development. With its combined micro- and nanostructure, it replicates the epidermis of rose petals over a large area. It almost completely suppresses reflection for all wavelengths and angles of incidence of light. This makes it far superior to conventional anti-reflective coatings leading to annual gains in electricity generation of up to ten percent for solar modules.
To compete with other world regions like China, Europe will have to play to its strengths and bring the most advanced PV products to market, at industrial scale. Phytonics' solution for anti-reflective coating is an excellent example of how that can practically look like. The technology has the potential to significantly increase the efficiency of solar modules and make them a preferred option for homes, businesses and even large-scale power generation.

Christian Müller, Member of the Executive Board of EIT InnoEnergy and CEO for the DACH region
The expansion of the photovoltaic industry is urgently needed to meet climate targets. However, it is limited by problems such as glare from solar modules. That is why we are excited to support the KIT spin-off Phytonics in its unique solution for completely glare-free modules that also convert light into electricity much more efficiently.

Dr. Katharina Peters, Investment Manager at HTGF
Phytonics is a High-Tech spin-off of KIT, the bionic technology is based on several years of research work. KIT already supported the commercialization of the technology within the framework of funding projects of the Federal Ministry for Economics Affairs and Climate Protection. We are very pleased to now accompany the company's growth together with the other investors of the Seed financing round.

Dr. Eric Braun, Investment Manager at KIT
---
About Phytonics
The KIT spin-off Phytonics, founded in 2021, wants to make a significant contribution to the energy transition. While the market launch of the Phytonics coating is planned in the anti-glare segment, the long-term ambition is to establish the Phytonics coating as a general market standard in PV, to strengthen the European solar industry and to accelerate decarbonisation.
Contact
Moritz Luck, Co-CEO
M: +49 1522 7346843
info@phytonics.tech
About EIT InnoEnergy
EIT InnoEnergy operates at the centre of the energy transition and is the leading innovation engine in sustainable energy, bringing the technology and skills required to accelerate decarbonization goals. Recognized in 2022 as the most active energy investor globally (Pitchbook) and one of Europe's most active deeptech investors (Sifted), EIT InnoEnergy backs innovations across a range of areas. These include energy storage, transport and mobility, renewables and sustainable buildings and cities – leveraging its trusted ecosystem of 1200+ partners and 29 shareholders. The +180 portfolio companies are on track to generate €72.8 billion in revenue and save 1.1G tons of CO2e annually by 2030. EIT InnoEnergy is the driving force behind three strategic European initiatives which include the European Battery Alliance (EBA), the European Green Hydrogen Acceleration Center (EGHAC), and the European Solar PV Industry Alliance (ESIA). EIT InnoEnergy was created in 2010 and is supported by the European Institute of Innovation and Technology (EIT), an independent EU body set up in 2008 to drive innovation and entrepreneurship across Europe. Today, EIT InnoEnergy has offices across Europe and in Boston, US. www.innoenergy.com
About Karlsruher Institut für Technologie (KIT)
Being "The Research University in the Helmholtz Association", KIT creates and imparts knowledge for the society and the environment. It is the objective to make significant contributions to the global challenges in the fields of energy, mobility, and information. For this, about 9,800 employees cooperate in a broad range of disciplines in natural sciences, engineering sciences, economics, and the humanities and social sciences. KIT prepares its 22,300 students for responsible tasks in society, industry, and science by offering research-based study programs. Innovation efforts at KIT build a bridge between important scientific findings and their application for the benefit of society, economic prosperity, and the preservation of our natural basis of life. KIT is one of the German universities of excellence.
As a strategic partner, KIT participates in high-tech spin-offs based on KIT research services or KIT intellectual property. In this way, KIT strengthens knowledge and technology transfer through start-ups and shareholdings and complements the classical exploitation channels of contract research, research co-operations, and licensing of industrial property rights. By bundling IP with the expertise carriers in one company, the exploitation probability of technologies is increased. KIT thus makes an active contribution to the exploitation of technologies at a very early stage of development.
About High-Tech Gründerfonds
The seed investor High-Tech Gründerfonds (HTGF) finances tech start-ups with growth potential and has supported 700 start-ups since 2005. With the launch of its fourth fund, HTGF now has about 1.4 billion euros under management. Its team of experienced investment managers and start-up experts support young companies with expertise, entrepreneurial spirit and passion. HTGF's focus is on high-tech start-ups in the fields of digital tech, industrial tech, life sciences, chemistry and related business areas. To date, external investors have injected more than 4.5 billion euros of capital into the HTGF portfolio via more than 2,000 follow-on financing rounds. In addition, HTGF has already successfully sold shares in more than 160 companies.
Fund investors in this public-private partnership include the German Federal Ministry for Economic Affairs and Climate Action, KfW Capital and 45 companies from a wide range of industries.
Media contact
High-Tech Gründerfonds Management GmbH
Stefanie Grüter, Partner Communications & Relations
T.: +49 228 – 82300 – 188
s.grueter@htgf.de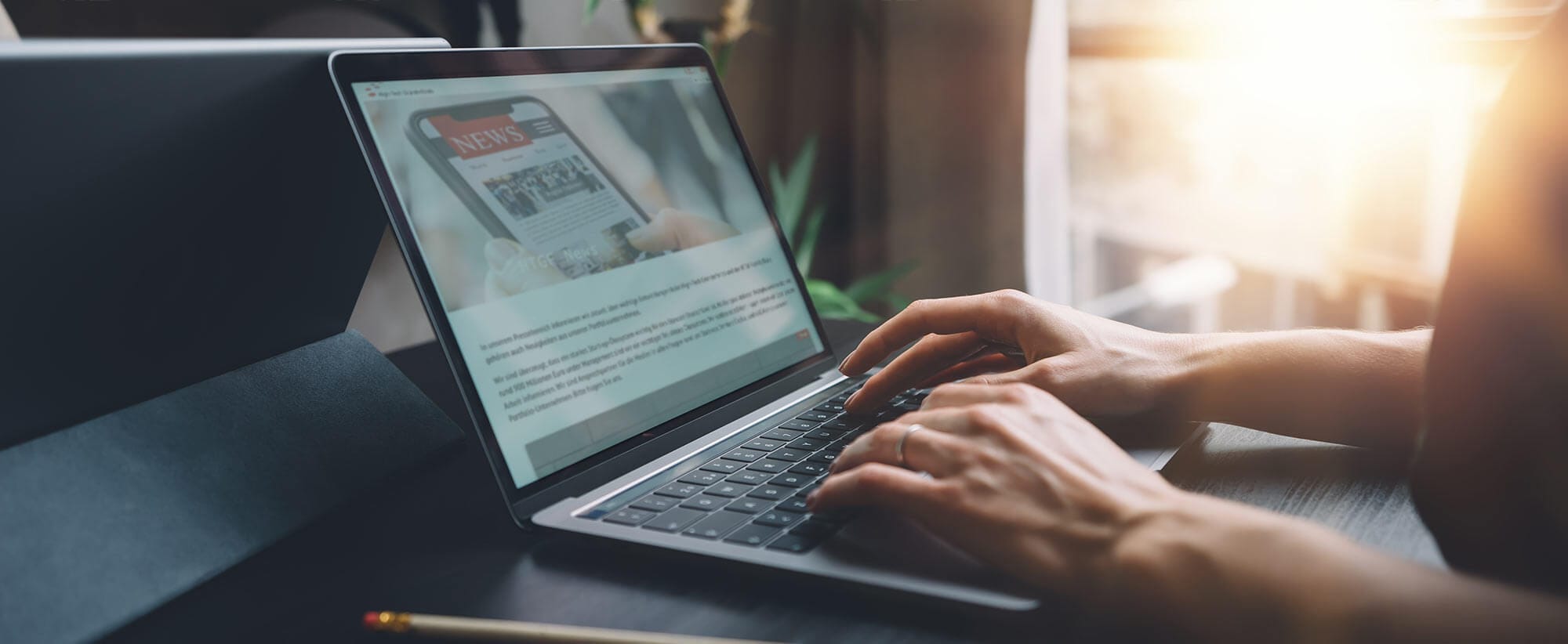 Stay up to date
Subscribe now and receive the latest press releases on investments and other news from High-Tech Gründerfonds. We inform you about important developments at HTGF and provide you with interesting news from our portfolio. Whether it's a successful exit, a new exciting investment or HR news – you'll be the first to know!