Dr. Angelika Vlachou and Stefanie Grüter appointed partners at High-Tech Gründerfonds
September 29, 2022
Dr. Angelika Vlachou and Stefanie Grüter to become partners at High-Tech Gründerfonds effective 1 October 2022
Dr. Angelika Vlachou to further expand her duties within the Life Sciences unit at HTGF's Berlin office in her new role as partner
Stefanie Grüter to assume responsibility for marketing, communications and relationship management in her new position
---
Bonn/Berlin, 29 September 2022 – High-Tech Gründerfonds, leading seed investor in Germany, has appointed Stefanie Grüter and Dr. Angelika Vlachou as partners, with both set to assume their new roles on 1 October 2022. The appointment of these new partners will allow the seed investor to continue its growth trajectory.
Dr. Angelika Vlachou has been working on HTGF's Life Sciences team since 2021. She can look back on a highly successful career in financing, from the seed phase and growth financing to licensing deals, numerous exits and IPOs. In her role as partner, she will be based at HTGF's Berlin office, where she will leverage her experience to further expand the company's life sciences activities.
Dr. Angelika Vlachou holds a PhD in biology. She began her career in investment banking and has now been working in the field of venture capital for over a decade. Her most recent role prior to joining HTGF was at Brandenburg Kapital. She also previously worked at a contract development and manufacturing organisation (CDMO) in the biopharmaceutical industry.
Stefanie Grüter joined the HTGF team in 2018 and since then has been responsible for marketing and communications. In August of this year, she also assumed responsibility for relationship management at HTGF. These two areas have now been combined to form the "Communications & Relations" department, which Grüter will head up from October in her role as partner. Together with her team, she is responsible for coordinating and steering all topics relating to communication, marketing, events and overarching network management.
Stefanie Grüter is an experienced communications expert who has spent most of her career working in the consumer goods industry. Prior to joining HTGF, she held managerial positions at Galeria Kaufhof, Beiersdorf and K+S Aktiengesellschaft.
We've made two strong additions to our partner structure. I'm delighted to see Stefanie Grüter and Dr. Angelika Vlachou join the HTGF leadership team as partners. They are both outstanding individuals who have played a key role in making HTGF even stronger thanks to their experience and expertise. The new partners will see their fields of responsibility grow, underlining once more our versatility and courage to embrace change. On behalf of the entire leadership team, I'd like to express how pleased we are to welcome them as partners.

Dr. Alex von Frankenberg, Managing Director of High-Tech Gründerfonds
About High-Tech Gründerfonds
The seed investor High-Tech Gründerfonds (HTGF) finances tech start-ups with growth potential and has supported over 680 start-ups since 2005. With the launch of its fourth fund, HTGF now has over 1.3 billion euros under management. Its team of experienced investment managers and start-up experts support young companies with expertise, entrepreneurial spirit and passion. HTGF's focus is on high-tech start-ups in the fields of digital tech, industrial tech, life sciences, chemistry and related business areas. To date, external investors have injected more than 4 billion euros of capital into the HTGF portfolio via more than 1,900 follow-on financing rounds. In addition, HTGF has already successfully sold shares in more than 160 companies.
Fund investors in this public-private partnership include the German Federal Ministry for Economic Affairs and Climate Action, KfW Capital and the Fraunhofer-Gesellschaft along with over 40 companies from a wide range of industries.
Media contact
High-Tech Gründerfonds Management GmbH
Tobias Jacob, Marketing & Communications Manager
T.: +49 228 – 82300 – 121
t.jacob@htgf.de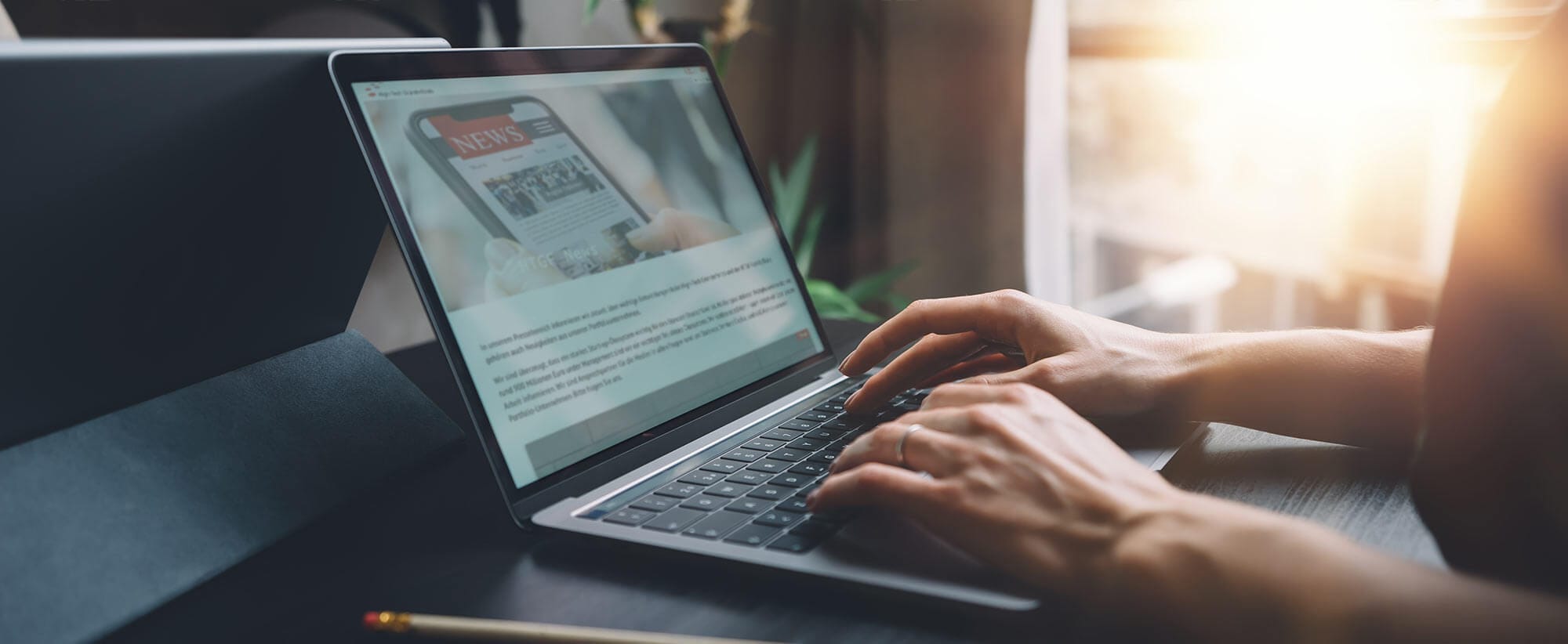 Stay up to date
Subscribe now and receive the latest press releases on investments and other news from High-Tech Gründerfonds. We inform you about important developments at HTGF and provide you with interesting news from our portfolio. Whether it's a successful exit, a new exciting investment or HR news – you'll be the first to know!