MYR GmbH Announces 10 million $ Financing Round After Successful Clinical Phase 2a
October 31, 2014
Further product development to combat hepatitis delta virus infection received a boost today thanks to commitments from MYR GmbH investors Maxwell Biotech Venture Fund and High-Tech Gruenderfonds. The combined investment of 7.9 million Euro (approximately $10 million) will be used by MYR for further development of Myrcludex B, a first-in-class drug for the treatment of chronic hepatitis B (HBV) and D (HDV) virus infections.
Dmitri Popov, Managing Partner of Maxwell Biotech Fund said: "We are excited by compelling results of Phase 2a clinical trials and especially by the potential of the drug to open a new era for hepatitis delta patients. As investors, we remain strongly committed to the company. The new round will support the transition of MYR`s lead compound into the pivotal stage."
Chronic hepatitis delta is the most severe form of viral hepatitis; up to 60-80% of affected individuals develop liver disease and cirrhosis. Treatment with interferon alpha is the only currently available therapy, with a 30-40% response rate; however, many patients experience relapse, making treatment options out of reach for the majority of the patients. Worldwide, around 15 to 20 million people are infected with HDV.
"Hepatitis delta remains a major health problem even in the countries which have routine HBV vaccination programs, said Bernd Goergen, Investment Director of HTGF. "In EU and US, around 250,000 individuals are chronically HDV infected; the public health burden of the disease consequences is very high. Myrcludex B has the potential to become a new therapy standard and to create a significant market opportunity. We are very excited to continue support for this promising project together with our partner Maxwell Biotech Venture Fund".
Myrcludex B has shown antiviral efficacy in a Phase 2a trial in chronically HBV infected patients. In another proof-of-concept trial in HDV co-infected patients, the drug demonstrated a strong effect as monotherapy and in combination with pegylated interferon. The company plans initiation of a pivotal clinical program in hepatitis delta in the first quarter of 2015.
About MYR GmbH
MYR GmbH is a German biotechnology company developing Myrcludex B, a drug for the treatment of chronic hepatitis B and delta virus infections. The drug inhibits the recently identified HBV receptor on the hepatocyte surface and prevents the infection of the healthy cells and viral spreading within the liver. The company was founded in 2010 and is based in Burgwedel, Germany.
Contact:
MYR GmbH
Dr. med. Alexander Alexandrov, Medical Director / COO
e-mail: alexandrov@myr-pharma.com
About Maxwell Biotech Venture Fund
Maxwell Biotech Venture Fund (MBVF) is the first Russian venture fund fully dedicated to investments in the life sciences sector. The fund has been created with the participation of the Russian Venture Company (RVC). MBVF relies on an experienced international team of managers and financial and industry experts and has offices in Moscow and Boston. To date, MBVF has invested in 9 companies: OncoMax (oncology), NeuroMax (neuroscience), MetaMax (oncology & metabolic diseases), Infectex (infectious diseases), CardioNova (cardiovascular diseases), Hepatera (hepatology), Osteros Biomedica (cancer induced bone diseases), Eleventa (inflammatory respiratory diseases) and Photonics (novel lasers for medicine and dentistry). Products in these companies originated either from Russian scientists or were licensed for commercialization in Russia from international biotech, pharmaceutical and medical device companies.
Contact:
Maxwell Biotech Group
Alexey Eliseev, Managing Director
Office: +1 (857) 2847220 ext. 153
e-mail: aeliseev@maxwellbiotech.com
About High-Tech Gruenderfonds
High-Tech Gruenderfonds invests in young, high potential high-tech start-ups. The seed financing provided is designed to enable start-ups to take an idea through prototyping and to market launch. Typically, High-Tech Gruenderfonds invests EUR 500,000 in the seed stage, with the potential for up to a total of EUR 2 million per portfolio company in follow-on financing. Investors in this public/private partnership include the Federal Ministry of Economics and Energy, the KfW Banking Group, as well as strategic corporate investors including ALTANA, BASF, Bayer, B. Braun, Robert Bosch, CEWE, Daimler, Deutsche Post DHL, Deutsche Telekom, Evonik, Lanxess, media + more venture Beteiligungs GmbH & Co. KG, METRO, Qiagen, RWE Innogy, SAP, Tengelmann and Carl Zeiss. High-Tech Gruenderfonds has about EUR 576 million under management in two funds (EUR 272 million HTGF I, EUR 304 million HTGF II).
Contact:
High-Tech Gründerfonds
Dr. Bernd Goergen, Investment Director
Office: + 49 228 82300-136
b.goergen@htgf.de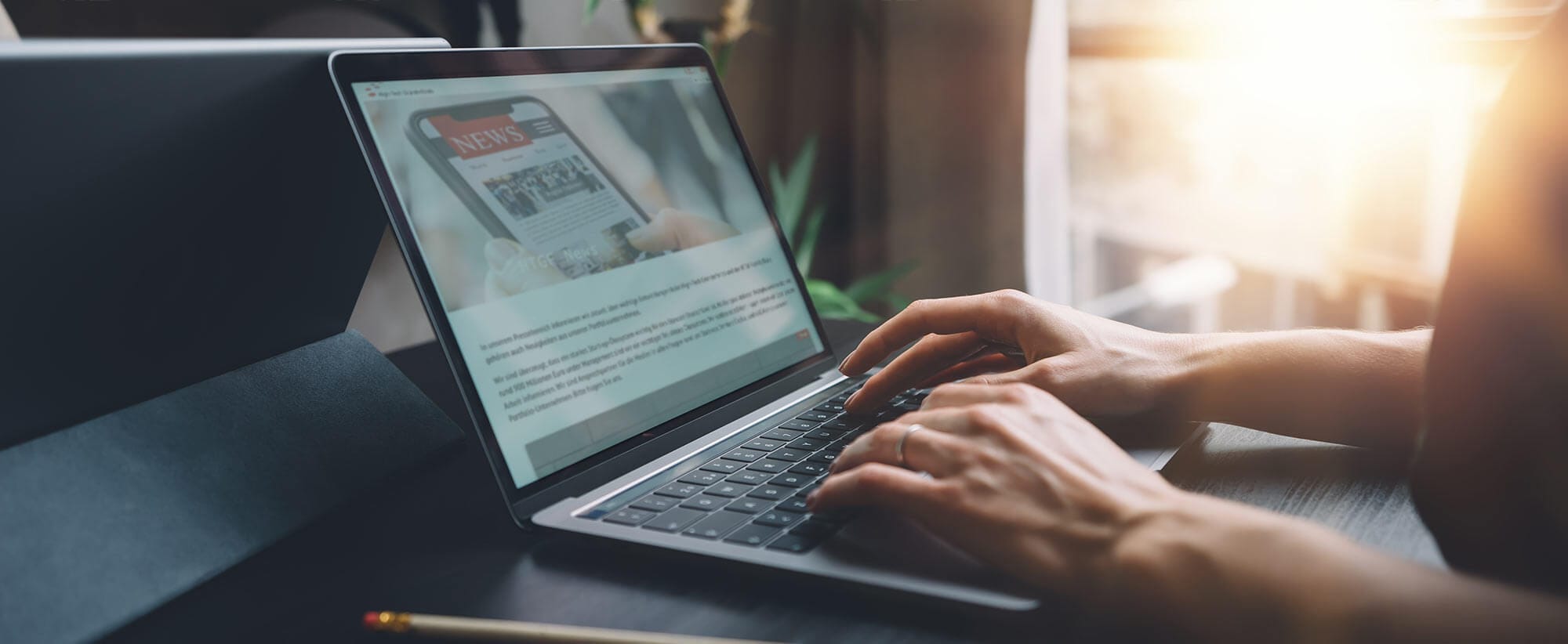 Stay up to date
Subscribe now and receive the latest press releases on investments and other news from High-Tech Gründerfonds. We inform you about important developments at HTGF and provide you with interesting news from our portfolio. Whether it's a successful exit, a new exciting investment or HR news – you'll be the first to know!