Mobile learning start-up doinstruct closes seven-figure financing from High-Tech Gründerfonds and Born2Grow
August 9, 2022
Rethinking employee training, integration, and communication: doinstruct develops a low-threshold, multilingual mobile training solution for frontline workers. The software enables companies to train their employees and service providers by smartphone, across supply chains and in any location. With its strong new partners doinstruct hopes to revolutionize in-company employee training and push ahead with product development and the expansion of the company into new sectors.
doinstruct is revolutionizing training, instruction, and certification of frontline workers with a scalable product perfectly suited to customer requirements. In addition to exciting customers, we were also convinced by the long experience of the team, which will enable them to evolve to a leading player in the market.

Christian Arndt – Senior Investment Manager HTGF
While employees with a fixed desktop workstation increasingly make use of e-learning tools, for 80% of workers, so-called frontline workers without a fixed desktop workstation, there are very few training solutions that really reach all users. Examples of this are employees in logistics, healthcare, food production, catering, retail or facility management.
In these sectors there are not only many unskilled international employees and high fluctuation rates but also a high demand for regular training courses and instruction.
In order to onboard, train, and integrate frontline workers, doinstruct has developed a webapp which interacts with employees on their private smartphone in their respective native language and prepares them for their job. The startup relies not only on intuitive, barrier-free operation, but also provides its clients with a library of high quality, industry-specific training videos.
We are very proud to have two great sparring partners in Born2Grow and HTGF. Together we will be able to push the education of many people to a new level.

Charlotte Rothert, co-founder of doinstruct
By using doinstruct, companies can significantly improve the training experience of their employees while saving up to 50% of the costs. In addition, managers have time again to focus on strategic tasks instead of dealing with recurring training and its preparation.
Training and continuing education of frontline employees will be highly relevant in the future due to the shortage of skilled workers and increasing legal requirements. With its 360° training software for frontline workers, doinstruct is revolutionizing the certification and training market. Compared to existing classroom-based training courses, doinstruct's training method is much more efficient and cost-effective. We look forward to cooperating with doinstruct's experienced and highly-motivated team!

Manuel Böhringer – Investment Manager BORN2GROW GmbH & Co. KG
---
About doinstruct
doinstruct was founded in Osnabrück in 2021 by Daniel Marinkovic and Charlotte Rothert. A few months later, experienced executive director Thorsten Groß rounded off the team. The three partners, who perfectly complement one another, got to know each other during a digital training project in the food industry. They came up with the idea to develop a low-threshold, multilingual mobile training solution for frontline workers. By focusing on its target group doinstruct succeeded, within a few months from the launch of the MVP, in convincing food production companies, medium-sized enterprises and family businesses to use their software. The startup now employs a 12-person team consisting, among others, of software developers, education experts, and designers. doinstruct set itself the task of developing highly user-centered training software which can easily be implemented in companies and reaches 100% of employees.
Contact
Charlotte Rothert, Founder and Managing Director
doinstruct Software GmbH
charlotte@doinstruct.com
About BORN2GROW
BORN2GROW (B2G) is a Heilbronn-based and internationally active seed fund that focuses on investments in high-growth startups in future-oriented technologies such as Life Sciences, CleanTech, Artificial Intelligence & Machine Learning, IoT, Hardware & Robotics, and Software. B2G was founded in 2013 and supports its portfolio companies with capital, know-how and its extensive network. Since its inception, the fund has actively supported more than 25 portfolio companies. B2G works together with other VC funds and business angels.
B2G is a subsidiary of ZFHN Zukunftsfonds Heilbronn, a family office that focuses on networking activities and investments in the region of Heilbronn-Franken. In this context, the cooperation between national and international start-ups and medium-sized companies from the region is intensified.
Media Contact
Katharina Heim
Zukunftsfonds Heilbronn GmbH & Co. KG
T.: 07131/ 87 31 83-17
kh@zf-hn.de
Investor Contact
Manuel Böhringer
BORN2GROW GmbH & Co. KG
Manuel Böhringer Investment Manager
T.: +49 171 8363630
manuel.boehringer@born2grow.de
About High-Tech Gründerfonds
High–Tech Gründerfonds (HTGF) is a seed investor that finances high-potential, tech-driven start-ups. With around EUR 900 million in total investment volume across three funds and an international network of partners, HTGF has already helped forge more than 670 start-ups since 2005. With the start of HTGF IV, more than EUR 400 million in fund volume will be added in the fall of 2022. Driven by their expertise, entrepreneurial spirit and passion, its team of experienced investment managers and startup experts help guide the development of young companies. HTGF's focus is on high-tech start-ups in the fields of digital tech, industrial technology, life sciences, chemistry and related business areas. To date, external investors have injected more than EUR 4 billion into the HTGF portfolio via more than 1,900 follow-on financing rounds. HTGF has also successfully sold interests in more than 160 companies.
Fund Investors in the public-private partnership include the Federal Ministry for Economic Affairs and Climate Action, KfW Capital, the Fraunhofer-Gesellschaft and many companies from a wide range of industries.
Media Contact
High-Tech Gründerfonds Management GmbH
Stefanie Grüter, Head of Marketing & Communications
T.: +49 228 82300-188
s.grueter@htgf.de
Investor Contact
High-Tech Gründerfonds Management GmbH
Christian Arndt, Senior Investment Manager
T.: +49 228 82300-171
c.arndt@htgf.de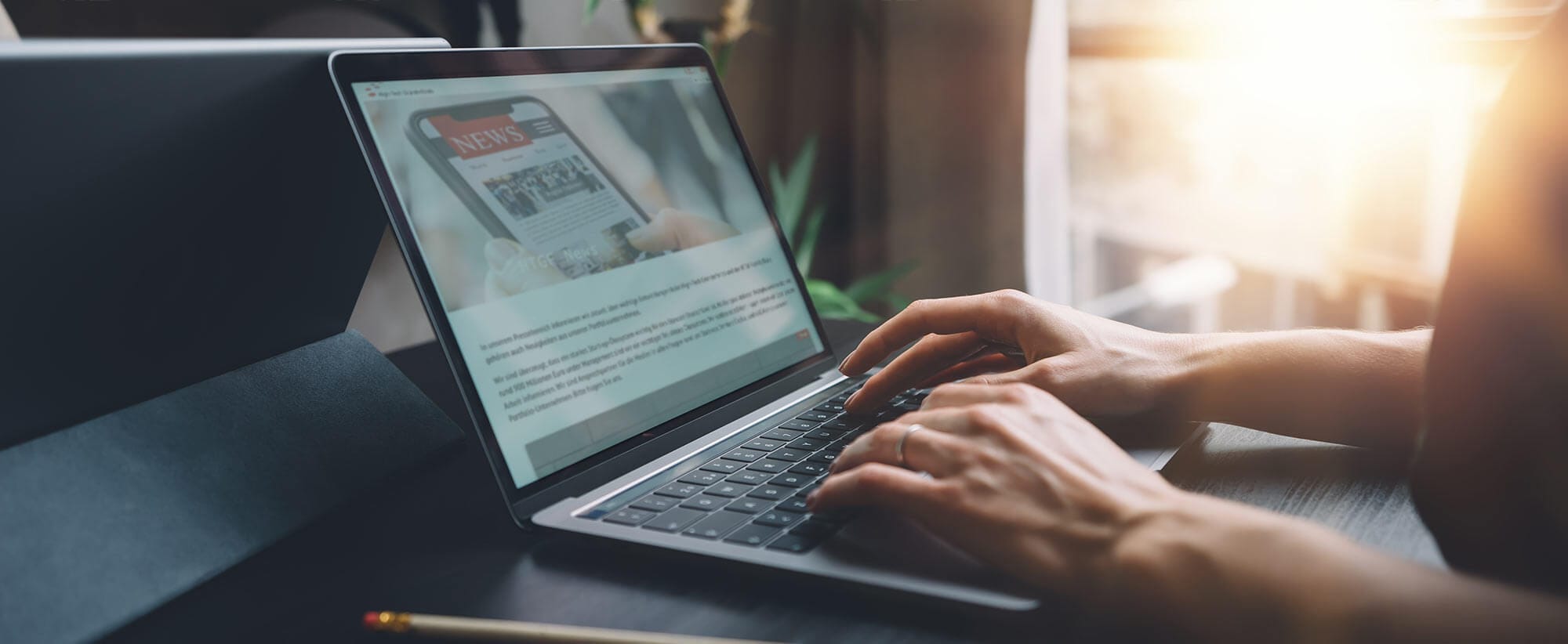 Stay up to date
Subscribe now and receive the latest press releases on investments and other news from High-Tech Gründerfonds. We inform you about important developments at HTGF and provide you with interesting news from our portfolio. Whether it's a successful exit, a new exciting investment or HR news – you'll be the first to know!