Mental fitness for office: MINDANCE digitizes mental wellbeing in companies and receives a seven-figure sum in seed financing
January 31, 2020
Ever more companies recognize that the mental fitness status
of their employees is mission critical in achieving strategic and
operational goals. Employees who care about their mental fitness show
higher motivation, satisfaction and hence work more efficiently. First,
this leads to positive effects on the employees themselves and second it
generates considerable competitive advantages for employers.
For the first time, the MINDANCE platform provides its
customers with a tailor-made package of digitalized training programs
and actions to maintain and promote the mental fitness status of their
employees.
High-Tech Gründerfonds (HTGF), Technologiegründerfonds
Sachsen (TGFS), Elevation Investments and a business angel are jointly
investing a seven-figure sum. The fresh equity capital will be used for
the further development of the MINDANCE platform, customer acquisition,
cooperation with health insurance companies and the expansion of the
MINDANCE team.
Mental illnesses are on the rise everywhere. Stress, overwork and
psychological pressure in the work environment are main causes.
Therefore, companies are looking for innovative solutions to maintain
and promote the mental fitness status of their employees. In contrast to
countless B2C apps available online, MINDANCE offers its corporate
clients a comprehensive solution package. 'Blended User Interaction' is
the secret sauce of MINDANCE and includes the customized use of digital
tools and training programs, coaches, workshops and webinars. MINDANCE
ensures a substantially higher utilization grade of its products and
services used by employees while creating positive effects for its
corporate customers.
"Our mission is to make mental fitness an integral part of corporate HR policies. That is how we want to conquer increasing mental illness rates in the work environment. MINDANCE empowers its corporate customers to directly invest into the mental fitness of their employees for the first time. We are delighted to have a strong investor consortium on board and we are poised to roll-out our solution and grow MINDANCE strongly in the quarters ahead", explains Robin Maier, Co-Founder and CEO of MINDANCE.
"The MINDANCE solution has convinced us because actually it is relevant for each and any company playing an essential role associated with long-term employee retention and reduction of business risks. We also see high scaling potential in partner sales with health insurance companies", says Daniela Bach, Investment Manager of High-Tech Gründerfonds. "Over the past year, MINDANCE has made great progress in platform and product development and has therefore been able to start signing up reputable customers," adds Christian John, Investment Manager of Technologiegründerfonds Sachsen.
"Mental fitness is currently in transition to mainstream. Within the next five years, mental workouts will be as common as gym workouts are today," says Markus Krischmann, Co-Founder and Managing Director of Elevation Investments. "In this context, the development of digital tools in combination with non-digital actions, i.e. a symbiosis of technology and personal interaction, is key to us. This is where the MINDANCE team has fully convinced us with their platform".
About MINDANCE
The Leipzig startup was founded in 2017 by Robin Maier, Lukas Stenzel and David Schumann and shortly afterwards was accepted to the SpinLab Startup Accelerator. Since then, clients such as BOSCH and AOK PLUS have been acquired. At the end of last year, a cooperation agreement was also concluded with a German health insurance company. MINDANCE clients thus receive a financial subsidy of up to 100% for the use of MINDANCE. This year this model is to be rolled out on a large scale in cooperation with other health insurance companies.
Contact
Mindance GmbH
Robin Maier
Birkenstraße 6
04177 Leipzig
robin@mindance.de
www.mindance.de
About TGFS
TGFS provides technology-oriented founders with venture capital for the seed and start-up phase. The fund, initiated by the Free State of Saxony, was launched in 2008 with a volume of 60 million euros and was topped up to more than 124 million euros in March 2016. The target companies of the TGFS are young, innovative, technology-oriented founders and companies which belong to the ICT, new media, semiconductor technology, microsystem and sensor technology, new materials, medical technology and environmental and energy technology sectors. TGFS focuses on young companies with headquarters or business premises in Saxony.
Contact
Technologiegründerfonds Sachsen
Christian John
Anton-Graff-Straße 20
01309 Dresden
T.: +49 351 4409 132
christian.john@tgfs.de
www.tgfs.de
About Elevation Investments
Elevation Investments was founded early 2019 by business angels Markus Krischmann, Bernd Krczal and Dr. Alfred Liebich and invests into the segment of 'Personal Growth'. Elevation Investments focuses on start-ups that support people in elevating themselves. After a first investment in the field of 'Alternative Proteins', MINDANCE is the second portfolio company of Elevation Investments.
Contact
Elevation Investments GmbH
Markus Krischmann
Albertgasse 40/18
1080 Wien
markus@elevation-investments.com
www.elevation-investments.com
About High-Tech Gründerfonds
High-Tech Gründerfonds (HTGF) is a seed investor that finances high-potential, tech-driven startups. With EUR 895.5 million in total investment volume across three funds and an international network of partners, HTGF has already helped forge more than 570 startups since 2005. Driven by their expertise, entrepreneurial spirit and passion, its team of experienced investment managers and startup experts help guide the development of young companies. HTGF's focus is on high-tech startups in a range of sectors, including software, media, internet, hardware, automation, health care, chemistry and life sciences.
To date, external investors have injected over EUR 2.4 billion into
the HTGF portfolio via more than 1,500 follow-on financing rounds. HTGF
has also successfully sold interests in more than 100 companies.
Investors in this public-private partnership include the Federal
Ministry For Economic Affairs and Energy, the KfW Capital, and
Fraunhofer-Gesellschaft e.V., as well as the companies ALTANA, BASF,
BAYER, B.Braun, Boehringer Ingelheim, Robert Bosch, BÜFA, CEWE, Deutsche
Post DHL, Dräger, Drillisch AG, EVONIK, EWE AG, FOND OF, Haniel,
Hettich, Knauf, Körber, LANXESS, media + more venture Beteiligungs GmbH
& Co. KG, PHOENIX CONTACT, Postbank, QIAGEN, RWE Generation SE, SAP,
Schufa, Schwarz Gruppe, STIHL, Thüga, Vector Informatik, WACKER and
Wilh. Werhahn KG.
Contact
High-Tech Gründerfonds
Daniela Bach
Schlegelstraße 2
53113 Bonn
T.: +49 228 82300 – 154
d.bach@htgf.de
www.htgf.de/en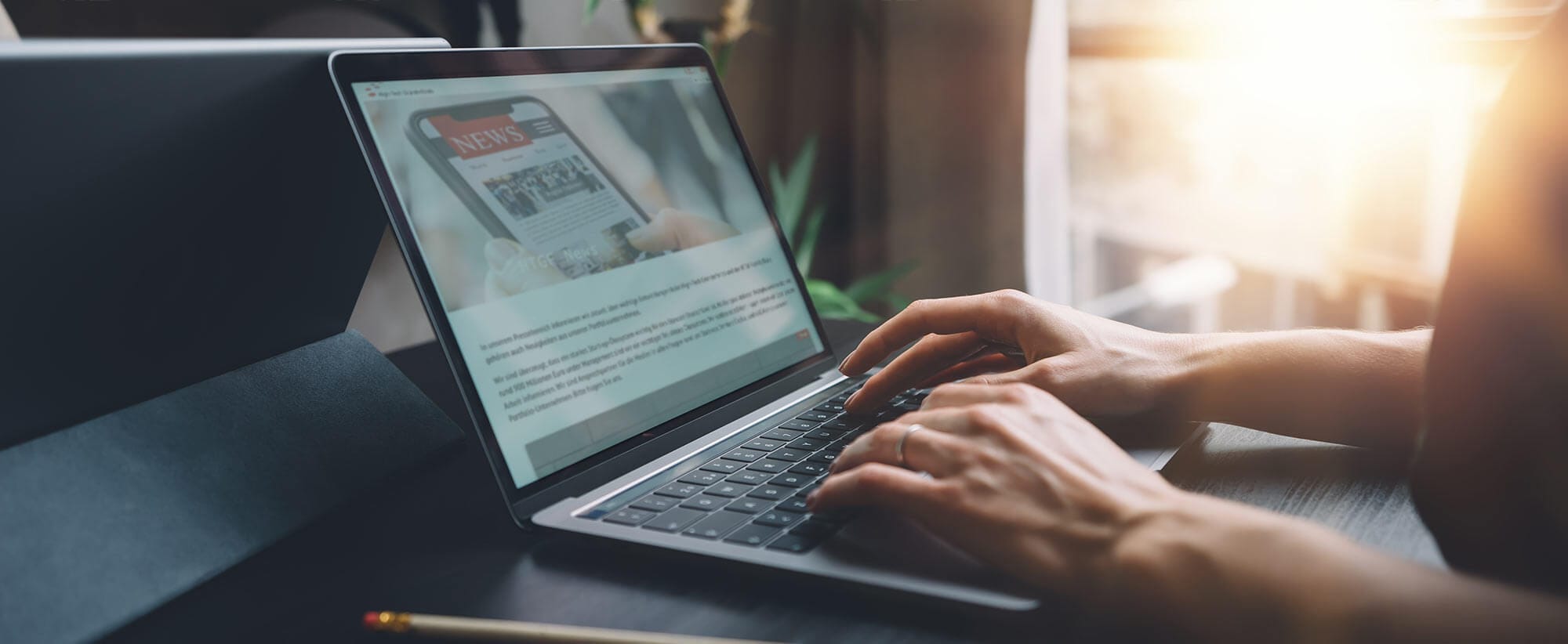 Stay up to date
Subscribe now and receive the latest press releases on investments and other news from High-Tech Gründerfonds. We inform you about important developments at HTGF and provide you with interesting news from our portfolio. Whether it's a successful exit, a new exciting investment or HR news – you'll be the first to know!