medineering GmbH, a Munich based medtech company, closes seed investment round
September 23, 2014
Innovative robotic products for the minimally invasive surgery
medineering GmbH successfully closed its first investment round in August 2014. The High-Tech Gründerfonds (HTGF), Bayern Kapital, Born2Grow as well as a consortium of business angels will be supporting the Munich medtech company in the future. The investors were intrigued by medineering's product portfolio and its potential to optimize the workflow within  operating theatres. The investment will now be used for developing and refining the products and for paving the way for market entry.
The Munich based company medineering GmbH develops and manufactures  highly intelligent and integrated  (mechatronical) assistive systems for the minimally invasive head surgery (ENT surgery and neurosurgery). The modular product portfolio consists of passive and active robotic parts, which can be adapted to the required technical and surgical needs to support the surgeon with the holding and positioning of surgical instruments.
"While performing minimally invasive surgical procedures in or through the nose, the surgeon even today is forced to operate with one hand only, because the surgeon needs to hold supporting instruments, such as the endoscope, in the other hand. Within very close proximity to highly complex anatomical structures such as the brain, eyes, vessels, and nerves, the surgeon has to therefore drill and burr without the help of a second hand", explains the co-founder of medineering, Dr. Maximilian Krinninger. Dr. Stephan Nowatschin, CEO and the second co-founder of medineering, forecasts a high demand for their products because of their potential to make the surgical workplace more efficient, to standardize the surgical workflow and to make the processes and procedures within the operating theatres safer and less invasive for the patients.
"The bimanual surgical technique allows for time savings of up to 20%  – clinics will therefore be able to improve efficiency, their degree of capacity utilization within their operating theatres and ultimately their rate of return. We predict that an amortisation of our assistive systems will be possible  within two years", says Dr. Stephan Nowatschin. "In addition, we anticipate that our technology will become the pioneer for even more complex minimally invasive interventions – one obvious area of application would be the endoscopic transnasal approach to the pituitary gland to allow for the removal of brain tumors through the nose".
medineering's product portfolio addresses the quickly growing computer-aided and endoscopic surgery markets. The overall market for computer-aided surgery will grow to $24,6 bn in 2014. The market for endoscopic head surgery is forecasted to be $4,8 bn in 2016. Because of medineering's highly compact and modular design, it will be possible to use medineering's assistive systems for a variety of other surgical disciplines (e.g. neurosurgery and CMF surgery). The robotic systems that are currently available on the market cannot be used for head surgery due to their large design and technical constraints.
"We anticipate high demand and great market acceptance for medineering's product portfolio to help surgeons in their daily routine", explain Dr. Sebastian Schöfer, investment manager at HTGF, and Bernd Schafberger, investment manager at Bayern Kapital. "medineering's products are specifically tailored for head surgeries, differentiate themselves therefore greatly  from their competitors, and open up new opportunities for the upcoming robot-assisted, highly intelligent operating theatres."
About medineering
medineering is a medical technology company, which specializes in the development, patenting, and selling of innovative, robotic systems for the minimally invasive head surgery. The product portfolio consists of a modular set of surgical manipulators, which allow clinics and surgeons to choose the degree of automation and functionality, depending on the specific surgical requirements and financial constraints.
Contact:
medineering GmbH
Dr. Stephan Nowatschin / Dr. Maximilian Krinninger
Am Technologiepark 10
82229 Seefeld
Tel.: +49 8152 9990-250
Fax: +49 8152 9990-253
info@medineering.de
https://www.medineering.de
About Born2Grow
BORN2GROW is a German Venture Capital Fund founded in the beginning of 2013. With the initial investment of up to EUR 500,000 early stage companies can develop their products up to market maturity and deliver a proof of concept.
BORN2GROW puts a lot of emphasis in its network with widely known Business Angels and additional Venture Capital Funds. As a result of its focus on high tech technologies, the goal of Born2Grow is not only to support companies financially but also with know how which it gains throughout its network.
Contact:
BORN2GROW GmbH & Co KG
Günter Steffen
Edisonstraße 19
74076 Heilbronn
Tel.: +49 7131 38294-72
Fax: +49 7131 38294-88
info@born2grow.de
www.born2grow.de
About Bayern Kapital / Seedfonds Bayern
Bayern Kapital was founded in 1995 by the initiative of the Bavarian State Government in the context of the "Bavarian Future Initiative" in order to provide venture capital in particular for young innovative Bavarian companies. Bayern Kapital is the regional point of contact for founders looking for capital and has invested over 195 million euros into more than 225 innovative high-tech companies.
Contact:
Bayern Kapital GmbH
Bernd Schafberger
Beteiligungsmanager
Ländgasse 135 a
84028 Landshut
Tel: +49 871 92325-16
schafberger@bayernkapital.de
https://www.bayernkapital.de
About High-Tech Gruenderfonds
High-Tech Gruenderfonds invests in young, high potential high-tech start-ups. The seed financing provided is designed to enable start-ups to take an idea through prototyping and to market launch. Typically, High-Tech Gruenderfonds invests EUR 500,000 in the seed stage, with the potential for up to a total of EUR 2 million per portfolio company in follow-on financing. Investors in this public/private partnership include the Federal Ministry of Economics and Energy, the KfW Banking Group, as well as strategic corporate investors including ALTANA, BASF, Bayer, B. Braun, Robert Bosch, CEWE, Daimler, Deutsche Post DHL, Deutsche Telekom, Evonik, Lanxess, media + more venture Beteiligungs GmbH & Co. KG, METRO, Qiagen, RWE Innogy, SAP, Tengelmann and Carl Zeiss. High-Tech Gruenderfonds has about EUR 576 million under management in two funds (EUR 272 million HTGF I, EUR 304 million HTGF II).
Contact:

High-Tech Gründerfonds Management GmbH
Dr. Sebastian Schöfer
Schlegelstraße 2
53113 Bonn
Tel.: +49 228 823001-00
Fax: +49 228 823000-50
s.schoefer@high-tech-gruenderfonds.de
www.high-tech-gruenderfonds.de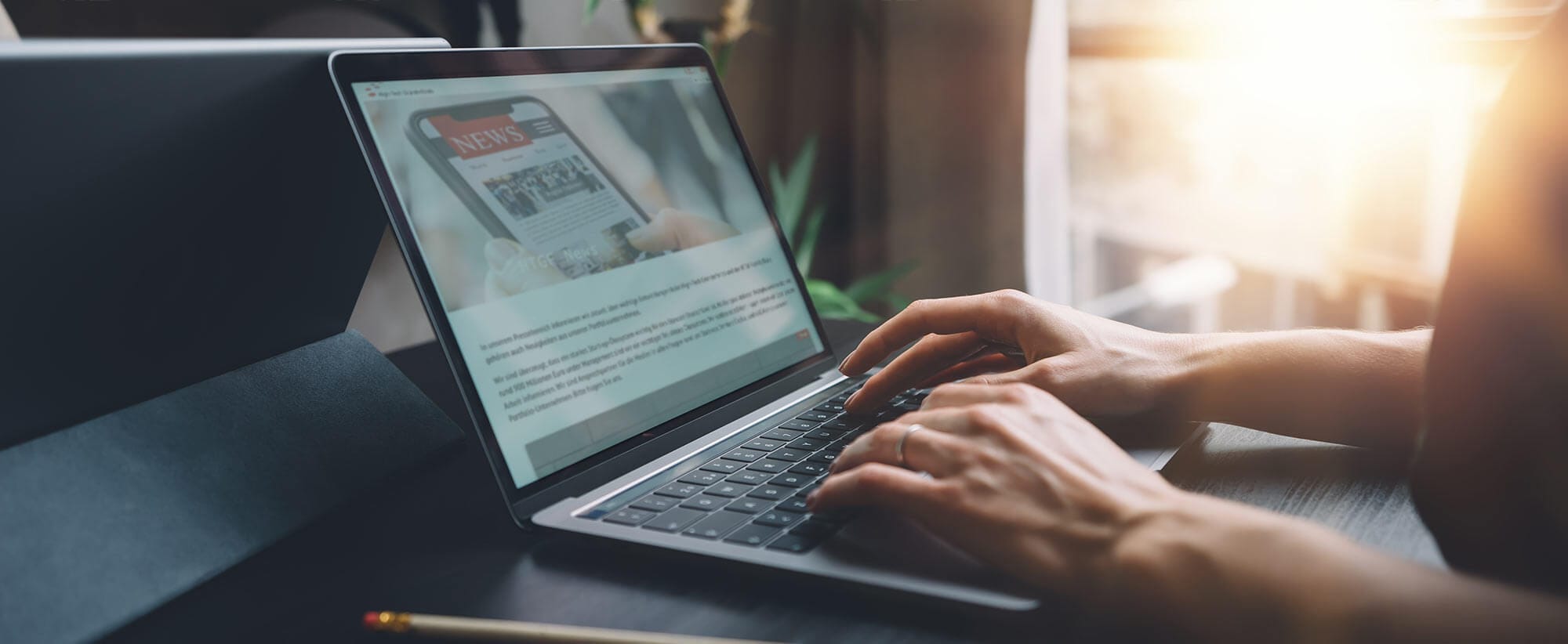 Stay up to date
Subscribe now and receive the latest press releases on investments and other news from High-Tech Gründerfonds. We inform you about important developments at HTGF and provide you with interesting news from our portfolio. Whether it's a successful exit, a new exciting investment or HR news – you'll be the first to know!