Bringing medium-sized businesses into the future together: Maschinenraum cooperates with Germany's leading venture capitalists
April 26, 2023
Maschinenraum, the ecosystem transforming German-speaking family businesses, is allying with Germany's leading venture capitalists (VCs). The strategic partnerships allow the now nearly 70 family-owned companies to directly engage with renowned venture capitalists and start-ups to better prepare for the future. For the cross-industry network of family businesses, the partnerships are another opportunity to jointly solve the most pressing questions and tasks of forward-looking transformations.
Capnamic, Earlybird Venture Capital, Headline, High-Tech Gründerfonds, La Famiglia, Lakestar, Project A and VSquared – the first VCs to join Maschinenraum's mission– are among the leading venture capitalists in the German-speaking region. In total, they bring an investment volume of more than € 7.5 billion, hold stakes in more than 50 unicorns and have active investments in more than 1.100 start-ups.
For the family businesses that join forces at Maschinenraum, the partnerships meet a great need. They give them access to the latest technologies and knowledge, shared market and trend intelligence, inspiration and sparring for new business models, and an extensive network into the investor and start-up landscape – with the opportunity to discuss or implement common things in a protected setting.
It remains our goal to promote collaboration, innovation and co-creation among family businesses and thus make Germany more sustainable as a business location. The new partnerships are in line with our credo 'Stronger together'. Relying on our existing partnerships with renowned German universities, the expert network of VCs and start-ups, and 70 family businesses from a wide range of industries, we are building bridges for the exchange of experience and knowledge, as well as the opportunity for joint co-creation.

Maschinenraum co-managing director Tobias Rappers
The family businesses can validate trends identified by the VCs in practice. At the same time, VC portfolio companies gain the opportunity to present their solutions geared toward challenges of the SMEs, directly to the relevant decision-makers. That gives these start-ups a chance to match new ideas with actual needs at an early stage or to test innovative solutions in practice.
Maschinenraum is an ideal partner for us to network the competencies of start-ups with the challenges of medium-sized and family-run companies. From the experience of more than 700 investments in high-tech start-ups, we know that young companies can support established companies with their products and solutions to position themselves for the future. With their fast decision-making processes, family-owned companies are ideal partners for start-ups to master key challenges such as the energy transition or to address opportunities such as those in artificial intelligence or new work.

Klaus Lehmann, Partner at High-Tech Gründerfonds
To facilitate exchanges between VCs, their portfolio companies and member companies, Maschinenraum relies on its strength as a mediator and enabler of family businesses. Thus, pitch and exchange events, offers for project support and moderation, and impulses on industry and technology trends are planned – virtually and on-site in the ecosystem's Berlin coworking space. More than 20 innovators, investors, start-ups and founders such as Dance, Aware Health, or CoZero are already sitting side-by-side with many family businesses.
About Maschinenraum
Maschinenraum, a shared ecosystem from Mittelstand for Mittelstand, unites German SMEs and family businesses to boldly shape the future. Already nearly 70 family-owned companies – including Viessmann, Fiege Logistik, STIHL and Mast-Jägermeister – have joined Maschinenraum in order to jointly drive the digital and sustainable transformation of medium-sized businesses.
maschinenraum.io
About High-Tech Gründerfonds
The seed investor High-Tech Gründerfonds (HTGF) finances tech start-ups with growth potential and has supported more than 700 start-ups since 2005. With the launch of its fourth fund, HTGF now has about 1.4 billion euros under management. Its team of experienced investment managers and start-up experts support young companies with expertise, entrepreneurial spirit and passion. HTGF's focus is on high-tech start-ups in the fields of digital tech, industrial tech, life sciences, chemistry and related business areas. To date, external investors have injected more than 4.5 billion euros of capital into the HTGF portfolio via more than 2,000 follow-on financing rounds. In addition, HTGF has already successfully sold shares in more than 160 companies.
Fund investors in this public-private partnership include the German Federal Ministry for Economic Affairs and Climate Action, KfW Capital and 45 companies from a wide range of industries.
Media contact
High-Tech Gründerfonds Management GmbH
Stefanie Grüter, Partner Communications & Relations
T.: +49 228 – 82300 – 188
s.grueter@htgf.de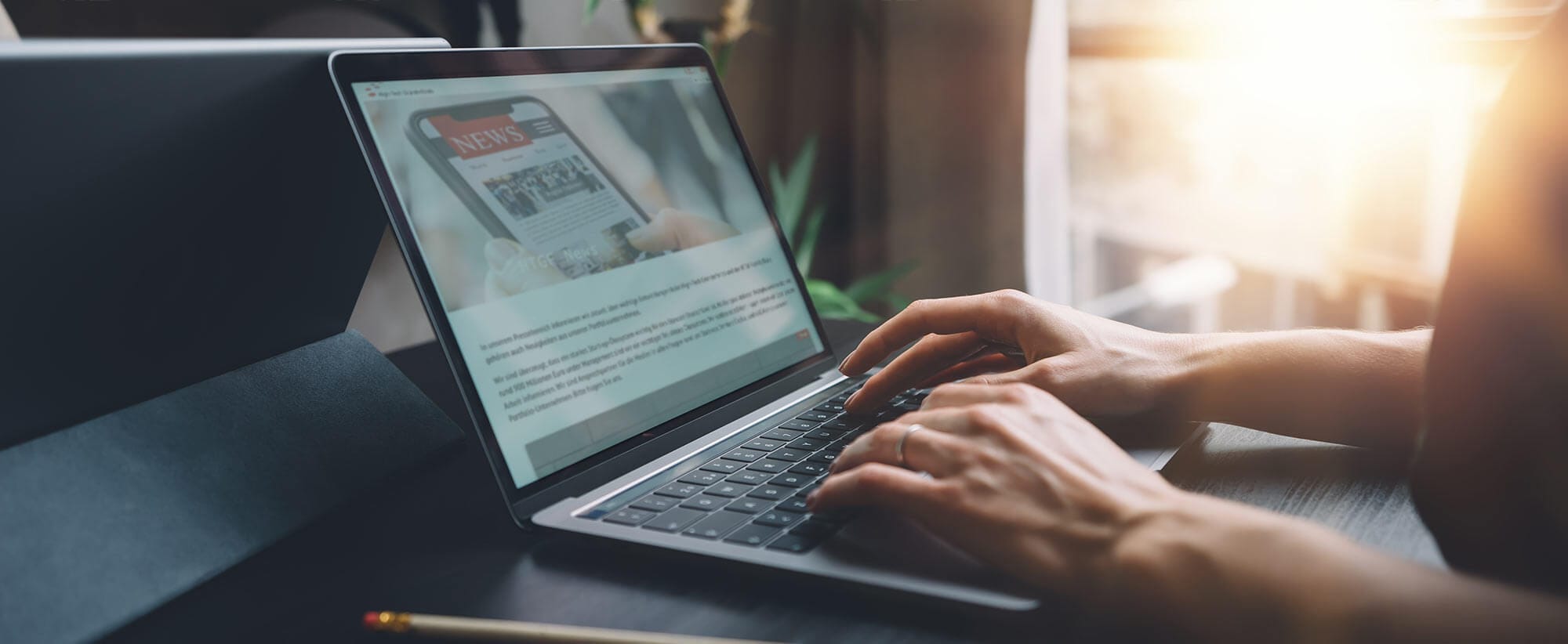 Stay up to date
Subscribe now and receive the latest press releases on investments and other news from High-Tech Gründerfonds. We inform you about important developments at HTGF and provide you with interesting news from our portfolio. Whether it's a successful exit, a new exciting investment or HR news – you'll be the first to know!