Investment in virtual power plant
May 19, 2010
Together with Neuhaus Partners and Business Angels, High-Tech Gründerfonds invests in Next Kraftwerke GmbH. This new, Cologne-based technology business specialises in the marketing of microgeneration plant on the electrical power market. In particular, Next integrates emergency power generators, cogeneration units and biogas plants by means of intelligent networking on what is known as the minute reserve market.
In conjunction with partners experienced in this market, the Company covers the entire spectrum of services from modifying and linking microgeneration plant through to electricity trading and operations management. Pooling such plants makes unused resources available to the electricity market. Next thereby makes a contribution to more efficient, environmentally-friendly and therefore forward-looking power supply.
Based on their scientific work at the University of Cologne's Institute of Energy Economics, the founders developed the idea for setting up a virtual power plant. Next endeavours to systematically put its scientific findings into practice.
"The strong penetration of renewable energy has in recent years sharply increased the flexibility demands on the German electricity market. Next Kraftwerke is the link between microgeneration plant and the electricity market. Microgeneration units can now be employed in a targeted way depending on the electricity market's demand," says Jochen Schwill, Technical Director, in describing Next Kraftwerke GmbH's activity.
"We are pleased to have found committed investors who are convinced by our products," says Hendrik Sämisch, Next Kraftwerke GmbH's Commercial Director. "On this financial footing, numerous microgeneration plants can now be used more efficiently by being integrated into our virtual power plant."
Both the innovative business concept and the visionary start-up team quickly convinced High-Tech Gründerfonds: "We are confident that Next Kraftwerke offers plant operators significant added value and will thereby tap additional income potential," expounded Klaus Lehmann, High-Tech Gründerfonds' Senior Investment Manager.
Contact
Next Kraftwerke GmbH
Hendrik Sämisch, Jochen Schwill
Lichstraße 43 g
50825 Köln / Deutschland
Tel.: +49 221 35553435
Fax: +49 221 35553436
info@next-kraftwerke.de
www.next-kraftwerke.de

About Neuhaus Partners
Neuhaus Partners GmbH is among the leading venture capital companies in Europe, and invests primarily in information technology businesses. Since Neuhaus Partners was established in 1998 it has invested in 54 ventures – in 47 of these as lead investor. Track record: two IPOs, eighteen trade sales, three buy-backs and ten insolvencies. Neuhaus Partners is meanwhile investing from its third-generation fund.
Contact:
Neuhaus Partners GmbH
Peter Gombert
Jungfernstieg 30
20354 Hamburg
Tel.: +49 40 3552820
Fax: +49 40 35528239
gombert@NeuhausPartners.com
www.NeuhausPartners.com
About High-Tech Gründerfonds
The High-Tech Grunderfonds invests risk capital in young, high-potential technology companies that convert promising research results in business success. By means of the seed financing the start-ups shall carry on with the R & D project until the provision of a prototype or a "proof of concept" or until the lancing on the market. The High-Tech Grunderfonds has a funds volume of about 272 million EUR. Investors of the Public Private Partnership are the German Federal Ministry for Economy and Technology, the KfW Banking Group and the six industrial company groups BASF, Deutsche Telekom, Siemens, Robert Bosch, Daimler, and Carl Zeiss.
Contact:
High-Tech Gründerfonds Management GmbH
Klaus Lehmann
Senior Investmentmanager
Ludwig-Erhard-Allee 2
53175 Bonn
Tel.: +49 228 96568500
Fax: +49 228 96568550
info@high-tech-gruenderfonds.de
www.high-tech-gruenderfonds.de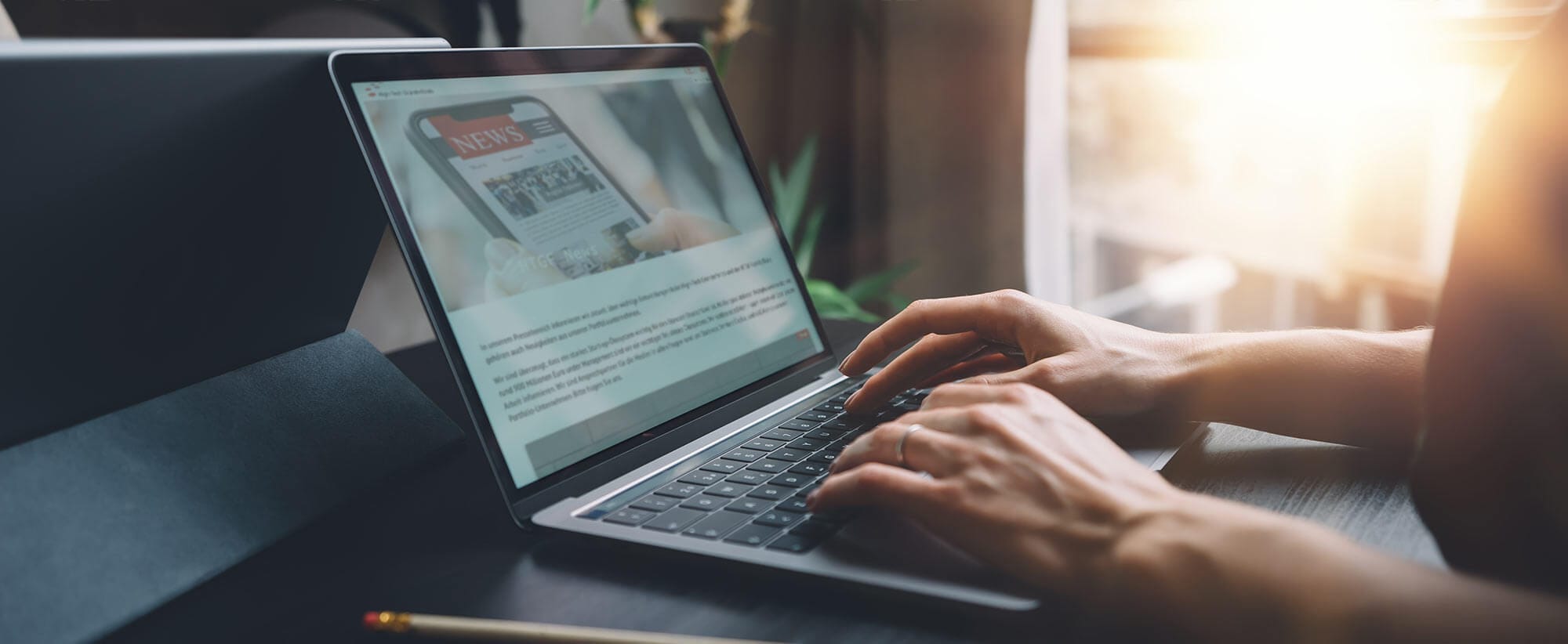 Stay up to date
Subscribe now and receive the latest press releases on investments and other news from High-Tech Gründerfonds. We inform you about important developments at HTGF and provide you with interesting news from our portfolio. Whether it's a successful exit, a new exciting investment or HR news – you'll be the first to know!