​​​​​viboo closes CHF 1.5m seed round to fully commercialize its predictive energy efficiency platform to decarbonize buildings
September 14, 2023
High-Tech Gründerfonds, Swisscom Ventures and Rainmaking Impact have invested CHF 1.5 million into Swiss climate tech start-up viboo.
The seed round showed strong investor interest and confidence in viboo's innovative energy-saving solutions for buildings.
viboo will use the funding to scale up the commercialization of its proven Predictive Control as a Service platform, capitalizing on the upcoming heating season to make a significant impact in decarbonizing buildings.
Zürich, Switzerland – viboo, a software company making buildings more energy efficient, has successfully closed a CHF 1.5 million seed funding round with investments from High-Tech Gründerfonds, Swisscom Ventures and Rainmaking Impact. The round was oversubscribed, reflecting strong investor confidence and interest in the company's potential to decarbonize buildings, and will be used to scale up the commercialization of the technology.
Buildings account for 40% of Europe's energy consumption, with existing buildings offering significant untapped potential for energy savings. A building's heating and cooling systems are typically controlled via room thermostats or thermostatic valves. However, even smart thermostats often cannot make optimal decisions to control a room's temperature as underlying control principles rely on heuristics or simple feedback principles. Integrating measurement and forecasting data and combining it with Artificial Intelligence is crucial to make a building truly energy efficient.
viboo has developed a Predictive Control as a Service platform (PCaaS), empowering smart thermostats of partnering manufacturers to fully deliver on their potential. Initially, the platform's algorithms learn the thermal behavior of a building. viboo's technology can then predict the building's temperature evolution, considering factors including the weather forecast and occupant preferences, and subsequently optimize the energy input into each room. By allowing smart thermostats to fully play to their strengths, viboo can lower a building's energy consumption.
This new investment will be used to ​scale up the ​​commercialization of​ viboo's technology in time for the upcoming heating season with a focus on light commercial buildings, especially those located in cities and municipalities. The Swiss climate tech start-up has already ​worked​ with industry-leading partners such as Danfoss, ABB, Netatmo, and Bouygues to fully validate its solution. During the last heating period impressive energy savings of 20-40% were achieved.
We showed during the last heating period that our technology works​,​ can deliver a real impact​ and that we're able to attract partners from the entire value chain​. With the next heating season coming up, we're ready ​to ​​scale up and fully tap into the light commercial buildings​. Our solution helps those buildings to save energy and offers a quick return on investment. We're grateful for the support from our investors and look forward to tackling the big issue of decarbonizing buildings together with them.

Felix Bünning, Founder and CEO of viboo
viboo is rooted in world-leading research at Empa and ETH Zurich, as well as other outstanding building automation labs at RWTH Aachen and Lawrence Berkeley National Lab. The company and their founders have won several prestigious awards, including a ​​BRIDGE fellowship, all Venture Kick stages, the Innobooster by Gebert Rüf Stiftung, the Swiss GreenTech Startup Battle, Empa Innovation Award and an ETH Medal.
viboo's decentralized approach is very promising. Their platform and algorithms are potentially game-changing for existing and even older buildings. The results from the last heating season show that viboo is ready to make a significant impact on the decarbonizing of buildings.

Gregor Haidl, Senior Investment Manager at High-Tech Gründerfonds
We're proud to invest in viboo. Swiss climate tech companies are known for the quality of their products and solutions and the impact that they can have. viboo has a strong team which combines an entrepreneurial mindset with strong technical foundations.

Res Witschi, Delegate for Sustainable Digitization at Swisscom
Digital technologies will be crucial to lower emissions in the building sector, and viboo's innovation can be implemented quickly and at scale to boost energy efficiency. Our investor syndicate is excited to support viboo's journey and their impact.

Alex Farcet, Co-founder at Rainmaking Impact
Notes for editors: Accompanying images can be downloaded via this link.
Media contact:
Jan Christoph Bohnerth, CEO, Life Size
jan@lifesizemedia.com
+49 (0)176 921 84 991
About viboo:
viboo makes buildings more energy efficient through its Predictive Control as a Service platform. Rooted in extensive research at Empa and ETH Zurich, the company empowers smart thermostats with predictive algorithms, reducing energy usage by 20-40% in both light-commercial and residential buildings. With partnerships across the value chain, including Danfoss, ABB, Netatmo and Bouygues, viboo is ready to make buildings more energy efficient and sustainable. To learn more, visit https://viboo.io/
About Rainmaking Impact
Rainmaking is one of the world's leading corporate innovation and venture development firms with 12 offices around the world, including major tech hubs such as London, Copenhagen, Dubai, Singapore, New York, and Sydney. They create, accelerate, and scale new business with the world's leading corporations and entrepreneurs to solve big problems.
Rainmaking has launched over 50 ventures worth over $1BN in value, including one of the world's most active global investors and accelerators, Startupbootcamp. Since 2006, they invested in nearly 900 startups who went on to raise almost $1bn. Rainmaking has partnered with 10% of the Fortune500 companies to bring new strategies and market-based solutions including IKEA, VISA, Airbus, Engie, HSBC, Jaguar among others. They are also a proud member of the UN Global Compact, driving major initiatives on a broad spectrum of social and environmental impact issues.
For more information please visit: https://rainmakingimpact.com/
About High-Tech Gründerfonds
The seed investor High-Tech Gründerfonds (HTGF) finances tech start-ups with growth potential and has supported more than 700 start-ups since 2005. With the launch of its fourth fund, HTGF now has about 1.4 billion euros under management. Its team of experienced investment managers and start-up experts support young companies with expertise, entrepreneurial spirit and passion. HTGF's focus is on high-tech start-ups in the fields of digital tech, industrial tech, life sciences, chemistry and related business areas. To date, external investors have injected about 5 billion euros of capital into the HTGF portfolio via more than 2,000 follow-on financing rounds. In addition, HTGF has already successfully sold shares in more than 170 companies.
Fund investors in this public-private partnership include the German Federal Ministry for Economic Affairs and Climate Action, KfW Capital and 45 companies from a wide range of industries.
Media contact
High-Tech Gründerfonds Management GmbH
Tobias Jacob, Senior Marketing & Communications Manager
+49 228 82300 121
t.jacob@htgf.de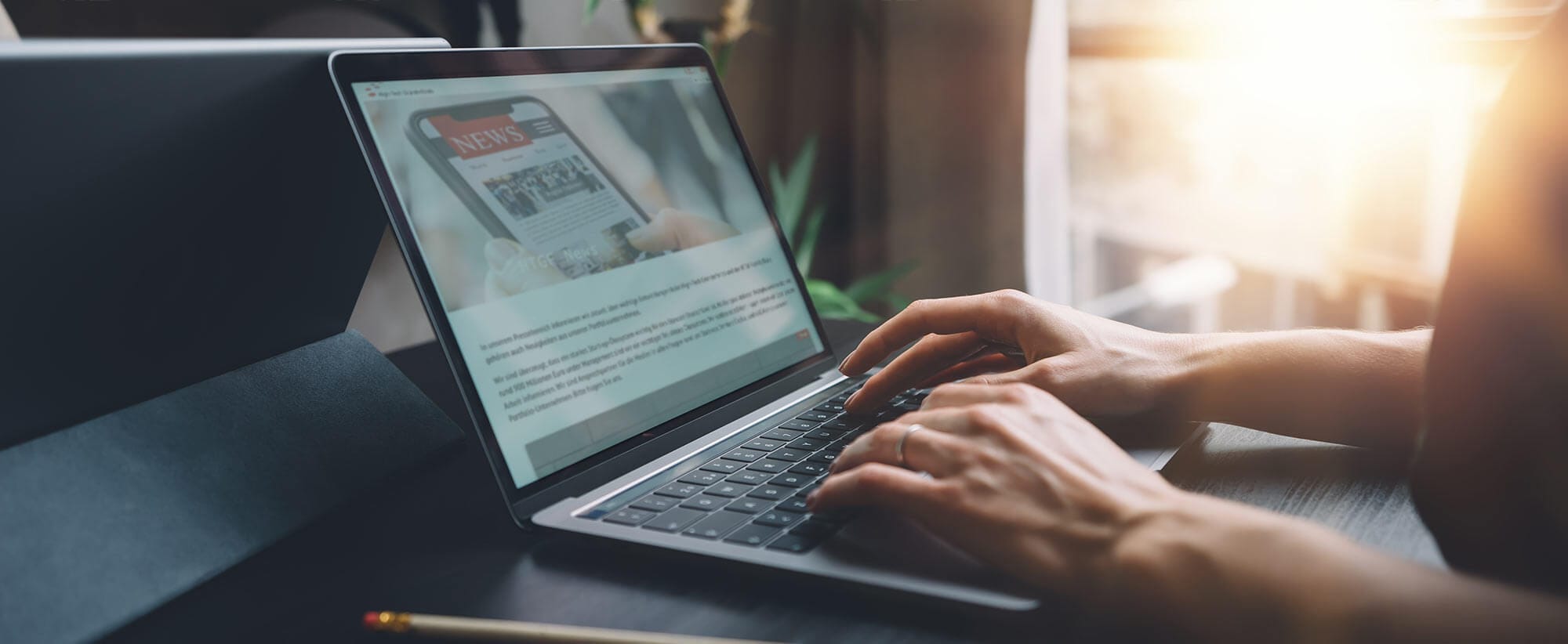 Stay up to date
Subscribe now and receive the latest press releases on investments and other news from High-Tech Gründerfonds. We inform you about important developments at HTGF and provide you with interesting news from our portfolio. Whether it's a successful exit, a new exciting investment or HR news – you'll be the first to know!