German robotic Start-up is Ready to Shape the Future of Automation in Textile Industry
August 9, 2023
Munich, Germany, 9 August 2023 – Munich-based deep tech start-up sewts closed a €7m series A financing round with an impressive set of top tier investors on board. The funding round was dominated by international leading industrial and tech investors: Emerald Technology Ventures, CNB Capital, EquityPitcher Ventures and Nabtesco Technology Venture as new investors, as well as further contributions from existing shareholders Bayern Kapital, APEX Ventures and HTGF. With the new funding sewts will accelerate with the roll-out of the sewts.VELUM systems across international laundries and enter new markets, such as the processing of clothing returns in e-commerce.
sewts automizes what others cannot. Whereas (bin-)picking of rigid materials like metals is quite easy for robots, handling deformable and soft materials (like textiles) is still unchartered territory for robotic automation. With its unique approach of combining AI, robotics and material simulation the 2019 founded company is changing this by providing robots with human-like perception and grasping capabilities, and making the automatic handling of textiles possible for the first time.
In 2022 sewts launched their first series-ready product sewts.VELUM – a robotic cell designed to help industrial laundries overcome challenging labor shortages and strengthen operating efficiencies. The system automatically picks crumpled, laundered towels and feeds them into folding machines to reduce manual workload at a human-like speed. The industrial laundry market is often underestimated but in fact it has a global market size of around €100bn annual revenue.
Furthermore, sewts is already developing additional use cases along the textile production life cycle as there is an unprecedented demand for automation solutions. sewts' new technology is not only needed to overcome labor shortage, but more importantly, it will help achieve global climate objectives and improve human working conditions: Bringing the production and recycling of textiles closer to consumer markets will significantly reduce transportation associated CO2 emissions, overproduction and waste. Whereas the automatic production of clothes is the long-term vision of sewts, the concrete next step is the automatic handling of returned clothes in e-commerce. With the support of the German Otto Group sewts has already created a prototype for this use case.
Our long-term vision is a "moonshot" idea – to revolutionize the production of textiles. To get there, we first dedicate ourselves to the most promising niche markets and then approach the big vision step by step.

Alexander Bley, Co-Founder and CEO
Physical AI will enable the automation of complex, laborious tasks which so far had to be done by humans. We think that, through physical AI freed up human capital will be one of the biggest productivity drivers in the next decade. Our investment in sewts comes from the conviction that this company has the ingredients to become one of the leaders in physical AI. As a first step, sewts entered the market by bringing industrial robots to commercial laundries for the first time, generating very strong market demand for its initial product sewts.VELUM.

Michal Natora, Investment Director at Emerald and lead investor
The new shareholder structure allows sewts to stepped out of the German robotics start-up landscape and to fulfil international growth ambitions. With the support of Emerald as a leading European tech VC aiming for a sustainable future, Nabtesco as global leader in providing technology for the robotics industry and finally CNB Capital and EquityPitcher Ventures both as well-known robotics investors, sewts is well suited to shape the future of automation in the textile industry.
Photo: sewts.VELUM | Source: sewts
---
About sewts
sewts is bridging one of the last gaps of automation and opening up entirely new spheres of application for robotics. By providing robots with human-like perception and grabbing skills, sewts makes the automatic handling of deformable materials possible. sewts' mission is to simplify complex manual labor into streamlined automation.
Contact
Alexander Bley
CEO & Co-Founder
alexander.bley@sewts.de
+49 176 31 46 44 90
About Emerald Technology Ventures
Emerald is a globally recognized venture capital firm building a sustainable future at the crossroads of industry and technology. Founded in 2000, it is a pioneer in open innovation, providing multi-national corporations with rich deal flow and insight in the sectors and markets of tomorrow. Emerald has managed and advised assets of over €1 billion from its offices in Zurich, Toronto and Singapore. The firm is dedicated to tackling big challenges in climate change and sustainability via over 500 venture transactions and five third-party investment mandates, including loan guarantees to over 100 start-ups.
For more information, please visit www.emerald-ventures.com.
About CNB Capital
CNB Capital is an independent technology investment firm headquartered in Vienna. The evergreen fund is privately owned and run, set up with a strong sense for long-term value creation. CNB Capital is looking for outstanding teams developing tech products addressing B2B industries. The investment focus centers on European companies in their market-entry phase and beyond.
About EquityPitcher Ventures
EquityPitcher is an early-growth Venture Capital firm that supports promising startups from the DACH region. Through close cooperation with renowned industry experts, investors and exit partners, we pave the way for entrepreneurs to attain the three decisive success factors: capital, know-how and network.
For more information, please visit www.equitypitcher.com
About Nabtesco Technology Ventures
Nabtesco Technology Ventures is a corporate venture fund launched in 2018 by Japan's Nabtesco Corporation, in partnership with Emerald Technology Ventures, a global leader in technology venture capital. The fund deepens Nabtesco's involvement in the development of disruptive ventures around the world, strengthening our pursuit of open innovation, a key pillar of our company's growth strategy. The EUR 75 million fund invests primarily, but not exclusively, in robotics, motors, sensors, additive manufacturing, artificial intelligence, and Internet of Things technologies. Nabtesco Technology Ventures reinforces Nabtesco Corporation's position as a global leader in manufacturing technology, accelerating investment and collaboration around the world.
For more information, please visit https://nabtesco-ventures.com/
About Bayern Kapital
Bayern Kapital GmbH, based in Landshut (Germany), is the venture/growth capital company of the Free State of Bavaria. It supports innovative high-tech companies in Bavaria through their various growth phases, from seed to later stage, with equity capital from EUR 0.25 to 25 million. Bayern Kapital often closes gaps in the VC area in proven consortium arrangements with private investors (business angels, family offices and corporate ventures).
About APEX Ventures
APEX Ventures is a European-based Venture Capital Firm investing in deep-tech start-ups focusing on unique and defendable intellectual property and above-average market potential. APEX funds have completed numerous investments in Europe and the U.S., among others in the fields of A.I. for medical applications, quantum and laser technologies, automation and robotics, computer vision, space and medical technologies, as well as digital forensics. APEX Ventures closely supports the founding teams in their go-to-market approaches to help accelerate international growth. APEX Ventures closely works with academic institutions, entrepreneurship programs, and other international VC partners to identify talented teams and support their ideas at an early stage.
More about APEX Ventures: www.apex.ventures
About High-Tech Gründerfonds
The seed investor High-Tech Gründerfonds (HTGF) finances tech start-ups with growth potential and has supported more than 700 start-ups since 2005. With the launch of its fourth fund, HTGF now has about 1.4 billion euros under management. Its team of experienced investment managers and start-up experts support young companies with expertise, entrepreneurial spirit and passion. HTGF's focus is on high-tech start-ups in the fields of digital tech, industrial tech, life sciences, chemistry and related business areas. To date, external investors have injected about 5 billion euros of capital into the HTGF portfolio via more than 2,000 follow-on financing rounds. In addition, HTGF has already successfully sold shares in more than 170 companies.
Fund investors in this public-private partnership include the German Federal Ministry for Economic Affairs and Climate Action, KfW Capital and 45 companies from a wide range of industries.
Media contact 
High-Tech Gründerfonds Management GmbH 
Tobias Jacob, Senior Marketing & Communications Manager  
T.: +49 228 – 82300 – 121
t.jacob@htgf.de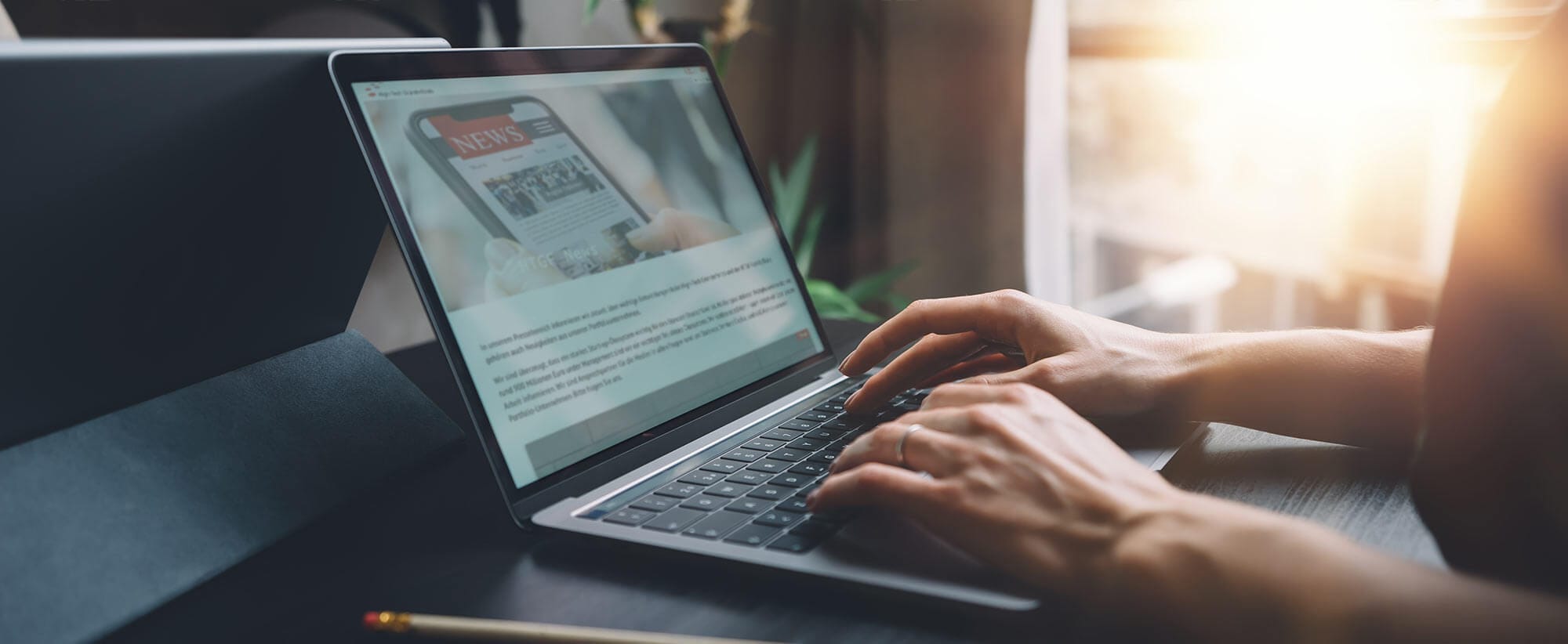 Stay up to date
Subscribe now and receive the latest press releases on investments and other news from High-Tech Gründerfonds. We inform you about important developments at HTGF and provide you with interesting news from our portfolio. Whether it's a successful exit, a new exciting investment or HR news – you'll be the first to know!