Kranus Health closes Series A financing and has now raised a total of 8 million USD for digital men's health
June 21, 2022
Kranus Health, the company behind the world's first prescription digital therapeutic to treat erectile dysfunction, announces the successful closing of its Series A at over 6.5 million US dollars. The latest financing round increases the total funding of Kranus Health to 8 million USD, which the company collected in just 22 months after its inception. The current round was led by French health care investor Karista, Austria-based Family Office Peak Pride also joined the round. All existing shareholders, including HTGF and A Round Capital, followed up with significant further investments. The team also gained investment from renowned business angels such as Saarbruecker21 and Florian Brand, the founder and CEO of atai Life Sciences. With the most successful launch of any digital therapeutic (DiGA) in Germany ever, Kranus Health is on the way to breaking worldwide taboos and solving mens health issues that no one talks about.
Berlin/Munich, 20.06.2022. Since the launch in January 2022, the potency app Kranus Edera by Kranus Health has made the most successful market launch of all digital health applications[1], with thousands of issued prescriptions in the first months. The Munich and Berlin-based company provides holistic treatment of erectile dysfunction with the Kranus Edera app being the first fully reimbursable therapy in urology officially approved by the German Federal Institute for Drugs and Medical Devices[2]. Following this exceptional launch, Kranus Health collects more than 6.5 million US dollars in new capital in this Series A financing round, with French health care investor Karista leading the round and Austria-based Peak Pride also joining.
Significant investments also come from existing investors HTGF and A Round Capital. Renowned venture capitalists Saarbruecker21 (e.g. Home24 Founder Philipp Kreilbohn), Prof. Ehsan Khaljani, co-founder of AMBOSS and an urologist himself, and the founder of atai Life Sciences, Florian Brand, also come on board in this Series A.
We will invest the money into expanding our sales activities in Germany to reach millions of affected patients, into further clinical research for our digital therapies, and into development of additional therapies for men's health.

Jens Nörtershäuser, founder and co-CEO of Kranus Health
By the end of the year, the existing headcount of already 50 people is set to be doubled to more than 100 members of staff to accelerate the revolution in men's health.
Holistic therapy for erectile dysfunction
The first digital health application by Kranus Health provides a holistic, fully reimbursable treatment option for millions of men affected by erectile dysfunction and is already being prescribed by hundreds of urologists across Germany. The digital therapeutic can be prescribed in addition to medication or as a stand-alone therapy, providing patients with long-term prospects for recovery. The treatment is based on digital coaching that allows an holistic approach and demonstrably improves potency through a reimbursed app on prescription. In just twelve weeks, the everyday treatment plan positively impacts patients' lifestyles to improve their erections and quality of life. Pelvic floor exercises combined with cardiovascular exercises as well as targeted sexual therapy and mindfulness exercises are core elements of the digital treatment plan.
Digital therapies as a solution for men's health
The company has new digital therapies in the making for many widespread medical conditions relating to men's health. Kranus Health focuses especially on commonly occurring men's health matters and taboo topics.
We need to focus much more on men's health. At Kranus Health, we break taboos and solve men's health issues that no one talks about.

founder and co-CEO Thilo Kleinschmidt
There are many widespread health issues to target, some examples include: every third adult male is affected by erectile dysfunction. For prostate enlargement (BPH), every second man over 50 years is in the target group. Incontinence is also increasingly common, leaving 20 percent of men over 60 affected. These and other pathologies must be more openly discussed in the future, and effective approaches must be standardized to solve them. The interdisciplinary team of experts, under the leadership of Prof. Dr. Kurt Miller, Chief Medical Officer at Kranus Health and former Professor of Urology at Charité Berlin, aims to utilize technology to make health care provision to men across the world much easier.
There is a great deal of potential in treatment backed by digital technology. We are improving patient care and allowing specialists to prescribe therapies that are in line with medical guidelines.

Prof. Dr. Kurt Miller, Chief Medical Officer at Kranus Health
Research for the male tech landscape
Karista's substantial investment into Kranus Health matches the companies impressive execution in a very short time, recording the most successful digital therapeutic (DiGA) launch, as well as the potential to address large unmet medical needs affecting hundreds of million of men worldwide.

Baudouin Hue, partner at Karista
Kranus Health will use the new funds to extend the portfolio of its digital health applications for solving men's health issues that no one talks about. Accordingly, greater focus will lie on the continuation and expansion of clinical studies and research. A large randomized, controlled trial (RCT) on the efficacy of treatment with Kranus Edera app is being conducted this year with the university teaching hospital in Münster (Universitätsklinikum Münster). The company will modernize the approach to men's intimate health issues and will contribute to normalizing communication about them. Kranus Health is on a mission to take the pioneering role in the male tech landscape, providing better health provision for men today as well as for future generations.
---
About Kranus Edera prescription digital therapeutic
Kranus Health has developed Kranus Edera, a digital health application for the cause-oriented treatment of men with erectile dysfunction (ED). This closes a gap in health care provision for the treatment of ED providing the first therapy that is in line with medical guidelines and reimbursed by health insurers. Users of the app (iPhone and Android) complete a 12-week therapy consisting of pelvic floor training, physical therapy exercises, cardiovascular endurance training, and mindfulness and body awareness exercises, as well as sexual therapy exercises. Patients receive new exercises daily that are personalized in intensity and complexity based on patient feedback. Kranus Edera is based on the principle of digital coaching, which enables personal multidisciplinary rehabilitation. The multidisciplinary approach includes several therapy elements whose effectiveness in the treatment of erectile dysfunction has been widely recognised and documented. In addition, patients receive daily background knowledge to improve their understanding of the underlying principles of erectile function and the influence of lifestyle factors, such as nutrition or stress.
About Kranus Health
Kranus Health solves men's health issues that no one talks about. The medical company develops prescription digital therapeutics in the field of men's health. With Kranus Edera, the company has brought the first digital health application to the market as a fully reimbursable "app on prescription" for treating erection problems and their causes. Kranus Health was founded under the scientific leadership of Prof. Dr. Kurt Miller, former Head of Urology at the Charité in Berlin. Fellow founders and co-CEOs Jens Nörtershäuser & Thilo Kleinschmidt have known each other for many years through former employment with McKinsey. Nikolay Dimolarov (ex-Celonis) completes the team of founders as Chief Technology Officer. The international team at Kranus Health consists of 50 employees at locations in Munich and Berlin. Kranus Health plans to develop further prescription digital therapeutics and internationalize to improve men's healthcare around the world.
Press contact
Victoria Engels
+49 89 12085487
press@kranushealth.com
About Karista
Karista is an independent venture capital firm particularly in the areas of digital and health. Since its creation in 2001, the company has supported 100 companies in Western Europe and generates sustained performance for its investors. Karista is recognized as tier-1 expert in HealthTech, being the first institutional investor of 3 NASDAQ-listed companies as well as in Europe's Digital Health pioneer Voluntis (now part of AptarGroup), and supporting several breakthrough products from inception to global markets. A strategic partner for entrepreneurs, the Karista team is recognized for its complementarity and its network. Karista is a signatory of the Sista, Charter on gender equality.
www.karista.vc
Press contacts
Anna Casal
06 50 61 55 71
anna.casal@strategieetmedias.com
Ilana Lignel
07 50 49 42 97
communication@karista.vc
About Peak Pride
Peak Pride is an Austrian Family Office with focus on European early and growth stage investments in the areas of digital health and proptech, providing a mix of both capital as well as organizational and strategic expertise to its ventures.
Within digital health Peak Pride's expertise and focus lies within the fields of (prescription) digital therapeutics, AI-based diagnostics and tech-enabled consumer health, supporting companies on their journeys through the highly regulated health care space.
https://peak-pride.com/
office@peak-pride.com
About High-Tech Gründerfonds
High-Tech Gründerfonds (HTGF) is a seed investor that finances high-potential, tech-driven start-ups. With around EUR 900 million in total investment volume across three funds and an international network of partners, HTGF has already helped forge more than 650 start-ups since 2005. Driven by their expertise, entrepreneurial spirit and passion, its team of experienced investment managers and startup experts help guide the development of young companies. HTGF's focus is on high-tech start-ups in the fields of digital tech, industrial technology, life sciences, chemistry and related business areas. To date, external investors have injected more than EUR 4 billion into the HTGF portfolio via more than 1,900 follow-on financing rounds. HTGF has also successfully sold interests in more than 150 companies.
Investors in this public-private partnership include the Federal Ministry for Economic Affairs and Climate Action, KfW Capital, and Fraunhofer-Gesellschaft e.V., as well as the companies ALTANA, BASF, BAYER, B.Braun, Boehringer Ingelheim, Robert Bosch, BÜFA, CEWE, Deutsche Bank, Deutsche Post DHL, Dräger, 1+1 AG, EVONIK, EWE AG, FOND OF, Haniel, Hettich, Knauf, Körber, LANXESS, media + more venture Beteiligungs GmbH & Co. KG, PHOENIX CONTACT, QIAGEN, RWE Generation SE, SAP, Schufa, Schwarz Gruppe, STIHL, Thüga, Vector Informatik, WACKER and Wilh. Werhahn KG.
Media contact
High-Tech Gründerfonds Management GmbH
Stefanie Grüter, Head of Marketing & Communications
T.: +49 228 82300188
s.grueter@htgf.de
Investor contact
High-Tech Gründerfonds Management GmbH
Louis Heinz, Senior Investment Manager
T.: +49 30 403664828
l.heinz@htgf.de
---
[1] A special form of medical product are digital health applications (DiGA). The new German Digital Healthcare Act (DVG) regulates digital health applications to be part of regular care provided by health insurance funds. When the "apps on prescription" are noted in the directory of digital health applications from the German Federal Institute for Drugs and Medical Devices (BfArM), they become accessible to over 73 million state insured people who may be prescribed a digital health application that is paid for directly by the health insurance companies.
[2] Bundesministerium für Arzneimittel und Medizinprodukte (BfArM)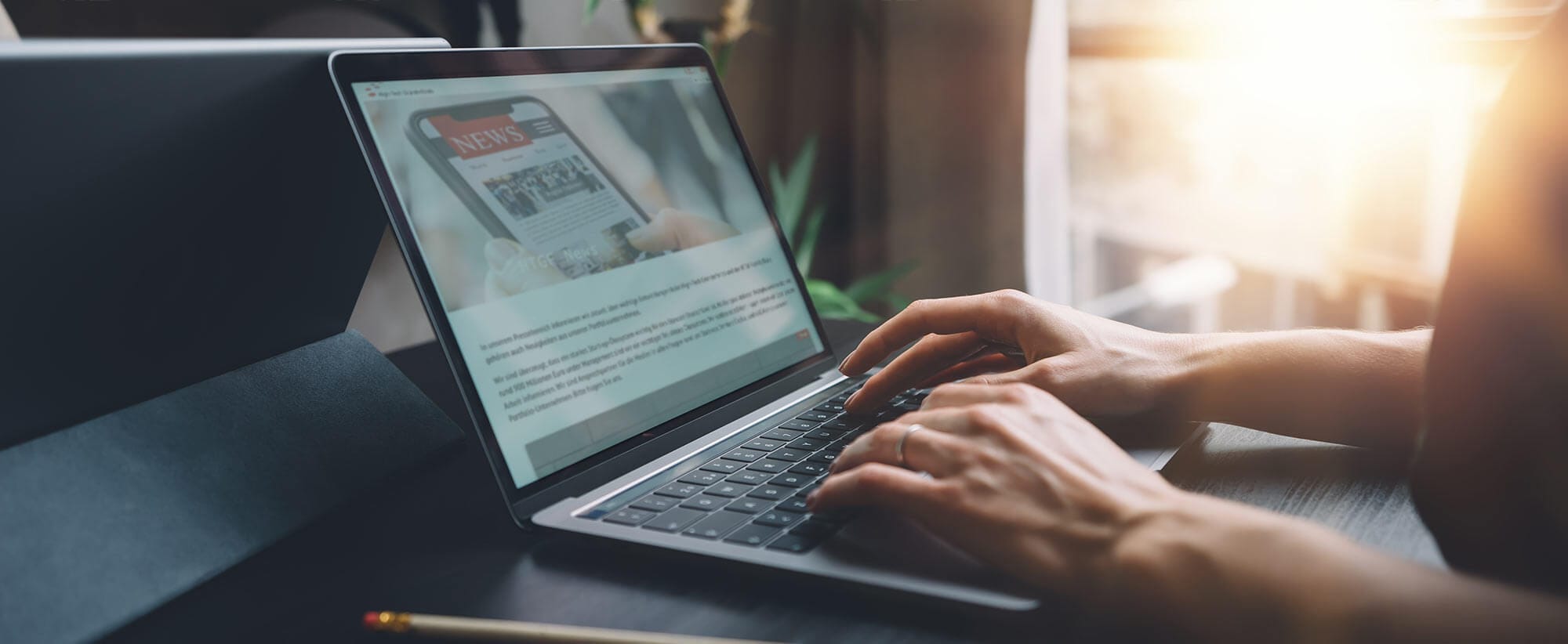 Stay up to date
Subscribe now and receive the latest press releases on investments and other news from High-Tech Gründerfonds. We inform you about important developments at HTGF and provide you with interesting news from our portfolio. Whether it's a successful exit, a new exciting investment or HR news – you'll be the first to know!