VisioLab extends seed funding to €3.1m and prepares US market entry with Sodexo Live Accelerator
January 10, 2023
Osnabrück, 10 January 2023 – VisioLab has received additional seed funding of €2 million to accelerate scaling and ramp up its activities in the US market. The start-up offers AI-based self-checkout solutions for food service providers. The financing round was led by High-Tech Gründerfonds (HTGF), joined by local family office zwei.7 and current shareholders NBank Capital, Axel Springer & Porsche Accelerator (APX) and Jens Ohr.
VisioLab will also participate in the Sodexo Live Accelerator in the US, a program designed to support the growth and development of innovative food service companies. The Accelerator provides VisioLab with important resources, contacts, and support to gain a foothold and quickly establish itself in the US market.
We are thrilled to have the support of such a strong group of investors to further expand our self-checkout solutions. The Sodexo Live Accelerator provides us with the opportunity to work closely with industry leaders and leverage their expertise to grow our business and bring our solutions to a wider audience in the US market.

Tim Niekamp, CEO of VisioLab
VisioLab's self-checkout solutions are designed to streamline the checkout process for food service providers, allowing them to reduce labor costs and improve customer experience. The company's solution is designed exclusively to run on iPads, making it highly cost-effective, accessible and user-friendly. The AI-based food recognition system classifies packaged and unpackaged products within one second and is used in refectories and company restaurants across Germany.
The highly innovative solution developed by VisioLab has the potential to revolutionize the traditional point-of-sale (POS) sector. We look forward to accompanying the strong team around Tim Niekamp and Iwo Gernemann on their journey and supporting their entry into the US market.

Dominik Lohle, Senior Investment Manager beim HTGF
VisioLab has now developed its product to market maturity, the VisioLab acquisition systems are reliably used by several customers and the interest in VisioLab in the target market is strong. These are the best prerequisites for further revenue growth and rapid scaling. We are pleased to be able to contribute to tapping this revenue potential by increasing our stake.

Ralf Borchers, Managing Director of NBank Capital
Media Kit
https://drive.google.com/drive/folders/1bwOVCW-RqDRHisk1f952VlbNmVrhQ7wV?usp=share_link
About VisioLab
Osnabrück-based start-up VisioLab offers AI-based self-checkout solutions for the food service providers. The company's solutions are designed to simplify the checkout process and improve the customer experience while reducing labour costs. The founders Tim Niekamp (CEO) and Iwo Gernemann (COO) are supported by an 18-member international team.
https://www.visiolab.io/
Contact
VisioLab GmbH
Lotter Straße 115
49078 Osnabrück, Germany
https://www.visiolab.io/
Tim Niekamp, Co-Founder & CEO
tim@visiolab.io
Iwo Gernemann, Co-Founder & COO
iwo@visiolab.io
About zwei.7
As a hands-on investment company, zwei.7 invests in medium-sized companies and start-ups with growth potential. In doing so, the family office not only provides steady and long-term capital, the experienced team with various experts and extensive network also lends a hand if desired. zwei.7 is always a trustworthy and supportive partner when it comes to taking a company to the next level of growth. The owner of the zwei.7 Group, Karsten Wulf, founded the company "buw" in 1993 and developed the company up to 6,000 employees to the largest owner-managed provider of holistic customer management solutions in Europe.
Media contact
zwei. 7 Equity GmbH
Lisa Paul
T.: +49 541-933979-30
lisa.paul@zweipunkt7.com
About High-Tech Gründerfonds
The seed investor High-Tech Gründerfonds (HTGF) finances tech start-ups with growth potential and has supported over 690 start-ups since 2005. With the launch of its fourth fund, HTGF now has over 1.3 billion euros under management. Its team of experienced investment managers and start-up experts support young companies with expertise, entrepreneurial spirit and passion. HTGF's focus is
on high-tech start-ups in the fields of digital tech, industrial tech, life sciences, chemistry and related business areas. To date, external investors have injected more than 4 billion euros of capital into the HTGF portfolio via more than 2,000 follow-on financing rounds. In addition, HTGF has already successfully sold shares in more than 160 companies.
Fund investors in this public-private partnership include the German Federal Ministry for Economic Affairs and Climate Action, KfW Capital and the Fraunhofer-Gesellschaft along with over 40 companies from a wide range of industries.
Media contact
High-Tech Gründerfonds Management GmbH
Stefanie Grüter, Partner Communications & Relations
T.: +49 228 – 82300 – 188
s.grueter@htgf.de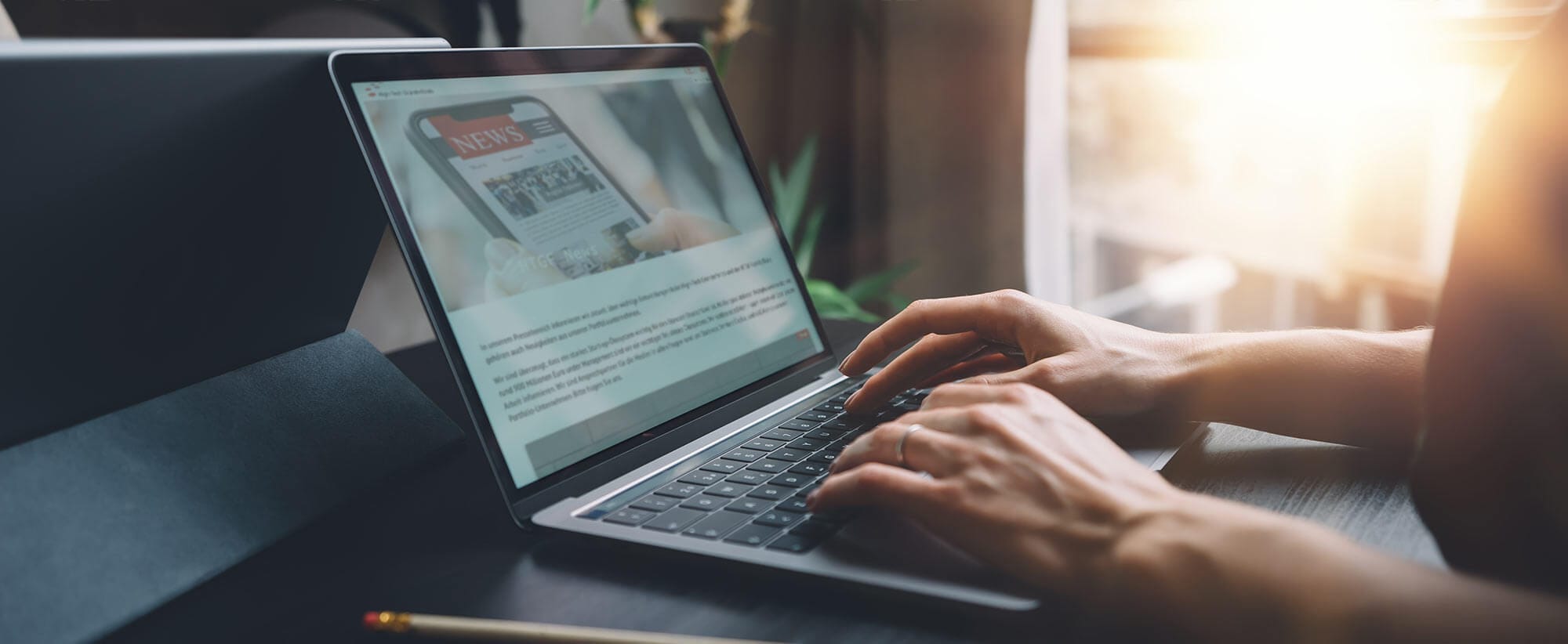 Stay up to date
Subscribe now and receive the latest press releases on investments and other news from High-Tech Gründerfonds. We inform you about important developments at HTGF and provide you with interesting news from our portfolio. Whether it's a successful exit, a new exciting investment or HR news – you'll be the first to know!