Soluterials' innovative and sustainable aluminium material revolutionises the industry – Seed investment from HTGF and business angels
October 9, 2023
Beelitz, 9 October 2023 – German start-up Soluterials has raised a seven-figure sum in the first closing of its seed round to accelerate the market launch of its innovative and sustainable high performance pure aluminium material »SoluteriAL«. SoluteriAL reduces the carbon footprint and offers superior properties compared to conventional aluminium metal or alloys, opening new opportunities for a wide range of industries. Backed by High-Tech Gründerfonds (HTGF) and three business angels, the company will scale up production and expand its team.
---
Led by founders Dr Alla Kasakewitsch, Christina Walch and Uwe Arlic, the company has developed SoluteriAL, a high-performance material based on pure aluminium. SoluteriAL not only improves the efficiency of production processes, but also of components, whose functionality can be increased while maintaining or even reducing their size. Customers benefit from improved production and management processes, optimised procurement procedures and reduced recycling costs. SoluteriAL integrates seamlessly into existing production processes, setting new standards in efficiency and sustainability.
Unlocking new opportunities through superior properties
SoluteriAL extends the properties of pure aluminium, such as high electrical conductivity, high thermal conductivity, corrosion resistance and low weight, with high mechanical strength and high creep resistance. SoluteriAL thus offers a unique portfolio of properties and is not only superior to conventional aluminium alloys, but also makes it possible for the first time to use a pure aluminium-based material in applications in the automotive, aerospace, healthcare and other sectors. Innovations that were previously unthinkable are now becoming possible. From electrical wiring to radiator housings and electric motors, applications are more diverse and efficient than ever before. SoluteriAL offers significant economic benefits, including the elimination of energy-intensive and costly post-treatment.
Our material is creating innovations that are revolutionising the metals industry, making Europe less dependent on raw material imports and drastically reducing the industry's energy needs. We are thrilled by the positive response we continue to receive from industry and research.

Dr. Alla Kasakewitsch, founder of Soluterials
SoluteriAL not only offers a unique property profile that enables different applications, but is also produced in a very efficient and sustainable manufacturing process. This makes Soluterials a pioneer in materials technology, enabling innovations that were previously unthinkable

Dr. Anne Umbach, Investment Manager at HTGF
The capital from the seed round with HTGF and the business angels will be used to expand production and build the team to enable rapid scaling.
Sustainable transformation of the industry and positive impact on the environment
SoluteriAL is made from recycled aluminium in an automated, simple and environmentally friendly production process. No melting process or post-treatment (e.g. heat treatment) is required to achieve the properties. SoluteriAL is also fully recyclable, closing the recycling loop – SoluteriAL becomes SoluteriAL.
With this breakthrough material, Soluterials is contributing to the transformation of industry while strengthening the environment and the economy. SoluteriAL is the key to a more sustainable future.
---
About Soluterials
True innovation: Soluterials is an emerging start-up that transforms pure aluminium scrap (secondary aluminium) into a revolutionary nanostructured high-performance aluminium material called SoluteriAL. Soluterials focuses on sustainability and responsibility – SoluteriAL requires no alloying elements, rare earths, nanoparticles or other critical resources. The patented process is extremely low energy and creates a unique nanostructure that combines previously unimagined material properties. At the same time, the material remains pure, allowing unlimited recycling.
As a pioneer in materials manufacturing, Soluterials strives to enable strong and lightweight designs for demanding technical applications. Its expertise extends in particular to the electronics, e-mobility and aerospace sectors. With SoluteriAL, Soluterials is shaping the future of materials science and contributing to innovation in many industries.
For more information, visit www.soluterials.de
Contact
Christina Walch, Co-Founder and Managing Partner
cw@soluterials.de
About High-Tech Gründerfonds
The seed investor High-Tech Gründerfonds (HTGF) finances tech start-ups with growth potential and has supported more than 700 start-ups since 2005. With the launch of its fourth fund, HTGF now has about 1.4 billion euros under management. Its team of experienced investment managers and start-up experts support young companies with expertise, entrepreneurial spirit and passion. HTGF's focus is on high-tech start-ups in the fields of digital tech, industrial tech, life sciences, chemistry and related business areas. To date, external investors have injected about 5 billion euros of capital into the HTGF portfolio via more than 2,000 follow-on financing rounds. In addition, HTGF has already successfully sold shares in more than 170 companies.
Fund investors in this public-private partnership include the German Federal Ministry for Economic Affairs and Climate Action, KfW Capital and 45 companies from a wide range of industries. 
Media contact 
High-Tech Gründerfonds Management GmbH 
Tobias Jacob, Senior Marketing & Communications Manager  
T.: +49 228 – 82300 – 121
t.jacob@htgf.de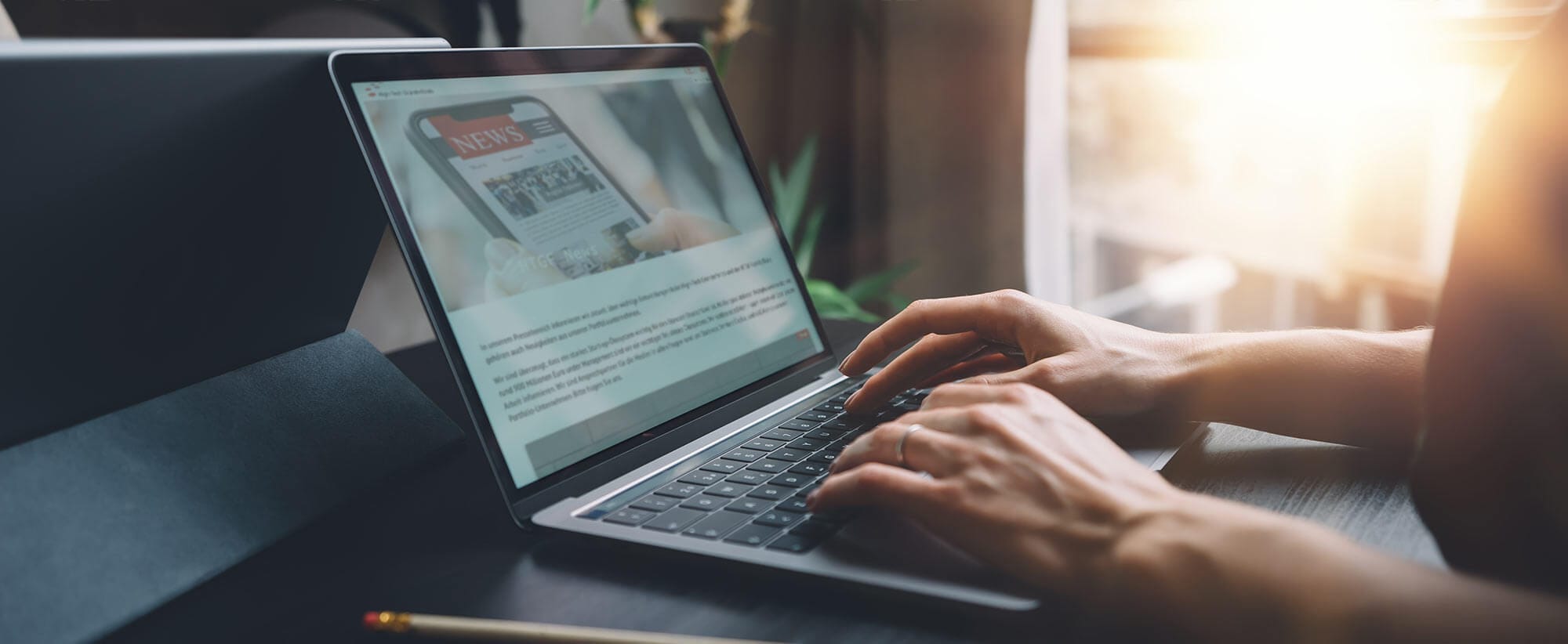 Stay up to date
Subscribe now and receive the latest press releases on investments and other news from High-Tech Gründerfonds. We inform you about important developments at HTGF and provide you with interesting news from our portfolio. Whether it's a successful exit, a new exciting investment or HR news – you'll be the first to know!