refuel.green receives €1.2 million pre-seed financing for more cost-effective production of fuels from renewable electricity (e-fuels)
January 12, 2023
A total of €1.2 million in fresh capital for particularly innovative technology
refuel.green wins HTGF as lead investor for pre-seed financing
TGFS Technologiegründerfonds Sachsen and two business angels are co-investors
Team buildup and first customer project planned for 2023
---
Dresden, January 12, 2023 – e-fuels can make a decisive contribution to making the global economy independent of fossil crude oil and at the same time CO2-neutral and renewable. The refuel.green team is developing a particularly innovative technology that can reduce the production cost of e-fuels from currently more than €2.50/L to €1/L. The start-up has now closed a €1.2 million pre-seed financing round, led by High-Tech Gründerfonds.
refuel.green's "NextGen-PtX Reactor Unit" is currently on the threshold from laboratory to industry. It combines the low investment costs of innovative plasmacatalysis technologies with the high efficiencies of proven thermocatalytic processes. The modular design, for which a patent is pending, allows the cost-effective production of e-fuels thanks to the correspondingly low investment and operating costs. Thanks to simple scalability, a significant market penetration in large numbers is achievable. refuel.green's customers include in particular refineries and chemical companies that are still dependent on fossil crude oil. As early as 2023, the Dresden company's first prototype is expected to produce the first liters of e-fuels in a European refinery. From 2024, scaled prototypes with higher production output and efficiency will follow. The start of series production of the "NextGen-PtX Reactor Unit" is planned for the end of 2025.
Thanks to the fresh capital, we can now further advance the development of our product with our current and new partners and customers. It also enables us to expand our team, which we are particularly looking forward to! With our four new investors, we have strong partners at our side. We are very happy to be able to benefit from their experience in financing similar start-ups as well as building their own companies.

Sebastian Becker, Co-Founder & CEO of refuel.green
We were convinced by their innovative approach, bringing power-to-X and hence e-fuel production to a competitive price level, and by their complementary founding team of innovators, engineers and plant constructors. refuel.green addresses a relevant and so far insufficiently solved problem and we are excited to support them on their journey.

Nils Lang, Investment Manager at High-Tech Gründerfonds
About refuel.green consulting & technologies GmbH
refuel.green is one of the world's most innovative start-ups in the field of e-fuels. Founded in Dresden in 2021, the team of ca. 10 engineers and entrepreneurs is committed to making a decisive contribution to a CO2-neutral global economy. Specifically, the innovative, plasmacatalysis-based "NextGen-PtX Reactor Unit" is being developed, built and marketed. In line with its holistic value proposition, the refuel.green GmbH also supports its customers with consulting on the technically and economically optimal integration of the units into existing production plants or into new projects. Thanks to this overall offer, refineries, for example, can convert their business operations, which are currently dependent on fossil crude oil, to the production of CO2-neutral, renewable e-fuels in a particularly competitive manner.
https://www.refuel.green
Media contact
refuel.green consulting & technologies GmbH
Sebastian Becker, Co-Founder & CEO
Manfred-von-Ardenne-Ring 20d
01099 Dresden, Germany
T.: +49 160 9581 8581
sebastian.becker@refuel.green
About TGFS Technologiegründerfonds Sachsen
TGFS Technologiegründerfonds Sachsen is an equity investor for knowledge-based, technology-oriented start-ups in Saxony. It is the leading start-up investor in the federal state and provides teams with capital and management support. TGFS also opens up access to further international investors from the fund's network. The fund was first launched in 2008 by the Free State of Saxony (including ERDF funding) and Saxon financial institutions and has since supported over 100 start-ups.
https://www.tgfs.de
Media contact
TGFS Technologiegründerfonds Sachsen
Claudia Huke, Communications Manager
T.: +49 341 2569 6323
claudia.huke@cfh.de
About High-Tech Gründerfonds
The seed investor High-Tech Gründerfonds (HTGF) finances tech start-ups with growth potential and has supported over 690 start-ups since 2005. With the launch of its fourth fund, HTGF now has over 1.3 billion euros under management. Its team of experienced investment managers and start-up experts support young companies with expertise, entrepreneurial spirit and passion. HTGF's focus is on high-tech start-ups in the fields of digital tech, industrial tech, life sciences, chemistry and related business areas. To date, external investors have injected more than 4 billion euros of capital into the HTGF portfolio via more than 2000 follow-on financing rounds. In addition, HTGF has already successfully sold shares in more than 160 companies.
Fund investors in this public-private partnership include the German Federal Ministry for Economic Affairs and Climate Action, KfW Capital and the Fraunhofer-Gesellschaft along with over 40 companies from a wide range of industries.
Media contact
High-Tech Gründerfonds Management GmbH
Stefanie Grüter, Partner Communications & Relations
T.: +49 228 82300 188
s.grueter@htgf.de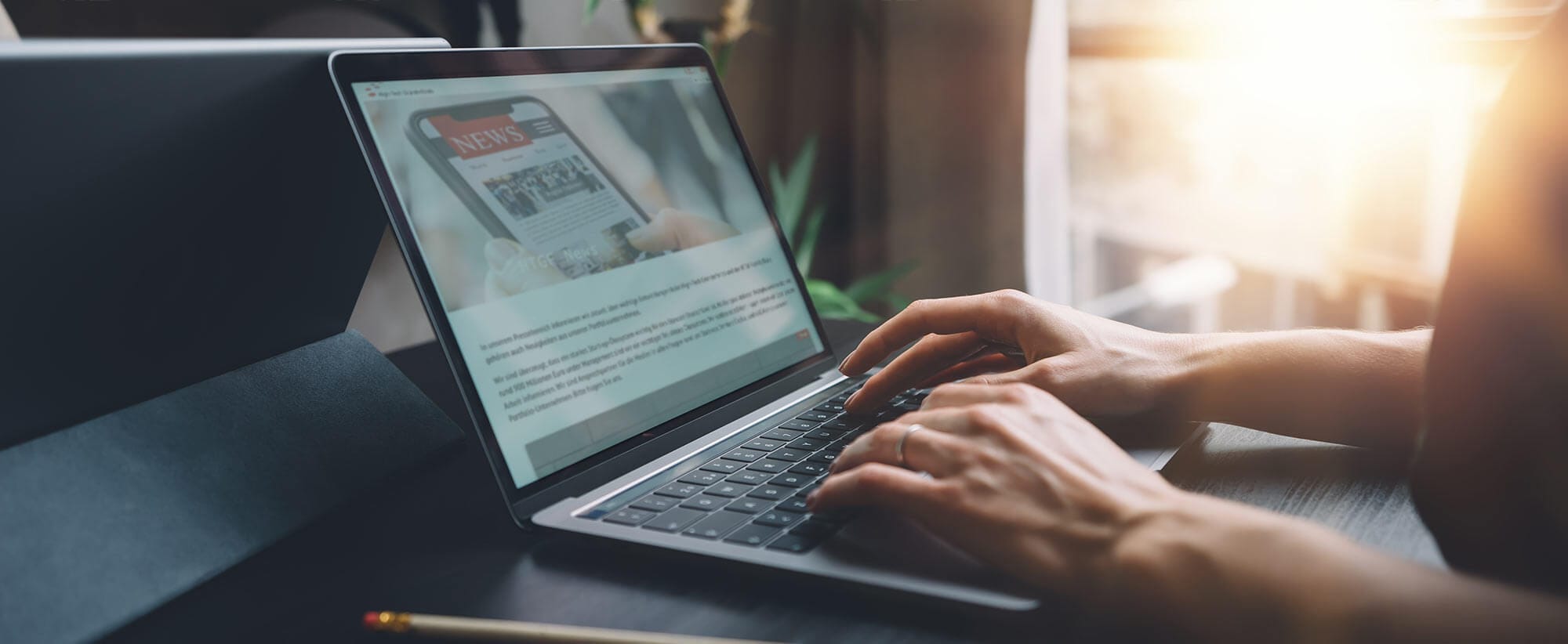 Stay up to date
Subscribe now and receive the latest press releases on investments and other news from High-Tech Gründerfonds. We inform you about important developments at HTGF and provide you with interesting news from our portfolio. Whether it's a successful exit, a new exciting investment or HR news – you'll be the first to know!