Improving ARDS treatment with digital twins: Ebenbuild secures seed financing round led by Bayern Kapital and High-Tech Gründerfonds
March 31, 2022
Munich/Bonn/Landshut, 31 March 2022 – Software start-up Ebenbuild has secured seven-figure funding as part of a seed financing round. Alongside lead investors High-Tech Gründerfonds and Bayern Kapital, the venture and growth capital organisation of the state of Bavaria, a number of well-known business angels also invested in the Munich-based HealthTech start-up, with the funding amounting to €2.5 million. Ebenbuild develops personalised lung simulation models based on patient data. These "digital twins" are then used to improve treatment outcomes for ICU patients suffering from ARDS, or acute respiratory distress syndrome, who are on ventilators.
ARDS ("Acute Respiratory Distress Syndrome") is a serious, often fatal lung condition that patients usually develop as a result of other illnesses. It affects one in ten ICU patients and some 23 percent of patients on ventilators – and more than three million people worldwide each year. Despite advances in diagnosis and intensive medical treatment, around 40 percent of patients still die due to respiratory failure. Since the start of the Covid pandemic, these figures have risen even higher, with over 80 percent of deaths following a Covid infection attributable to acute respiratory failure. However, ARDS is still detected too rarely around the world and is therefore undertreated, representing a major problem. Adequate treatment is vitally important.
A breakthrough now appears to be on the horizon owing Ebenbuild GmbH and its software. The company was founded in April 2019 by Dr. Kei Müller, Dr. Jonas Biehler, Prof. Wolfgang Wall and Dr. Karl-Robert Wichmann following many years of research at the Technical University of Munich. With its product, the company aims to fundamentally improve the mechanical ventilation of ICU patients with ARDS and drive significant, long-term improvements in treatment outcomes. As part of this endeavour, the company uses patient data, such as medical images, to develop personalised simulation models of patients' lungs. These digital twins, as they are known, can make it significantly easier to pinpoint the best therapy solution for patients. Ebenbuild's virtual models are able to predict airflow, pressure and tissue strain within the lungs and use this data to evaluate digital biomarkers. This gives doctors an accurate picture of how mechanical ventilation will affect individual patients, allowing them to make sound treatment decisions.
We strongly believe that our product is ready for clinical application after many years of preparation and over 15 years of international, cutting-edge research. Our job now is to utilise this new funding to advance the further development of our prototype so that we're ultimately ready to launch on the market and are able to gain medicinal product approval. We'd like to thank our investors for the trust they've placed in us, and we look forward to working together.

Ebenbuild CEO Dr. Kei Müller
Ebenbuild is developing an incredible piece of technology that combines physics-based simulation with AI methods. The many years of experience that the founders have amassed in the fields of biomechanics, artificial intelligence, software engineering and research make Ebenbuild an attractive partner for a growing number of renowned clinical institutions and biotech companies. And for us, too. We share the company's long-term vision and are delighted to support Ebenbuild as it continues its journey.

Dr. Georg Ried, one of the two managing directors at Bayern Kapital
Ebenbuild addresses a very relevant problem in mechanical ventilation in intensive care units. Not only patients can benefit from the solution, but also doctors and clinics, as it is intended to reduce lung damage, shorten hospital stays and thus also reduce costs. We look forward to supporting the team on its further journey.

Niels Sharman, investment manager at High-Tech Gründerfonds
---
About Ebenbuild
Ebenbuild is a health tech pioneer that creates personalized treatment recommendations for mechanical ventilation and ICU patient care for clinical users. Founded in Munich in 2019, the company develops software tools that generate precise patient-specific simulation models of lungs based on patient data, so-called digital twins of the lungs. These enable pinpoint individual medical decisions for intensive care patients with acute respiratory distress syndrome (ARDS). In this way, Ebenbuild aims to make a significant contribution to improving treatment as well as reducing mortality.
www.ebenbuild.com
About Bayern Kapital
Bayern Kapital GmbH, based in Landshut, was founded on the initiative of the Bavarian government in 1995. It is a wholly-owned subsidiary of the Bavarian LfA Förderbank. As the venture/growth capital organisation of the State of Bavaria, Bayern Kapital provides equity capital financing (ticket size 0,25 – 25 Mio. €) for the founders and their innovative technology companies in Bavaria. Bayern Kapital manages specialized investment funds with a total volume of around €700m. So far, it has invested more than €370m in about 300 innovative companies in the fields of technology in various sectors including life science, software & IT, medical technology, materials and new materials, nanotechnology and environmental technology. Some of the early financed startups realized an IPO (e.G. MorphoSys, voxeljet, Immunic) or gets market leader like EOS Electro Optical Systems, congatec, parcelLab, SimScale and many others. In this way, more than 8000 long-term jobs in sustainable companies have been created in Bavaria.
www.bayernkapital.de/en
Press contact Bayern Kapital
IWK Communication Partner
Christoph Meinersmann
Ohmstraße 1, 80802 München
+49 89 200030-36
bayernkapital@iwk-cp.com
www.iwk-cp.com
About High-Tech Gründerfonds
High-Tech Gründerfonds (HTGF) is a seed investor that finances high-potential, tech-driven start-ups. With around EUR 900 million in total investment volume across three funds and an international network of partners, HTGF has already helped forge more than 650 start-ups since 2005. Driven by their expertise, entrepreneurial spirit and passion, its team of experienced investment managers and startup experts help guide the development of young companies. HTGF's focus is on high-tech start-ups in the fields of digital tech, industrial technology, life sciences, chemistry and related business areas. To date, external investors have injected more than EUR 4 billion into the HTGF portfolio via more than 1,800 follow-on financing rounds. HTGF has also successfully sold interests in more than 150 companies.
Investors in this public-private partnership include the Federal Ministry for Economic Affairs and Climate Action, KfW Capital, and Fraunhofer-Gesellschaft e.V., as well as the companies ALTANA, BASF, BAYER, B.Braun, Boehringer Ingelheim, Robert Bosch, BÜFA, CEWE, Deutsche Bank, Deutsche Post DHL, Dräger, 1+1 AG, EVONIK, EWE AG, FOND OF, Haniel, Hettich, Knauf, Körber, LANXESS, media + more venture Beteiligungs GmbH & Co. KG, PHOENIX CONTACT, QIAGEN, RWE Generation SE, SAP, Schufa, Schwarz Gruppe, STIHL, Thüga, Vector Informatik, WACKER and Wilh. Werhahn KG.
Media contact
High-Tech Gründerfonds Management GmbH
Stefanie Grüter, Head of Marketing & Communications
T.: +49 228 – 82300 – 188
s.grueter@htgf.de
Investor contact
High-Tech Gründerfonds Management GmbH
Niels Sharman, Investment Manager
T.: +49 228 – 82300 – 187
n.sharman@htgf.de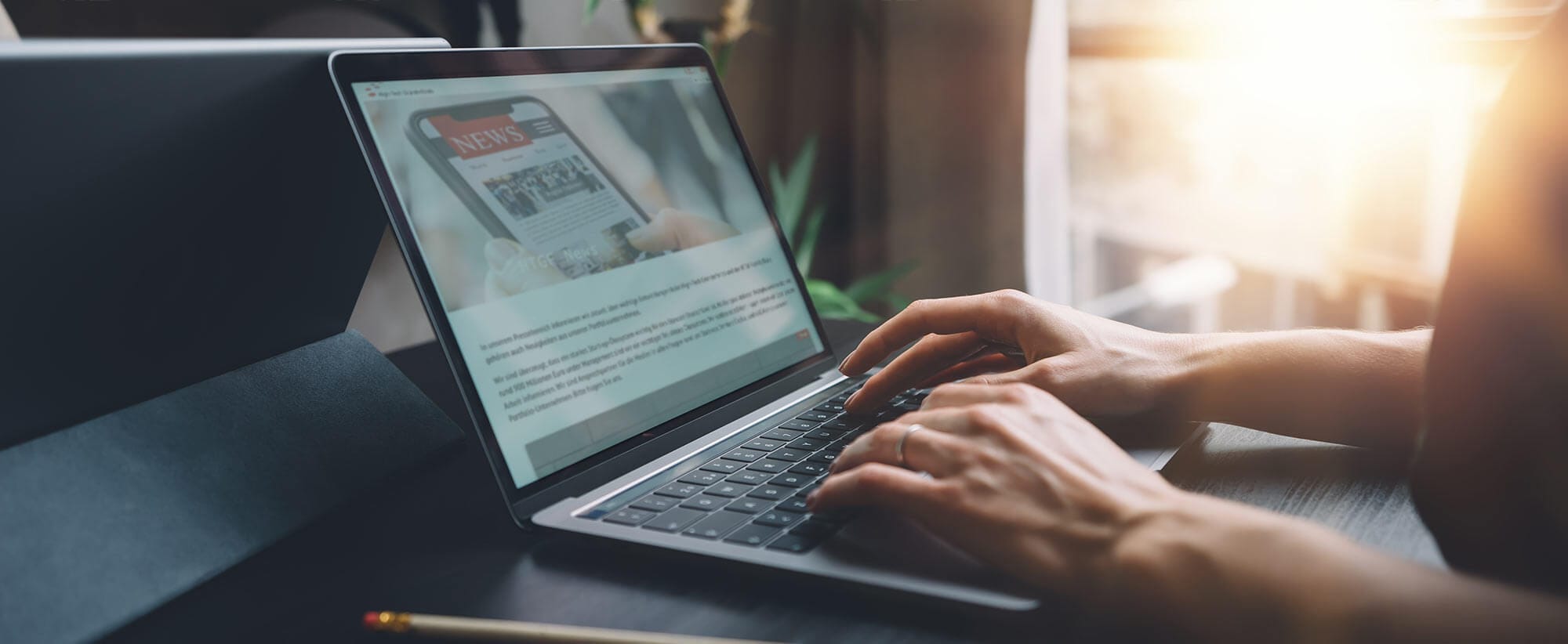 Stay up to date
Subscribe now and receive the latest press releases on investments and other news from High-Tech Gründerfonds. We inform you about important developments at HTGF and provide you with interesting news from our portfolio. Whether it's a successful exit, a new exciting investment or HR news – you'll be the first to know!