Aachen based semiconductor start-up InCirT closes seed round with High-Tech Gründerfonds
October 24, 2022
Aachen, 24.10.2022 – InCirT develops microchips for the next generation of mobile wireless communication such as 5G-Advanced and 6G. Their groundbreaking microchip achieves an up-to 100x higher data rate than current state-of-the-art. It is at the same time up to 10x more energy efficient and implemented in low-priced standard semiconductor technology. The investment of HTGF will be used to finance the ongoing product development and market entry.
Mobile applications of the future such as VR/AR, machine-to-machine (industry 4.0) communication or autonomous cars require mobile networks which are highly reliable, which can provide extremely high data rate and very low latency. To realize these networks highly performing microchip technology is required. Historically, microchip performance has been improved via miniaturization of transistors. This approach, however, is getting exponentially more expensive and will soon hit physical barriers. The patented solution of InCirT is instead based on a change of the microchip's architecture. This allows for magnitude improved performance without the requirement to use the latest semiconductor technology. This approach further avoids negative side effects of competing approaches to boost microchip performance such as high energy consumption or the reliance on expensive materials.
We are very happy that with HTGF we are able to take a highly experienced deep-tech investor on board with whom we will be working on enabling the future of high-speed mobile communication.

Dr. Oner Hanay, Co-Founder InCirT
The InCirT team has developed a disruptive technology, which paves the way for new high-speed mobile applications. I am looking forward to supporting the highly competent and coachable team to achieve their vision over the next years!

Dr. Olaf Joeressen, Senior Investment Manager at HTGF
InCirT's technology allows customers to develop products for high-speed wireless communication at low cost and implement them in widely available low-cost semiconductor technology.
About InCirT
InCirT is a deep-tech start-up which provides semiconductor IP solutions for high-speed wireless networks. The core product of the company is a digital-analog / analog-digital converter (a so called "transceiver"), which in its final version will enable data transmission of up to 1 Tbps. The company was started at RWTH Aachen. It was founded in the beginning of 2022 while participating in the EXIST technology transfer program. The InCirT founder team consists of Dr. Oner Hanay, Dr. Erkan Bayram, Dr. Mohamed Saeed Elsayed, Sebastian Waters und Univ.-Prof. Dr. sc. techn. Renato Negra.
Contact
Sebastian Waters, Co-Founder
InCirT GmbH
sebastian@incirt.de
About High-Tech Gründerfonds
The seed investor High-Tech Gründerfonds (HTGF) finances tech start-ups with growth potential and has supported over 680 start-ups since 2005. With the launch of its fourth fund, HTGF now has over 1.3 billion euros under management. Its team of experienced investment managers and start-up experts support young companies with expertise, entrepreneurial spirit and passion. HTGF's focus is on high-tech start-ups in the fields of digital tech, industrial tech, life sciences, chemistry and related business areas. To date, external investors have injected more than 4 billion euros of capital into the HTGF portfolio via more than 1,900 follow-on financing rounds. In addition, HTGF has already successfully sold shares in more than 160 companies.
Fund investors in this public-private partnership include the German Federal Ministry for Economic Affairs and Climate Action, KfW Capital and the Fraunhofer-Gesellschaft along with over 40 companies from a wide range of industries.
Media contact
High-Tech Gründerfonds Management GmbH
Stefanie Grüter, Partnerin Communications & Relations
T.: +49 228 – 82300 – 188
s.grueter@htgf.de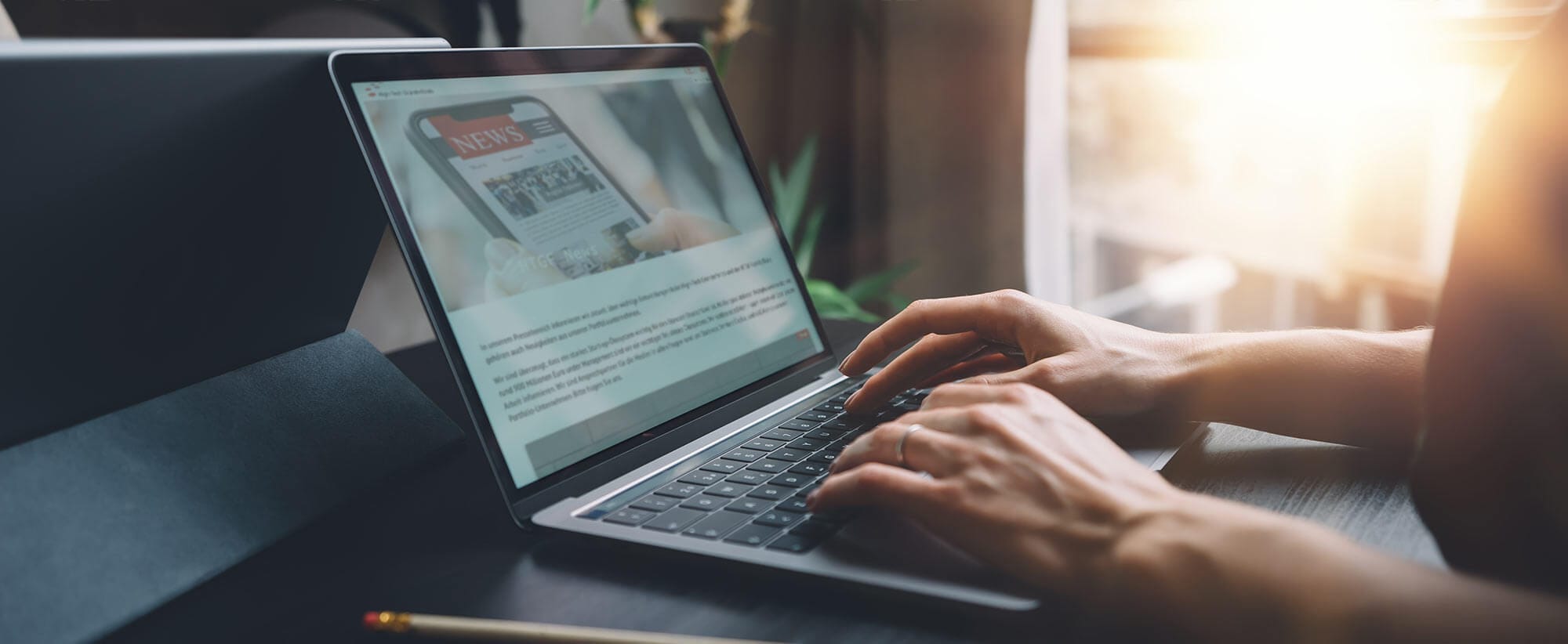 Stay up to date
Subscribe now and receive the latest press releases on investments and other news from High-Tech Gründerfonds. We inform you about important developments at HTGF and provide you with interesting news from our portfolio. Whether it's a successful exit, a new exciting investment or HR news – you'll be the first to know!