hema.to raises €3.6M to bring precision diagnostics to immune medicine using AI-assisted analysis of single-cell blood data
June 26, 2023
Making clinical analysis of blood data automated & personalized
hema.to's mission is to make the clinical analysis of blood data — called cytometry — automated and fully objective to enable personalization of treatment to every person's unique immune system. Currently, even for skilled laboratory personnel, cytometry analysis is a laborious process that has a large degree of subjectivity. hema.to's mission is now backed by Elaia Partners, Heal Capital and High-Tech Gründerfonds (HTGF), with completion of their €3.6M seed round. hema.to will use this financing to scale its AI software for blood cancer decision support across European laboratories and provide a first demonstration of marked improvement of diagnostic quality.
Today, diagnostics of blood cancer and other immune diseases from cytometry involves trained analysts and doctors assessing abstract, high-dimensional point clouds using their experience and training. This costs a lot of valuable time (anywhere from minutes to hours per sample, roughly 20 minutes on average), which is a real issue given the immense and increasing shortage of trained laboratory personnel. Besides this increasing pressure on laboratory staff, this process is known to be subjective, with a typical 30% analysis variability between operators. Because of these hurdles, the known and documented capability to guide more personalized treatment using cytometry data is severely underleveraged. hema.to aims to dramatically improve this process using its modern cloud-based Machine Learning platform, helping labs to process their case load, laboratory personnel to cope with increasing demand, give every patient an objective second opinion and empower doctors with new insights to personalize treatment to their patient's unique immune system.
On a mission to helps labs globally with their clinical cytometry workflows
Europe's largest leukemia lab had the real need to speed-up their internal analysis workflows and worked with us to build a world-first AI prototype. After the success of demonstration of AI-assisted clinical cytometry, we noticed that all labs have the same manual workflows and pain points. We founded hema.to two years ago to help labs across the world with their clinical cytometry workflows.

Karsten Miermans, co-founder and CEO of hema.to
Using their large and growing proprietary database of diverse sources of cytometry data, hema.to has built algorithms that can predict biomarkers of disease directly from the raw data returned by the blood measurement device. This is a to-date unsolved challenge, since the lack of standardized measurement protocols introduces complex data variability that have so far hindered automation. hema.to specializes in combining data from diverse sources to learn predictive biomarkers of disease. The team has already deployed this technology into the clinical routine for decision support at two laboratories — the Institute for Hematopathology, Hamburg, and Result Laboratorium Dordrecht, and will next expand the number of users, number of diseases supported as well as as improve the quality of their AI models.
hema.to is headquartered in Munich and led by a team of data science experts that have been working together for years already, prior to starting hema.to. Since founding almost two years ago, they acquired CE-IVD conformity of their product, performed a four-center clinical study and brought it into clinical routine in two laboratories. With this second financing round, they will substantially grow the team with a focus on AI and software engineers for product development, but also immunologists/cytometrists and business development and partnerships.
We have been convinced by the founding team, composed of three former entrepreneurs from the same company, with three PhD profiles, at a stage where they are going to scale their go to market, which is coherent with our deep tech seed investment thesis. I rejoice because hema.to is Elaia's first investment in Germany.

Anne-Sophie Carrese, Managing Partner at Elaia Partners
The unique A.I.-based approach developed by hema.to has a transformative potential in cytometry, filling a high unmet need for this method that provides key health and biological metrics in many indications. We are proud and thrilled to join hema.to's team in this endeavor.

David Sourdive, Venture Partner at Elaia Partners
We look for investments that meet a critical market need and founders on a mission to make healthcare sustainable and future-proof. hema.to has the potential to accelerate precision diagnostics in immune medicine: improving diagnostic quality at scale and at the same time supporting laboratory personnel to optimize their valuable time.

Christian Lautner, Managing Partner at Heal Capital, concluded
We are very impressed with the speed and quality of the hema.to team's AI development so far. We look forward to all further steps to improve leukaemia diagnostics in this great consortium!

Nik Raupp, Senior Investment Manager at HTGF
We started hema.to not realizing how much our skillset in AI could help to advance immune medicine. With the very complex immune system increasingly a target of therapies, we believe that there will be a sharply growing demand for AI models trained on large databases for precision diagnostics of the immune system. We're thrilled to have the support of Elaia, Heal Capital and HTGF in addressing one of the greatest challenges of modern medicine.

Karsten Miermans, Co-founder and CEO of hema.to
Press contacts
Louisa Mesnard, Chief Marketing Officer at Elaia Partners lmesnard@elaia.com
Christian Lautner, Managing Partner Heal Capital christian.lautner@healcapital.com
Tobias Jacob, Senior Marketing & Communications Manager at HTGF t.jacob@htgf.de
About hema.to
hema.to is an easy-to-use software for clinical decision support for blood cancer from cytometry data using AI. hema.to makes the diagnostic workflow both faster and better, helping both diagnosticians as well as patients. hema.to is a CE-IVD, FDA registered and already in routine use by leading hematology laboratories. Founded in 2021, hema.to's mission is to make clinical analysis of cytometry data completely objective, to enable doctors to personalize treatment to their patient's unique immune system.
To learn more about hema.to, visit hema.to or follow them on LinkedIn.
About Elaia Partners
Elaia is a European top-tier VC firm with a strong tech DNA. We back tech disruptors with global ambition from early stage to growth development. For the past 20 years, our commitment has been to deliver high performance with values.
We are proud to have been an active partner in over 100 startups including success stories such as Criteo (Nasdaq), Orchestra Networks (acquired by Tibco), Volterra (acquired by F5), Mirakl (valued $3.5B in Series E) and Shift Technology (valued $1B+ in Series D).
Learn more http://www.elaia.com • @Elaia_Partners
About Heal Capital
Heal Capital is a European venture capital firm investing in technology-enabled healthcare leaders at early until growth stage. The 100m Euros fund was initiated and financed by leading private healthcare insurers to actively drive innovation in healthcare.
Learn more http://www.healcapital.com • @heal_capital • Linkedin
About High-Tech Gründerfonds  
The seed investor High-Tech Gründerfonds (HTGF) finances tech start-ups with growth potential and has supported more than 700 start-ups since 2005. With the launch of its fourth fund, HTGF now has about 1.4 billion euros under management. Its team of experienced investment managers and start-up experts support young companies with expertise, entrepreneurial spirit and passion. HTGF's focus is on high-tech start-ups in the fields of digital tech, industrial tech, life sciences, chemistry and related business areas. To date, external investors have injected more than 4.5 billion euros of capital into the HTGF portfolio via more than 2,000 follow-on financing rounds. In addition, HTGF has already successfully sold shares in more than 160 companies.
Fund investors in this public-private partnership include the German Federal Ministry for Economic Affairs and Climate Action, KfW Capital and 45 companies from a wide range of industries.
Media contact
High-Tech Gründerfonds Management GmbH
Tobias Jacob, Senior Marketing & Communications Manager
T.: +49 228 – 82300 – 121
t.jacob@htgf.de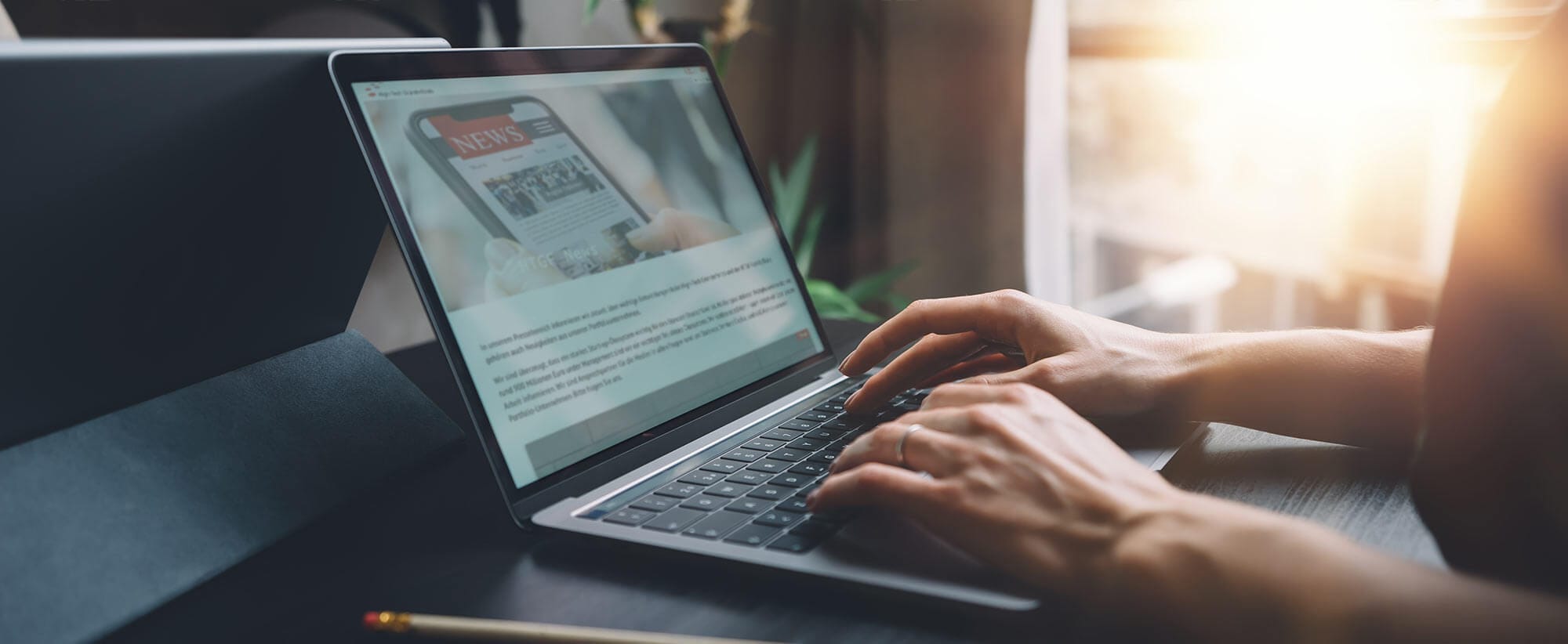 Stay up to date
Subscribe now and receive the latest press releases on investments and other news from High-Tech Gründerfonds. We inform you about important developments at HTGF and provide you with interesting news from our portfolio. Whether it's a successful exit, a new exciting investment or HR news – you'll be the first to know!