GS Bavaria closes seven-figure seed round for scaling tungsten particles as sustainable additive in composites
September 28, 2022
GS Bavaria aims to support the composites industry on its way to sustainability. The startup enables users to dramatically improve mechanical properties and resource use through biologically produced tungsten-based additives. With the seven-figure financing round, led by High-Tech Gründerfonds and with the participation of renowned business angels, GS Bavaria is setting up industrial production of the nanomaterials and investing in sales and R&D.
---
Nürnberg, 27.09.2022- GS Bavaria uses hard metal scrap to produce tungsten and tungsten carbide in the form of nanoparticles with the help of bacteria. The process can later be used for other metals as well. The nanopowders of tungsten, tungsten carbide and – after oxidation – also tungsten oxide are made available to the plastics industry in the form of additives as masterbatches. By adding small amounts of nanomaterial, mechanical properties of composites such as strength, toughness and abrasion can be drastically improved. As a result, up to 30% of material can be saved in the production of composite components.
Both due to its production with the help of bacteria and the very significant material savings, and finally due to the recyclability of the modified composites, the tungsten-based nanomaterials are extremely sustainable. They therefore contribute to greatly improved resource efficiency and reduced carbon footprint. Other material-improving properties such as UV resistance, ionizing radiation absorption and thermal properties are added.
The startup was founded in 2020 in Nürnberg by Sergej Schmitke, who has already been working intensively on the production and application of nanomaterials since 2016. This was preceded by many years of research and development work. The current team combines many years of experience in sales to the composite industry with profound R&D, production, and management know-how.
Financing round enables establishment of production
GS Bavaria has developed the production of nanopowders and masterbatches on a laboratory scale over many years. Part of the investment will enable the establishment of industrial production in the Nuremberg area and the development of further products.
Tungsten-containing nanopowders – that's our specialty. And a speciality to boot. Because we obtain our nanopowders from hard metal scrap in a unique recycling process. Based on these powders, we develop functional additives in the form of masterbatches, which you can use to drastically influence the mechanical, chemical or thermal properties of your plastics. Without the compromises that come with using conventional additives.

Sergej Schmitke, Founder at GS Bavaria
The addition of tungsten particles significantly improves the properties of polymer composites relevant to all aspects of our daily lives from drinking water to transportation. GS Bavaria was the first in the world to develop a sustainable and scalable process to produce tungsten particles. We look forward to supporting the management team in this exciting journey.

Dr. Maximilian Bock, Investment Mananger at HTGF
Visuals and background information
Detailed background information on technology, products and applications can be found at www.gs-bavaria.com.
---
About GS Bavaria
GS Bavaria is the world's first supplier of nano-sized carbide powders on an industrial scale. The production of the nanomaterials is extremely cost-efficient, sustainable and with minimal energy consumption due to the revolutionary bioleaching extraction process for tungsten, tungsten carbide and other metals. Nano-additives to produce high-performance nanocomposites are derived from the nanomaterials.
About High-Tech Gründerfonds
High–Tech Gründerfonds (HTGF) is a seed investor that finances high-potential, tech-driven start-ups. With around EUR 900 million in total investment volume across three funds and an international network of partners, HTGF has already helped forge more than 670 start-ups since 2005. With the start of HTGF IV, more than EUR 400 million in fund volume will be added in the fall of 2022. Driven by their expertise, entrepreneurial spirit and passion, its team of experienced investment managers and startup experts help guide the development of young companies. HTGF's focus is on high-tech start-ups in the fields of digital tech, industrial technology, life sciences, chemistry and related business areas. To date, external investors have injected more than EUR 4 billion into the HTGF portfolio via more than 1,900 follow-on financing rounds. HTGF has also successfully sold interests in more than 160 companies.
Fund Investors in the public-private partnership include the Federal Ministry for Economic Affairs and Climate Action, KfW Capital, the Fraunhofer-Gesellschaft and many companies from a wide range of industries.
Press Contact
High-Tech Gründerfonds Management GmbH
Stefanie Grüter, Head of Marketing & Communications
T.: +49 228 82300188
s.grueter@htgf.de
Investor Contact
High-Tech Gründerfonds Management GmbH
Dr. Maximilian Bock, Investment Manager
T.: +49 28 82300 124
m.bock@htgf.de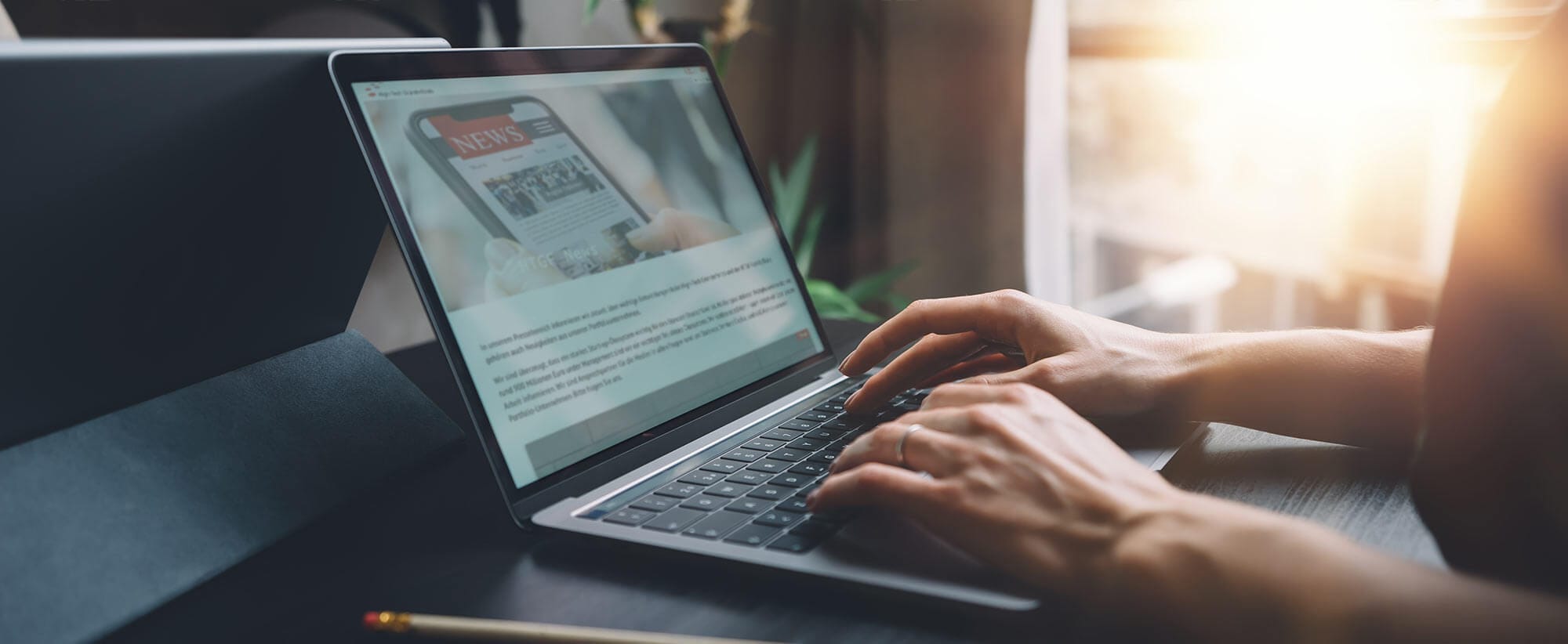 Stay up to date
Subscribe now and receive the latest press releases on investments and other news from High-Tech Gründerfonds. We inform you about important developments at HTGF and provide you with interesting news from our portfolio. Whether it's a successful exit, a new exciting investment or HR news – you'll be the first to know!