Easy access to justice: FINE Legal provides innovative digital platform for consumer rights
July 5, 2023
The Berlin-based legal tech start-up has successfully closed a seed financing round with High-Tech Gründerfonds.
Users can easily access the legal system through the digital consumer rights platform www.fine.so.
These services range from overpayment refunds for private health insurance, gym refunds, data breach compensation to gambling refunds. Soon, consumers will also be able to get help with delayed flights, tenancy law and employment law.
Tobias Schulz, Principal at HTGF: "FINE Legal has proven its ability to deliver innovative solutions in the legal sector and to change the way legal services are delivered".
---
Berlin, 05 June 2023 – FINE Legal, a legal tech start-up in the field of consumer law, has received seed funding from High-Tech Gründerfonds (HTGF). The Berlin-based company is committed to help customers get justice and money easily, digitally and without cost risk. To this end, the team has developed a digital consumer-rights platform
Many consumers have legitimate claims in their daily lives but face many challenges and risks in pursuing their rights. Getting justice – and above all money – for legitimate claims is not very digital and often involves its own cost risk. There is a lack of "access to justice", i.e. easy and digital access to justice.
This is where FINE Legal steps in, helping consumers regardless of their financial means or level of knowledge. Consumer rights can be easily enforced via the digital platform, and the online legal service provider assumes the entire litigation risk in promising legal cases. If successful, the consumer pays a share of the costs. If the claim is unsuccessful, they do not bear any costs.
Consumer demand for simple, digital and risk-free legal solutions is high. Digitalisation – also in other areas – makes people's lives easier and better. We are convinced that it is time to focus on the user experience in legal services

Daniel Leis, co-founder and CEO of FINE Legal
The website, www.fine.so, takes users through a digital enquiry process in three simple steps, where they enter information about their case and upload evidence. Based on historical data from similar cases, the legal tech company uses an algorithm to assess the likelihood of success of the claims and, if the assessment is positive, offers the client an enforcement of the legal claim at no cost risk. Behind the scenes, the company processes its clients' legal cases in a highly automated way, with strong technological support. Legal experts are available to assist consumers and the processing status can also be viewed via the customer portal.
FINE Legal covers issues such as the reimbursement of losses from illegal online casinos, the reimbursement of excessive private health insurance premiums, reclaims from fitness clubs or claims for damages from data protection breaches. In the near future, FINE Legal's services will be expanded to include aviation, tenancy and employment law to help consumers with issues such as overcharging for rent or redundancy pay.
Many people no longer even consider the possibility of going to a lawyer: the barrier is too high, the fear of high costs and complexity. Helping consumers get justice is what motivates us. In the legal sector in particular, digitalisation, i.e. legal tech, offers a great opportunity to turn technology into real social impact.

Daniel Leis, co-founder and CEO of FINE Legal
As an investor, we are convinced of FINE Legal's impressive development and potential. The company has proven its ability to provide innovative solutions in the legal sector and to change the way legal services are delivered. FINE Legal has created a state-of-the-art platform that enables clients to access high quality and efficient online legal services. With a strong focus on technology and world-class expertise in the legal industry, FINE Legal is perfectly positioned to continue to be a leader in this market

Tobias Schulz, Principal at HTGF
---
About FINE Legal
The consumer legal platform www.fine.so was founded in 2020 by Daniel Leis and Florian Heiwig. The online legal service provider is licensed nationwide by the Berlin Superior Court of Justice and advises consumers throughout Germany on legal claims and how to enforce them. In addition, the company enforces claims both in and out of court, sometimes on its own and sometimes with the help of specialised lawyers.
Contact
FINE Legal GmbH
Daniel Leis
presse@fine.legal
About High-Tech Gründerfonds
The seed investor High-Tech Gründerfonds (HTGF) finances tech start-ups with growth potential and has supported more than 700 start-ups since 2005. With the launch of its fourth fund, HTGF now has about 1.4 billion euros under management. Its team of experienced investment managers and start-up experts support young companies with expertise, entrepreneurial spirit and passion. HTGF's focus is on high-tech start-ups in the fields of digital tech, industrial tech, life sciences, chemistry and related business areas. To date, external investors have injected more than 4.5 billion euros of capital into the HTGF portfolio via more than 2,000 follow-on financing rounds. In addition, HTGF has already successfully sold shares in more than 160 companies.
Fund investors in this public-private partnership include the German Federal Ministry for Economic Affairs and Climate Action, KfW Capital and 45 companies from a wide range of industries.
Media contact
High-Tech Gründerfonds Management GmbH
Tobias Jacob, Senior Marketing & Communications Manager
+49 228 82300–121
t.jacob@htgf.de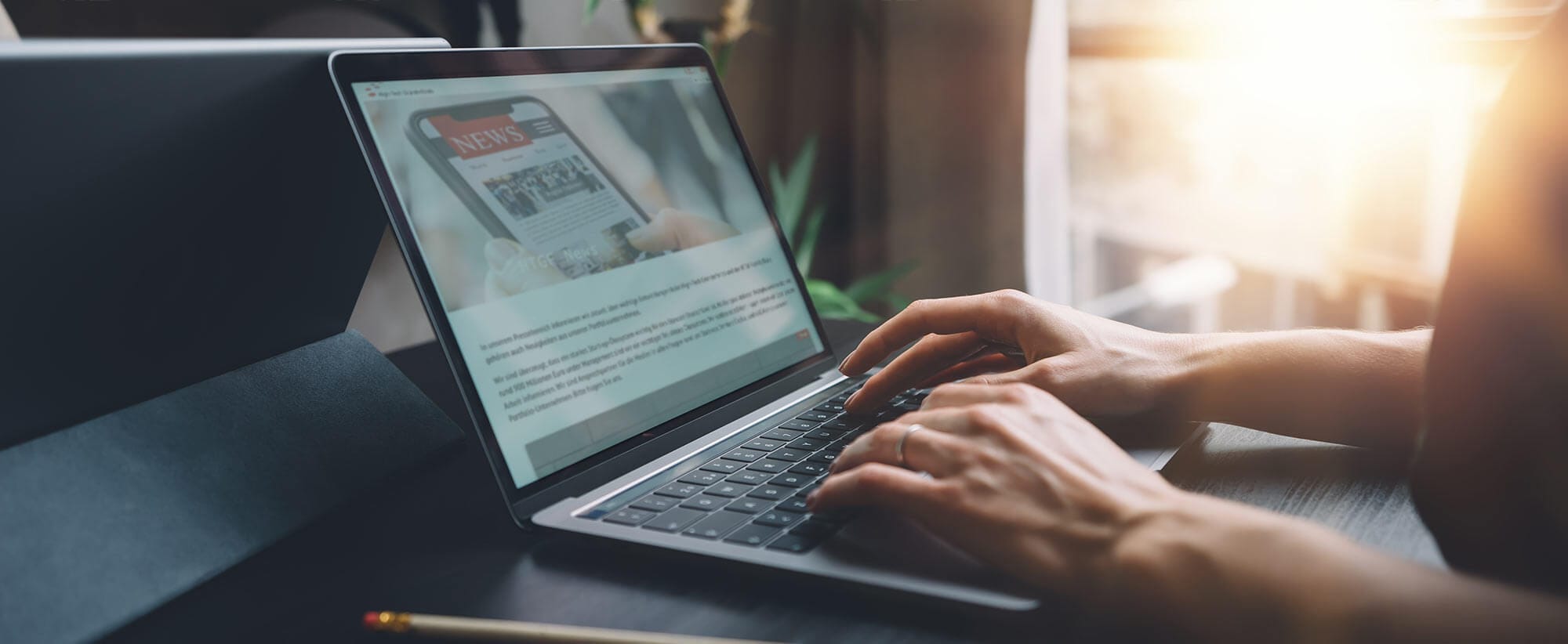 Stay up to date
Subscribe now and receive the latest press releases on investments and other news from High-Tech Gründerfonds. We inform you about important developments at HTGF and provide you with interesting news from our portfolio. Whether it's a successful exit, a new exciting investment or HR news – you'll be the first to know!