ESy-Labs receives seed funding to advance its automated and AI-powered platform for sustainable electrosynthesis processes
November 17, 2022
Regensburg, November 17th 2022 –In a seed financing round, High-Tech Gründerfonds (HTGF) invests EUR 600,000 in ESy-Labs' proprietary platform technology. The fresh capital raised will be used to expand the technical equipment and employ additional staff to further advance the ESy screening technology.
---
Through the electrosynthesis of organic fine chemicals and electrolytic recycling processes it is possible to develop significantly more efficient and also new processes to make better use of resources. Therefore, ESy-Screening provides access to this more sustainable alternative compared to the conventional chemical processes used to date.
ESy-Screening comprises high-throughput screening and artificial intelligence to develop or optimise electrosynthesis processes in a cost- and time-saving manner. As a result, the time to technical application is reduced significantly.
Electrosynthesis is one of the technologies that will transform chemical synthesis in the coming years, especially given the current geopolitical circumstances and shortage of raw materials. We are taking a huge step forward in coupling the chemical industry and the energy sector.

Prof. Dr. Siegfried R. Waldvogel, founder and CTO of ESy-Labs
Thanks to the start-up financing from HTGF and public funding programmes, ESy screening with the planned automation will be fully available in three years. Already today, interested parties can get an impression of electrosynthesis with the existing screening technology. Electrosynthesis uses electric current for substrate activation instead of stoichiometric reagents.
In the short to medium term, we expect a market volume for ESy screening and licensing revenue from proprietary developments in the mid-double-digit millions. We are very pleased to have HTGF as a partner to support our growth.

Dr. Tobias Gärtner, CEO and founder of ESy-Labs
The electrochemical synthesis developed by ESy-Labs offers a more sustainable alternative to many industrially established reactions. I look forward to working with the strong team led by Dr. Gärtner and Prof. Waldvogel to lead new sustainable chemical and recycling processes to market maturity.

Dr. Nik Raupp, Investment Manager at High-Tech Gründerfonds
About ESy-Labs GmbH
ESy-Labs GmbH, based in Regensburg, was founded in 2018 and operates at the interface between the energy and chemical industries. With electrosynthesis as its central technology, ESy-Labs is working towards playing a decisive role in shaping the energy transition for the German industry. With the new investment and the funding already obtained, the current team of 6 employees is planned to be expanded to up to 15. More information can be found on our website www.esy-labs.de
Press contact
ESy-Labs GmbH
Dr. Tobias Gärtner, CEO
+49 941 94686700
info@esy-labs.de
www.esy-labs.de
About High-Tech Gründerfonds
The seed investor High-Tech Gründerfonds (HTGF) finances tech start-ups with growth potential and has supported over 680 start-ups since 2005. With the launch of its fourth fund, HTGF now has over 1.3 billion euros under management. Its team of experienced investment managers and start-up experts support young companies with expertise, entrepreneurial spirit and passion. HTGF's focus is on high-tech start-ups in the fields of digital tech, industrial tech, life sciences, chemistry and related business areas. To date, external investors have injected more than 4 billion euros of capital into the HTGF portfolio via more than 1,900 follow-on financing rounds. In addition, HTGF has already successfully sold shares in more than 160 companies.
Fund investors in this public-private partnership include the German Federal Ministry for Economic Affairs and Climate Action, KfW Capital and the Fraunhofer-Gesellschaft along with over 40 companies from a wide range of industries.
Media contact
High-Tech Gründerfonds Management GmbH
Stefanie Grüter, Partner Communications & Relations
T.: +49 228 – 82300 – 188
s.grueter@htgf.de
Investor contact
High-Tech Gründerfonds Management GmbH
Dr. Nik Raupp, Investment Manager
n.raupp@htgf.de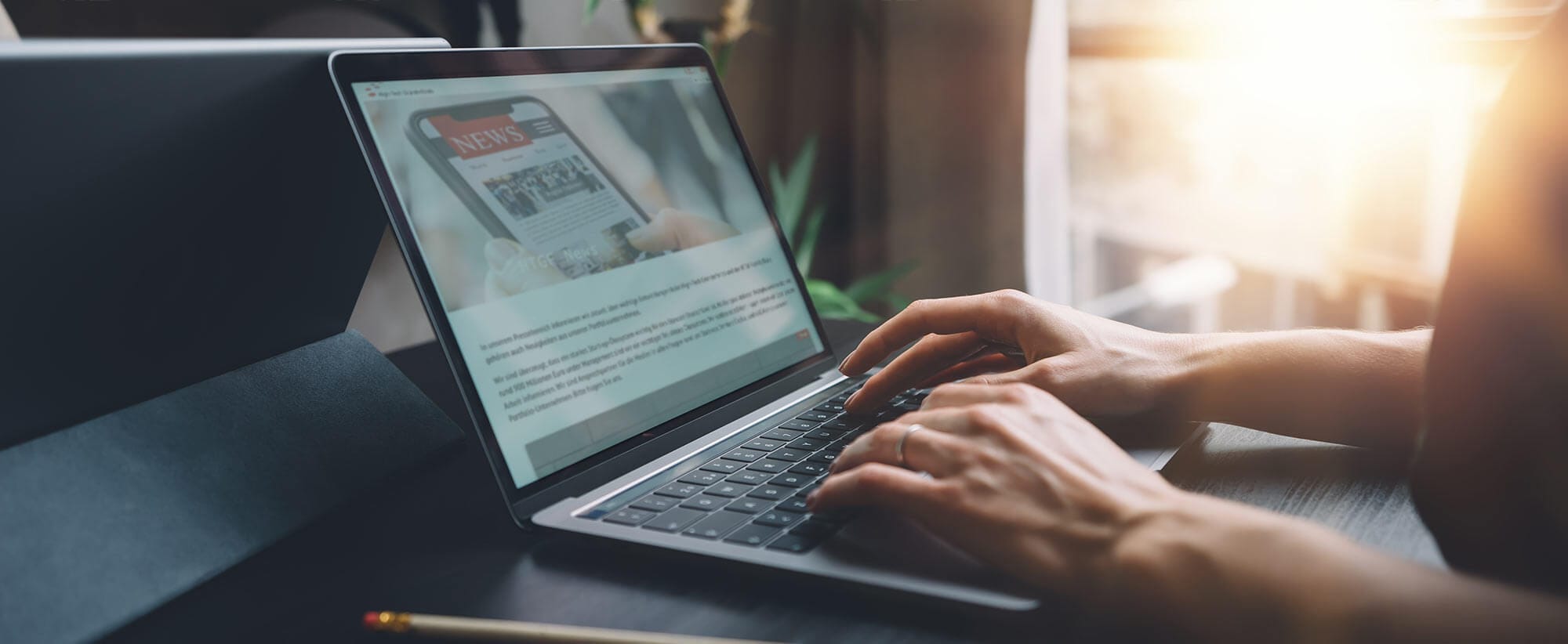 Stay up to date
Subscribe now and receive the latest press releases on investments and other news from High-Tech Gründerfonds. We inform you about important developments at HTGF and provide you with interesting news from our portfolio. Whether it's a successful exit, a new exciting investment or HR news – you'll be the first to know!