Training and Testing Autonomous Systems, at Scale:
AI start-up DeepScenario closes financing round to accelerate the deployment of autonomous systems
October 25, 2022
DeepScenario secures seven-digit funding from HTGF, MobilityFund, and business angels. The investment boosts DeepScenario's mission to help customers deploy autonomous systems in less time and with less cost.
Munich, 25th October 2022– Self-driving cars and other autonomous systems are spreading rapidly across the world. Ensuring that these systems operate as intended, without posing risk to people and the world around them, is an increasingly critical need.
The physical world is complex and highly dynamic, with sudden changes and unforeseen anomalies. It is essential to establish a systematic way to prepare autonomous systems for safe operation in the physical world, giving access to this fast-growing, multi-billion-dollar market.
AI start-up DeepScenario tackles this need, building the essential link between the virtual and the physical world. DeepScenario's revolutionary technology allows companies to train, test and validate their autonomous systems at scale, delivering high-fidelity autonomous products in dramatically less time, with dramatically less cost.
Scalability and Complexity of the Physical World
Training and testing autonomous systems solely in the physical world is not feasible as it requires too much time and resources to achieve the desired results. Simulation is the key to overcoming these limitations, but simulators today are based only on synthetic data, which doesn't truly reflect the complexity and diversity of reality. Combining the physical world with simulation is the only way to deploy autonomous systems with the speed and cost profiles required by industry.

Dr. Michael Bolle, formerly CTO and CDO of Robert Bosch GmbH, and now business angel investor and DeepScenario advisory board member
DeepScenario's AI Scenario Engine brings, for the first time, a one-stop solution to train, test, and validate autonomous systems at scale against the complex scenarios of the physical word.
Breaking New Ground
DeepScenario's technology is best-in-class, and the new financing will enable us to bring our solution to key customers worldwide. What sets the AI Scenario Engine apart is our scenario mining process. We leverage our breakthrough computer vision algorithms to get access to representative real-world distributions at scale, and across all three spatial dimensions plus the time dimension.

Dr. Holger Banzhaf, Founder and CEO of DeepScenario
DeepScenario's algorithms are highly scalable, cost-effective, flexible to deploy, and significantly more accurate than state-of-the-art 2D approaches. This is what autonomous system customers want, and the new financing will help DeepScenario bring it to them.

Prof. Dr. Daniel Cremers, business angel investor and DeepScenario advisory board member
DeepScenario's product is used as a virtual test bench on which automotive OEMs, suppliers, tech companies, and certification bodies can validate autonomous systems. For example, thousands of driving variants through a challenging two-lane roundabout can be run and essential insights into system safety and performance are delivered.

Johannes Weber, Senior Investment Manager at High-Tech Gründerfonds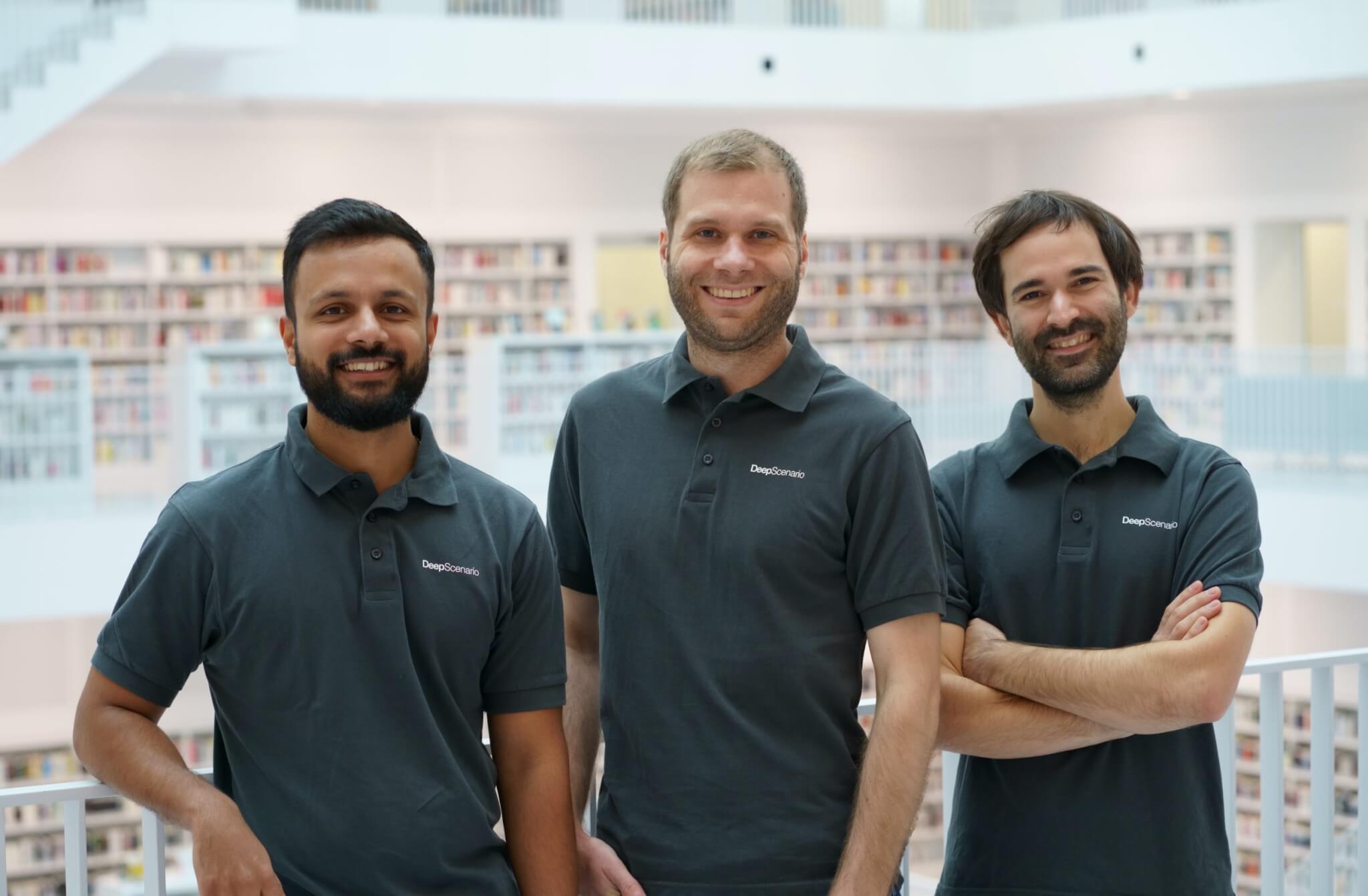 About the AI Scenario Engine
DeepScenario's AI Scenario Engine is an end-to-end platform to prove the intelligence and safety of any autonomous system that must operate in the physical world. Core of the platform is a world-class computer vision software that extracts traffic scenarios from monocular cameras in a highly accurate and fully automated way. The AI Scenario Engine enables training, testing and validation of autonomous systems against real-world edge-case scenarios, staged against any location, and against any ambient conditions. This platform yields unique insights across each scenario run, enabling the release of new software functionalities quickly, cost-effectively, and with minimal environmental impact.
DeepScenario's AI Scenario Engine has been used by the world's most recognizable companies, like Audi, BMW, or Bosch, to solve the challenges of autonomous system deployment.
About DeepScenario
DeepScenario is an AI start-up that provides the world's leading platform for training, testing, and validating autonomous systems of any kind, with a particular focus on the automotive industry. The company traces its roots to cutting-edge research in computer vision, autonomous systems, and artificial intelligence spanning multiple man-years. The team at DeepScenario combines scientific domain knowledge, industrial usage knowledge, and a passion for innovation and entrepreneurship to help customers efficiently build and deploy autonomous systems in their chosen market. DeepScenario was founded by Dr. Holger Banzhaf, Dr. Jacques Kaiser, and Nijanthan Berinpanathan who share the vision of bringing autonomous systems to the world at scale.
DeepScenario Contact
Dr. Holger Banzhaf, Managing Director
+49 176 47151211
holger@deepscenario.com
www.deepscenario.com
About MobilityFund
MobilityFund is an independent venture capital fund manager with the mission to accelerate the transition to sustainable mobility. The target sectors include connectivity, autonomy, shared mobility, electrification & logistics. The fund's geographical target market is primarily Europe and occasionally other regions (such as Israel and the United States). MobilityFund initially invests in early-stage financing rounds, mostly seed or late-seed rounds. At this stage start-ups have typically started marketing their products or services, and are generating first revenues and seeking further capital to scale. MobilityFund creates value by supporting its portfolio companies with its capital, expertise, and network. MobilityFund is backed by numerous international investors from the mobility and energy sectors.
MobilityFund Contact
Dr. Jan-Christoph Rickers, Managing Director
jan@mobility.fund
About High-Tech Gründerfonds
The seed investor High-Tech Gründerfonds (HTGF) finances tech start-ups with growth potential and has supported over 680 start-ups since 2005. With the launch of its fourth fund, HTGF now has over 1.3 billion euros under management. Its team of experienced investment managers and start-up experts support young companies with expertise, entrepreneurial spirit and passion. HTGF's focus is on high-tech start-ups in the fields of digital tech, industrial tech, life sciences, chemistry and related business areas. To date, external investors have injected more than 4 billion euros of capital into the HTGF portfolio via more than 1,900 follow-on financing rounds. In addition, HTGF has already successfully sold shares in more than 160 companies.
Fund investors in this public-private partnership include the German Federal Ministry for Economic Affairs and Climate Action, KfW Capital and the Fraunhofer-Gesellschaft along with over 40 companies from a wide range of industries.
Press Contact
Stefanie Grüter, Partner Communications & Relations
+49 228 82300188
s.grueter@htgf.de
Contact Investor
Johannes Weber, Senior Investment Manager
j.weber@htgf.de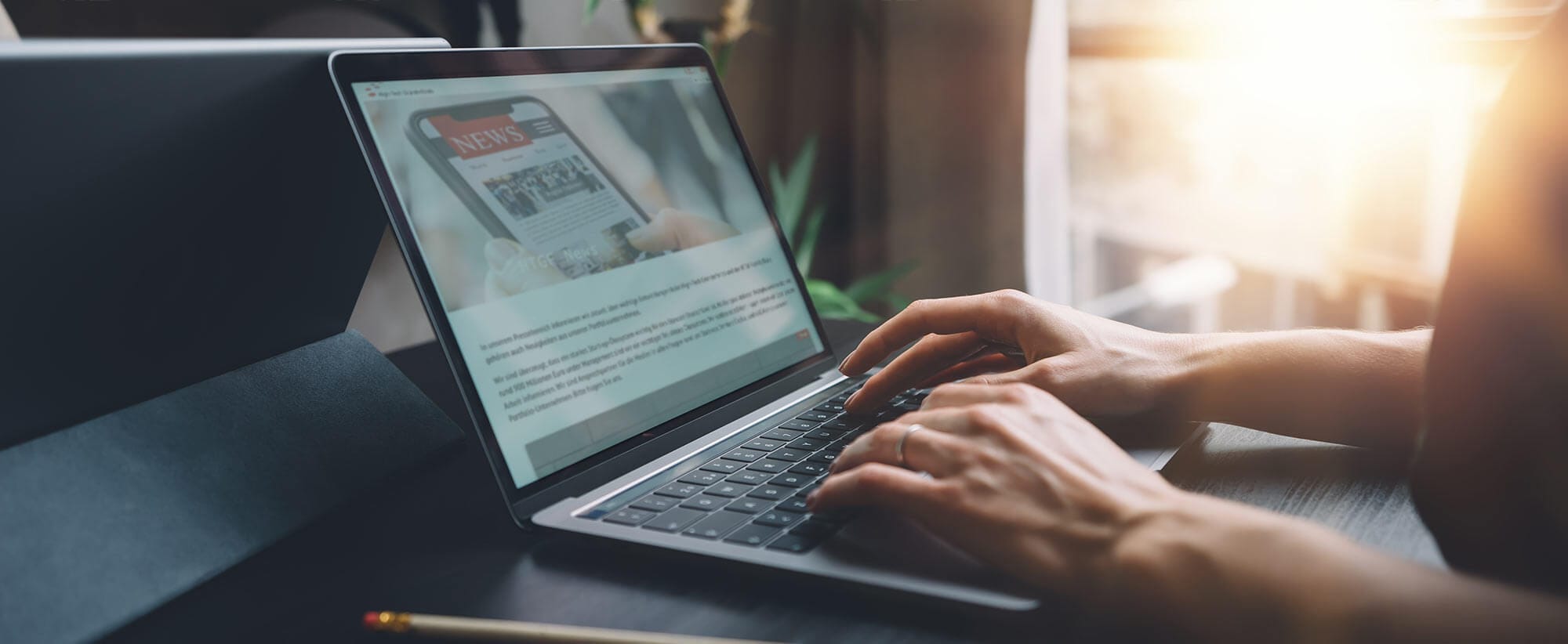 Stay up to date
Subscribe now and receive the latest press releases on investments and other news from High-Tech Gründerfonds. We inform you about important developments at HTGF and provide you with interesting news from our portfolio. Whether it's a successful exit, a new exciting investment or HR news – you'll be the first to know!