The data platform for the consumer goods industry
Covalo raises fresh capital to further drive sustainability and transparency in the consumer goods industry
March 17, 2023
Covalo is currently one of the world's largest Personal Care ingredients platforms with over 70,000 listings from more than 1,000 suppliers.
Covalo is already used by formulators from more than 5,000 brands such as Lush, L'Oréal or Drunk Elephant across 140 countries.
Covalo has established strong ties with key industry associations such as COSMED in France, SKW in Switzerland, the leading fair organizer (Reed Exhibitions), as well as some of the major PLM (product life-cycle management) tools, regulatory and formulation software providers.
Covalo secures High-Tech Gründerfonds (HTGF) as lead investor as part of its capital increase to accelerate its expansion to food.
Co-investors include seed + speed Ventures, the Gekko Group, the former Deloitte Germany Chemicals & Sustainability Lead, a former Coty executive, and other influential angel investors.
---
Zürich, 17/03/2023 – Covalo welcomes fresh capital to further drive its mission to make the $3 trillion consumer goods industry more sustainable and transparent by helping brands across the world discover, connect, and transact with the best ingredient, services, and packaging suppliers.
Covalo aggregates, structures and distributes all data brands need to make better decisions in the product development process and lifecycle management. By doing so our solution accelerates the transition to a more sustainable consumer goods industry.

Timo von Bargen, Co-Founder & CEO of Covalo
Today, bringing a new product to market can take anything between 6 months and 5 years involving up to 15 different parties. High market fragmentation, unstructured and often unreliable data, paired with growing regulatory pressure and consumer demand for more sustainable, socially responsible, and transparent products has emphasized the need for better digital solutions to support the industry in its transformation.
The past years saw the launch of many digital offerings either targeting very specific steps of the product development process or focusing on achieving economies of scale across multiple industry segments by providing more generic marketplace offerings. These offer targeted value to buyers and suppliers, but further increase the fragmentation of the solution landscape in the industry, leading to huge inefficiencies.
With the growing complexity, Covalo believes in an ecosystem of solutions targeting specific needs and aims at becoming the industry's data orchestrator facilitating a seamless exchange of accurate, up-to-date, and standardized data.
The industry is in dire need of more transparency and easier access to product, supplier, formulation, regulatory, and other critical data. This starts by establishing a common industry standard, on which further collaboration and transaction offerings can be built. We strongly believe in an open and collaborative approach with all key industry stakeholders on that matter; That's why we put so much emphasis on our partner network.

Yann Chilvers, Co-Founder & COO von Covalo
With a strong European footprint, Covalo is today one of the largest ingredient platforms in the industry with over 70,000 listings from more 1,000 suppliers worldwide. The platform is trusted by formulators from over 5,000 brands across more than 140 countries, who rely on the platform to find ingredient data and easily engage and collaborate with suppliers. To extend its reach and drive its open-platform strategy, Covalo has recently established strategic partnerships with Reed Exhibitions, the largest fair organizer, as well as with major regulatory, formulation, and PLM software providers.
Covalo provides a vital solution for transforming the development of new FMCG products to comply with the demands of a more sustainability-driven world. The ease of use and the variety of available ingredient information with direct data integration is a game-changer for FMCG manufacturers.

Martin Möllmann, Senior Investment Manager at High-Tech Gründerfonds
Founders Yann and Timo have created a unique search platform for the cosmetics industry with their great complementary team. Thanks to their extensive network for suppliers and developers, development processes are now finally being simplified and product life cycles extended. Covalo is revolutionizing the consumer goods industry with its distribution expertise. We are delighted to be part of this exciting success journey with seed+speed Ventures.

Carsten Maschmeyer, seed + speed Ventures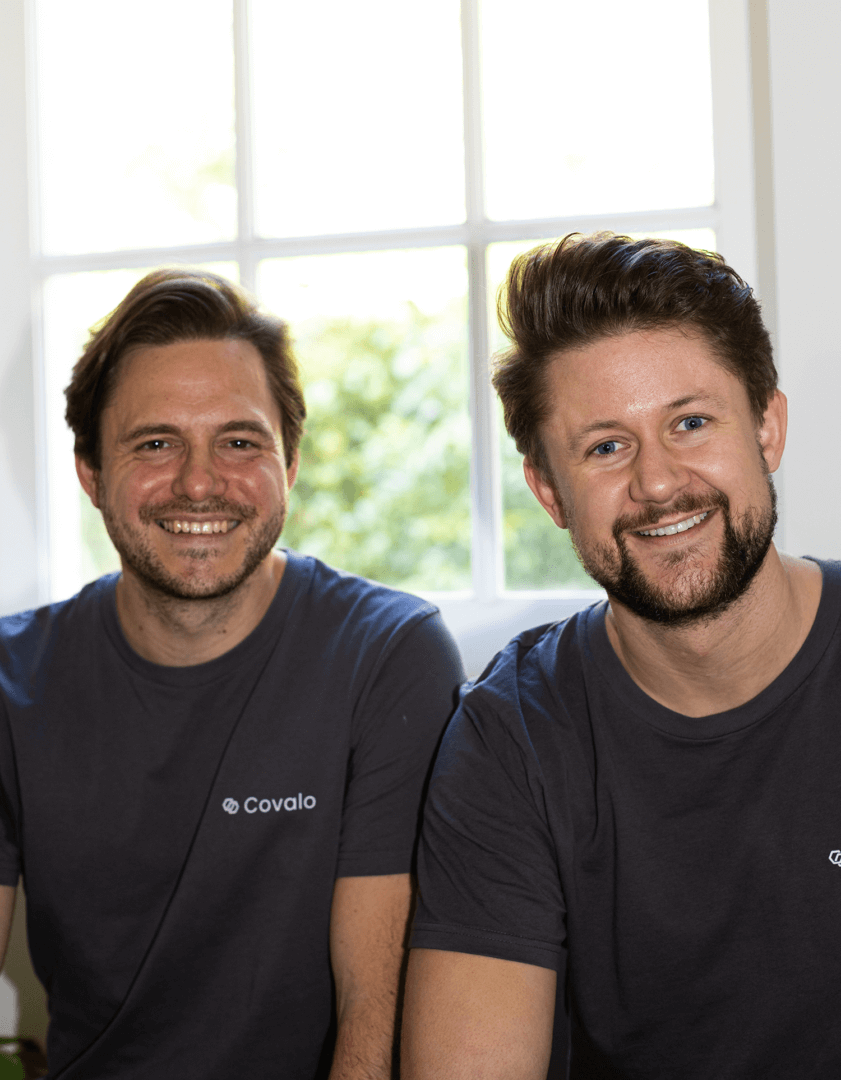 Recent years also saw a growing convergence of the Personal Care and Food industries toward a more holistic approach to wellbeing. Building on its strong presence in Personal Care, Covalo now sets its sights on the food industry for 2023.
To achieve this ambitious vision of making the consumer goods industry more sustainable and transparent, Covalo can now count on the support of leading tech and food tech investors such as HTGF, seed + speed Ventures, and the Gekko Group.
---
About Covalo
Covalo™ makes consumer goods product development faster and easier. It is a comprehensive B2B platform that helps consumer good brands discover, connect and transact with the best ingredient, services, and packaging suppliers. Covalo is committed to making formulation-based consumer goods industries more transparent and sustainable by making it easier for suppliers to disclose, and for buyers to search and manage up-to-date sustainability-related details. Covalo launched in 2021 and is based in Switzerland.
www.covalo.com
Contact
Timo von Bargen, Co-Founder & CEO
info@covalo.com
About seed+speed Ventures
seed + speed Ventures is a pre-seed and seed VC focusing on B2B and enterprise software startups in Germany, Switzerland and Austria. As a lead- or co-investor, the firm initially invests up to €500k in promising young startups and supports the development of sustainable, successful sales structures through tailored sales coaching by its in-house sales trainers. Thus seed + speed actively adds value to the operational business of its portfolio companies to enable faster growth.
Contact
seed + speed ventures GmbH
Dr. Stefan Ebner (Head of Communications)
Maximilianstr. 34
D-80799 München
stefan.ebner@maschmeyer-group.de
About High-Tech Gründerfonds
The seed investor High-Tech Gründerfonds (HTGF) finances tech start-ups with growth potential and has supported 700 start-ups since 2005. With the launch of its fourth fund, HTGF now has about 1.4 billion euros under management. Its team of experienced investment managers and start-up experts support young companies with expertise, entrepreneurial spirit and passion. HTGF's focus is on high-tech start-ups in the fields of digital tech, industrial tech, life sciences, chemistry and related business areas. To date, external investors have injected more than 4.5 billion euros of capital into the HTGF portfolio via more than 2,000 follow-on financing rounds. In addition, HTGF has already successfully sold shares in more than 160 companies.
Fund investors in this public-private partnership include the German Federal Ministry for Economic Affairs and Climate Action, KfW Capital and 45 companies from a wide range of industries.
Media Contact
High-Tech Gründerfonds Management GmbH
Stefanie Grüter, Partnerin Communications & Relations
T.: +49 228 – 82300 – 188
s.grueter@htgf.de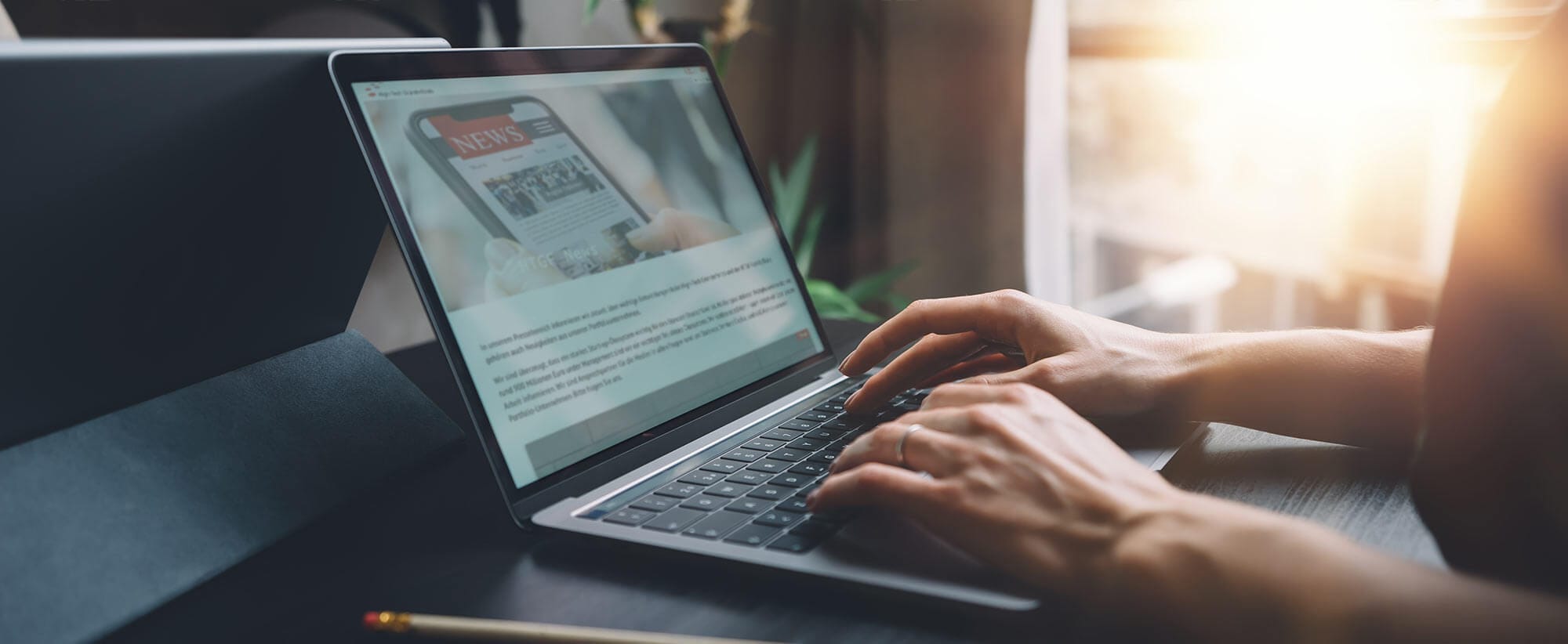 Stay up to date
Subscribe now and receive the latest press releases on investments and other news from High-Tech Gründerfonds. We inform you about important developments at HTGF and provide you with interesting news from our portfolio. Whether it's a successful exit, a new exciting investment or HR news – you'll be the first to know!