Fintech Cerchia closes CHF 1.3 million financing round with HTGF and other investors to finance and hedge climate damages through a novel, decentralized marketplace
January 16, 2023
CHF 1.3 million seed financing round closed with lead investor HTGF and additional private investors.
Cerchia AG ("Cerchia") has created the world's first marketplace for direct risk transfer on the Zilliqa Blockchain.
The Swiss fintech is building a novel capital markets platform to create an efficient, transparent, and compliant solution for direct risk transfer between reinsurers and investors.
The team consists of experienced capital markets and risk management executives, reinsurance specialists and digital asset experts.
---
Zug, January 16th, 2023 – Cerchia's vision is to contribute to a more resilient world by linking capital markets and digital asset markets. The novel digital marketplace, DRTTM (Direct Risk Transfer) will help reduce the growing gap of over USD 1,860 billion between insured and uninsured economic risks (Protection Gap).
I am very pleased with our investors' confidence in our mission. The investment will help us grow the team and invest in technical advancements to provide a comprehensive, direct risk transfer experience to our global clients.

Michael Rey, CEO, and co-founder of Cerchia
Investing in companies that address problems caused by climate change is not only a social concern, but also shows a lot of potential. Cerchia has found a unique and innovative solution to address the problem of growing climate risks with unprecedented efficiency using distributed ledger technology. We are excited to launch the solution to market with Cerchia.

Dominik Lohle, Senior Investment Manager at HTGF
The first product will be launched in the spring and can be executed classically (off-chain) or innovatively (on-chain) depending on the needs of the customers.
With HTGF and other investors as partners at our side, we have reached an important milestone. As of now we start to launch a number of new products and invest in our DRTTM platform to create an efficient, transparent and compliant capital market solution.

Dr. Fabian Buchmann, COO, and co-founder of Cerchia
About Cerchia
Cerchia AG was founded in 2020 by two Swiss capital markets and risk management veterans, Michael Rey (CEO) and Dr. Fabian Buchmann (COO). With the vision to create a more resilient world by enabling direct risk transfer between investors and buyers of insurance coverage (e.g. reinsurers or corporates). Cerchia has developed a proprietary direct risk transfer platform (DRTTM) on the Zilliqa Blockchain. The team is going to launch the first product in spring 2023 to provide attractive uncorrelated returns and climate risks hedge.
The team of seasoned experts in capital markets, risk management, blockchain and digital assets and has worked for firms such as UBS, SwissRe, Credit Suisse, Sygnum and 21.co. The Swiss fintech is backed by one of Germany's leading VCs, High-Tech Gründerfonds, private investors and the Swiss innovation agency, Innosuisse, and is headquartered in the heart of Crypto Valley in Zug with a presence in Singapore.
www.cerchia.io
Press Contact
Paulo Germann, Cerchia
press@cerchia.io
About High-Tech Gründerfonds
The seed investor High-Tech Gründerfonds (HTGF) finances tech start-ups with growth potential and has supported over 690 start-ups since 2005. With the launch of its fourth fund, HTGF now has over 1.3 billion euros under management. Its team of experienced investment managers and start-up experts support young companies with expertise, entrepreneurial spirit, and passion. HTGF's focus is on high-tech start-ups in the fields of digital tech, industrial tech, life sciences, chemistry, and related business areas. To date, external investors have injected more than 4 billion euros of capital into the HTGF portfolio via more than 2,000 follow-on financing rounds. In addition, HTGF has already successfully sold shares in more than 160 companies.
Fund investors in this public-private partnership include the German Federal Ministry for Economic Affairs and Climate Action, KfW Capital and the Fraunhofer-Gesellschaft along with over 40 companies from a wide range of industries.
Press Contact
High-Tech Gründerfonds Management GmbH
Stefanie Grüter, Partner Communications & Relations
T.: +49 228 – 82300 – 188
s.grueter@htgf.de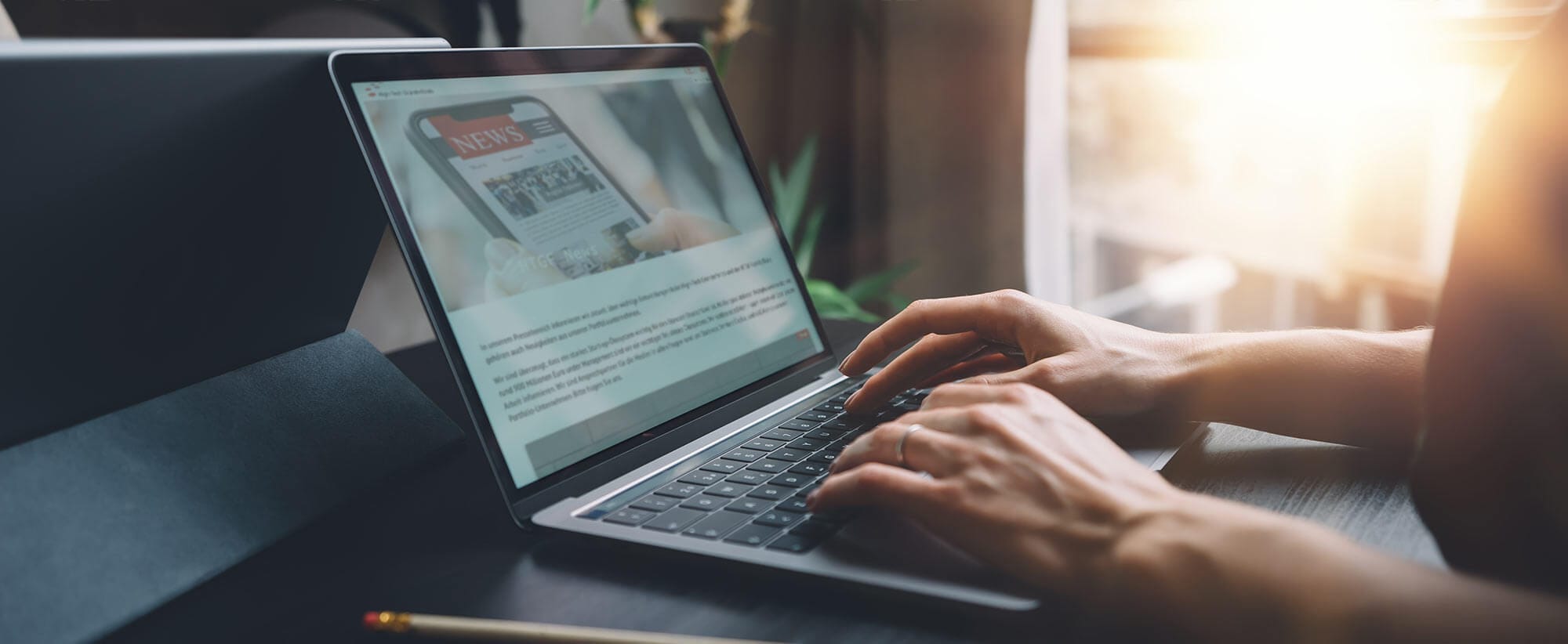 Stay up to date
Subscribe now and receive the latest press releases on investments and other news from High-Tech Gründerfonds. We inform you about important developments at HTGF and provide you with interesting news from our portfolio. Whether it's a successful exit, a new exciting investment or HR news – you'll be the first to know!