ATMOS Raises €4M for its Breakthrough Return Capsules that Safely Deliver Any Cargo from Earth's Orbit
June 22, 2023
ATMOS designs and manufactures return capsules, opening up the highly anticipated market for 'microgravity on demand' for a fraction of current market prices
The seed financing was oversubscribed, closing at €4 million
Leading space tech investors High-Tech Gründerfonds, the Amadeus APEX Technology Fund, Seraphim, E2MC, VENTIS and another.vc all show strong support of cutting-edge space cargo return technology developed by founder Sebastian Klaus and a highly experienced team
ATMOS is entering a booming life sciences market. The total in-space manufacturing market is expected to reach €7 billion in 2030. ATMOS' sustainable cargo return technology is aimed at tackling fundamental obstacles of growing demand in the space sector
Its patented Phoenix return capsule represents a scalable solution to growing market demands, likely to broaden access to space and microgravity within the next 24 months
CEO Sebastian Klaus confirms first demonstration mission at the end of 2024 to return cargo from space
Christian Ziach, Principal at HTGF: "The technology developed by Sebastian Klaus is not only highly innovative, it is extremely scalable and superior to conventional capsule designs in terms of mass and cost efficiency."
---
Baden-Airpark, Rheinmünster, Germany – June 22, 2023 – ATMOS Space Cargo (ATMOS), a pioneering NewSpace startup, announces the successful closure of its initial seed funding round, raising €4 million. The round was oversubscribed, with investments from renowned industry leaders including lead investors High-Tech Gründerfonds and the Amadeus APEX Technology Fund, alongside Seraphim, E2MC, VENTIS, and another.vc. The company is on track to embark on its first demonstration mission at the end of 2024.
ATMOS specializes in the development and manufacturing of space capsules capable of safely returning any cargo from space, regardless of scale. Its highly innovative Phoenix capsules represent the first sustainable solution for a large range of payloads and experiments. They have been designed to offer microgravity on-demand ranging from three hours to three months in orbit. These capsules open up unprecedented opportunities for a wide array of applications, including biomedical and material sciences research, In-Orbit Demonstration and Verification (IOD/IOV), and the manufacturing of products in space.
ATMOS was co-founded by Sebastian Klaus, an aerospace engineer (M.Sc) and pilot (CPL) with over 10 years of leadership experience as a former officer in the German military. Sebastian has developed and submitted several patented technologies for entry and descent. His experienced team of co-founders has a remarkable track record in renowned space missions (details to be announced later).
The closure of the seed funding represents yet another success for the NewSpace startup. The company has been part of the ESA Business Incubation Centre since 2021. It won the best startup pitch at the ESA Investor Forum in Berlin in 2022 and has been in a partnership with the Institute of Space Systems Stuttgart, Germany's premier academic institution for atmospheric re-entry, for several years.
The €4 million in seed funding now enables ATMOS to carry out its first demonstration flight at the end of 2024. During this milestone flight, it will return a microgravity experiment from low Earth orbit with its Phoenix return capsule.
What excites me about life sciences in space is that everyone on Earth can – and will – benefit from it. Solving this challenge requires leadership and the best team. I am proud to do this with the best Co-Founders I could wish for, backed by experienced advisors and world-class investors. We are highly focused now on flying to orbit and returning safely back to Earth before the end of next year. This funding will take us there.

Sebastian Klaus, CEO and Co-Founder of ATMOS Space Cargo
The ATMOS Space Cargo team has a proven track record of successfully executing the most challenging aerospace projects, which is why I am pleased to be leading this round of funding alongside The Amadeus APEX Technology Fund. The technology developed by Sebastian Klaus is not only highly innovative, it is extremely scalable and superior to conventional capsule designs in terms of mass and cost efficiency. The superiority of this technological approach is also confirmed by the syndicate of globally active and highly experienced space investors. As a result, ATMOS Space Cargo fulfills all the requirements to become a critical enabler for the growing in-orbit manufacturing industry.

Christian Ziach, Principal at HTGF
ATMOS Space Cargo aligns with our commitment to invest in cutting-edge technologies that can make space more sustainable. We believe the company has demonstrated a laser-focused vision that will advance space transportation capabilities. We are confident that this funding will propel it to becoming a major player in the global space industry.

Andreas Riegler, Founding Partner at APEX Ventures
We've heard time and time again that the real bottleneck in space life sciences R&D is the time taken to launch and return from the ISS, which makes research far too slow. ATMOS free flyer and return will solve this, eventually scaling to frequent and flexible return from space.

Maureen Haverty, Vice President at Seraphim Space
Manufacturing in space, especially for life sciences, has significant economic and positive impact potential. The ATMOS team and its unique technology have everything to make regular, commercial in-space manufacturing and Earth return a reality. We are excited to help them make it happen.

Raphael Röttgen, Managing Partner E2MC
About ATMOS Space Cargo
ATMOS Space Cargo GmbH specializes in the development and manufacturing of technology to return cargo of any size from space, from microgravity experiments, commercial products to entire rocket stages.
Contact
For press inquiries, please contact: press@atmos-space-cargo.com
ATMOS website: atmos-space-cargo.com
ATMOS Press Kit available for download
---
Initial seed round investors
High-Tech Gründerfonds
HTGF is a venture capital investor for innovative technologies and business models. They have financed over 700 start-ups in industrial and digital tech, life sciences and chemistry.
The Amadeus APEX Technology Fund
The Amadeus APEX Technology Fund is a partnership between Amadeus Capital Partners and APEX Ventures to support deep tech early-stage startups. The fund invests in seed and series A deep tech ventures with innovative technology and engineering based on significant scientific advances. Launched in early 2023, the €80M fund will invest in sectors that include artificial intelligence and machine learning; quantum technologies and photonics; mobility and space innovation; autonomous systems and robotics; and other emerging deep tech areas. The fund's investment committee includes Amadeus Capital Partners' Anne Glover, Hermann Hauser, and APEX Ventures' Andreas Riegler and Wolfgang Neubert.
Seraphim
Seraphim Space Investment Trust is the world's premier SpaceTech fund. They invest in space tech companies committed to solving humanity's greatest challenges: climate, sustainability, global security, connectivity and digitalisation.
E2MC
E2MC is a group of veteran financial markets professionals with experience in the space sector, providing a bridge to the space community and the financing required to develop the space economy to pave the way for humanity's expansion into space.
VENTIS
VENTIS is a family backed venture fund investing in early-stage technical founders aiming to solve the problems of our time. They have an entrepreneurial and industrial background and a history in building down-to-earth businesses.
another.vc
another.vc is a Hamburg-based investor chiefly set up to support B2B founders. Their focus is on funding technical teams to leverage their industry insights or research backgrounds to build exactly what the market needs. Their portfolio includes companies in the sustainability, machinery, digitalization, and artificial intelligence sectors.
---
About High-Tech Gründerfonds  
The seed investor High-Tech Gründerfonds (HTGF) finances tech start-ups with growth potential and has supported more than 700 start-ups since 2005. With the launch of its fourth fund, HTGF now has about 1.4 billion euros under management. Its team of experienced investment managers and start-up experts support young companies with expertise, entrepreneurial spirit and passion. HTGF's focus is on high-tech start-ups in the fields of digital tech, industrial tech, life sciences, chemistry and related business areas. To date, external investors have injected more than 4.5 billion euros of capital into the HTGF portfolio via more than 2,000 follow-on financing rounds. In addition, HTGF has already successfully sold shares in more than 160 companies.
Fund investors in this public-private partnership include the German Federal Ministry for Economic Affairs and Climate Action, KfW Capital and 45 companies from a wide range of industries.
Media contact
High-Tech Gründerfonds Management GmbH
Tobias Jacob, Senior Marketing & Communications Manager
T.: +49 228 – 82300 – 121
t.jacob@htgf.de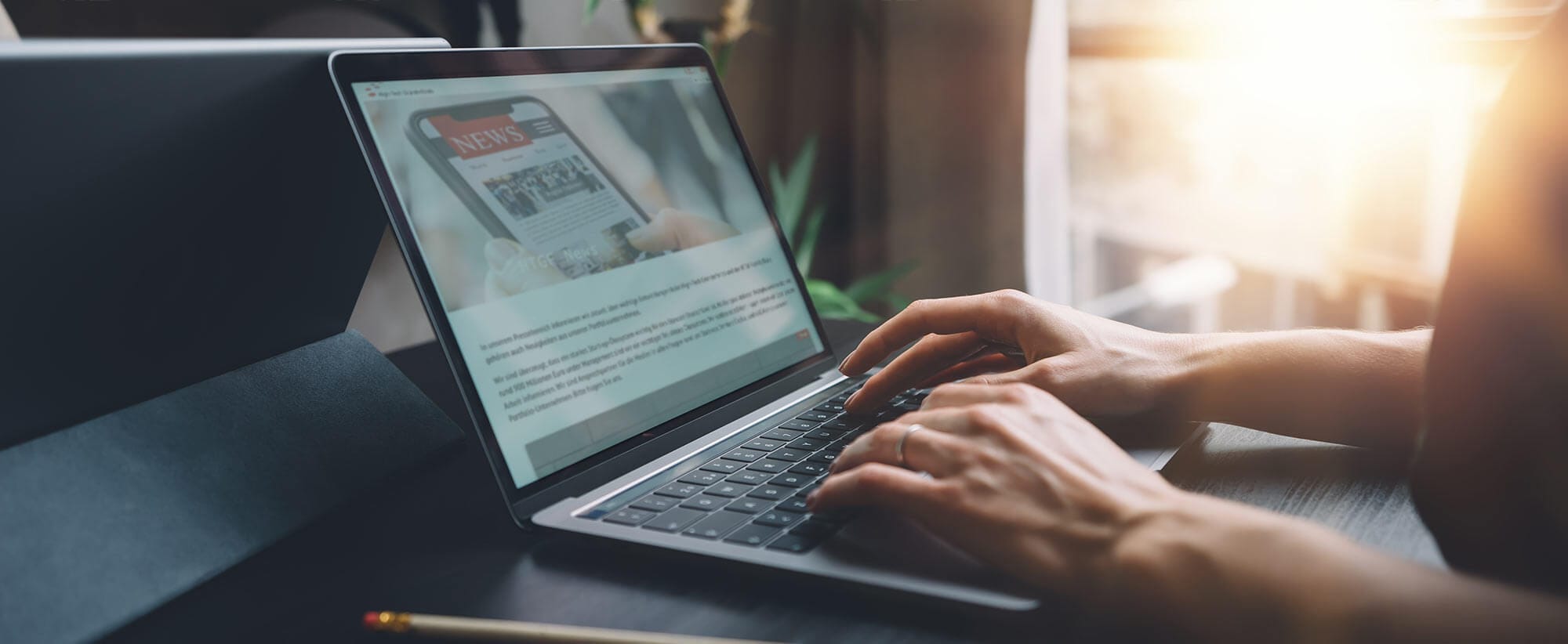 Stay up to date
Subscribe now and receive the latest press releases on investments and other news from High-Tech Gründerfonds. We inform you about important developments at HTGF and provide you with interesting news from our portfolio. Whether it's a successful exit, a new exciting investment or HR news – you'll be the first to know!